Durga pujas abroad can often feel more traditional than those in Bengal. Perhaps because Puja is the most relevant occasion for Bengalis overseas to reconnect to their roots, culture and community. In this respect, the US's Houston Durga Bari Society (HDBS) is no exception. Ever since the inaugural puja of HDBS was organised in 2000, Bengalis in Texas' largest city have celebrated their festival with pomp and show, making it one of the biggest Durga pujas in North America.
After curtailed festivities over the last two years due to protocols pertaining to Covid-19, HDBS members are all set to celebrate Durga Puja just as they remember it. "The familiar blue skies, white clouds and the occasional clump of kash phool by the Texas wayside are beginning to get us into that festive mood. The feeling of nearness, the reassurance of social bonds, the excitement of chaotic warmth, which was missing the last few years, is back with our Durga puja in Houston in 2022," said Madhumita Sengupta, president, HDBS.
Houston Durga Bari is also home to cultural, educational and athletic endeavours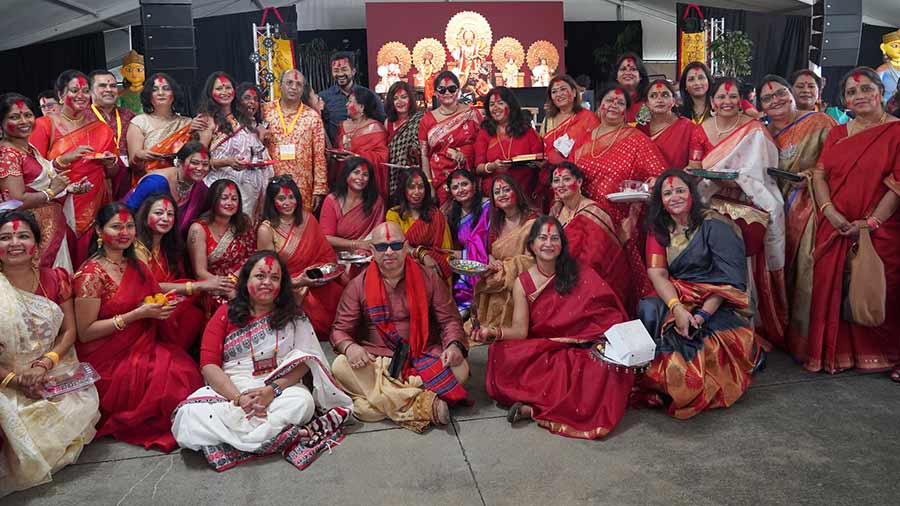 More than 3,000 people assemble at HDBS to celebrate puja every year
The only temple in North America to be devoted to the worship of Durga, Houston Durga Bari has long been a beacon of the Hindu community in Houston. Nestled deep in the heart of Texas, the Durga Bari hosts religious discourses, weekly pujas and all major Hindu festivals. Every autumn, more than 3,000 people come together to participate in HDBS' Durga puja. Over the years, several celebrities such as Mamata Shankar, Anjan Dutt and members of Bhoomi have graced the occasion, performing at HDBS' Sur auditorium. Apart from all things puja, the Durga Bari is also home to cultural, educational and athletic endeavours — from baseball to cricket, from a Sunday school for instruction in Bengali to training in painting and classical music at Kala Bhavan.
Inaugurated on September 30, 2000, by Swami Shanta Rupananda, the Durga Bari celebrated Puja entirely online in 2020, before transitioning into a hybrid mode last year. In 2022, everything is back in person, as part of HDBS's "Return to Premises" plan.
'Amar bari tomar bari, ebar pujay Durga Bari'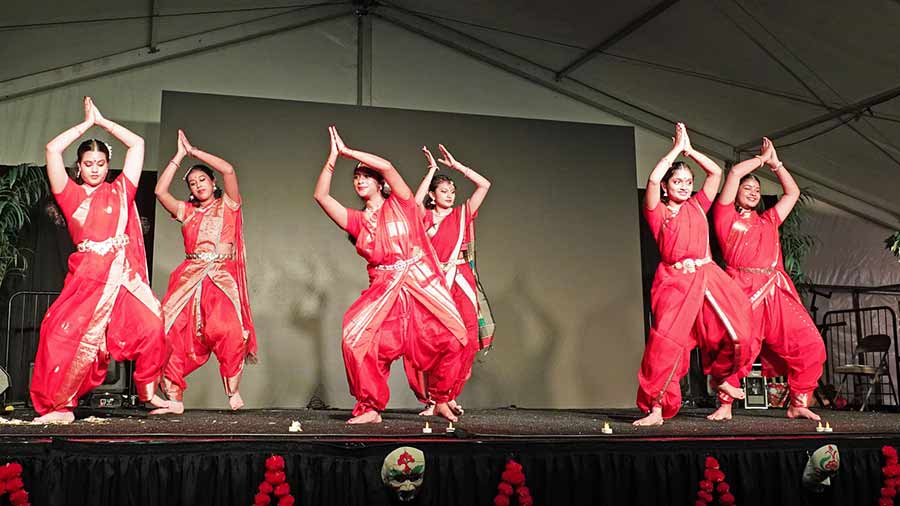 HDBS organises one of the biggest Durga pujas in all of North America
The theme for this year's puja in Space City is "Amar bari tomar bari, ebar Pujay Durga Bari — your home away from home!". The puja committee comprises chair Amal Ray, secretaries Poulami Bhattacharya and Palash Sinha and treasurer Ashok Hati. All rituals will be overseen by HDBS head priest Buddhadev Bhattacharjya. "Growing up on SN Banerjee Road in Kolkata, we excitedly awaited the next Puja season as soon as the current one ended. Being in Houston and a part of this community, the same holds true. Every year, the ball starts rolling as plans for the Puja season start in February with the selection of chairperson. The community comes forward and meets all challenges, no matter what," said Ray.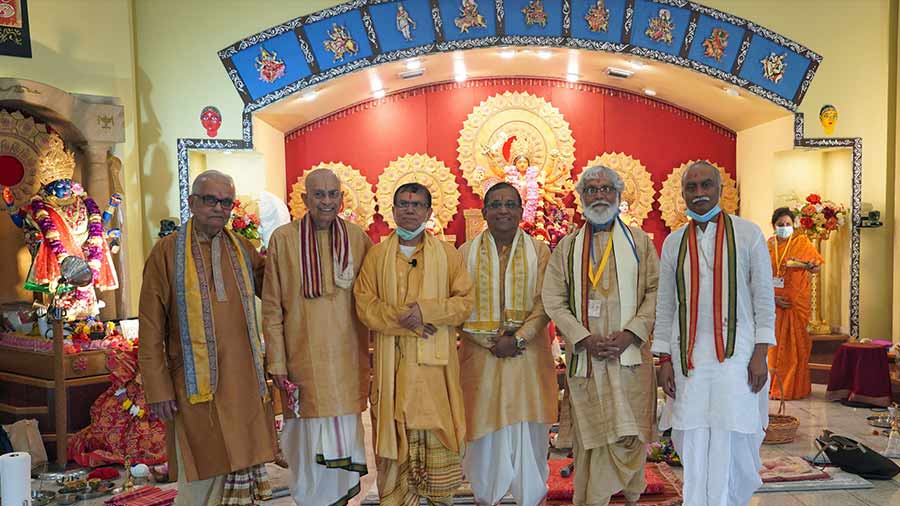 A packed lineup of performers will take centrestage for HDBS at the puja celebrations this year
Having celebrated Mahalaya with a fashion show and a puja bazaar, HDBS' Durga puja officially kicks off on September 29, with musicians Rathijit Bhattacharjee and Shreya Mukherjee setting the stage. The next day, Panchami, will see more musical performances in the form of Rahul Dutta and Manisha Karmakar as well as Surer Sampriti, "a musical kaleidoscope" remembering legendary singers and composers. October 1, or Sashthi, will witness Kids Muktomela, a series of cultural performances from some of the youngest members of the community, a dance show inspired by the work of Satyajit Ray and a Bollywood night with Toronto's Abby V. October 2 has been set aside for Boroder Adda, Dhunuchi Naach and Durga Sohay, trademark HDBS events that help bring everyone together in the spirit of the festival. Navami and Vijaya Dashami will be observed in Houston a day ahead of the schedule in Bengal. However, there will be no idol immersion on Dashami as the same idol is retained and worshipped every year at HDBS. Across all these dates, the famous fish fry and mutton curry from the HDBS kitchen will be available, to be devoured by one and all.
Following Durga Puja, HDBS will also be conducting its annual Lakshmi Puja and Kali Puja celebrations on October 8 and 22, respectively.