Durga Puja has come a long way (quite literally) since the first ever barowari puja in Hooghly's Guptipara in 1790, with Bengal's favourite festival becoming a truly international affair in the third decade of the 21st century. While pujas in the UK and the US have been common ever since the early 2000s, the last few years have seen newer shores welcome Durga and her retinue every autumn, even in countries not known for a large Indian diaspora.
After two years of hybrid or no puja due to Covid-19, 2022 is all set to witness in-person celebrations of Durga Puja across the world. My Kolkata takes a quick tour of six such overseas locations where festivities are about to begin in a few days' time.
Helsinki, Finland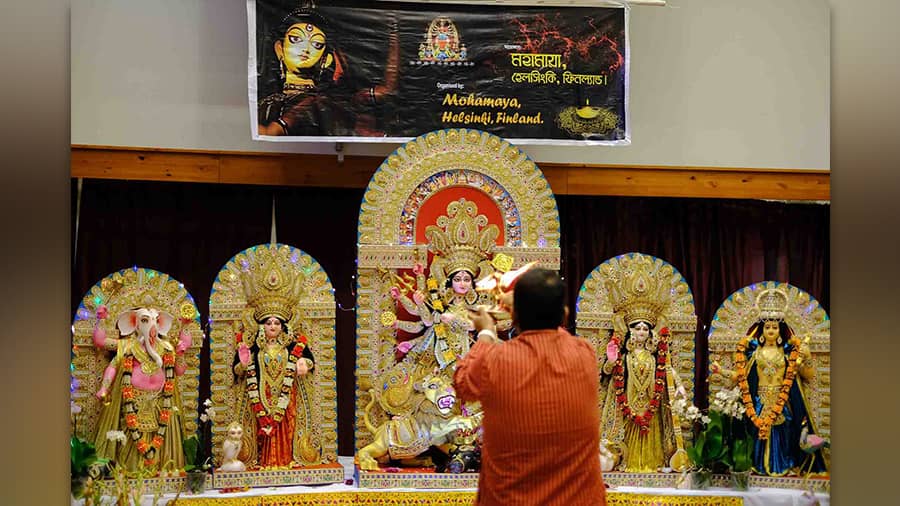 The Helsinki Durga Puja began in 1999 and featured a pot in the likeness of Durga for the first few years
Bengali Association of Finland
The northernmost puja on the planet will observe its 24th celebration this year in Helsinki. Having started off as an impromptu puja arranged by a few expat Bengalis in 1999, the Helsinki Durga Puja, now organised by the Bengali Association of Finland (BAF), has steadily increased in size and stature over the last decade. The first few editions of this puja involved worshipping a pot painted in the likeness of Durga by a Finnish woman. Then, in 2003, sincere efforts of local Bengalis resulted in the inaugural pratima, which has since been supplemented with Bengali food, cultural events and an ever-growing accumulation of devotees each year. Apart from celebrating Puja through the traditional rituals, song and dance, the BAF also prepares a special Puja magazine called Srijan, where Bengalis receive an opportunity to exhibit their creative side. In 2020, when BAF hosted the puja virtually, Chandrabindoo dropped by for an online concert to mark Vijaya Dashami.
Dublin, Ireland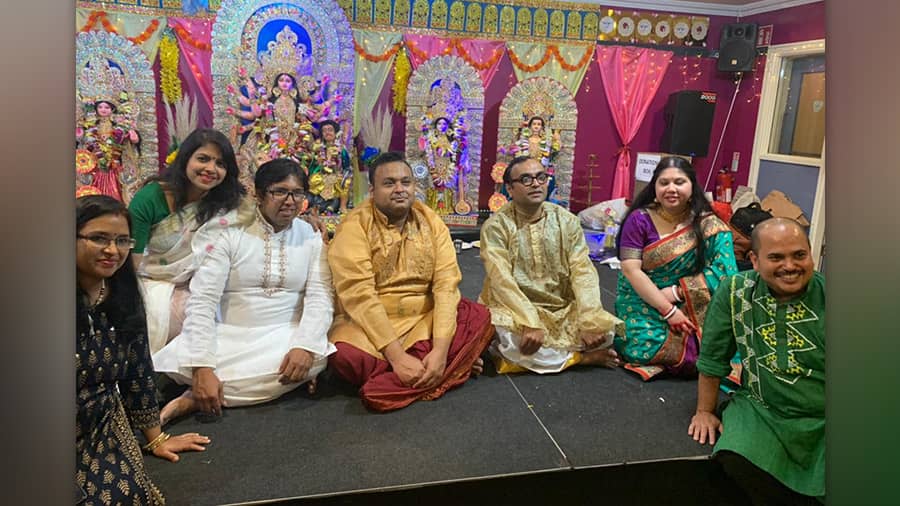 The Durga Puja in Dublin makes separate provisions each year to provide training to those who want to conduct puja ceremonies on their own
Ireland Durgotsab Committee
This will be the sixth year that Bengalis in the Irish capital, under the aegis of the Ireland Durgotsab Committee (IDC), come together for Durga Puja at the Commercial Rowing Club in Dublin. Organised over five days, the puja follows practically every ritual observed in pandals across Kolkata, starting from the kala bou snan to sandhi puja (but with lilies) to sindur khela on Dashami. During the kumari puja, six to seven kumaris line up every year, underlining the enthusiasm and engagement among Dublin's Bengalis. An interesting element of this puja is how it makes separate provisions every year to train people to conduct the puja, legitimising their progress with certificates that allow them to take over Puja ceremonies at other events across Ireland. Over the years, a number of celebrities have been associated with Puja celebrations put together by the IDC, including Usha Uthup and Kailash Kher.
Bogota, Colombia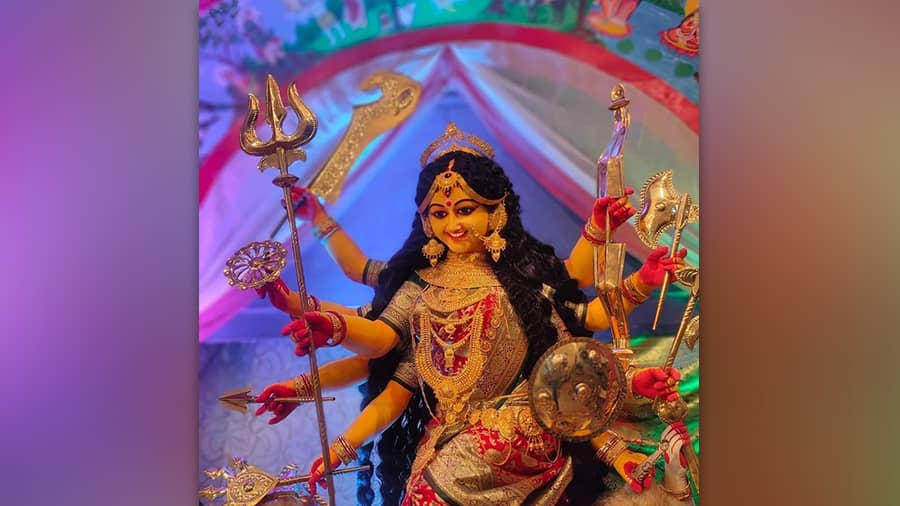 The Bogota Durga Puja provided 250 free meals to the city's frontline medical staff last year
Facebook/Bogota Durga Puja
One of the few Durga pujas to be held in South America, Bogota's Puja celebrations will turn eight in 2022. Usually held a few days after the Puja dates in Bengal, this two-day festival has two features rarely seen in overseas pujas. One is a havan, for which all devotees gather to offer their prayers, and the other is a tambola, which adds to the fun quotient alongside more conventional forms of Puja entertainment. Last year, the Bogota puja provided 250 free meals to the city's frontline medical staff for their services during Covid-19. The Indian community in charge of the puja also donated a significant sum to the Missionaries of Charity in 2021.
Kuala Lumpur, Malaysia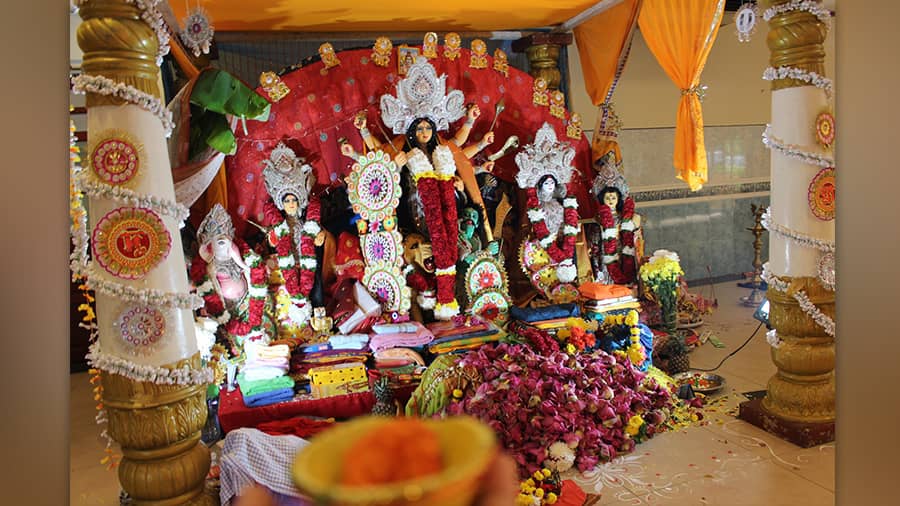 The first ever Durga puja in Malaysia is supposed to have taken place in 1925, making the country one of the oldest overseas locations for Puja
Malaysian Bengalee Association
Durga Puja is believed to have been celebrated for the first time in Malaysia in 1925, thanks to a few Bengalis in Seremban. In 1952, the Malay Bengalee Association, later amended to the Malaysian Bengalee Association (MBA), was registered, which has been organising Durga Puja in the country ever since. Initially, Puja celebrations would remain in Seremban, before being shifted to Petaling Jaya (a part of the Greater Kuala Lumpur area) in 1978. In 2007, the venue was changed once more, with the spacious portals of the Bangunan Peladang Hall in Kuala Lumpur taking over. Every year, Puja in Kuala Lumpur means five days of worship, performances and lip-smacking food. Most of the Bengalis migrating to Malaysia , including those from Bangladesh, invariably get associated with this puja. Alongside Durga Puja, MBA also hosts Kali puja celebrations at The Bengal House in Port Dickinson, south of Kuala Lumpur.
Lagos, Nigeria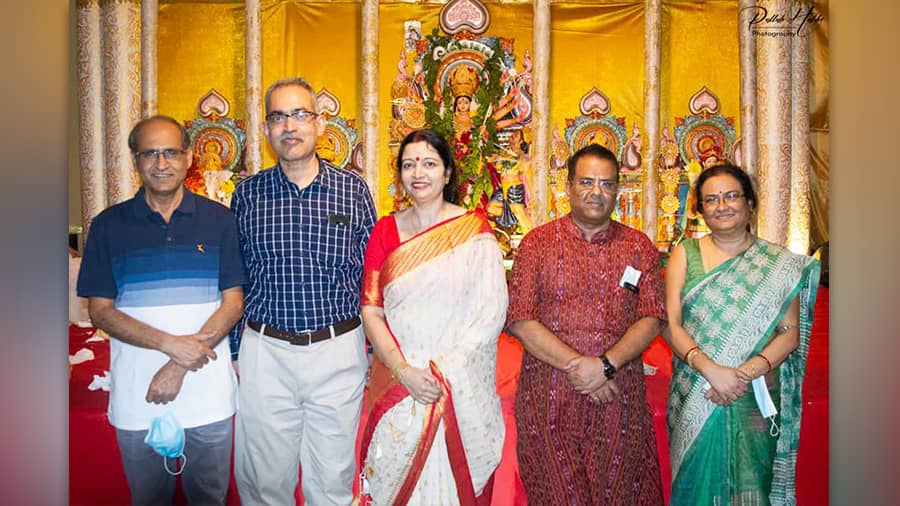 Durga Puja celebrations in Lagos involve around 200 Bengali families living in the city
Lagos Bongiyo Parishad
Sharadotsav has been an integral feature of the Lagos cultural calendar since 1981, when the Lagos Bongiyo Parishad (LBP) organised its first event in the form of a Durga puja. In recent years, the dhunuchi naachh, a sit-and-draw competition and even fashion shows have lit up Puja celebrations for the 200 or so Bengali families living in Nigeria's most populous city. All Puja-related events are organised in Lagos's Newcastle Hotel. A "Sharadiya souvenir", titled Amader Katha, is published by the Parishad annually, where Bengalis get a chance to exercise their literary muscles. This year, apart from celebrating Durga Puja, the LBP has received approval to set up a Kali temple on the premises of the Indian Mandir Foundation in the Lagos neighbourhood of Ilupeju.
Melbourne, Australia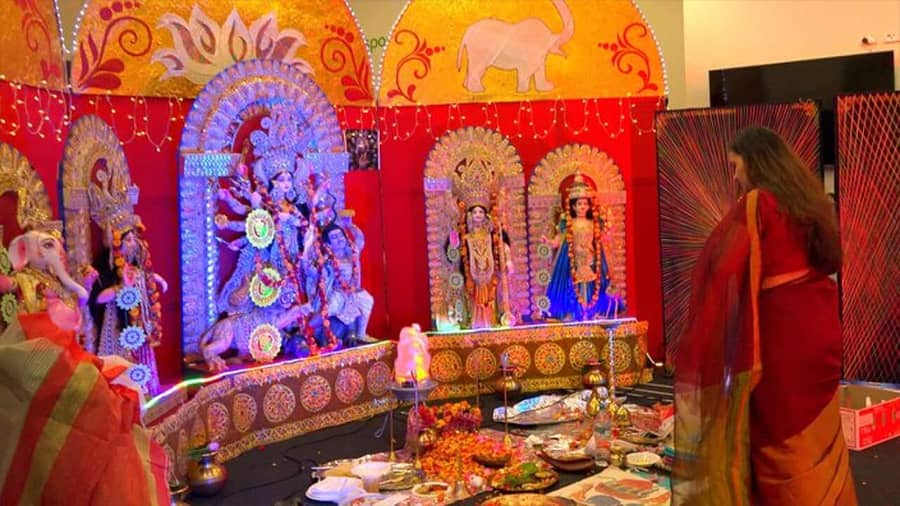 More than 2,500 people attend Melbourne's biggest Durga Puja
IndClub
More than 2,500 people assemble for Durga Puja in Melbourne's Wyndham, organised by IndClub, a not-for-profit association comprising mostly Indian families in the western suburbs of Melbourne. Having started in 2014, Durga Puja has become the flagship event of IndClub, with MPs, deputy mayors and other officials of the state of Victoria in attendance. The puja, initially helmed by Bengali IT professionals, has expanded to become a multicultural extravaganza with people of various faiths, nationalities and backgrounds participating. IndClub's puja is closely associated with Mental Health Foundation Australia (MHFA) and the proceeds from Puja celebrations as well as other IndClub events go towards charitable causes such as donations to the Red Cross and Melbourne's annual fundraising event of the Good Friday Appeal.