Alappuzha is still referred to as the Venice of the East, more than a century after the former viceroy of British India, George Nathaniel Curzon, famously remarked — "Here nature has spent up on the land her richest bounties. Alleppey, the Venice of the East".This city in Kerala, best-known for its houseboat cruises, offers the perfect recipe for a monsoon detox, be it wellness therapies, houseboat rides or trails through historic churches and popular beaches.
Where to stay: Amal Tamara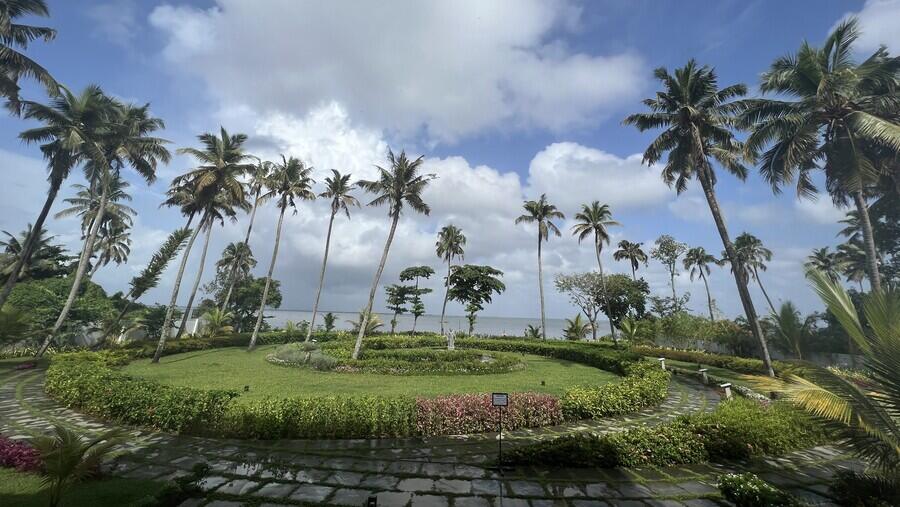 Ashwin Rajagopalan
Imagine chasing multi-coloured butterflies, trying to frame them in slow-mo mode, only to be pleasantly interrupted by a cool monsoon shower! 
One of the reasons to visit Alappuzha is the new Ayurveda wellness retreat – Amal Tamara, which lies in the lap of nature, overlooking the picturesque Vembanad Lake. Positioned as an Ayurvedic retreat, Amal goes beyond a detox experience offering multiple wellness treatments and also sets the tone for lifestyle changes that you could practise long after you check out from a seven-day minimum stay. The food offering is built on the principles of Ayurveda and finds the tough balance between great flavours and wellness. Meals are customised based on your doshas (responsible for your mental, emotional and physiological health) and are exclusive to each guest. The resort offers a wide range of therapeutic Ayurveda treatments and massages. Devices and screens are discouraged but not completely taboo. 
What to do: Take a cruise
A houseboat sailing on the Alappuzha backwaters in Kerala
Wikimedia Commons
Alappuzha's boat cruises played a big part in Kerala's evolution as a global tourist destination and its iconic tagline – "God's own Country".
The Vembanad Lake is at the heart of this district and is cruise nirvana. You can choose to hop on a government ferry or a small boat or opt for one of the many luxury cruises. Many local boat operators (you will find some of them listed on Airbnb type platforms) offer an overnight cruise option that typically starts at noon and ends with breakfast on Day Two.
These large, self-contained houseboats are ideal for couples or even groups or family reunions. Alappuzha is a seafood paradise and fresh catch of the day is a big part of the culinary offering on these all-inclusive cruises. The boats typically dock at 5pm after cruising all day to comply with government regulations.
Places to visit: Temples and churches, beach resorts, museums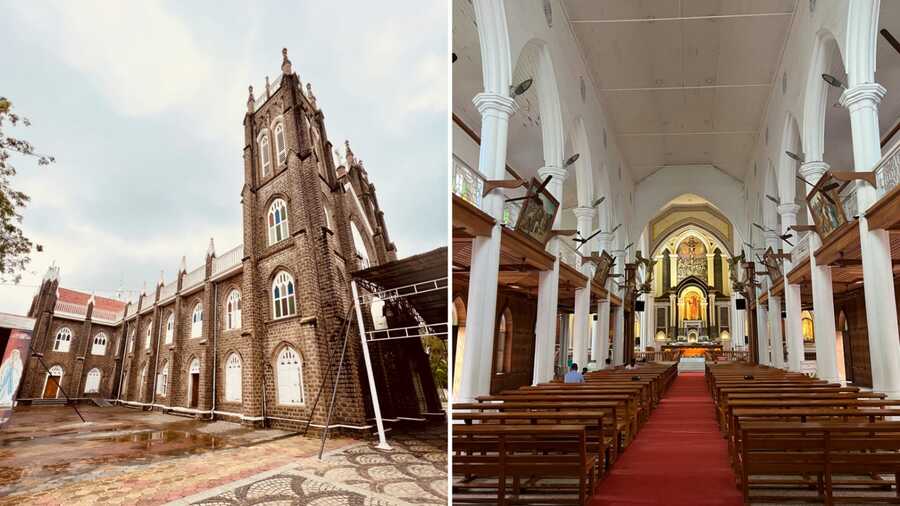 St Andrew's Basilica in Arthunkal
Ashwin Rajagopalan
You won't need more than a day to explore the sights, sounds and flavours of Alappuzha.
Stop by the Sree Dhanwanthari Temple, Maruthorvattom, Cherthala, which is a short drive from Amal Tamara. Lord Dhanvanthari, an avatar of Vishnu and the god of Ayurvedic medicine, is the presiding deity of this historic temple.
You could also visit St Andrew's Basilica in Arthunkal, one of Kerala's most significant Roman Catholic shrines built by Portuguese missionaries in the 16th century.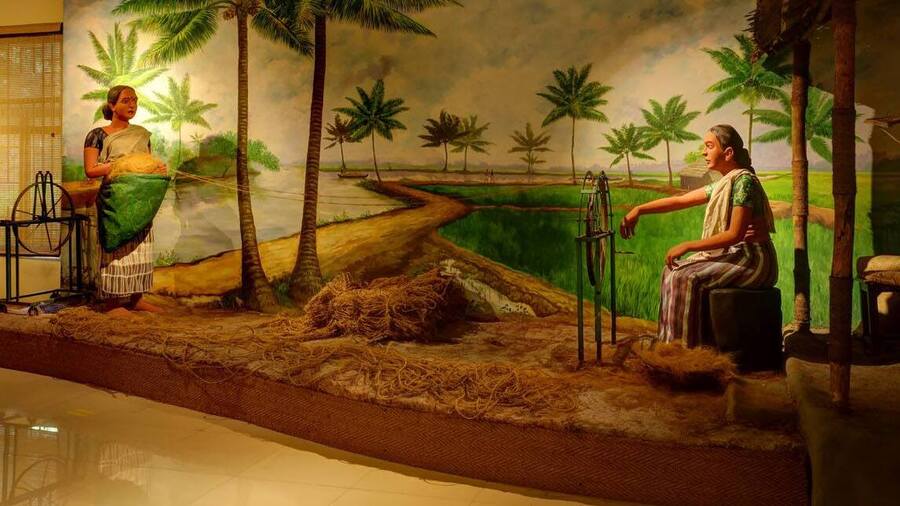 A visit to the Coir Museum reveals insights on the development of one of Kerala's most emblematic industries
@shiningkerala/Facebook
Make a quick stop at the International Coir Museum, a well-curated museum run by the Coir Board that gives you an insight on the development of one of Kerala's most emblematic industries. You can also watch coir processing on large machines.
This town comes alive during Onam (Kerala's harvest festival) typically in August or early September when it hosts one of India's most watched and competitive boat races for the Nehru trophy where multiple paddlers steer the legendary snake-shaped boats on the Punnamada Lake. The calming waves on a typical monsoon day with dark clouds at the Mararikulam (popularly known as Marari beach) beach are a complete contrast to the buzz around Onam. This area is home to popular beach resorts like the Marari Beach Resort by CGH Earth.
Where to eat: Brothers Hotel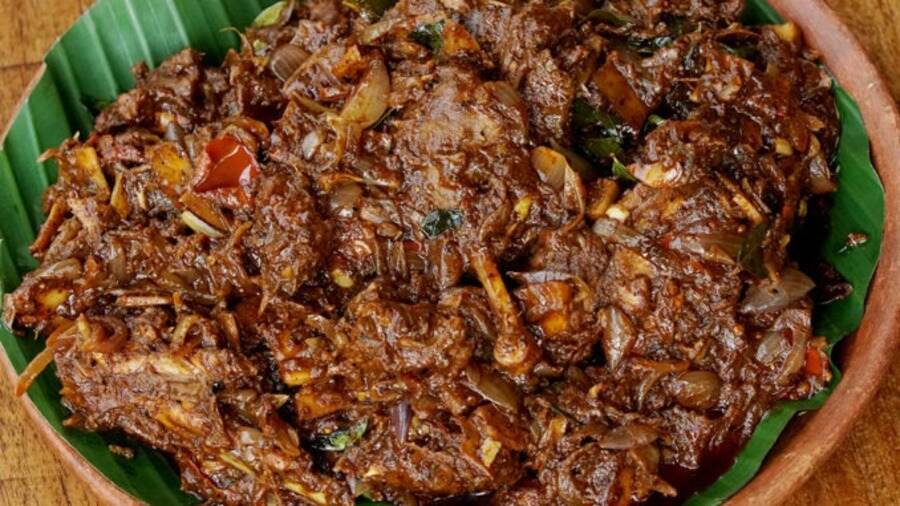 Kerala-style duck roast
@Village Cookings/Facebook
End your local trail with a pit-stop at Brothers Hotel, popular with locals and visitors alike for almost five decades. Their duck roast is a local legend. Just what is needed before the two-hour drive to Kochi International Airport after exploring this backwater paradise.