Neighbourhood
In pictures: Sporty evenings at Salt Lake's parks
From cricketers to footballers to cyclists, everyone manages to have a ball at these parks!
By
Vedant Karia
| Published 21.03.22, 01:58 PM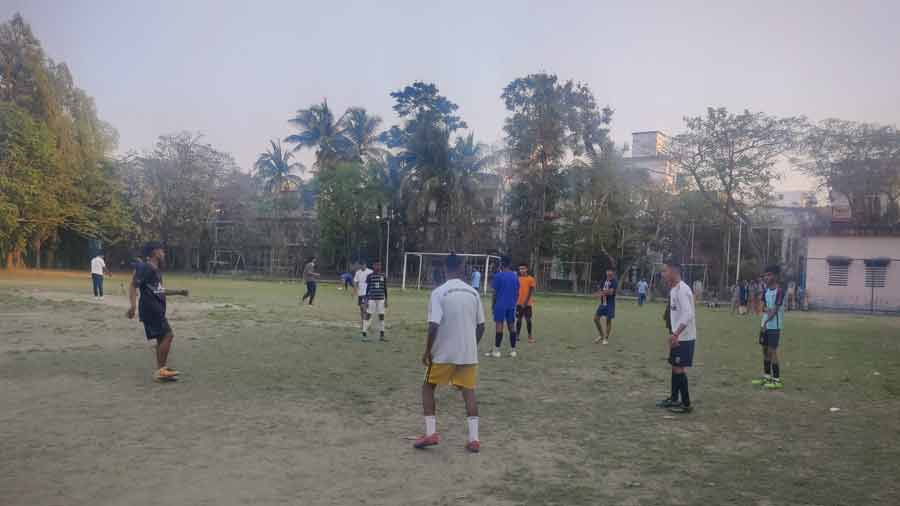 Given that almost every block in Salt Lake has its own park, it is safe to say that someone is playing something there at any given time. Which explains why, despite there being a number of parks scattered across the neighbourhoods, the most popular ones still have a space crunch. The sport-crazy folks don't seem to mind however, as multiple groups play different sports in the same space
Vedant Karia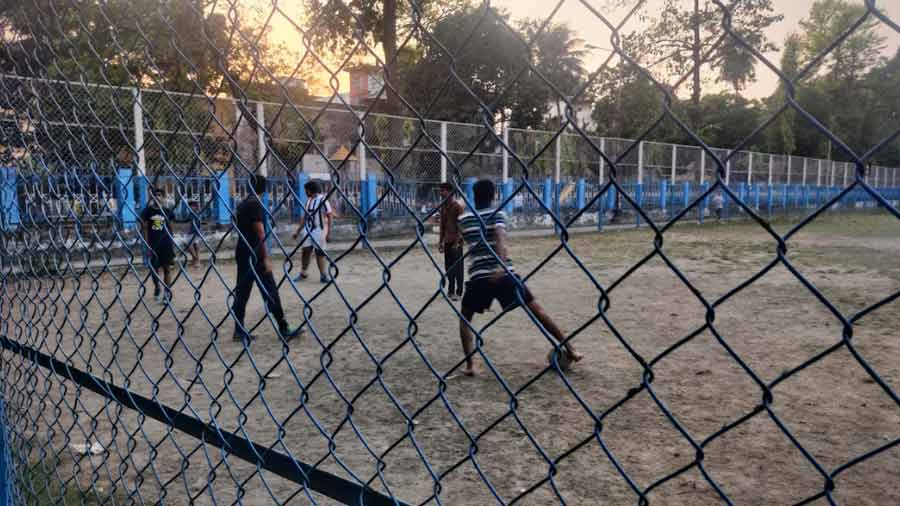 One of the best football grounds in Salt Lake, BH Park tends to host three separate football groups every evening, each one trying to play in their assigned corner and praying that their players don't crash into each other!
Vedant Karia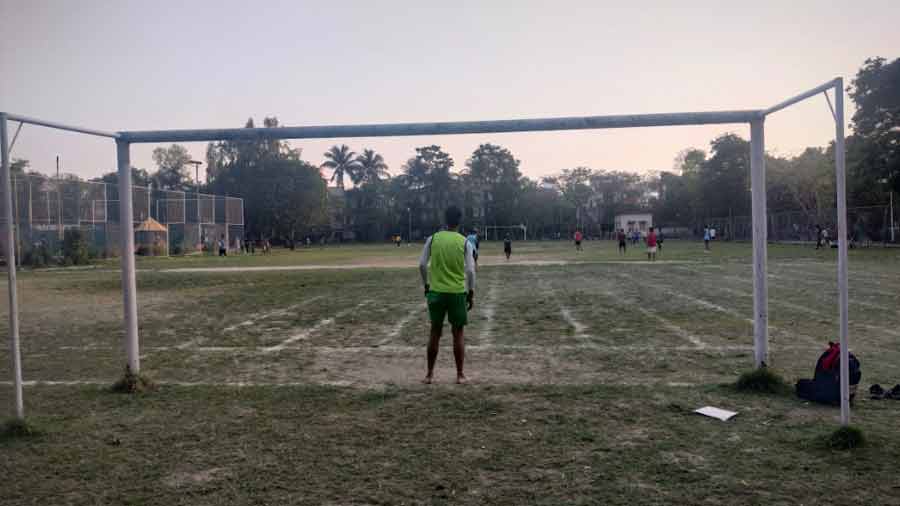 At FE Park, if you look beyond the goalkeeper guarding his goal post, you will see a batsman taking guard at a pitch that cuts through the middle of the field. Somehow it never seems to be a problem, barring the occasional incident where the bat accidentally hits the football instead of the cricket ball!
Vedant Karia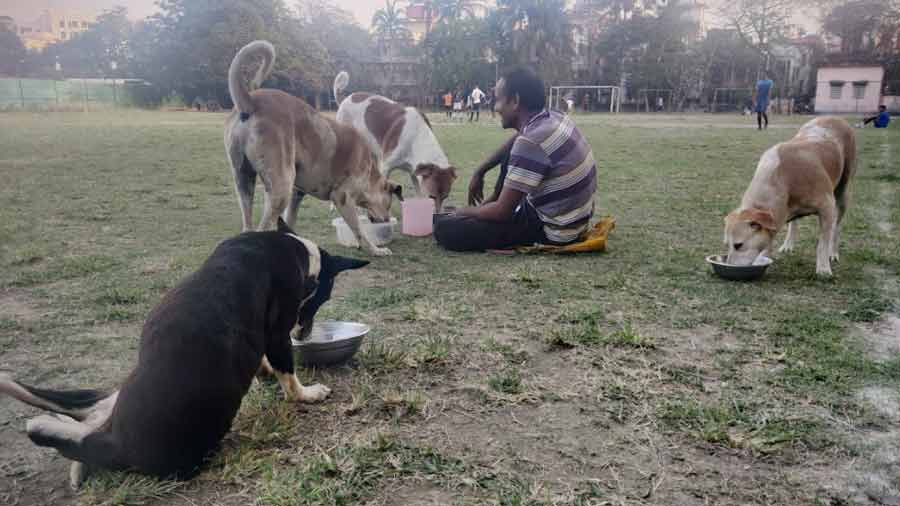 Dulal da comes every evening to feed the strays at FE Park, and has even given them names: Hasan, Mastan, Dumbo and Chahat!
Vedant Karia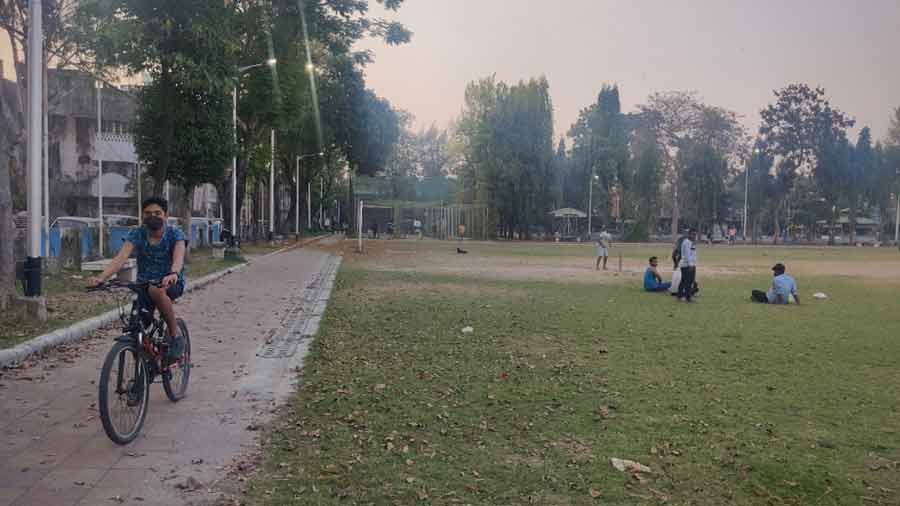 FD Park manages to house a walking path, a playing field and even cricketing nets in its premises. Cycling through the path here and feeling the evening breeze against you makes for one of those simple, underrated pleasures of life in Salt Lake
Vedant Karia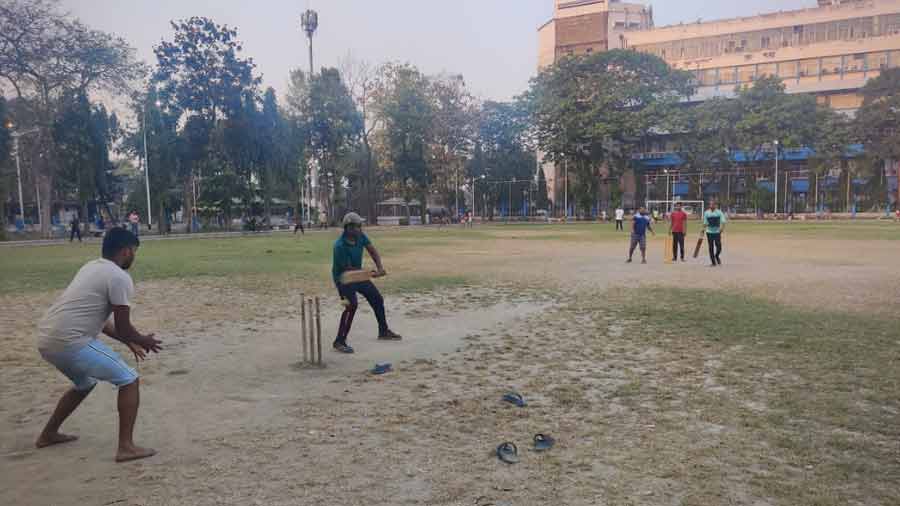 Armed with a bat, a ball and slippers to mark the wide-ball line, 'para' cricket has a charm that can't be conveyed in words
Vedant Karia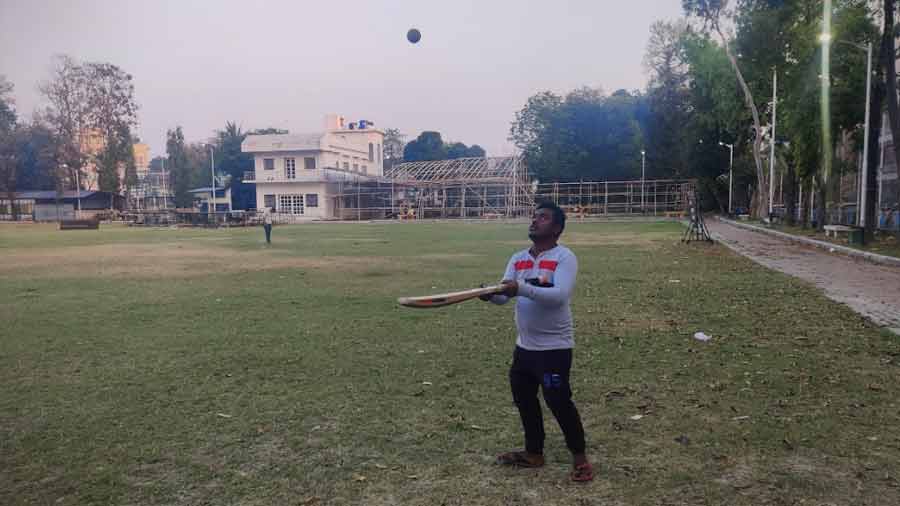 Who says cricket is a team sport? While waiting for his turn to bat, this player decided to practice by himself – before he unwittingly lost the ball and received an earful from his fellow players
Vedant Karia