What: Jamai Sasthi specials
Where: Chowman (online and app delivery)
When: May 25
Timings: Noon to 10.30pm
Expect: With a whopping offer of upto Rs 250 off on the Chowman app, bring home a plethora of Chinese delights with appetisers and a line-up of main-course dishes. Items like bhetki, prawns, crab claws, shrimp, chicken and lamb will be available for a hearty feast.
Contact: 18008902150. T
urn to Swiggy/Zomato for upto 40 per cent discount on total bill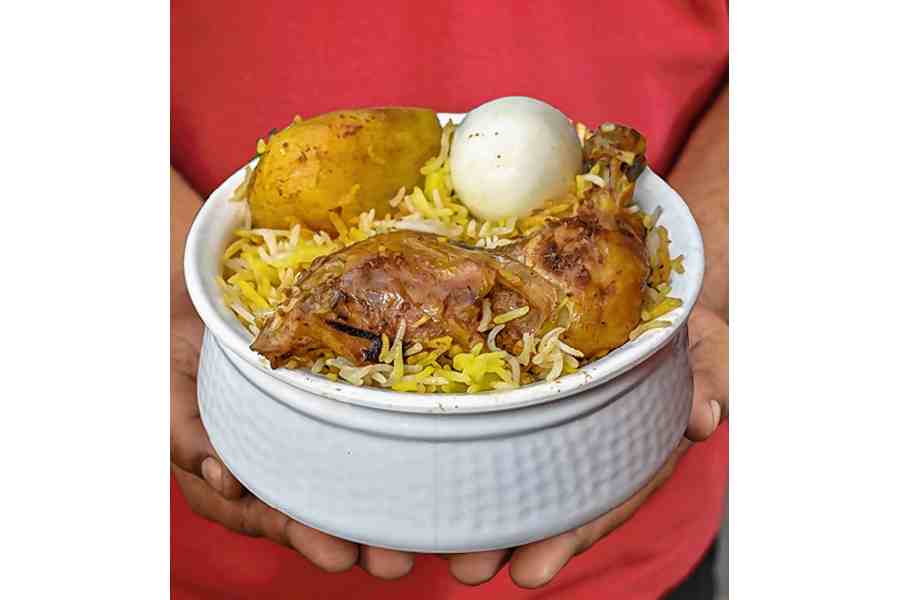 What: Weekdays Biryani Buffet
Where: Hanglaatherium, 188/3/1 A, Prince Anwar Shah Rd, opposite Venus Gym, opposite South City Mall
When: Monday to Friday
Timings: 1pm to 4pm
Expect: Whether it's a team lunch with colleagues, a family feast or just an unplanned but longdue get-together with your childhood buddies, one can never really go wrong with buffets. Keeping this in mind, Hanglaatherium brings to you a special Weekday Biryani Buffet that will surely satisfy your hunger pangs and keep you motivated throughout the week. The buffet includes endless options from succulent and juicy starters, delicious main course dishes and indulgent desserts.
What: Drinkable Yoghurts
Where: Joi Farms Shop from: https://www.joifarm.com/
Expect: Drinkable Yogurts, which is one of the signature products of the company, consists of a huge range of lassis, smoothies and chaas. The brand uses a premium Danish Culture known as BB12™ for their drinkable yoghurts. In their lassi they use only 8g of sugar per 100g, which makes it a healthier choice for the consumers. Both yoghurt and lassi, flavours are naturally extracted and no chemicals, preservatives, antibiotics or additives are added. The upcoming collection will include a mouth-watering range of flavoured and nonflavoured variants including Mango Lassi, Mint Chaas, Pumpkin Spiced Yoghurt, Coorg Elaichi Lassi and Bengal Nolen Gur Yoghurt among others.