South Korea had encaptured our interest with its diverse combination of modern lifestyle combined with their traditional values, and the emerging K pop culture  the Hallayu wave which has taken the world by storm. Therefore a visit to South Korea was a must on our bucket list and finally we could fulfil our wish. It was a perfect vacation for four friends who wanted to explore this fascinating country with diverse cultures.
NAMSAN TOWER
The airport checkout was smooth following the covid protocols and since we had a night flight, we took a rest in our hotel and were good to go for a visit to one of the most iconic landmarks of Seoul — the Namsan Tower. The cable car ride was short with spectacular views of the city and so was the view from the area around the tower. The railings were packed with wish locks and the air was filled with the smell of fragrant coffee. It was a perfect introduction to the city of Seoul.
NAMI ISLAND
The next day we went to the picturesque location of NamiIsland. It is a short train trip followed by a short ride in a taxi and then you can take a ferry or if you are adventurous, the zip line. You are on Nami Island which is where lots of cultural events take place. It is a scenic place where tall trees are placed in rows, peacocks, hares, and squirrels freely roam around,there are beautiful structures, waterfalls, colourful trees and many eateries. It's a wonderful place to spend your day with family and friends. We could spot an Indian flag on the ferry, a Panchatantra book in a book mural and Namaste within the greetings structure.
HANBOK — THETRADITIONAL DRESS
What's a trip to Korea without dressing in the traditional attire hanbok? There are shops dedicated to this and one must experience this. Beautiful vivid costumes are available to rent with traditional accessories and you can get a feel of the old world roaming in the Hanok village and the surroundings! It's a memory worth cherishing.
BUSAN
Our next destination was Busan, the second-largest city of South Korea, made world-famous by the zombie movie Train to Busan. But trust me, the train ride was one of the smoothest and we reached Busan in just three hours and some minutes. Busan has a lot to add to its fame. A famous sequence of Black Panther was shot on the Gwangandaegyo bridge, which links the city. Busan is home to innumerable multi-storied buildings with splendid architecture, Gamcheon cultural village aka the Machu Picchu of Korea, and sprawling Haeundae beach and Gwangalli beach — just to name a few out of the many amazing places. The Busan Cinema Center with the world wide largest cantilevered roof is the site of the famous Busan Film Festival, which has been making waves recently.
BANWOL — THEPURPLE ISLAND
We returned to Seoul to visit the west province of Korea — the Banwol island. It boasts of a scenic purple view in spring (we missed that) and all the houses and surroundings are painted purple to enhance its beauty. The world-famous singer V of the legendary pop group BTS has coined the term borahae, which means 'I purple you'. This signifies the last colour of the rainbow — meaning — I love you till the end. The island has captivated this deep affection and it is an experience not to miss. We too dressed in purple and merged with the surroundings for a picturesque setting.We tried all modes of transport starting from taxi, bus, subway, bullet train, ferry and even the zip ride, and it was all super convenient. Indian restaurants are easy to find but Korean food is equally interesting for the adventurer in you. We tried gimbap, teokbokki, bibimbap to name a few which were delicious. Koreans love their coffee and it is evident by a coffee shop in almost every single building. Also there are convenience stores every 100 meters, so every basic need from food to drink to essentials is taken care of with extreme ease. If you can acquire a Korean SIM card your life will be extremely easy. Also buy a TCard and you aresorted. Mostly everything is written in Korean so our basic learning of the Korean language (done during lockdown) was a big blessing, with some help from the language translator in phones. The people are warm, cordial and hospitable. Random people will help you with luggage, directions and won't mislead you. It's very reassuring. All in all, the vacation was all we had hoped for and much much more. We made some great friend sand a lifetime of memories. Our stories are never-ending just like our enriching adventure, which we would like to repeat for sure.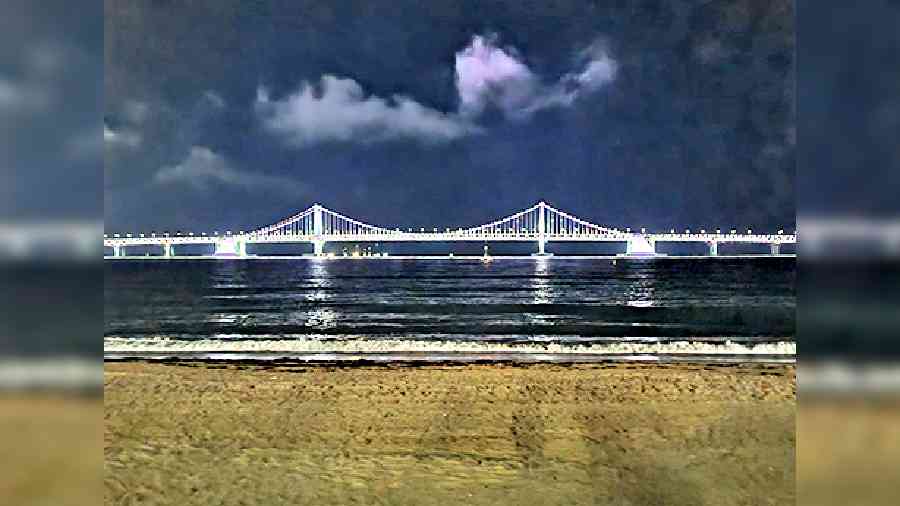 The Gwangandaego Bridge that connects Busan and Seoul
The Telegraph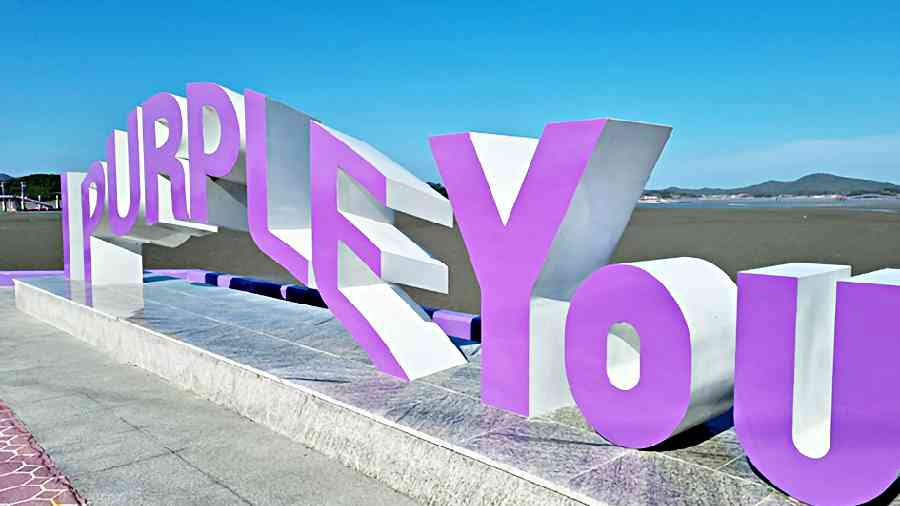 Banwol, The Purple Island
The Telegraph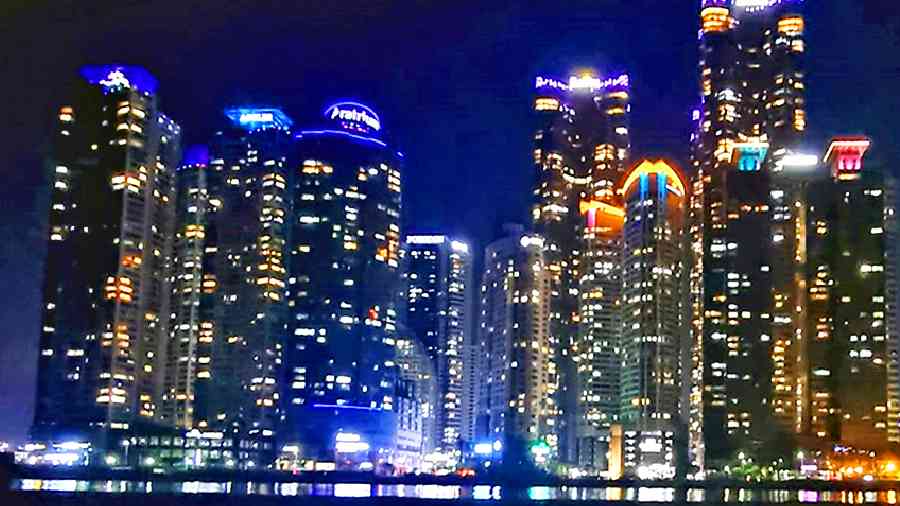 Busan at night
The Telegraph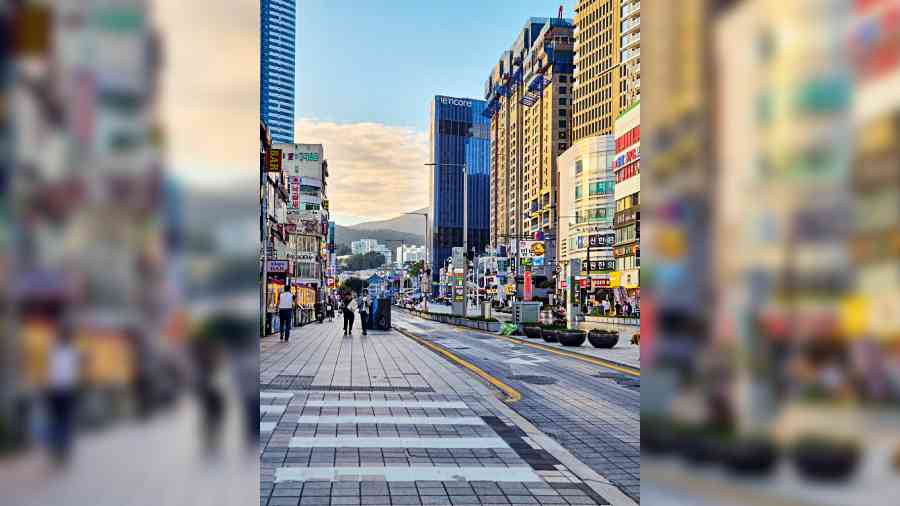 Haeundae Beach Street
The Telegraph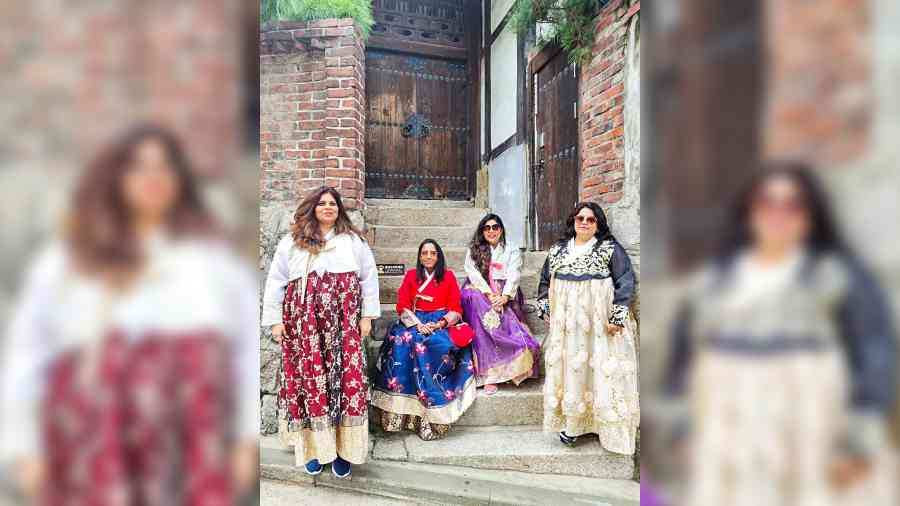 The authors, Gurpreet Kaur Sethi and Vineeta Daga, and their friends dressed in hanbok, the traditional South Korean attire
The Telegraph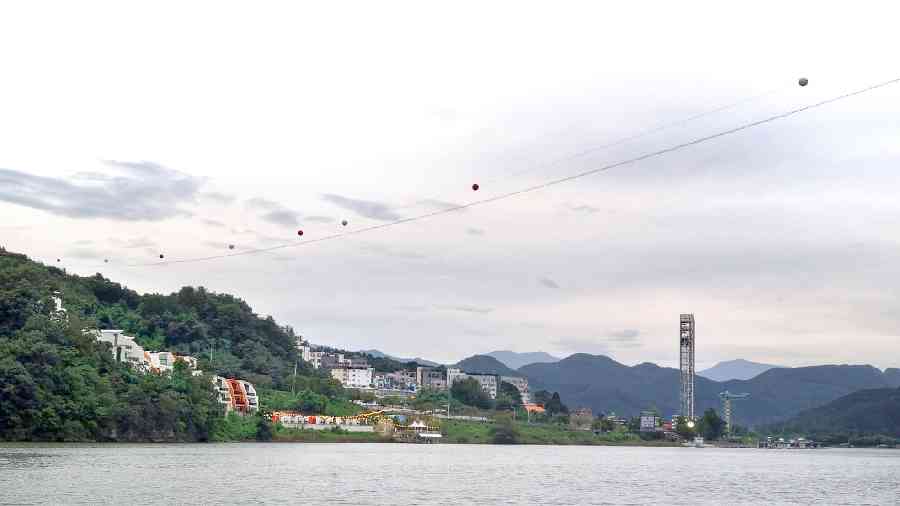 Nami Island
The Telegraph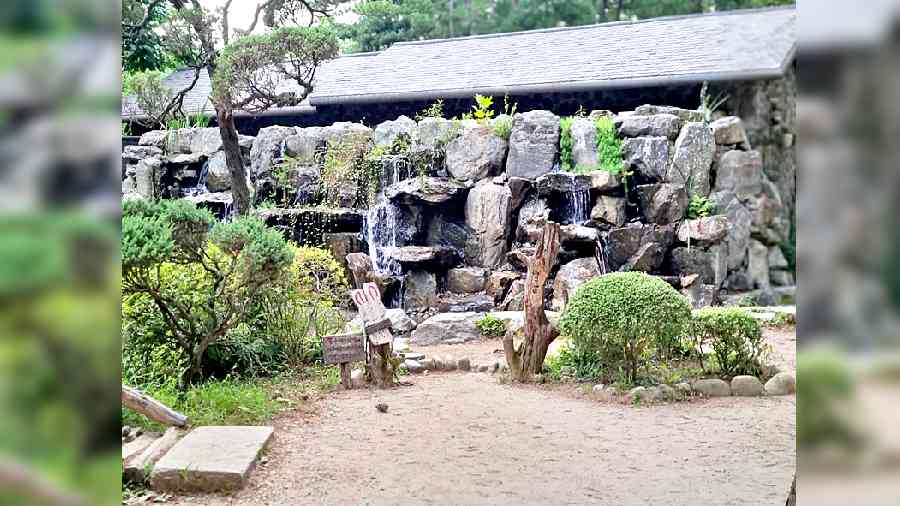 Nami Island
The Telegraph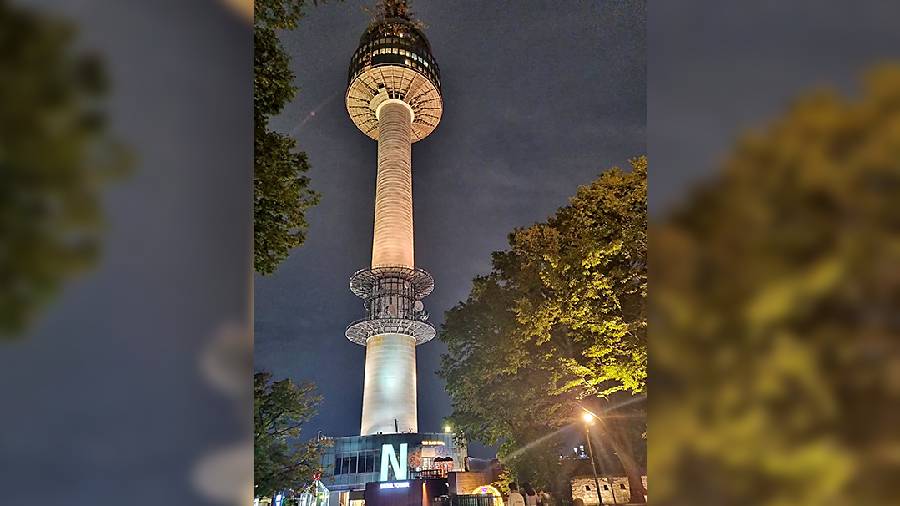 Namsan Tower
The Telegraph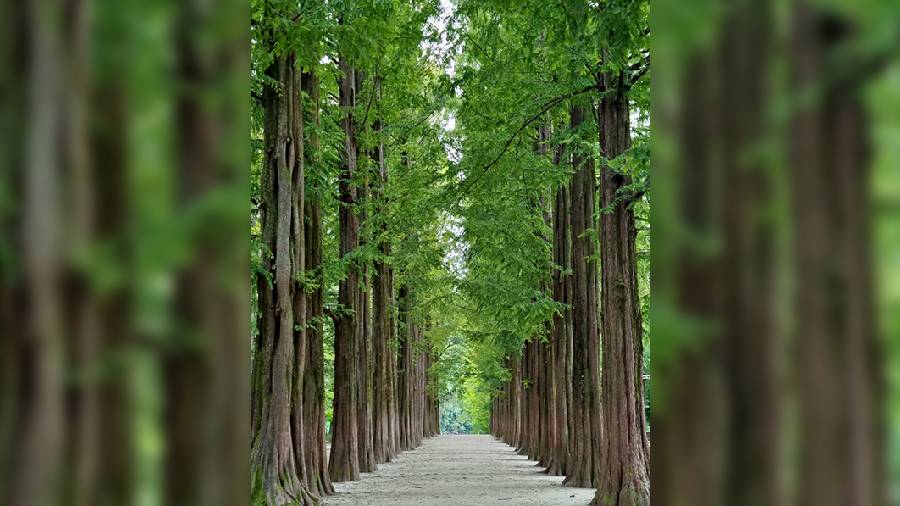 Nami Island
The Telegraph