One of the most striking images you will see as soon as you exit the train station at Lucerne is an imposing arch with a statue called Zeitgeist or 'Spirit of Our Times'. This was made by Swiss sculptor Richard Kissling and my guide Sabine Schneitter pointed out that the arch is also used to serve as a vent for any pollution for cars parked below the same.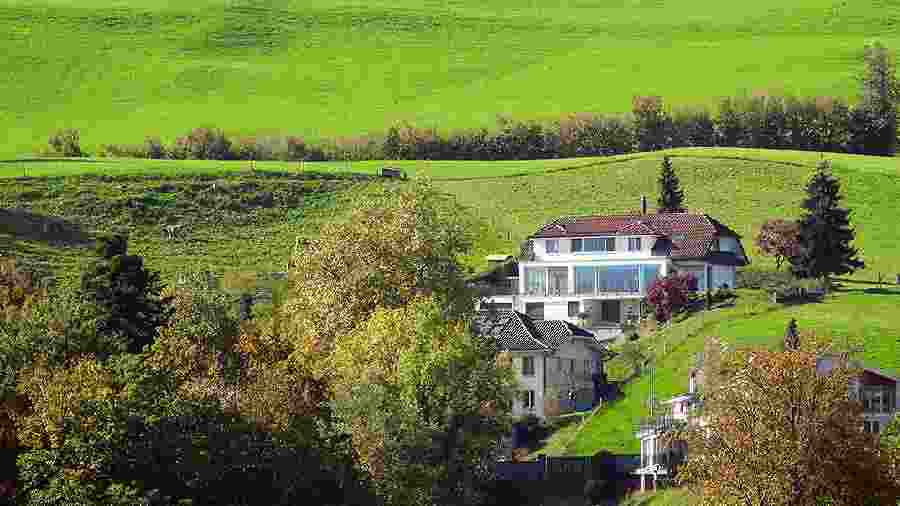 Houses in Lucerne
Walking around Lucerne there are many stories and sights waiting to be discovered. Incidentally, Seoul has a similar-looking train station inspired by this one in Lucerne. Here are five ways to discover the charming city.
Old town musings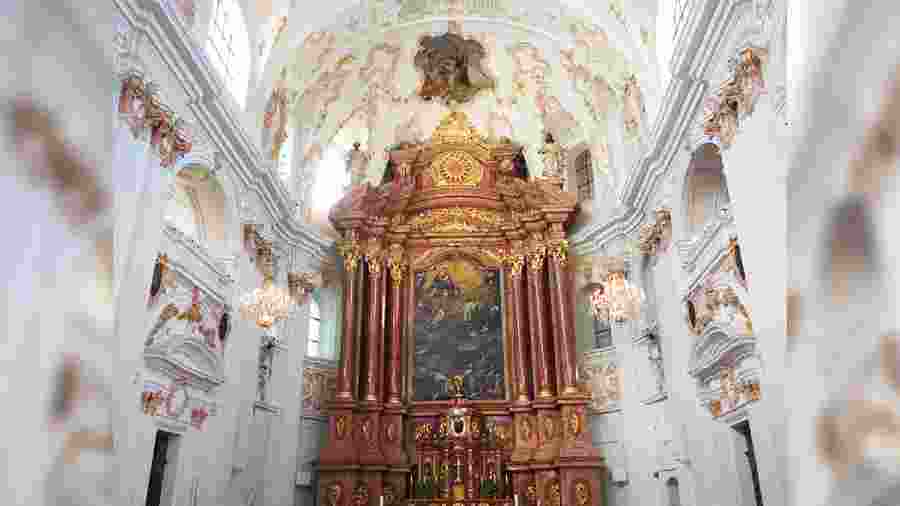 Chapel in Lucerne
Best explored on foot, start your exploration at the Kapellbrücke Chapel Bridge that was originally built at the start of the 14th century and has some amazing paintings of local history and lives of Lucerne's patron saints from the 17th century. The chapel bridge and paintings were destroyed by a fire in the early 90s and while the bridge was remade, many of the paintings have been lost forever. There is an octagonal Water Tower here as well that is counted as the most photographed monument in Switzerland. When here, check the Jesuit Church, a baroque structure that dates back to 1666 and has some amazing acoustics in the interiors. The areas of Weinmarkt, the Mühlenplatz, the Hirschenplatz and the Kornmarkt are all part of the Old Town and have pretty squares that are surrounded with buildings with colourful frescoes.
Boat ride on Lake Lucerne
One of the best ways to explore the city is to head to a boat cruise that takes under a couple of hours. I suggest you take a lunch cruise where the meal is served on the cruise, and you can take in the pretty Alpine landscapes against the backdrop of Lake Lucerne.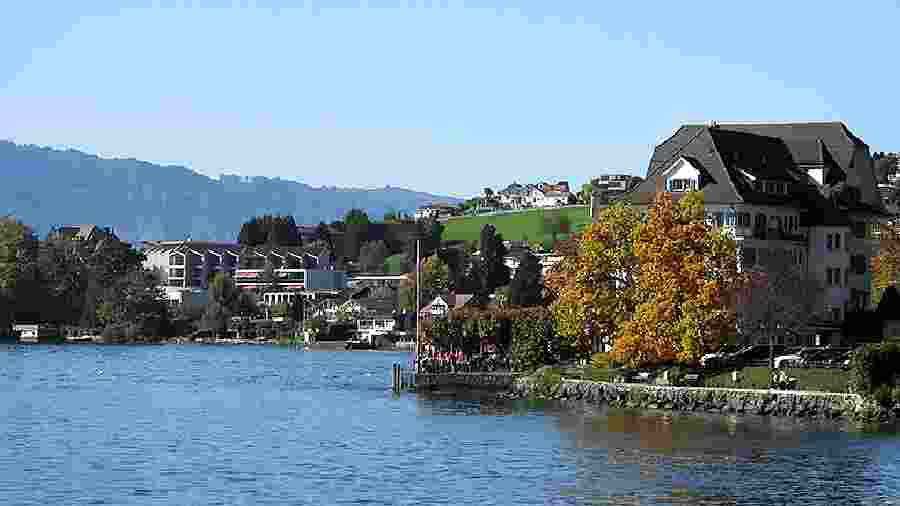 Lucerne from a boat ride
The famed peaks of Mount Rigi, Mount Pilatus and the Stanserhorn are all visible from here. This is a great way to experience the Swiss Alps and you can see the lovely landscapes of urban and medieval Lucerne. This is a glacial lake that was formed over 12,000 years ago and has four tributaries including River Reuss and River Muota. Incidentally, Lake Lucerne has been part of an important transAlpine trade route in the past and until 1863, was the only way to access the Gotthard Pass.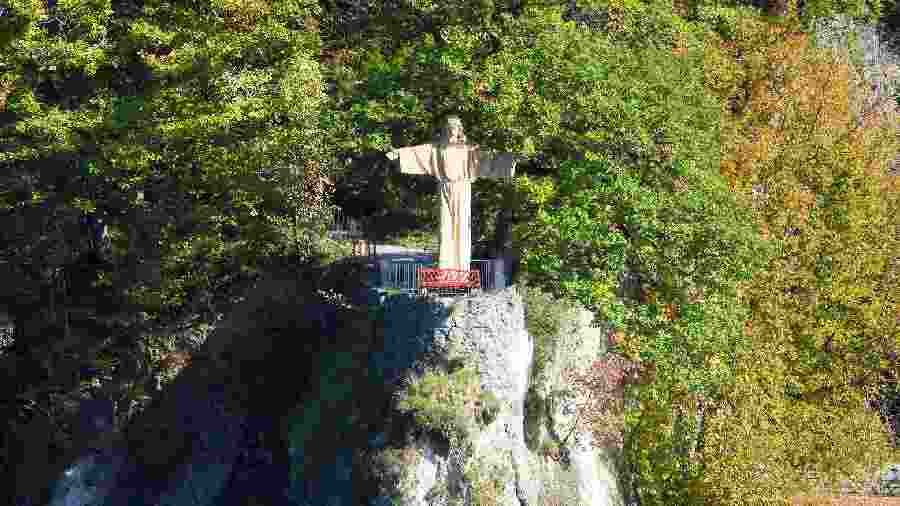 Max Chocolatier
Switzerland is well known for its chocolates and, when in Lucerne, a trip to Max Chocolatier is a must. You can sign up for a tour at the recently opened design studio that also involves tasting some of their variants. This is a family-owned enterprise that makes premium chocolates.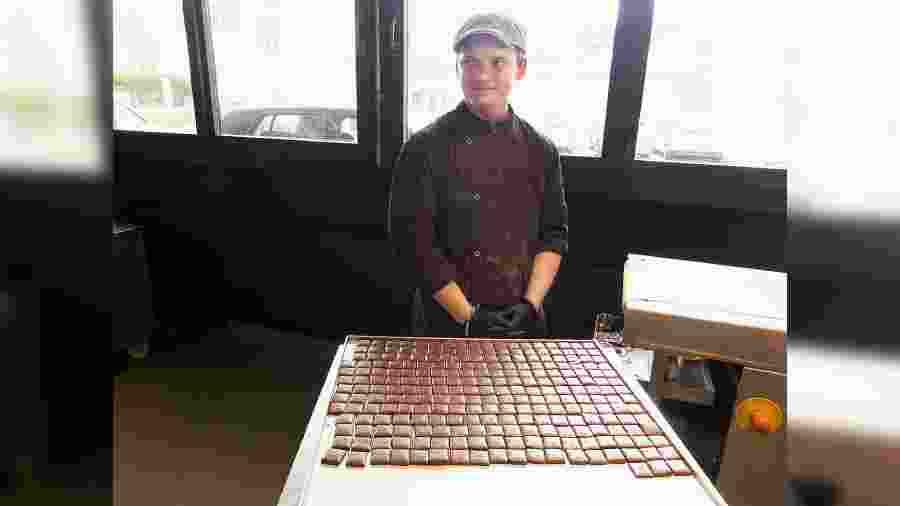 Max Chocolatier
Named after the founder's son, Max Chocolatier is a sustainable and fair-trade brand and uses single-origin cocoa to make their delectable creations. Their flavours are also unusual and includes options like Litchi & Chili, Caramel & Passionfrucht and Strawberry & Lime among others. I suggest you try the classic Java 64% available through the year. There is no sales at the studio, but you can buy the chocolates at their outlets.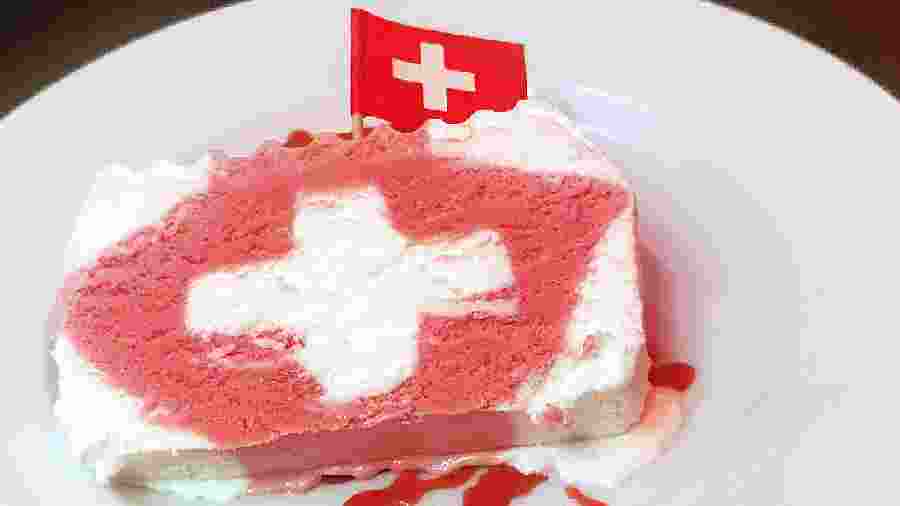 A Swiss dessert
Transport Museum
If you love vehicles, the Swiss Museum of Transport is a must-see. A family destination that is an interactive space that has sections for planes, cars, boats, and trains. The large museum has over 3,000 objects and has several simulators and interactive exhibits in its sprawling 20,000sq m campus.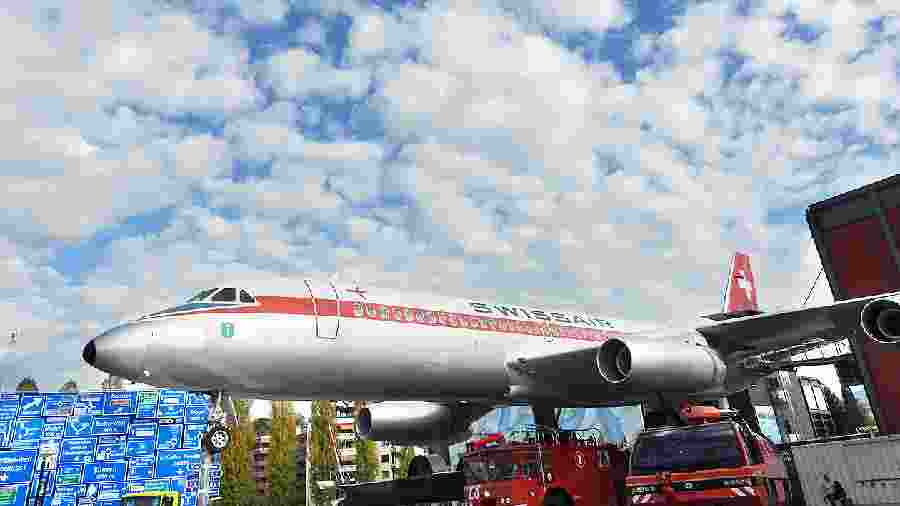 Transport Museum
Each section has something for children as well, so you can be sure your kids are having more fun than you. You can watch some great films and documentaries at the museum's cinema as well as head to the planetarium to look at the stars, planets, and galaxies. There are virtual space walks in this 18m dome and is a must for astronomy lovers. When here, do go on the Swiss Chocolate Adventure, a sensory experience of discovery, provenance, manufacture, and transport of chocolate.
Farmers' market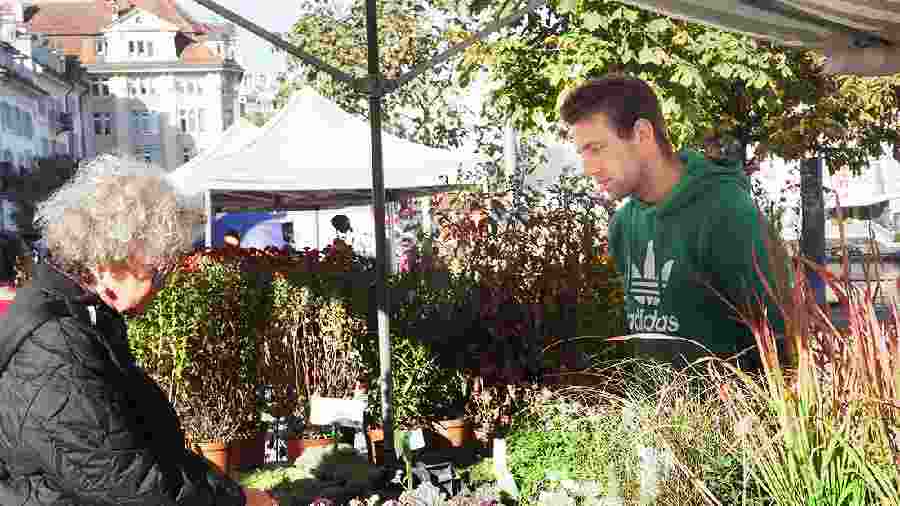 Lucerne Farmer's market
One of the best things to do in the mornings, especially if you are here on Tuesdays and Saturdays, is to head to the farmer's market that is filled with stalls selling all kinds of local produce — vegetables, fruit, cheese, jam, bakes and more. At Wochenmarkt you can find fresh fish, vegetables, and flowers and for arts and crafts. Check out the Handwerksmarkt craft market. Jewellery, porcelain, dolls, ceramics, leatherware, pictures and more are available at the Flohmarkt flea market. At the Monatsmarkt you can find textiles, accessories, toys, food and more as well as meats, dairy, fresh pasta, spices, and herbs. The markets in Lucerne are set in the old town so keep your eyes peeled for old-style architectural buildings.
Bindu Gopal Rao is a freelance writer and photographer