From blob nails, flash glitter gel art, golden ring art, magic film art, golden ring art, syrup and paint ombre - here's your dream of flaunting K-nails coming true sitting right in Calcutta. Claire's Nail Studio fully operational since December 2022, is the one-stop solution to satiate your Korean nail art pangs. From having Jisoo's nails, flaunting well-taken care of cuticles and fancy nail art has become easier than ever with the state-of-the-art facilities running at Claire's Nail Studio. Owners Daniel Roy from Calcutta and his wife Claire Lee from Seoul cater to a large clientele of nail art enthusiasts in the city. Soon they'll be opening up their academy at the store to train people about the nitty-gritty of Korean nail art, the fandom of which is growing in swooping popularity, almost surpassing Japanese nail art, that's been ruling the industry until now. Bid farewell to the painful removal of nails as they don't use any glue, it's safe and sound and made of all things fancy.
The nail art studio at Ajoynagar ensures quality work on your nails with products sourced from the famous K-nail brand called DIAMI. The team follows the Korean systematic drill cuticle care to create colourful Korean nail art that'll spoil you for choice. Their mesmerising ambience, expert techniques and a special focus on cuticle repair and care (without the use of any glue) make this newly open store the centre of attraction among K-nail enthusiasts.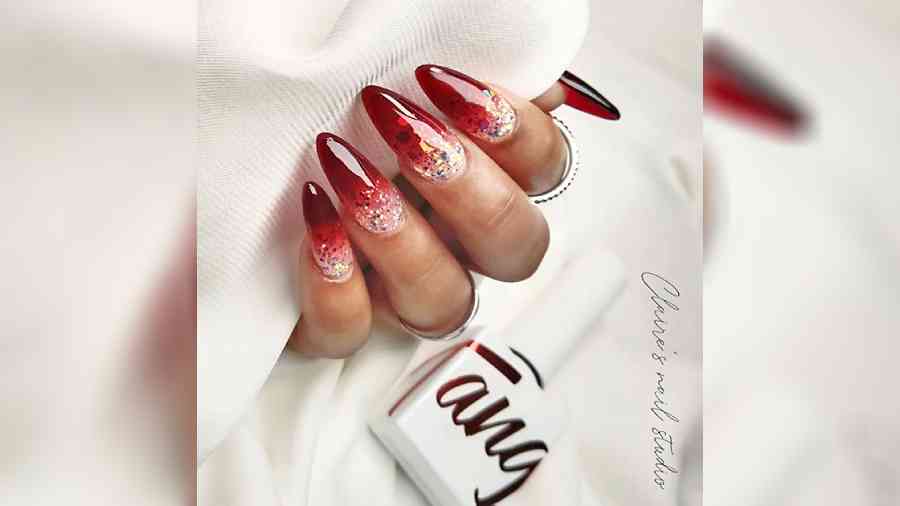 From magnetic gel art, flash glitter gel art to more, find it all at Claire's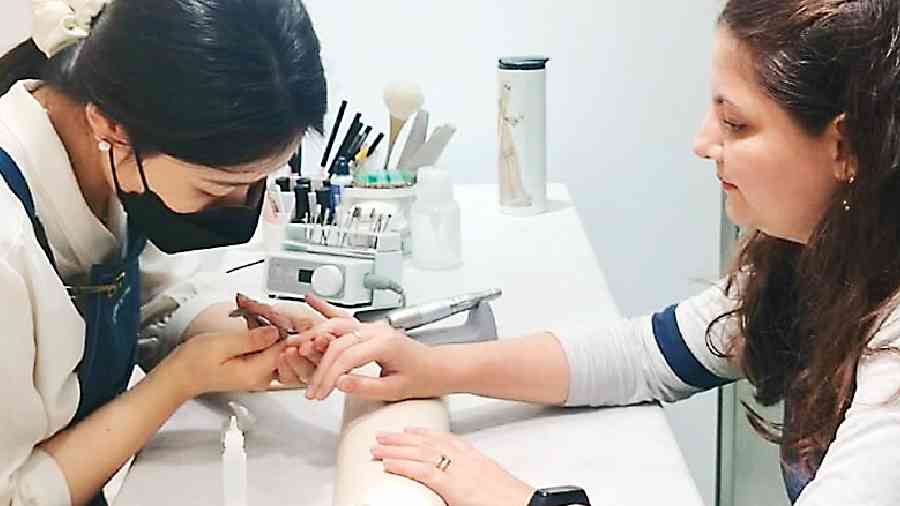 Claire at work.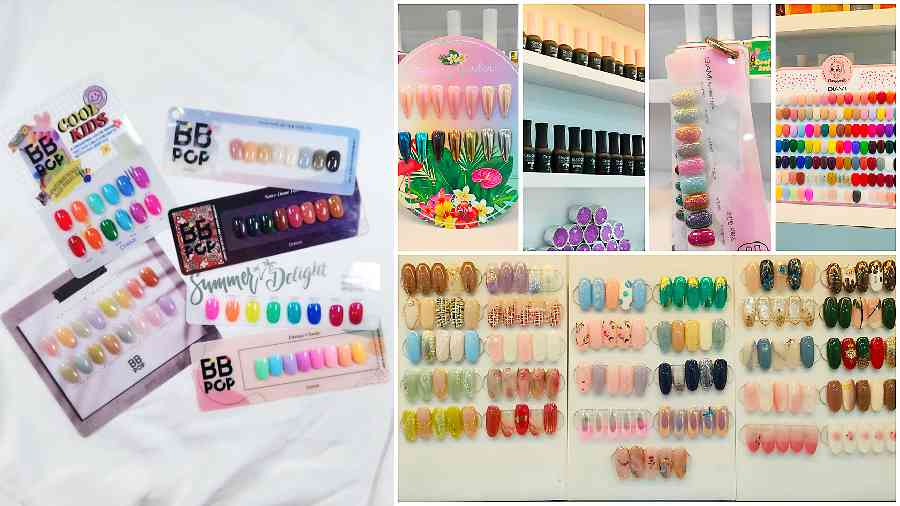 (L-R) Korean nail art collection at Claire's, Claire's Nail Studio flaunts its state-of-the-art facilities and nail care for Korean nail art enthusiasts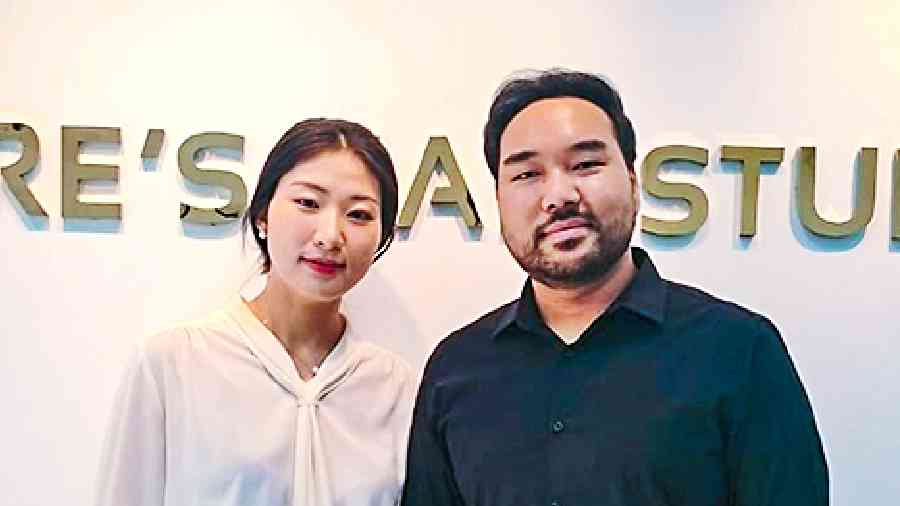 "We planned to open our studio at the end of 2021 and chose to open it in Calcutta because this is my hometown. Claire also wanted to be close to my family and we wanted to have an impact on the local community where we live,' said Claire's husband Daniel Roy, the co-owner of the studio. "We plan on expanding our clientele and with that, we want to train new technicians for our studio and hopefully open multiple branches in India. Of course there have been some difficulties being far from home, but I truly feel Calcutta is my new home and I am very happy to be here. Looking forward to each new day here. It has been amazing how much interest we have received from our customers. We are loving each of our clients and look forward to having a long relationship with them. A lot of people have reached out asking a lot of questions, genuinely, being curious about our art," said Claire, the owner and Korean nail artist at Claire's Nail Studio.