With more than 50 outlets across nine cities in the country, Blue Tokai Coffee Roasters welcomes its fourth outlet in the city on Park Street, next to Cult Fit Gym. The brand that has been synonymous with specialty coffee is spread across cities such as Gurgaon, Noida, New Delhi, Mumbai, Bangalore, Hyderabad and Kolkata along with soon-to-open outlets in Chandigarh as well as Dehradun. In fact, it went international just recently with its first outlet opening in Tokyo, Japan. "We are elated to bring an elevated Blue Tokai experience to Kolkata, a step towards satiating the increasing demand for a premium coffee experience in a city that has known high standards in dining experiences. We have received tremendous love from Kolkata, for our cafes and through online delivery, and with the new cafe at Park Street, we are excited to cater to a larger number of customers and nurture the coffee culture in the city. With a distinctive and unique art culture here, we hope to foster a community that enjoys conversations and creations over a good cup of coffee. Kolkata is an important market for us and we are looking forward to further expanding our presence in the city, in the coming months," said Shivam Shahi, co-founder and COO, Blue Tokai Coffee Roasters.
The new outlet on Park Street is spread over 1,100sq ft and can seat around 30 people. This outlet has the complete Blue Tokai experience, which includes the elaborate food menu, as well as various beverages. There's also options to order beans for customers to experience at home.
Done in simple and minimalist shades of white with yellow, the cafe has a clean look. Art and sketches by various Indian artists adorn the walls of the place. Tables are set following social distancing norms and each part is easily connected to a charging point for patrons to work out from the cafe. A huge glass facade has tables lined next to it for customers to catch a glimpse of the busy Park Street crossing as they sip on their favourite brew. The Telegraph indulged in the experience and here's what we loved.
At a glance
What: Blue Tokai Coffee Roasters
Where: 31 Chowringhee Road, opposite The Park
Timings: 8am to 10pm
Meal for two: Rs 800-plus
The Telegraph loved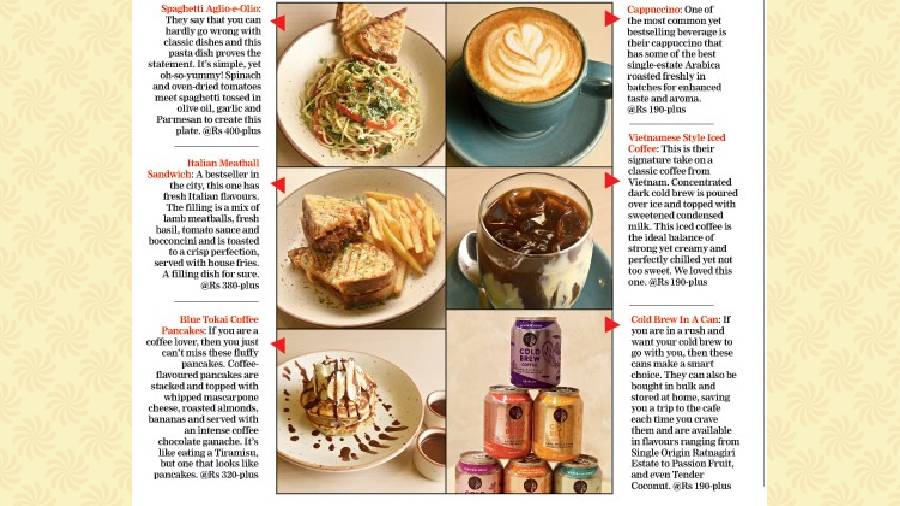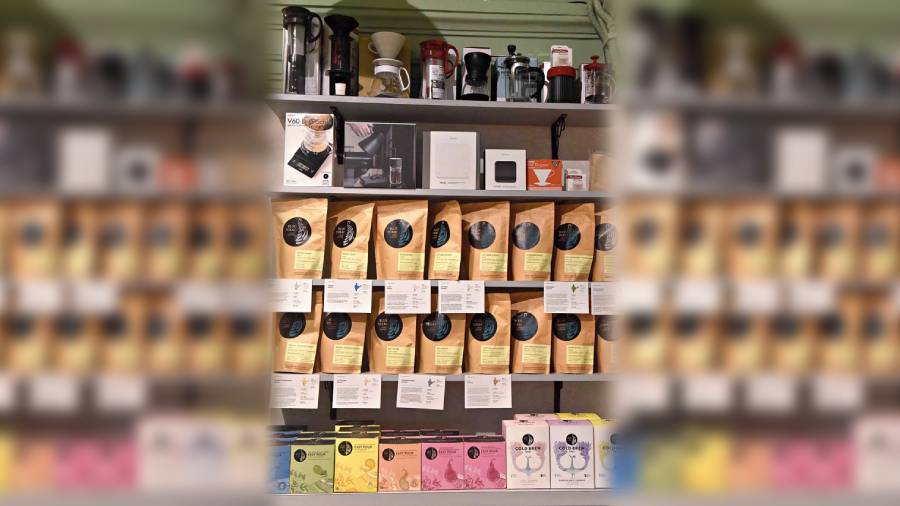 The brand sources its brews from over 50 plantations across South India that each cater to a different blend and demand. You can choose from the blends at display and order some freshly ground beans for yourself to relish at home as well. The baristas are trained to have a conversation with you and help deduce the blend that best goes with your palate.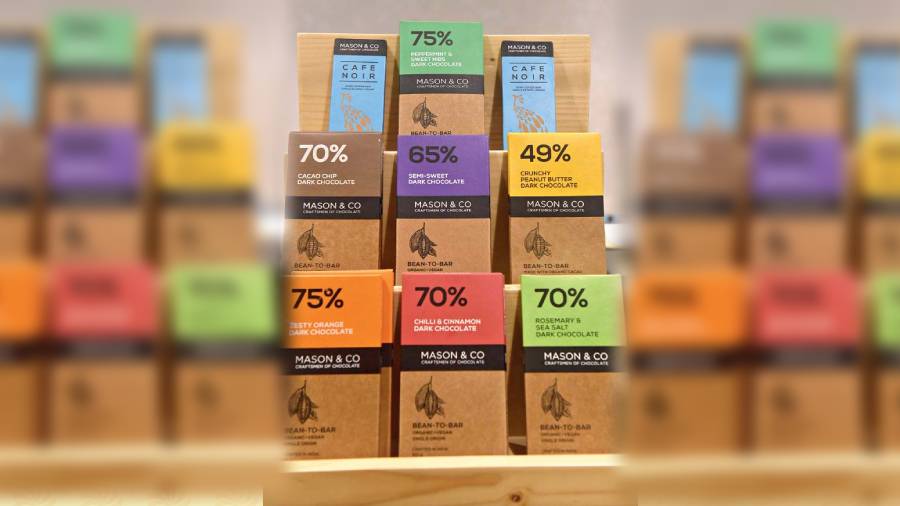 The outlet also has a retail space dealing in artisanal chocolates from a brand called Mason &Co. You can choose from flavour options such as Rosemary & Sea Salt Dark Chocolate, Zesty Orange Dark Chocolate, and Semi-Sweet Dark Chocolate among others.
Pictures: Pabitra Das