Albion Heritage House located just below the Kurseong Tourist Lodge, off Hillcart Road, gives a sense of belonging. It emanates from the homely and familiar environment that the iconic colonial property, built around the 1940s, once owned by the Douglas family and presently by the Sett family, exudes. Sitting at 4900ft above sea level, the property has an old-world charm with high ceilings, wooden floors, antique furniture and artefacts reminiscing the charm of the colonial era.
Albion, spread across 7,000sqft, has different kinds of accommodation pertaining to the demand of the visitor. The main building consists of six rooms which are spacious, adorned with four-poster beds and vintage furniture, and an attached bathroom with modern sanitary fittings. The dining hall is anchored by a large wooden table with a fireplace, assuring a comfortable stay during winter. Some of the rooms also have fireplaces. For lazing around or sipping your Darjeeling tea while watching the mist veil and unveil the picturesque location, the balcony is a beautiful spot. We spent most of our time ambling on the balcony with big windows, feeling the cold wind on our faces.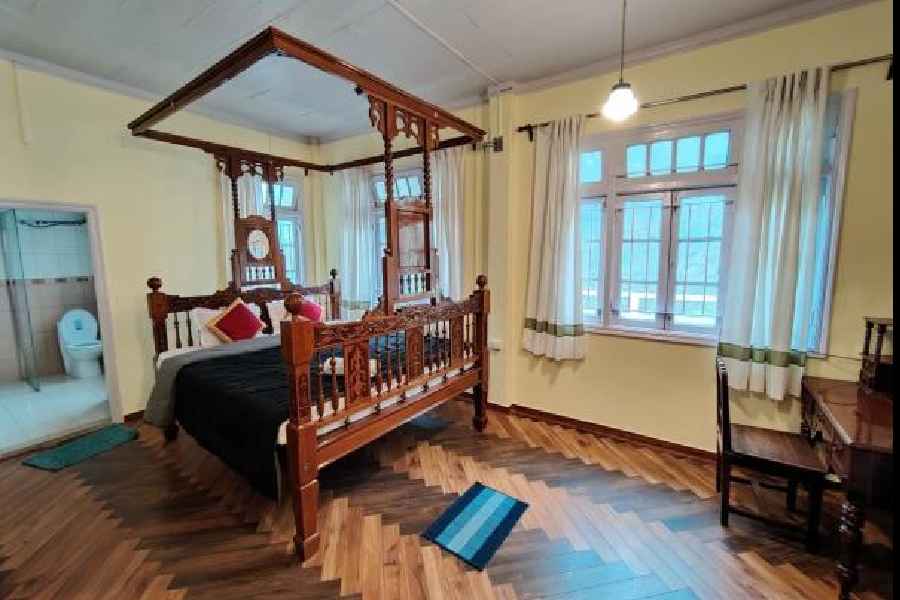 Room and bed with vintage vibe
A similar space is also on the ground floor of this building and that turns the wheel of time with its stock of books. With reads like Tom Brown's Schooldays, Selection from Wordsworth, hard-bound copies of Reader's Digest and Salman Rushdie's Midnight's Children, we were transported back to our childhood, visiting an old library. A garden in full bloom with a gazebo to park yourself for evening musings is also there.
The new wing, built much later, has a family duplex room and a deluxe room. The family accommodation is a room with a view where the attic-like room gives way to a spacious balcony that is also perfect for having breakfast.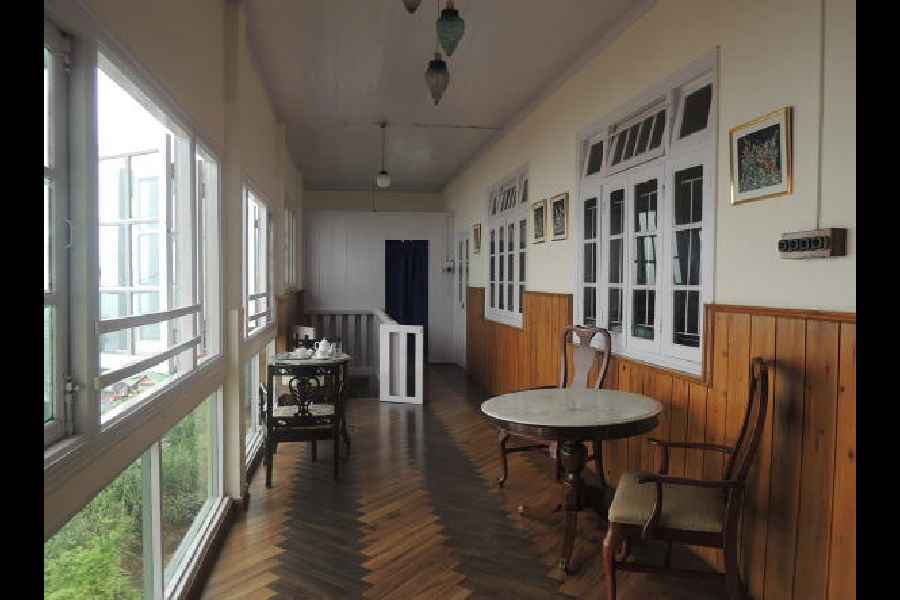 Balcony with large windows and wooden floor
Keeping everything together is a dedicated team. The kitchen team comprising locals make sure you get fresh and flavourful food on your plate. And while they are masters in making momo and pakoda, they are equally good at making a traditional Bengali meals like luchi torkari, fish and mutton preparations and more.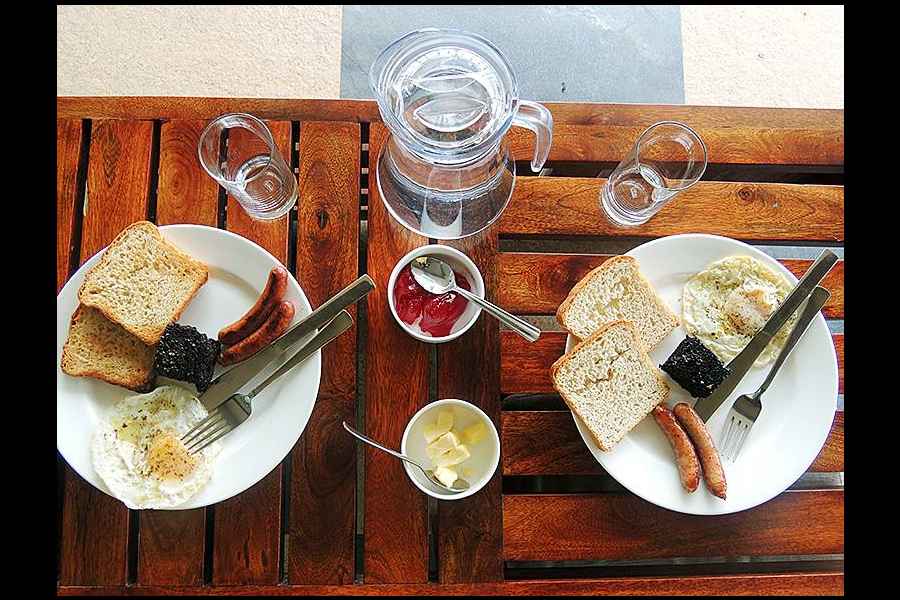 The breakfast spread
A perfect weekend getaway, with a 50-minute flight from Calcutta to Bagdogra and a two-hour ride to the magical hills, Albion Heritage House is quite easy on the pocket and big on the comfort factor. It also makes for a good stopover if you are planning to catch the toy train to Darjeeling as the Kurseong station is minutes away from the property.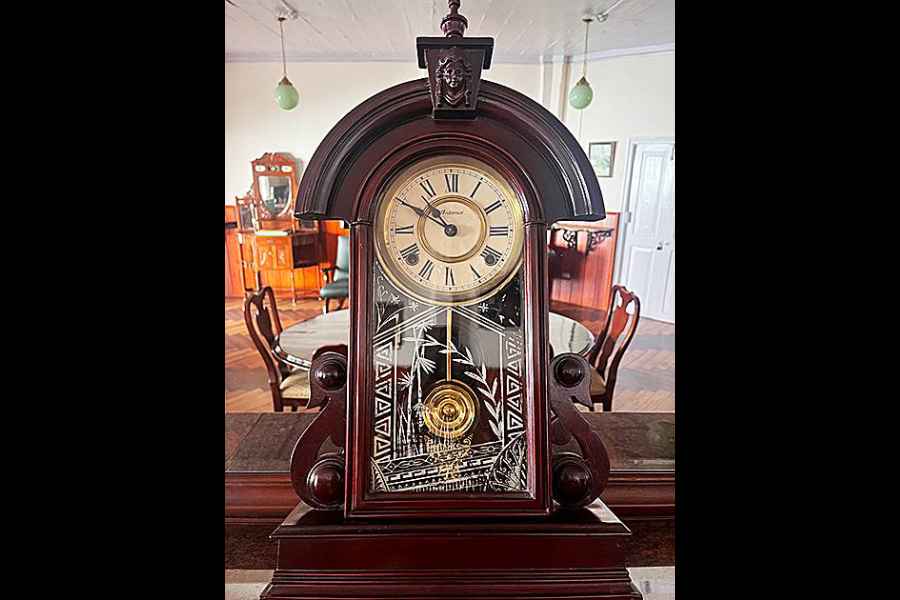 A vintage clock at the property