Taj Chia Kutir is rich in views and located right in the middle of the perma-cultural Makaibari Tea Estate, founded in 1859 in Kurseong, Darjeeling. "We are a resort that focusses on experiences," says Jitendra Lote, the general manager of the luxury getaway destination in Kurseong. We caught up with Lote about what makes the star hotel unique and his take on tourism and hospitality trends. 
My Kolkata: Many people are travelling after two years of staying home. What are they looking forward to most?
Jitendra Lote: Tourists are looking forward to new experiences. They've been home for so long and are yearning for new explorations. There is a lot to explore when it comes to Kurseong, and I'd like to say that Chia Kutir has brought Kurseong to the map. Darjeeling was always there, but now there's another place to visit in this region – Kurseong and Taj Chia Kutir in Kurseong. 
What are some of the things that make Taj Chia Kutir unique?
The location – it is conveniently connected to Bagdogra International Airport, which is an hour's drive away
The focus on experiences – right from the welcome tea to a farewell gift. The welcome tea is made exclusively for us by Makaibari and involves a ritual that takes around an hour to make. For guests who are outdoorsy, we have treks and trails that guests can take after breakfast and do the whole day. We have something called 'Picnic in the Pines' that a lot of our guests enjoy. Then there are tea plantation trails and visits to Makaibari tea factory… These are all experiences that bundle up and make a visit memorable.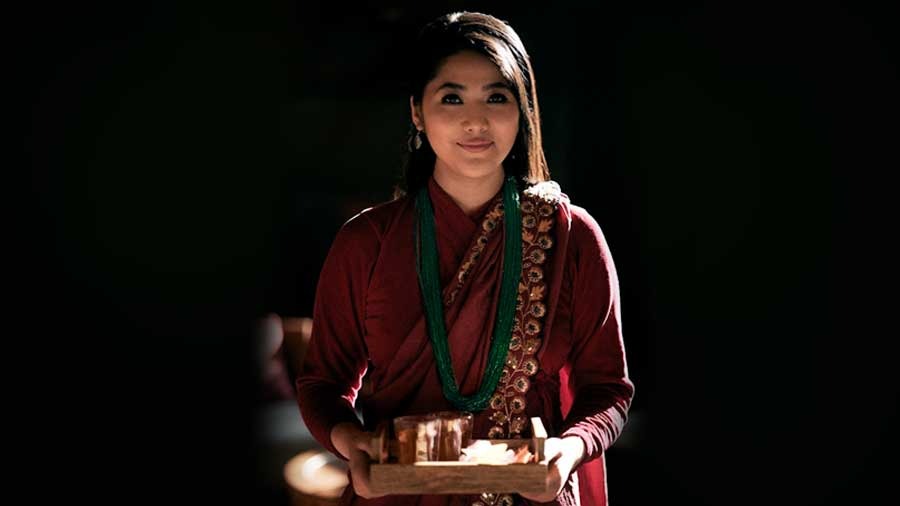 The welcome tea involves a ritual that takes around an hour to make
The variety of food we offer. We have Chia Verandah, our all-day dining, which serves international and local cuisine, and Sonargaon, our Bengali specialty restaurant (also present in Taj Bengal, Kolkata). We serve a Himalayan Thali for curated corporate experiences, and our buffet and a la carte includes local food. When I say local, I mean Himalayan food, which is from Sikkim, Assam, and from around the region.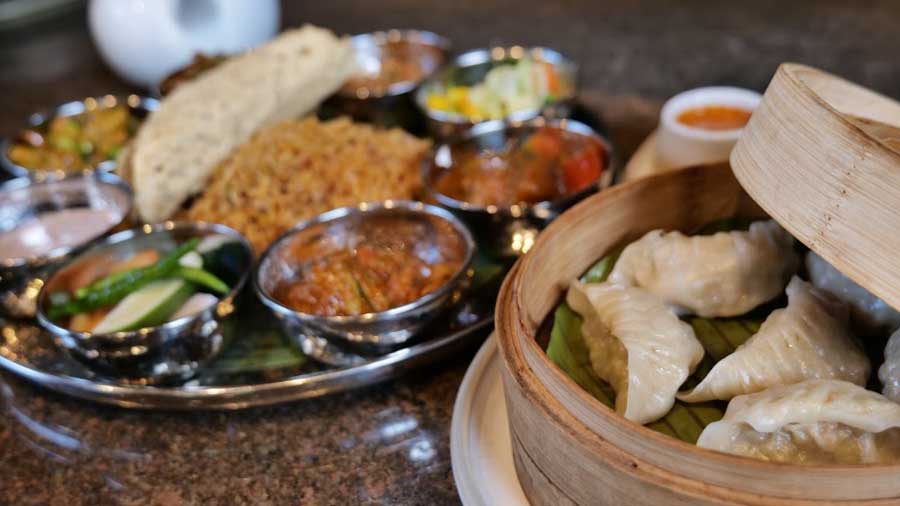 Taj Chia Kutir's Himalayan Thali
The combination of adventure and relaxation. Jiva Spa has packages that offer a combination of spa treatments and food.
Jiva Spa has just made its debut in Kolkata at Taj City Centre New Town. What can guests travelling from the city expect at the spa here?
There are specialised treatments that are signature to Taj Chia Kutir. After Covid, a lot of people are focusing on wellness. Our resort has a package called Innergise, which offers a combination of spa treatments and food, for a minimum of a three-night stay. The package has a morning ritual, spa treatment, nature walk, immunity diet chart and food prepared by the chef, and a meditation session by our yoga therapist. It is a complete and holistic experience.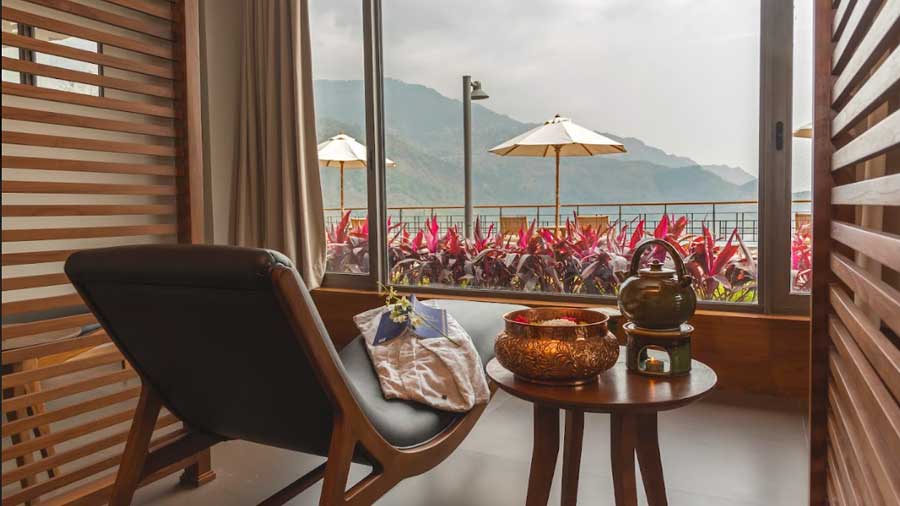 'Jiva is the signature spa brand of Taj. We have six treatment rooms and we offer Indian aromatherapy. Our Innergise Package is a combination of treatments and food, and we try to incorporate the local herbs and spices that grow in this region,' says Ranjana Sharma, spa manager, Taj Chia Kutir
Jitendra, you've been here since the hotel opened in September 2020. What are your short-term and long-term plans? 
As part of our short-term plans, we would like to add another F&B outlet, and more international cuisine as our guests are usually well-travelled. We are also working on a few more experiences. There are a lot of guests who are returning to the hotel, and we're thinking about how we can give them a different experience the next time. We have created unique dining experiences, certains spots the guests can choose to dine, such as the tree house, or just sitting in a place which is in the middle of nowhere, and reading a book. 
In the long run, we want to add some rooms, especially for families who travel and want to stay together. A couple of two-bedroom suites and villas will help us.
'We have created unique dining experiences, certains spots the guests can choose to dine, such as the tree house, or just sitting in a place which is in the middle of nowhere, and reading a book,' says Jitendra
What percentage of guests at Taj Chia Kutir Resort & Spa is from Kolkata?
Nearly 50 per cent of our guests are from Kolkata; we also get guests from Mumbai, Pune, Hyderabad, Delhi. The connectivity to Bagdogra airport is excellent. The reason why we get guests from all these destinations is because the hotel is just 35 km, or an hour's drive, away from the airport. This is less compared to other hill stations where one has to drive four-five hours just to reach the place. Here, one can take the morning flight and reach Taj Chia Kutir by lunchtime!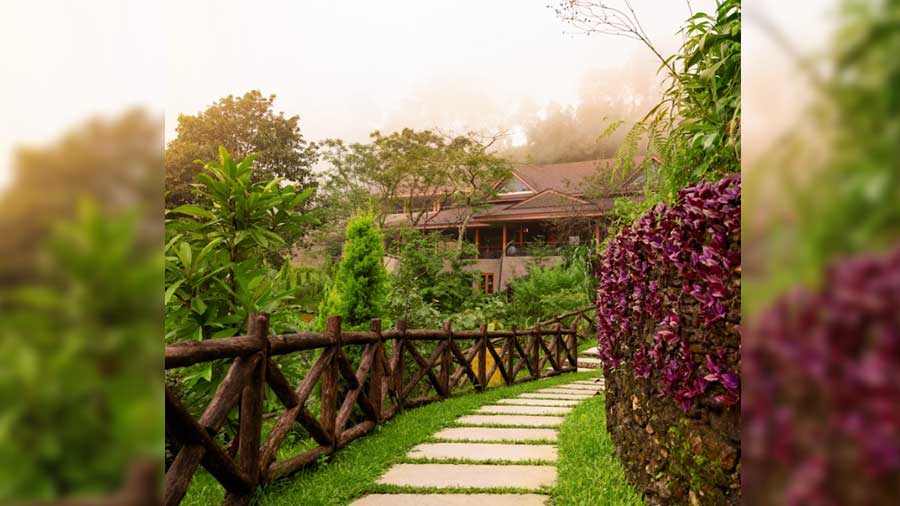 The resort organises nature walks for guests
Being located in the hills means having a greater role towards sustainability and being green…
Whatever we receive is packed in bulk and in recyclable packaging. We are working on eliminating all single-use plastic. Our garbage is segregated and waste food is turned into manure. Our laundry is not done here, it goes to Siliguri and comes back, so there is practically no chemical disposal. Makaibari is a pristine and unadulterated area and we'd like to keep it that way. 
A line you'd like to end with…
Chia Kutir is not a resort, it's a lifestyle experience that you should do at least once. We are not a hotel where you can come, check in and go. Here, experiences become memories.