When Cristiano Ronaldo joined Real Madrid from Manchester United in the summer of 2009 for a then world record fee of $96 million, the transfer was seen as an outlier and not as a trendsetter. Some 13 years later, Ronaldo's historic deal is joint-10th on the list of the most expensive transfers ever, suggesting that it did indeed set a trend of player power combined with agent fees sending transfer fees skyrocketing.
A more careful study of the biggest deals, however, provides a different turning point. That of Neymar's move from Barcelona to Paris Saint-Germain (PSG) in 2017, for an astronomical $263 million, almost a 174 per cent jump from Real's purchase of Ronaldo! While Neymar remains the most expensive buy in history, the ones that follow in positions two to seven on the all-time list – Kylian Mbappe, Philippe Coutinho, Joao Felix, Antoine Griezmann, Jack Grealish and Romelu Lukaku – have all switched clubs after the Brazilian exchanged Catalonia for the French capital.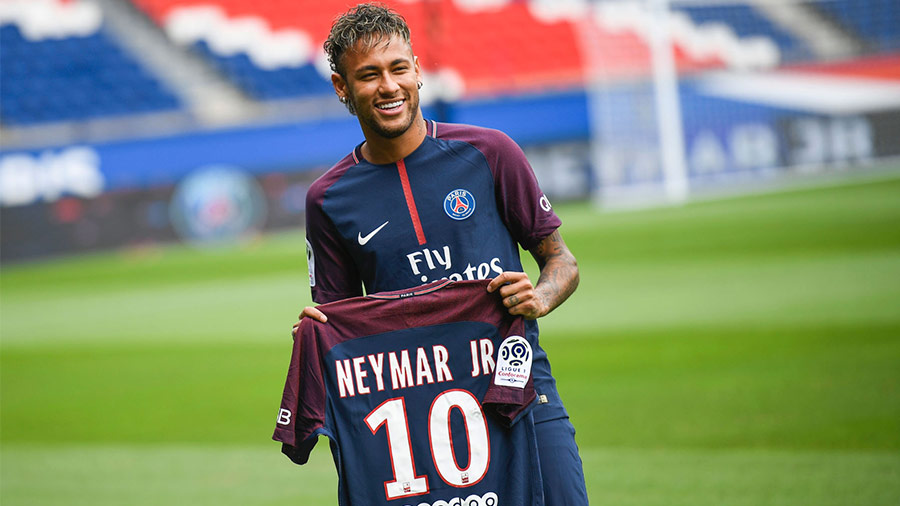 Neymar's move from Barcelona to PSG in the summer of 2017 proved to be a gamechanger for the transfer market
PSG
The Neymar transfer shifted the goalposts of footballing deals, to the extent where mega-rich clubs had no rulebook to play by. As long as the player was on board, any fee at any time seemed possible and payable. The implementation of Financial Fair Play (FFP) regulations by UEFA, with the primary intention of making clubs spend only what they earned, could not stop the likes of PSG, Manchester City, Barcelona, among others, from splash-the-cash, with even Covid-19 proving to be just a temporary blip in the shopping spree.
Reckless spending apart, another trend that has emerged is free transfers. In 2021 alone, free agents such as Lionel Messi, Sergio Ramos and Gianluigi Donnarumma made headline moves (all to PSG, incidentally), underlining how players and clubs are willing to let bumper contracts run down, thus eliminating the chances of receiving any transfer money once a player is sold.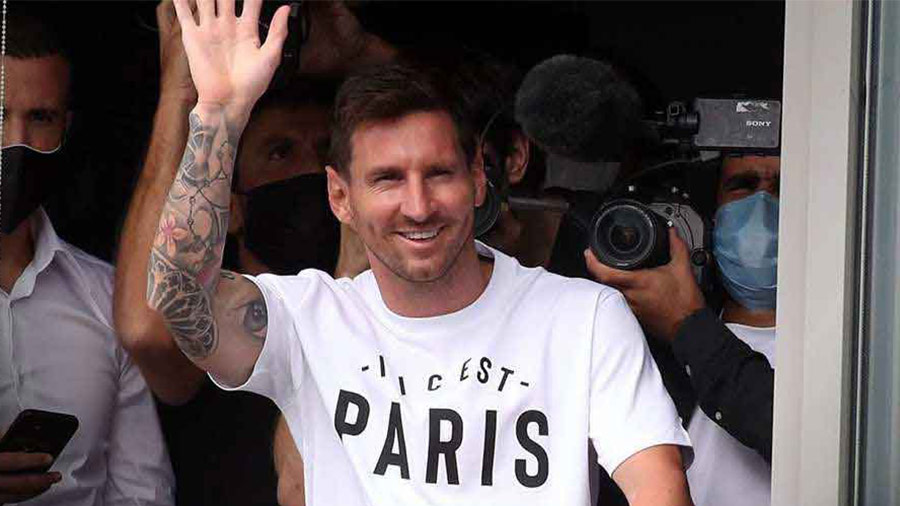 In a heartbreaking ending to his Barcelona career, Lionel Messi left the Camp Nou for the Parc des Princes last summer
PSG
All this has led to a transfer market in the summer of 2022 where two major transformations have happened. First, if you happen to be a player in your early to mid-20s, you can now command higher prices than ever before, especially from the elite of European football. Second, if you are in your 30s and in the last year of your contract, legacy and reputation take a back seat, making renewal by clubs a rarity. Assuming you still retain your status as among the best in the market, you can then put your foot down and walk away for free while pocketing higher wages from your new bosses than you would have got had the latter been required to pay a transfer sum.
With these developments in mind, a die-hard football fan in Kolkata assesses the biggest and most important transfers that have already been completed in the latest window while also analysing the likelihood and impact of the ones that are expected to follow.
DONE DEALS
Erling Haaland to Manchester City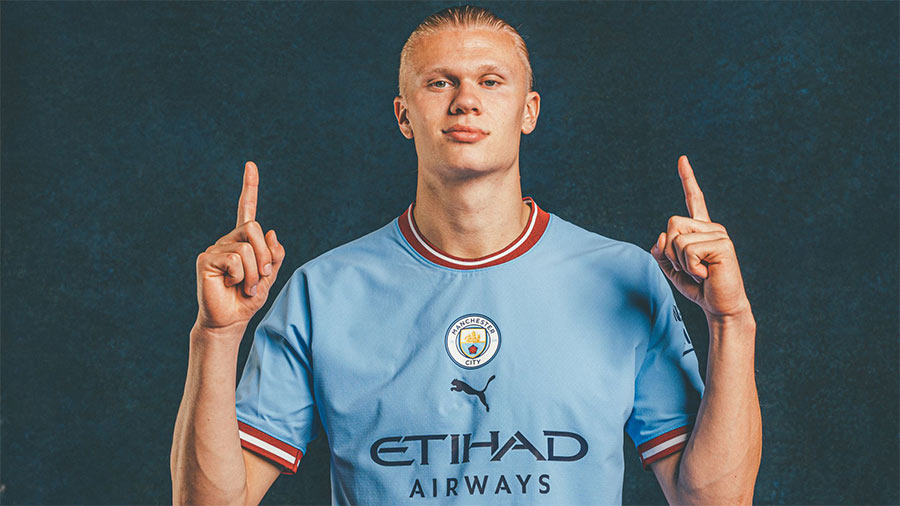 Erling Haaland will follow in the footsteps of his father Alfie Haaland in wearing the colours of Manchester City
Manchester City
Transfer rating: 9/10
Getting the services of the world's top young striker for a fee of $62.6 million, roughly a third of what he is estimated to be worth on the market, has been a fantastic bargain for Manchester City. And with Haaland, still only 21, getting an entire summer to settle into his new environment, we have one of the most ambitious transfers in recent years executed in the most seamless manner possible. On the pitch, Haaland's direct style of play will require adaptation with Pep Guardiola's intense and intricate modus operandi, but both player and manager have shown flexibility in recent seasons at Borussia Dortmund and City, which suggests that this dream deal may not be too good to be true after all.
Aurelien Tchouameni to Real Madrid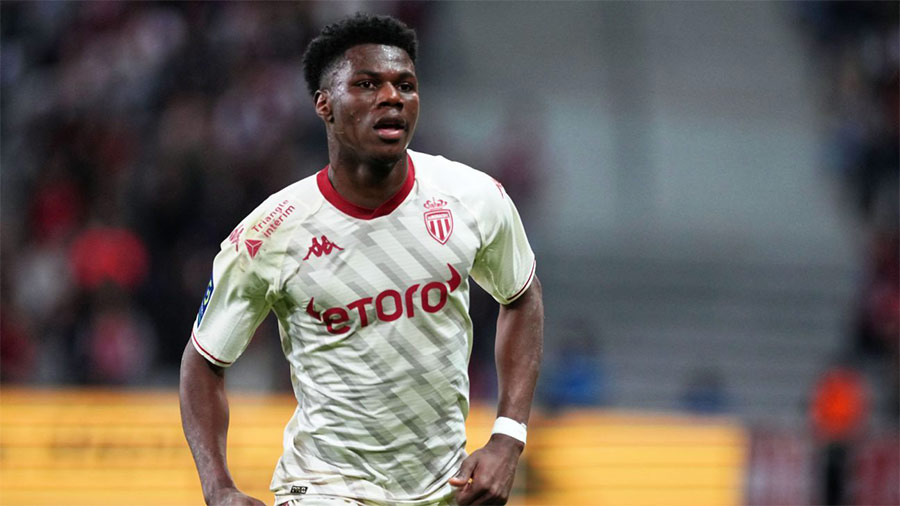 Aurelien Tchouameni is expected to be a part of Real Madrid's next generation of midfield maestros alongside Eduardo Camavinga
UEFA
Transfer rating: 8/10
At 22, Tchouameni is the fourth most expensive player in the history of Real Madrid, behind Eden Hazard, Gareth Bale and Cristiano Ronaldo. But unlike the Galacticos ahead of him, Tchouameni is not a glitzy attacker; instead, he is a dynamic and versatile midfielder who can be an ideal replacement for midfield veteran Casemiro in the long run. Capable of playing as a number 6 and a number 8, the prospect of the ex-Monaco man linking up with compatriot Eduardo Camavinga and Uruguayan Federico Valverde to anchor Madrid's midfield over the next decade is a tantalising one.
Antonio Rudiger to Real Madrid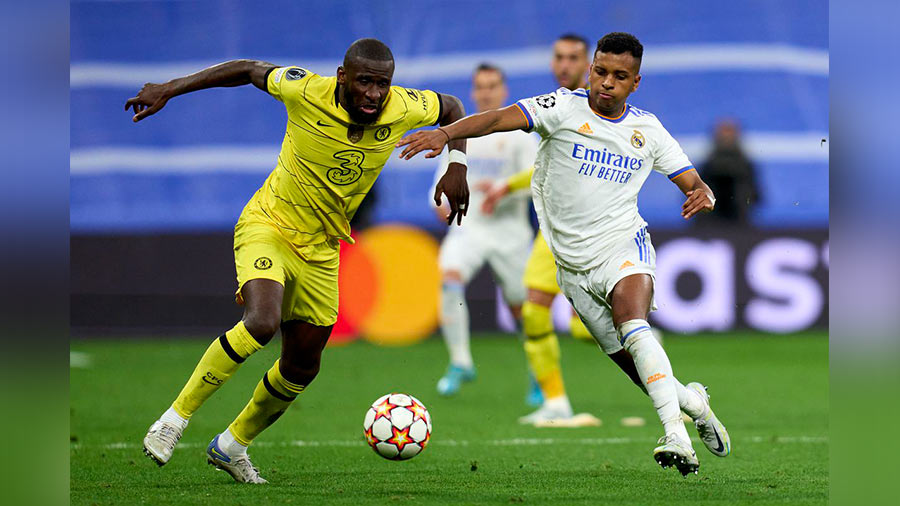 Antonio Rudiger (left) impressed against Real in last season's Champions League and will now get to play for the European champions
UEFA
Transfer rating: 7.5/10
One of the most underrated centre-backs in the world, Rudiger is joining Real Madrid on a free transfer at a point in his career when he seems set to take his game to the next level. During his time at Chelsea, the 29-year-old German demonstrated his resilience, power and consistency in the most physical league in the world. At Real, he will be expected to add more composure and passing precision to his game, skills he can absorb from his most likely defensive partner in David Alaba next season.
Sadio Mane to Bayern Munich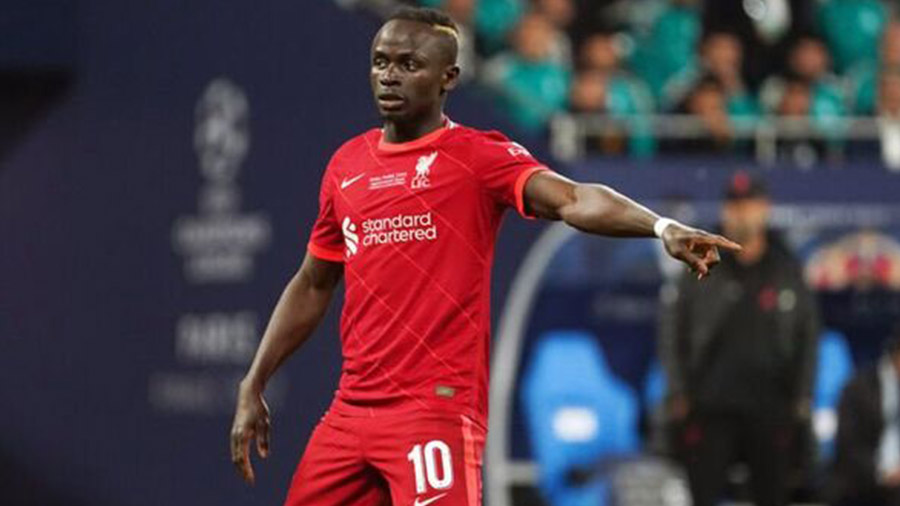 Sadio Mane should be an effective replacement for Lewandowski at Bayern Munich
UEFA
Transfer rating: 8/10
With Liverpool having rejected two offers from Bayern for their star Senegalese forward, it took a third proposal from the Germans to land their man, as Mane moved to the Allianz Arena for an estimated $33.5 million plus bonuses. With Robert Lewandowski's departure a mere formality, Julian Nagelsmann is in desperate need of a world-class forward who will guarantee goals for the next few years, a need that Mane fits to the tee. Moreover, Mane brings tireless pressing and a versatility along the front line that Bayern's well-defined attack has not enjoyed for a while.
Darwin Nunez to Liverpool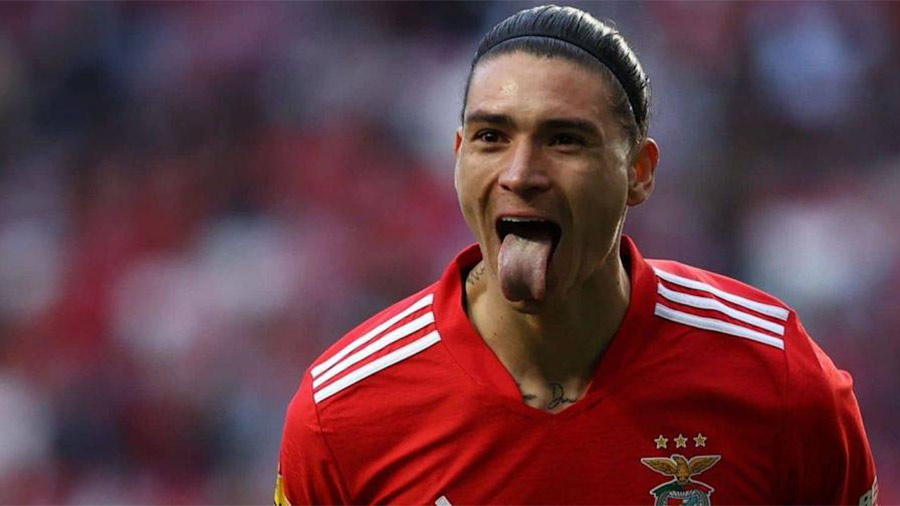 A fearsome presence inside the penalty box, Darwin Nunez promises plenty of goals for Liverpool
UEFA
Transfer rating: 7/10
The last time Liverpool dipped into the market and fetched an out-and-out Uruguayan striker was in the winter of 2011, when a certain Luis Suarez took Anfield by storm. If Nunez can provide even half of what Suarez did for the Reds over a whirlwind period of three-and-a-half years, Jurgen Klopp and his team can look back at this $78.5 million signing with satisfaction. At 22, Nunez is just about to enter his prime having netted a career-best tally of 34 goals in 41 games last season for Benfica. While English football will be a different beast altogether to the Portuguese top flight, expect Nunez to hit the ground running and take his place of pride alongside Mohamed Salah and Luis Diaz in Liverpool's new-look frontline.
DEALS TO BE DONE
Robert Lewandowski to Barcelona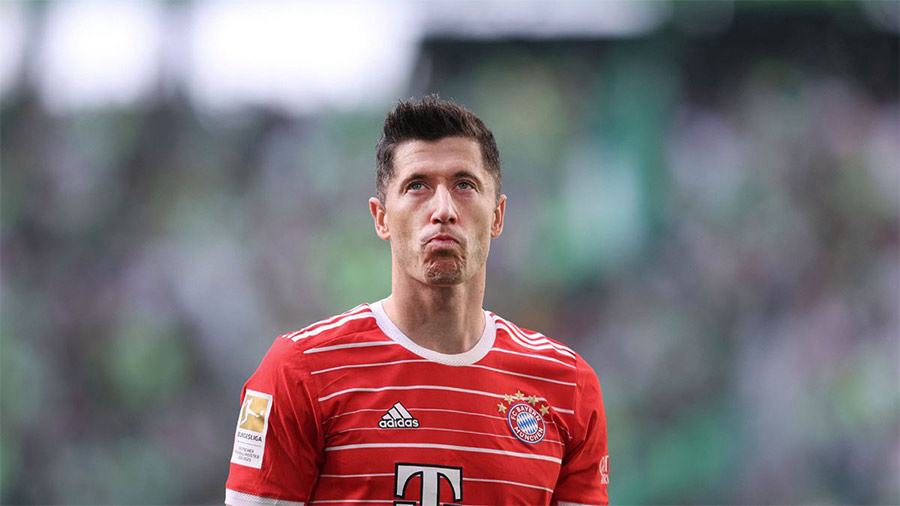 Robert Lewandowski, who has tormented Barcelona in the past, could soon be looking to triumph with them
Bayern Munich
Rumour rating: 9/10
After almost a decade of non-stop goals and trophies at Bayern Munich, Lewandowski has called time on his spell in the Bavarian capital. Even though he will be 34 in August, the Polish sharpshooter is still the most prolific goalscorer on the planet, netting a half century of goals in 46 games for Bayern last campaign. With Barcelona undergoing a transition under Xavi Hernandez, a chance to extend his legend at another European powerhouse is just what Lewandowski is looking for. It remains unclear how exactly he will fit into the Catalan's plans, given they also have Pierre-Emerick Aubameyang up front. Should a move to the Camp Nou fall through at the last moment – given Barcelona's uncertain financial health – the rumour mill suggests that Lewandowski could well be on his way to Manchester United or PSG.
Paul Pogba to Juventus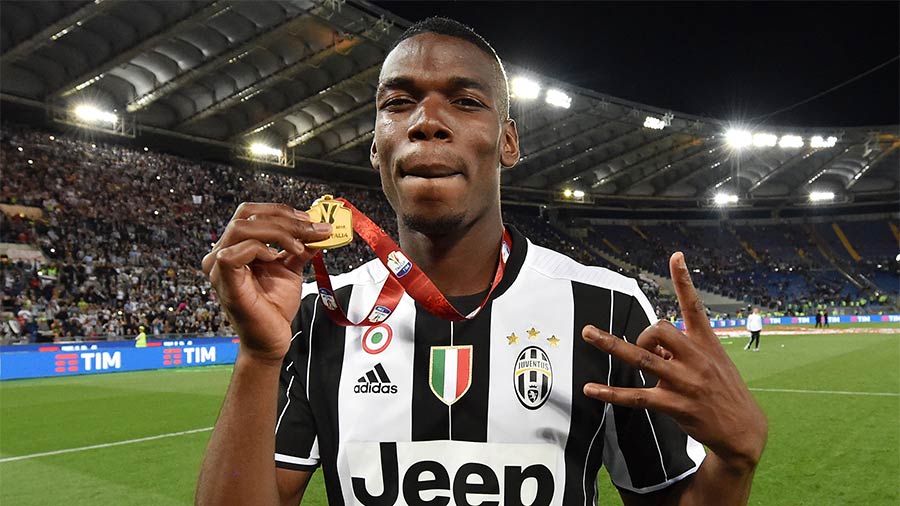 A return to his spiritual home of Turin may just be what Paul Pogba needs right now
UEFA
Rumour rating: 9/10
For the second time in a decade, Pogba is billed to leave Manchester United on a free transfer to join the Turin giants, a club where he played the best football of his life between 2012 and 2016. While the Juventus that Pogba may join in 2022 is nothing like the world-beating squad from the mid 2010s, it will still be a club where the Frenchman enjoys more clarity and less pressure than at Old Trafford, where he never ever performed at his full potential.
Frenkie de Jong to Manchester United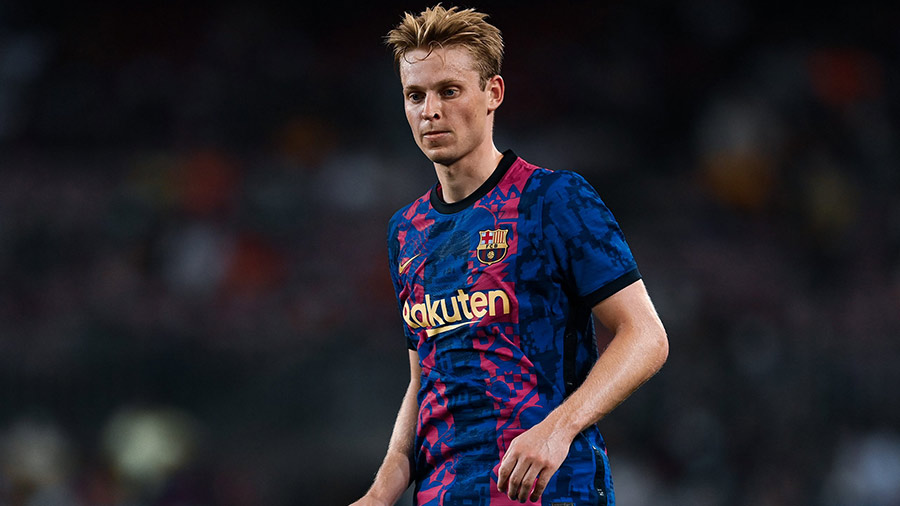 Manchester United will need to revamp their midfield entirely should they want to optimise the talents of Frenkie de Jong
UEFA
Rumour rating: 8/10
The most protracted courtship of the summer so far involves Manchester United trying their level best to reunite Barcelona's de Jong with Erik ten Hag, United's new manager who had got the best out of the midfielder back in their Ajax days. De Jong clearly loves Barcelona, but with a starting role not assured under Xavi, a move to Old Trafford, where he should walk into the XI on most days, will be tempting. As for United, signing the 25-year-old would mean revamping their style of play in midfield, something one assumes ten Hag would be keen on doing anyway.
Paulo Dybala to Inter Milan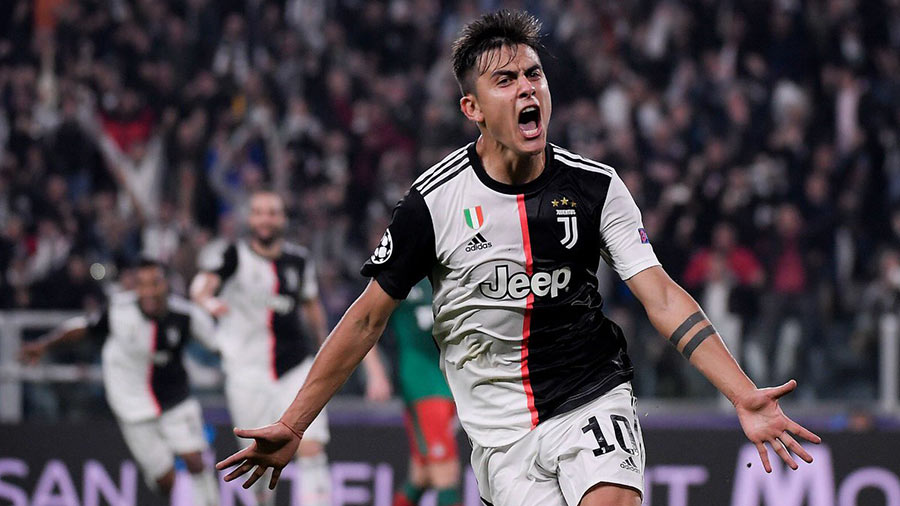 Paulo Dybala's tenure at Juventus never hit the heights expected from the Argentine
UEFA
Rumour rating: 7/10
A teary farewell at Juventus will not be enough to erase the hurt of the Old Lady should Dybala proceed to turn up in the blue-and-black of Inter next season. For Inter, going after Dybala is a gamble as the move, even though a free transfer, is certain to force Simone Inzaghi to change the way his team shapes up going forward. With Lautaro Martinez and Edin Dzeko leading the line at Inter, there is no guarantee that Dybala even gets into the starting lineup.
Jules Kounde to Chelsea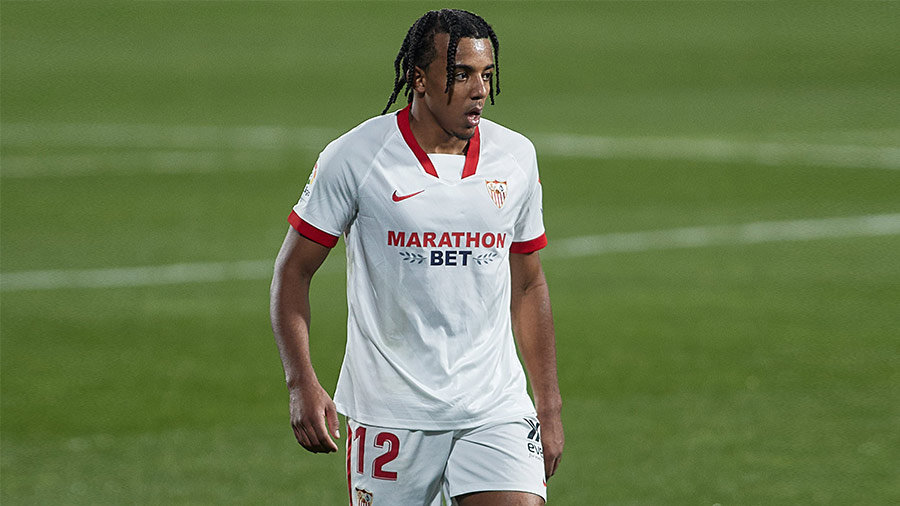 With top centre-backs at a premium, Chelsea may have to pay through the nose to make Jules Kounde a Blue
UEFA
Rumour rating: 6.5/10
Another impressive season with Sevilla in Spain has raised Kounde's stock to an all-time high, with the 23-year-old French defender firmly on Chelsea's radar. Sevilla, however, will be no pushover in negotiations and are demanding upwards of $65 million for their prized asset. Considering that both Rudiger and Cesar Azpilicueta are moving on from Stamford Bridge this summer, Chelsea have every incentive to lure Kounde in as the first marquee signing of the post-Abramovich era. But just how far are they willing to go to make it happen?