The fountain pen of Karishma Siddique Roy is bringing to life with a lyrical ease Pradosh Chandra Mitter aka Feluda and other characters from Satyajit Ray's iconic detective series. 
Like countless Bengalis, the self-taught Kolkata-based artist has a graphic memory of scenes and dialogues from the two movies Ray made on his private detective, Sonar Kella and Joy Baba Felunath. 
"My Feluda series is a labour of love, a deep-rooted love, affection, and gratitude — a 'thank you' letter to Mr Ray and Feluda," she says.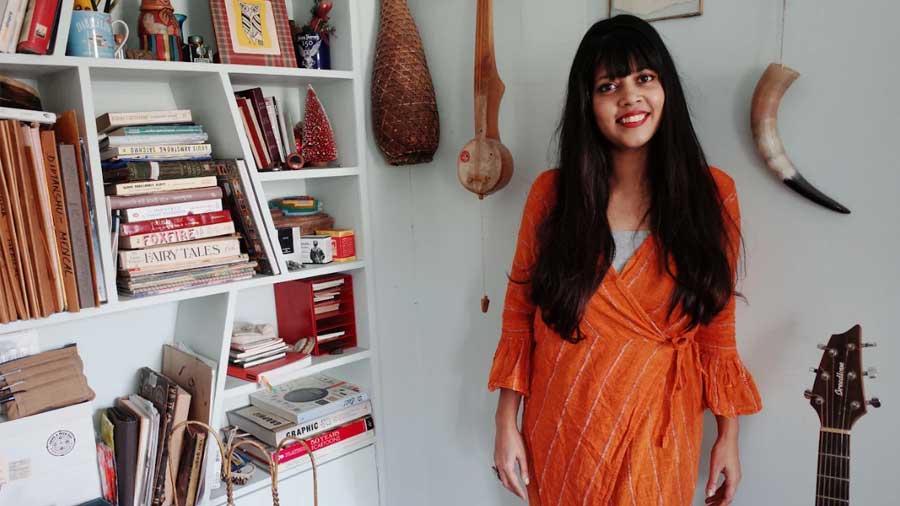 Karishma Siddique Roy says her Feluda series is a 'thank you' letter to Satyajit Ray
My Kolkata
Karishma has donned many hats, including that of an RJ, owner of sustainable clothing label and manager of bands. Now, her art has taken centre stage. She has a social media page where she shares her artwork regularly. 
"I have been sketching faces since I was two and I have always found them fascinating," she says.
She says she can't help but observe how even today Ray and Feluda have the power to bring a community closer, irrespective of personal opinions on other aspects of life. 
"I first drew Maganlal Meghraj [Utpal Dutt] and shared it on the fountain pen community and my art page, and instantly people were responding with dialogues, scenes from the film," she remembers.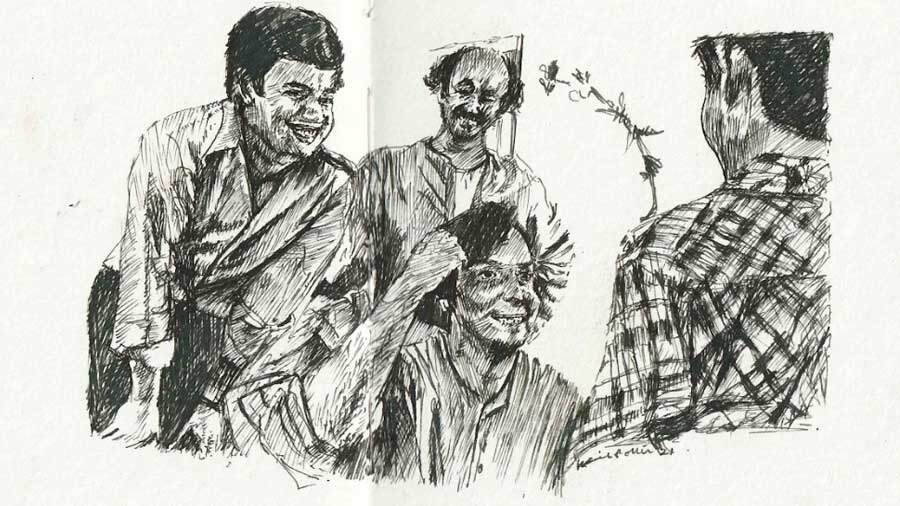 A scene from 'Joy Baba Felunath.' Karishma used fountain pen on homemade paper for the series
Karishma Siddque Roy
Often, after completing a scene from Feluda, Karishma goes back to watching the film to reminisce for the umpteenth time. 
As is creativity's wont, her inspiration came from aching. Last year, Karishma sank into depression as she lost her father-in-law to the coronavirus. She found refuge in her childhood friend — art. 
Around the same time she also re-found her love for the Feluda stories, and immersed herself into the scenes offering a cushion of familiarity. "It was a form of escape, little moments of joy for me from the dark thoughts, negativity, and sadness, just going back to the story."
She is an ardent lover of everything swadesi — courtesy growing up hearing stories of her freedom fighter maternal grandfather, she says — has a special bond with Sulekha ink and handmade paper, and has developed a love affair with fountain pens.
"With graphite or charcoal you can erase your mistake, but with fountain pens what you put on paper is it. There is no scope for error," she says.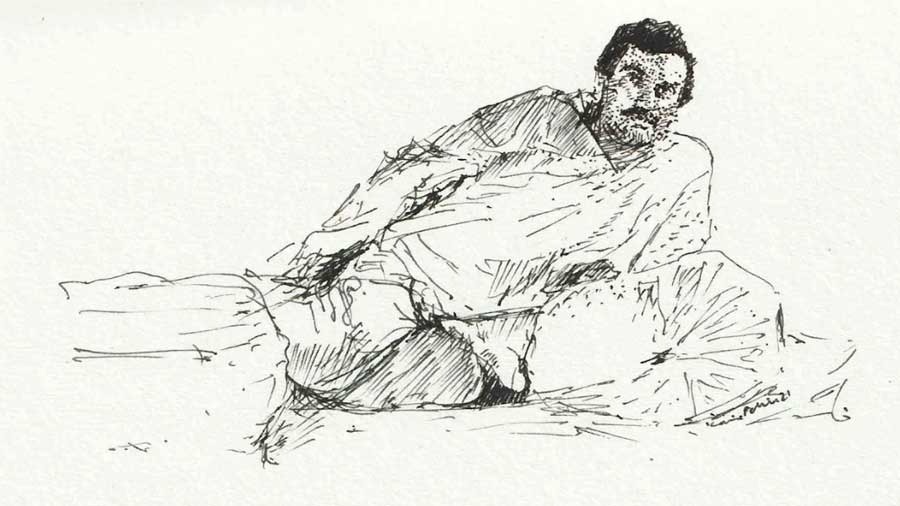 Karishma first drew Maganlal Meghraj — the inimitable Utpal Dutt — and it became an instant hit with the fountain pen community
Karishma Siddique Roy
Her Feluda series is on handmade paper using a variety of fountain pens, a collection primarily nurtured by her husband, the mandolin player Diptanshu Roy. 
Karishma says she embraces the 'beautiful mistakes' that happen while sketching, and believes that art has the power to heal.
"I am thankful to Feluda and Mr. Ray for bringing happiness into our lives and pulling us out from our darker states," she says. "The Feluda series is also homage to my late father-in-law, with whom I had endless adda sessions on favourite looks, literary characters, authors, and of course, Mr. Ray. The series helped me overcome my personal grief." 
She has recently collaborated with Sulekha ink for the Swadhin range of fountain inks with a sketch of freedom fighter Khudiram Bose. "Sulekha kali is not just a brand, it is an ideology, and that is something which really appeals to me," Karishma says. 
For the Feluda series, too, she chose the Sulekha ink for the "old-school feeling".