"I don't think it's just about merit. I know a lot of people with the same credentials as mine who haven't been as lucky. I've just managed to be at the right place and the right time." This is how Rohit K. Dasgupta chooses to explain his success, both as an academic and as a politician in the UK.
A senior lecturer in cultural studies at the University of Glasgow, Rohit, 34, has been involved with British academia for more than a decade, having previously worked as a senior lecturer at Loughborough University for four years. To most Londoners, however, especially those staying in the borough of Newham, Rohit is better known as a Labour and Cooperative Party councillor, who was first elected in 2018 and then re-elected earlier this year. A Labour Party Parliamentary candidate for East Hampshire in 2017 and a Labour Party Member of European Parliament (MEP) candidate for South East England in 2019, Rohit also served as Commissioner for Social Integration and Equalities between 2019 and 2022.
My Kolkata caught up with Rohit to get an insider's view of British academia, learn about navigating an "opaque political system" in the UK, compare and contrast London and Kolkata, understand why Labour "best reflects" the interests of the Indian diaspora and more.
Edited excerpts from a Zoom conversation connecting a torrid summer afternoon in Kolkata and a far more pleasurable summer morning in London follow.
'Kolkata is where I cut my political and academic teeth'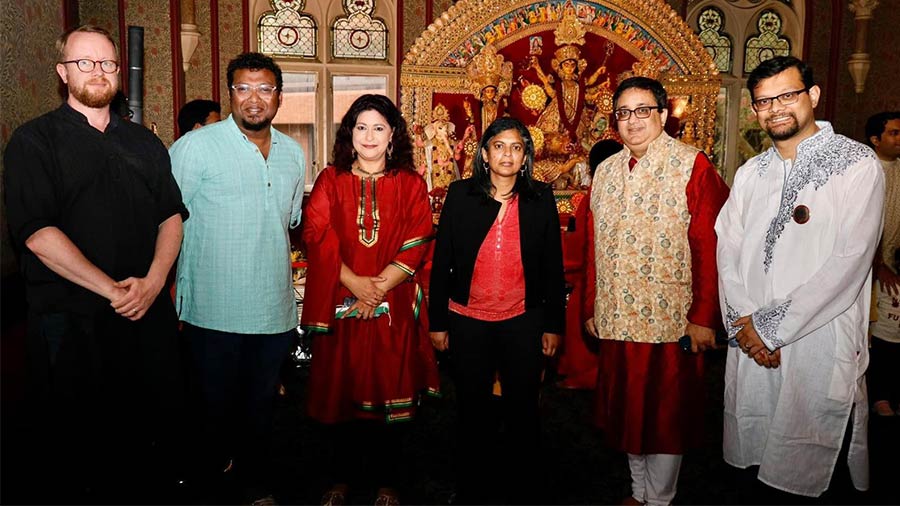 Rohit with British MP Rupa Huq (fourth from left) at a Durga Puja in Ealing, London
Rohit K. Dasgupta
My Kolkata: Tell us about your formative years. Were you born and brought up in Kolkata and when did you leave the city?
Rohit K. Dasgupta: Yes, I was born and brought up in Kolkata. I was born in Bhowanipore and spent the first 10 years of my life growing up on Harish Mukherjee Road, before moving to Paddapukur. I went to school at St. James', followed by three years at Jadavpur University. I moved to the UK when I was 21.
What does Kolkata mean to you and how often do you get to come back? 
Kolkata is still my second home. It's the city of my origin, the place where I cut my political and academic teeth. Kolkata has also been the field for a lot of my research over the last few years. 
I go to Kolkata quite frequently, at least twice every year, although that has been impacted by the pandemic. 
Oxford Bookstore to Arsalan to Prinsep Ghat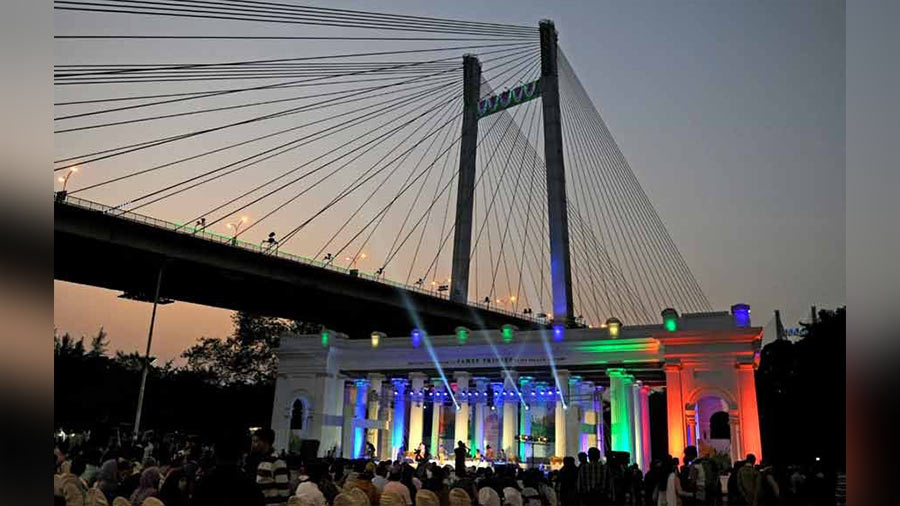 Whenever in Kolkata, Rohit loves to take a walk around Prinsep Ghat
TT archives
What are your favourite things to do/places to visit/eat-out when you are in Kolkata?
Whenever I'm back, I definitely make it a point to go to Jadavpur University. I also drop by at Oxford Bookstore on Park Street. In terms of restaurants, I like going to Arsalan and Zeeshan and I love walking around Prinsep Ghat. I also try to catch up on as many films as I can when I'm in Kolkata.
'After Kolkata, London felt the right place to live in'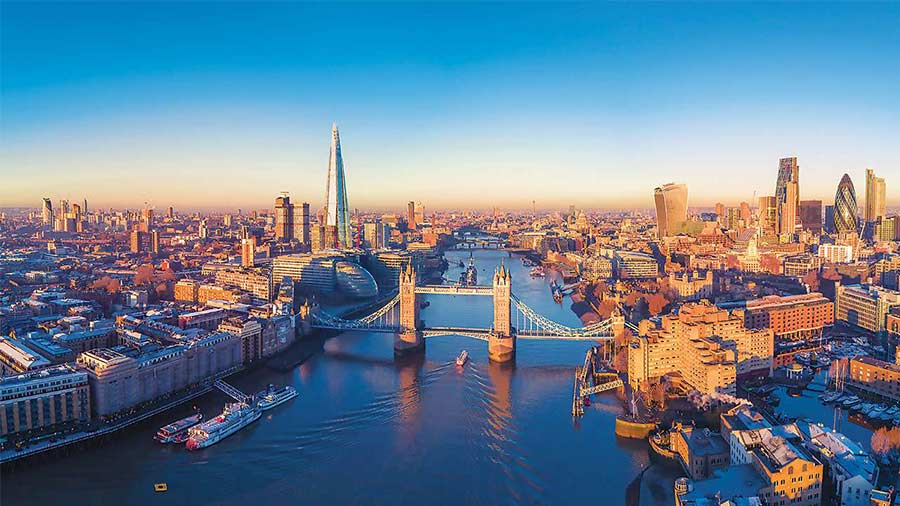 London and Kolkata both have a Left, liberal political tradition, feels Rohit
TT archives
London and Kolkata have been compared and contrasted for generations. What do you find to be the biggest similarities and the biggest differences between the two cities?
There is a sense of multiculturalism in London, which you also see in Kolkata. After Kolkata, London felt the right place to live in. There's a big Bengali community in London, and even though I've not been to Kolkata for Durga Puja in the past 15 years or so, I don't feel I've missed out, since there are so many Pujas that happen in London. Moreover, Kolkata has a legacy of being a Left, liberal city in terms of its politics. And you see that in London, too, which has been a Labour city for a while.
'Jadavpur University will always remain a bastion of liberalism and freedom'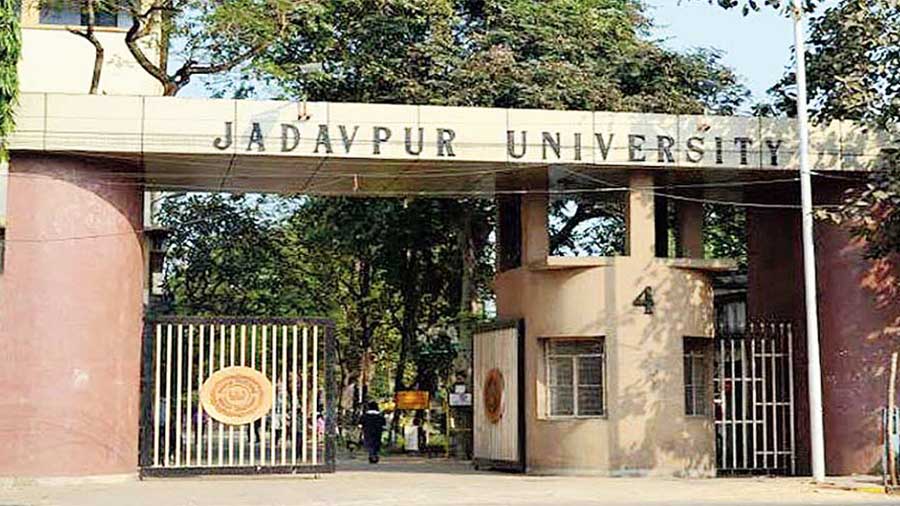 Jadavpur University is where Rohit discovered his politics
TT archives
You completed your BA in Comparative Literature from Jadavpur University. What was that experience like? How did your time at Jadavpur impact your career and personality?
I loved every minute of being at Jadavpur. I stood for student elections and cut my political teeth there. The teachers I had over there were so good, and learning about Greek classics, Indian classics, modern literature and culture studies has been really important for me. I've carried those learnings with me throughout my academic career. Many of the people I met at Jadavpur are still some of my closest friends. I also collaborate with many of them at an academic level. For me, Jadavpur University will always remain a bastion of liberalism and freedom, the place that gave so many of us a voice, which we may not have found somewhere else.
'I wanted to apply for a PhD in the US, then life happened'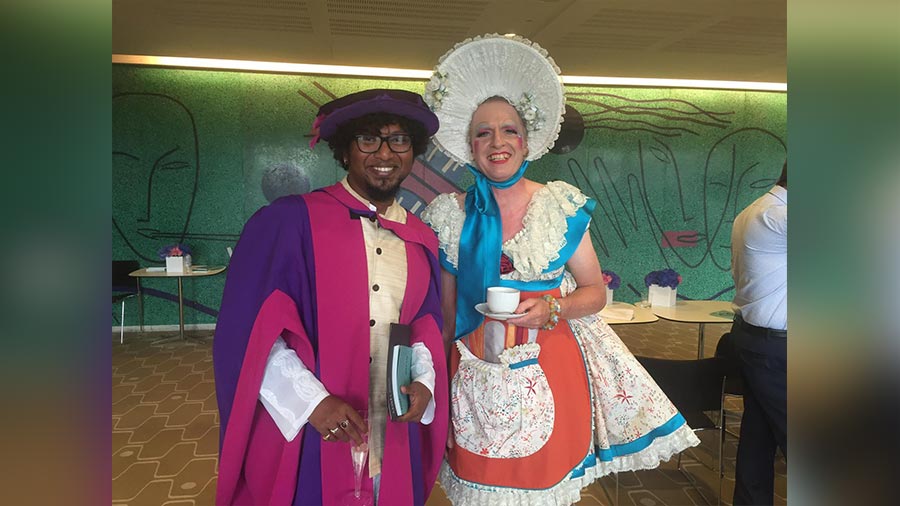 Rohit with English artist Grayson Perry on his PhD graduation day
Rohit K. Dasgupta
After completing your BA, you went on to do your MA in English from the University of Westminster and then your PhD in Philosophy from the University of Arts, London. What made you choose the UK for your further education?
I was really interested in cultural studies and Westminster, being in central London, was a great place to do that. My original plan was to stay in London for one year, complete my master's and apply for PhD programmes in the US. But then, as they say, life happened. After completing my master's, I didn't apply for my PhD right away because I wasn't yet sure what I wanted to do. I started working as a disability support worker at a couple of universities. Gradually, I really liked the idea of staying on in the UK. I came across advertisements for a couple of studentships and applied for them. Once again, I was fortunate to have my application accepted and went on to complete my PhD at the University of Arts. It took me a year longer than initially expected, since I got the role of a lecturer on global media for the master's programme at Southampton University while completing my PhD.
'The idea is to find opportunities within the creative industries for India and the UK to collaborate'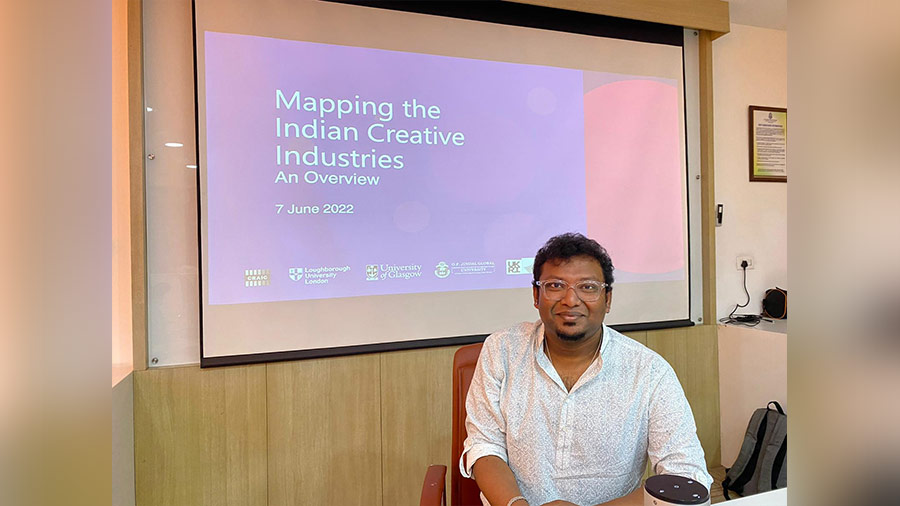 Rohit does a lot of research work with the South Asian diaspora in the UK
Rohit K. Dasgupta
You have been a lecturer at various UK universities in your academic capacity as an ethnographer. Within the broad umbrella of ethnography, what are your chief areas of interest?
Most of my interests are connected to culture studies. I'm an ethnographer and I've done a lot of field work in Kolkata and Delhi. Recently, I've also started doing a lot of work with the South Asian diaspora in the UK. I'm currently working on two research projects. One is on mapping the creative industries in India, which is a UK Research Council funded project. I'm working on it with partners at OP Jindal Global University, Shiv Nadar University and the British Council. The idea is to find opportunities within the creative industries for India and the UK to collaborate. We're hoping to create some policy-level change through this, which makes it an interesting and important project. I've just completed another project, which was funded by the British Academy, and looked at South Asian queer migration to the UK through oral histories as well as cultural output. I'm just about to start a project with a colleague in Birmingham on decolonising South Asian Muslim fashion in Glasgow, which is funded by the Royal Society of Edinburgh. Through this, we're trying to explore the role of dress in negotiating with issues of faith, class and hybrid identities.
'With the values that Labour has… it made absolute sense for me to join the party'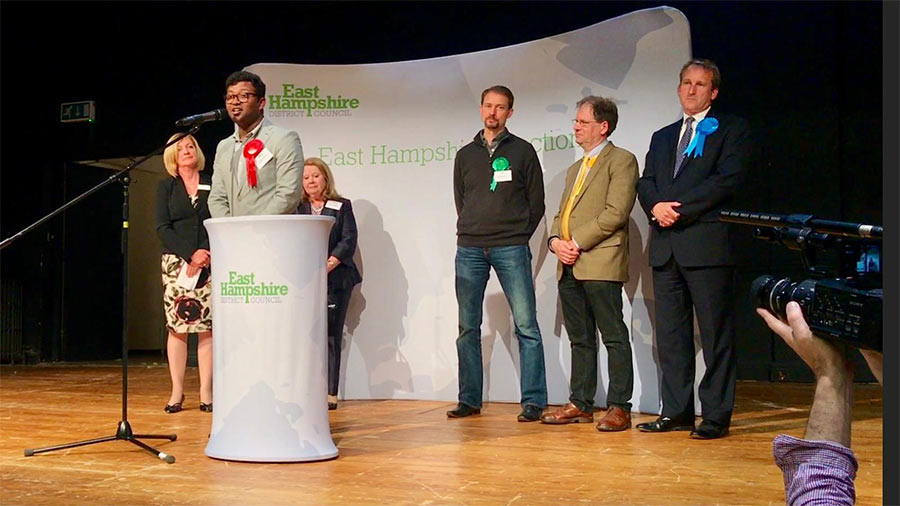 Rohit takes to the stage after the UK general election results in 2017
Rohit K. Dasgupta
You have been a member of the UK's Labour Party for more than a decade. What made you join the Labour Party initially?
I joined the Labour Party in 2010, the year Gordon Brown lost the election. With the values that Labour has in terms of class politics and identity politics, it made absolute sense for me to join the party. The time I joined was also an era of change, of moving away from the Blair-Brown politics to something very different, which was signified very well by the leadership of Ed Miliband. I've always felt that change doesn't just come from the Parliament, but also through the grassroots. At the same time, I felt that getting into organised politics and getting a sense of the structures was a good thing. 
'For me, as councillor, it's always been about how we get people together'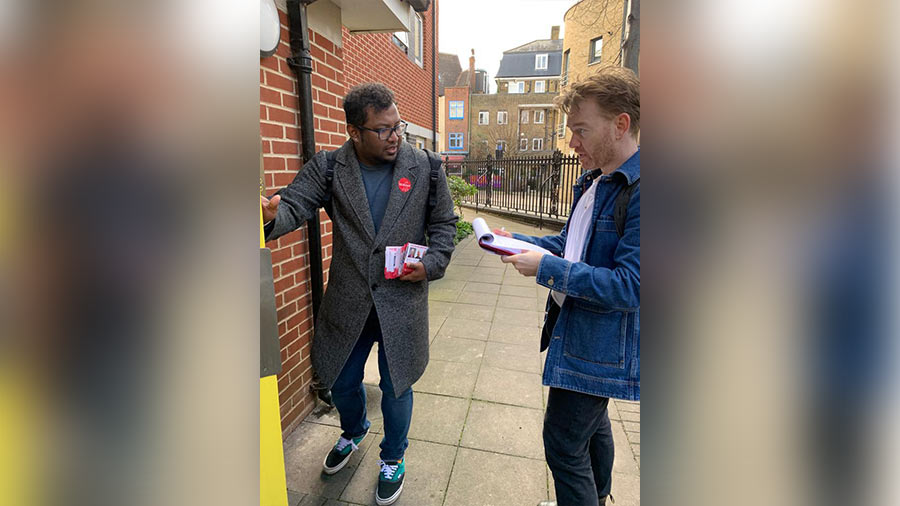 Rohit during canvassing in Newham
Rohit K. Dasgupta
You are the councillor of the Canning Town South ward in the London borough of Newham. What exactly are your roles and responsibilities as councillor? What sort of a demographic do you have in Newham?
Newham is an East London borough. London has 32 boroughs and we're one of them. We're one of the most diverse boroughs in London, as 70 per cent of our residents are non-white. We have people from different communities — African, Caribbean, East European, Indian, Bangladeshi, Pakistani and so on. Apart from the diversity, Newham has also been an area for big investments because of government policy. We were one of the host boroughs for the 2012 Olympic Games. The office of the mayor of London, Sadiq Khan, has recently moved to the borough as well. We have a number of exhibition centres in Newham, including ExCel London. 
One of the things I've learnt as a councillor is that with a Conservative government at the Centre, local authorities are the first line of defence for people to stave off the cuts that are being imposed on our community by the Tory government. I almost wasn't going to stand in 2022 because of personal reasons. But due to local conditions, I was persuaded into standing again and I'm glad I did.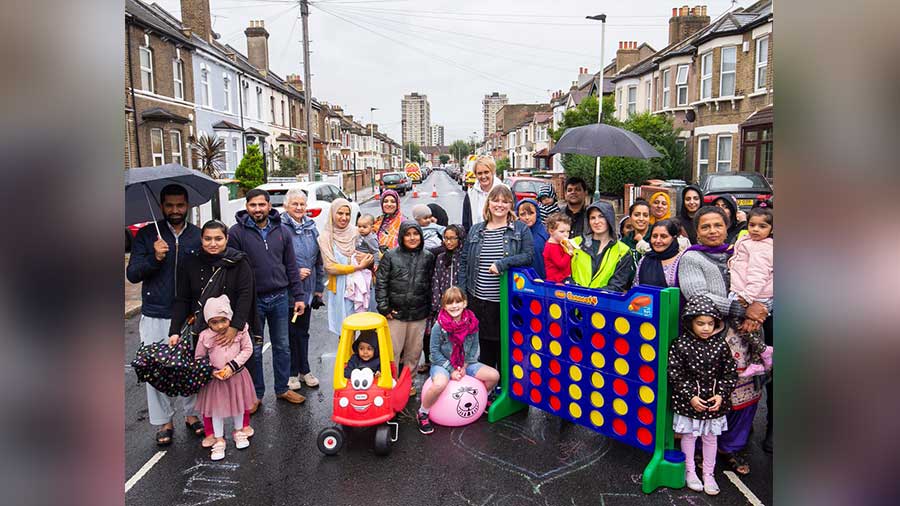 Newham is one of the most diverse boroughs in London
Newham London/Twitter
A lot of our multigenerational communities were severely impacted by Covid-19. At one point, we had the highest number of furloughs within these communities at Newham. For me, as councillor, it's always been about how we get people together, how we make sure it's one Canning Town in terms of community building. That's been my passion for the last few years, being a cheerleader for this excellent part of London that I absolutely love. We've got a lot of middle-class professionals here, but we've also got huge levels of deprivation. So it's about how we can work together as a community that defines my role. 
'Starmer would make an excellent Prime Minister, but that doesn't mean we don't scrutinise his mistakes'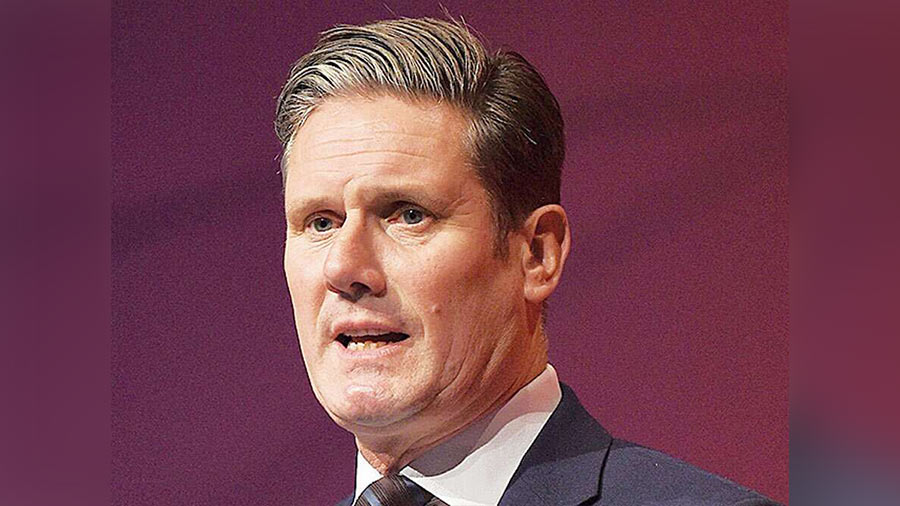 Rohit argues that Keir Starmer's challenge is to unite the different ideological factions of the Labour Party
TT archives
There seems to be a narrative that the Labour Party is losing its identity under the present leadership of Keir Starmer, that Starmer does not have the ideological clarity of his immediate predecessor, Jeremy Corbyn, or the charisma of former Labour leaders like Tony Blair. How would you respond to this narrative?
I actually didn't vote for Starmer. I voted for another excellent candidate called Lisa Nandy, who I think would've been an excellent leader. However, I'm a democrat. The party spoke and Starmer is the leader. It's imperative for all of us at Labour to work together to make sure that Starmer is the next Prime Minister because what we've seen over the last few years under the Tory government has been absolutely devastating. A Labour government is any day better than the Tories, who have given us unprecedented cuts and horrible instances of corruption, xenophobia and hatred against the trans community. I think Starmer would make an excellent Prime Minister, but that doesn't mean we don't scrutinise his mistakes. The Labour Party is a broad church, and while we have our full support behind Starmer, it doesn't mean we don't hold him to account when required. 
I think Starmer has a challenge to try and bring together the different ideological factions of the party and it's been a challenge he's rising to meet. While I'm a close follower of what Starmer does, as a local politician, it's a lot more about what local leaders are doing in terms of bringing in change. So, I'm more interested in what Sadiq Khan is doing for London and what the different assembly leaders are doing for their communities. 
'Boris Johnson thinks he's like teflon, that everything will deflect off him'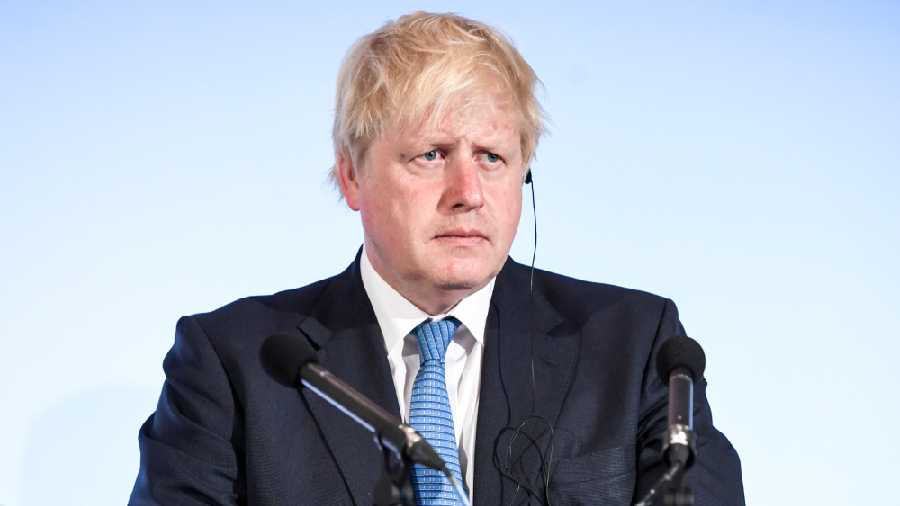 At another time, Rohit believes that Boris Johnson would have resigned as Prime Minister
TT archives
The Conservative Party in the UK has been embroiled in one scandal after another over the last year, with Prime Minister Boris Johnshon sharing most of the negative press. Do you feel that the Conservatives have lost moral authority to govern? If so, can Labour use this opportunity to turn the political tide back in its favour after years of Conservative dominance? 
The Conservatives lost moral authority a long time ago. They've used a horrible divide and rule policy to try and win. It's a challenge for Labour ahead of the next elections given that the Tories have an 80-seat majority. But as you may have seen, we've been the ones forcing the government into U-turns on getting energy companies to pay taxes, calling the government out on the cost-of-living crisis as well as looking into corruption charges and the money that has been flowing from Russian oligarchy into the Conservative Party. In recent days, in terms of the policy to send asylum seekers to Rwanda, it's once again the Labour Party that's been challenging that.
What we've heard from the Conservatives are lies, lies and lies. They've spent so much time drinking, I wonder when they've been working. In a different time, the scandals the Conservatives have been going through would've been a matter of resignation. I've seen Prime Minister Boris Johnson when he was the Mayor of London. He thinks he's like teflon, that everything will deflect off him. But come the next elections, I don't think it'll be easy at all for the Tories. 
'There's still a strong contingent of South Asian progressives who believe in secular politics'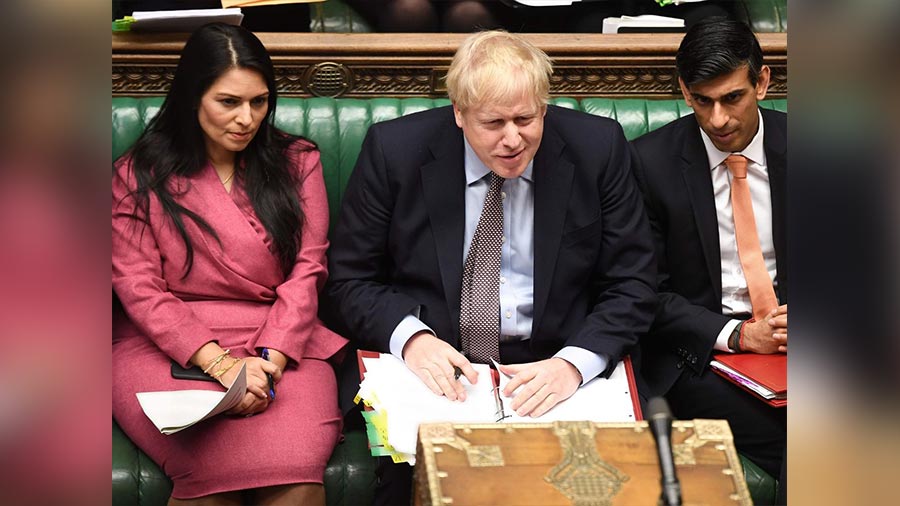 The likes of Priti Patel (left) and Rishi Sunak (right) have been vital in wooing the Indian diaspora to the side of the Conservatives in recent years
UK Parliament TV
In recent years, we have seen large sections of the Indian diaspora switch from Labour to the Tories, not least because of the presence of Indian-origin leaders like Rishi Sunak and Priti Patel among the Conservatives. What do you make of this and what can Labour do to prevent it?
There's been a huge shift among the Indian community towards the Conservatives. We've seen that in the local elections recently, where Harrow, which has a large Indian demographic, voted Labour out and voted in a Conservative administration. Over the last 10 years, there's been a lot of polarisation and South Asian communal politics has become much more pronounced during this period. But there's still a strong contingent of South Asian progressives who believe in secular politics and it's imperative for us at Labour to try and push that forward. I still believe that the Labour Party is the natural home for Indians in the UK because of the values it holds. At the same time, we must acknowledge the need for more diverse Indian voices as part of political representation. Because the Indian voice that we hear right now is mostly the Savarna voice.
'Bullying and intimidation are the reality of being a politician from a minority background'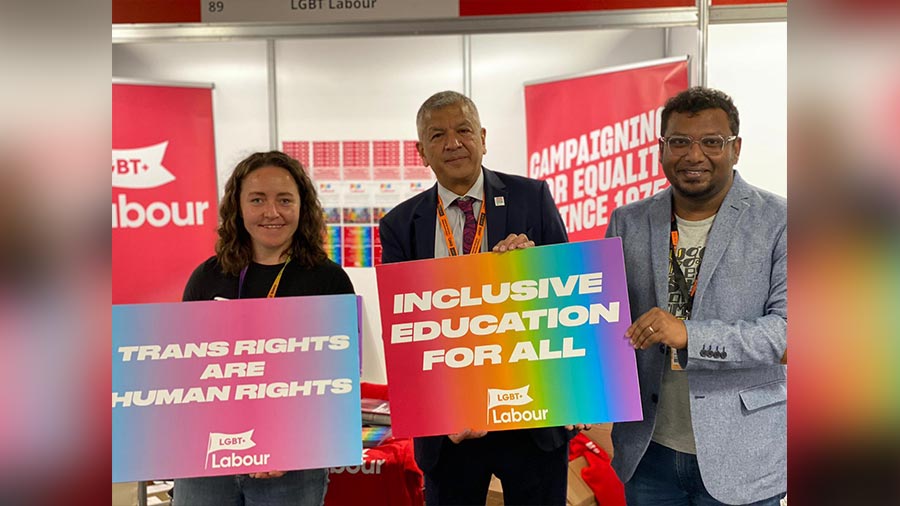 Rohit suggests a zero-tolerance policy against intimidation and harassment in British politics
Rohit K. Dasgupta
As one of the few Black Asian and Minority Ethinic (BAME) and LGBTQI+ representatives to be an active part of British parliamentary politics, what do you make of inclusivity and diversity in the UK today? Have things become better in the last decade or so or have most of the changes in representation been tokenistic?
It's definitely gotten better in the last 10 to 12 years. Representation for blacks and women has certainly changed for the better. In the Labour Party itself, we have more female MPs than male ones. We also have a large number of LGBTQI+ members in the Labour contingent. So, in terms of pure numbers, things have certainly improved. But there's also a wider perspective on whether the change in representation has had a similar impact across all levels. For example, we could definitely have more Indian MPs. At the moment, all the LGBTQI+ MPs that we have are white. There's more to be done in terms of intersectional characteristics. 
On the other hand, bigotry and bullying have not stopped, especially if you're a person of colour, a woman and belong to the LGBTQI+ community. Speaking for myself, I've faced a lot of bullying and intimidation during my time to the point that I've had to complain to the police. It's just the reality of being a politician from a minority background. I think the primary way to deal with this and have more inclusivity and diversity at all levels is by having a better mechanism for care and protection and having a zero-tolerance policy against intimidation and harassment. 
Apart from your wide-ranging political and academic work, what are your other hobbies and interests? What do you do to zone out?
I watch a lot of films and TV shows. I've got subscriptions to practically every streaming service out there, from Netflix to Amazon Prime Video to Hoichoi. I like to travel a lot whenever I get the opportunity. I also like going for walks. The river Thames isn't too far from where I live. There are canals close by, too, which is another reason to go for walks.
'I really enjoyed watching 'Belashuru''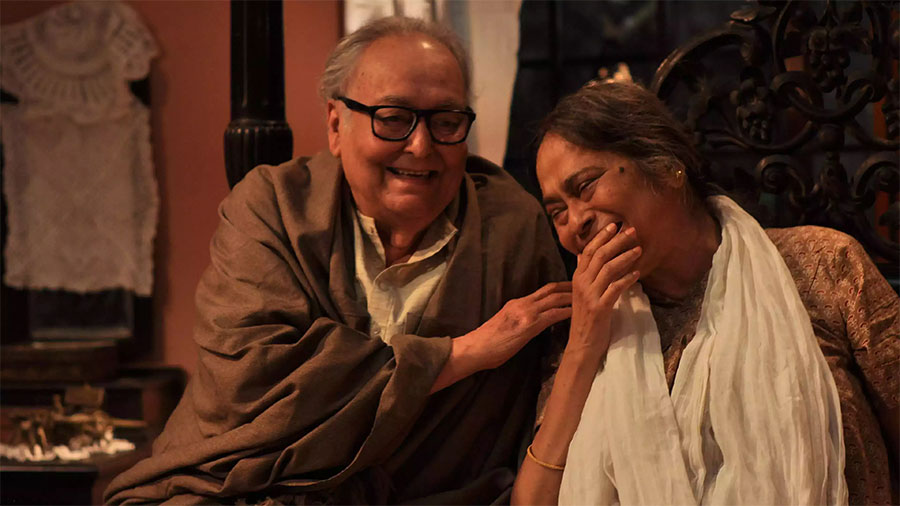 'Belashuru' is among the films Rohit enjoyed watching recently
Any films or TV shows that have caught your fancy of late?
I've just finished watching Stranger Things and season 4 is excellent. I would put that with Belashuru, which I really enjoyed, and it also has my friend Anindya [Chatterjee]. Gangubai Kathiawadi was great, too, with its larger-than-life appeal. 
'I really hope to see is better politics across everything, not just in party politics'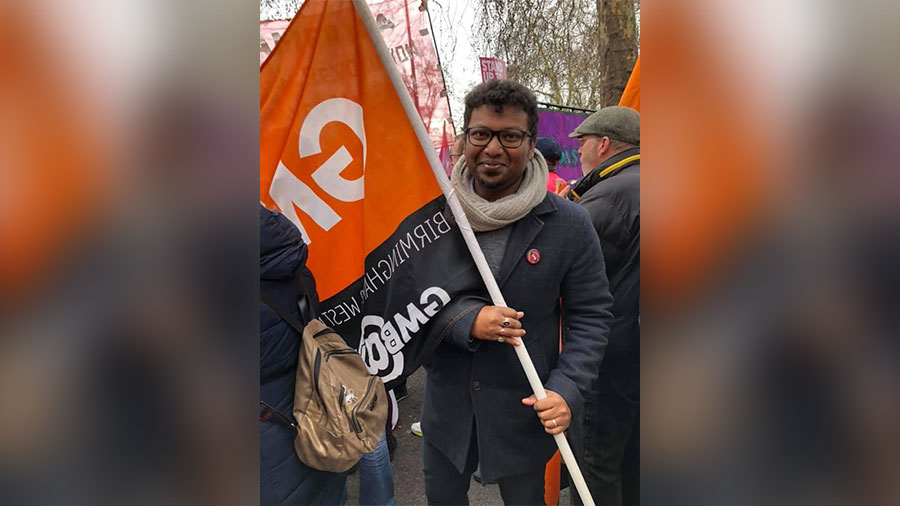 Rohit hopes to see a pushback against neoliberal politics across the world in the near future
Rohit K. Dasgupta
Lastly, where do you see yourself in five years' time?
I hope I can continue to do good work and continue with my research in academia. In five years' time, I'll finish my term as councillor. In fact, I'll be done in the next four. But what I really hope to see is better politics across everything, not just in party politics. Whether in the UK or India, I hope to see a pushback against the horrible neoliberal nightmare that we're all living through.