The hospitality world mourns the loss of Prithvi Raj Singh Oberoi, Chairman Emeritus of the Oberoi Group and a stalwart in Indian hospitality. Affectionately called 'Biki' Oberoi, he passed away at the age of 94 on Tuesday. We gathered heartfelt tributes from ex-general managers of The Oberoi Grand and other industry figures to honour his legacy.
George Bennet Kuruvilla, former general manager, The Oberoi Grand (2010 to 2015)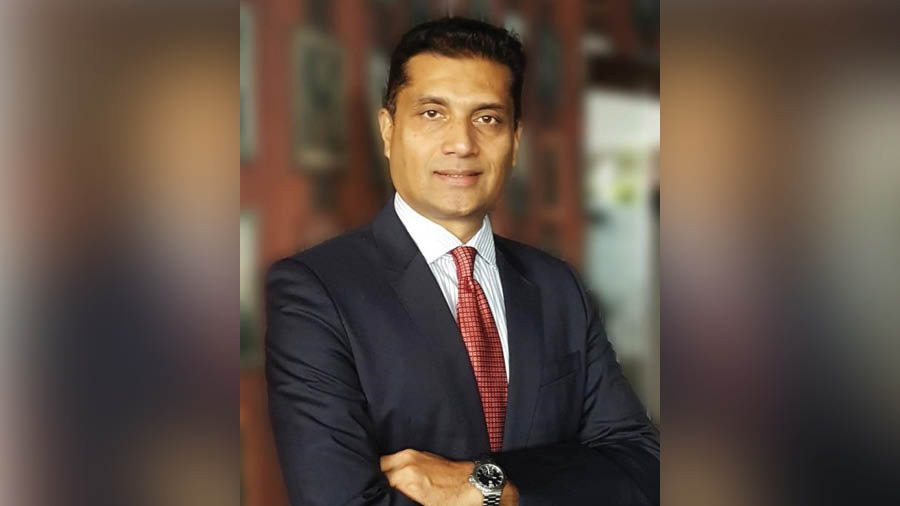 I spent 21 years with The Oberoi Hotels. I recall Mr Oberoi for his exemplary vision and as a hospitality luminary. He pioneered the fine art of innkeeping and luxury service, which became a benchmark for the industry. The iconic Oberoi Grand Kolkata was very close to his heart as it was amongst the first few for the group. He was always particular about maintaining the grandeur of the hotel to match the rich culture and colonial architecture of the city. With his passing an era ends but his legacy will live on!
Sumit Joshi, former general manager, The Oberoi Grand (2017 to 2021)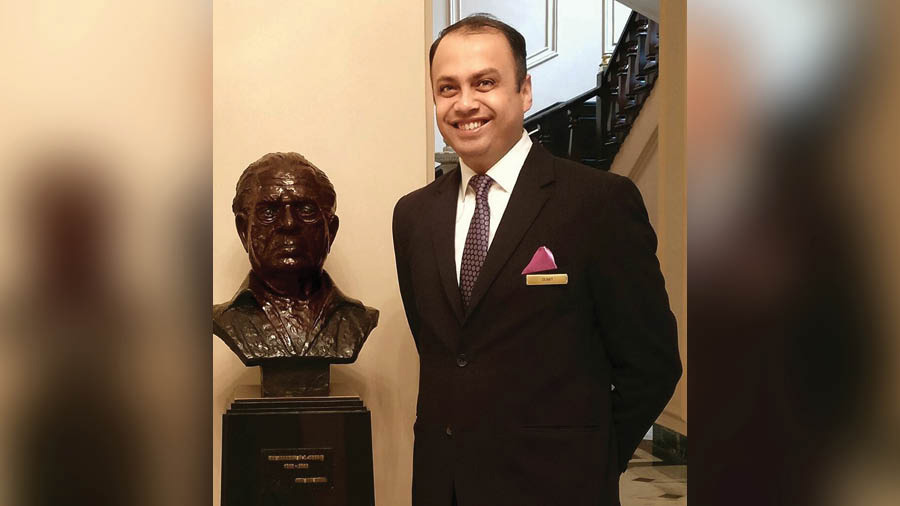 While the world mourns the demise of a legend, he continues to live in countless hoteliers who owe their learnings to this great man. I am one such fortunate hotelier. As Peter Drucker said "Culture eats Strategy for breakfast", Mr Oberoi would be the #1 example of creating an organisation, which is based on the strong culture of its people and remains a leader in its competition while being consistent over the years. His influence was so remarkable that the system was able to pass on his values, beliefs and attitude even to an intern who would train for a month.
A few illustrations would help understand this — every executive being recruited in Oberoi Hotels had to meet Mr. Oberoi, further every employee working in Oberoi hotels was interviewed and selected by the General Manager as he strongly believed that attitude is more important than skills. As a practice, the time and money spent on training and developing human capital remains exemplary. He led by example in nurturing his people — I remember escorting him back to his room after a dinner meeting, we were waiting for the elevator and he asked me looking at the marble on the floor, the reason behind the development of grains near the joints. My long sigh made him smile and he explained how there must have been a water leak under the floor leading to the development of grains in that area whereas the rest of the marble was fine. He further shared the quarry where the marble was bought and the unique quality of this Udaipur Green marble. I investigated this further and indeed there was a drain pipe running under that floor which had multiple breakdowns leading to water accumulation. Every interaction with him was a lesson for life. We all know the Vilas story and how it put India on the world map of hospitality with Rajvilas, Udaivilas and Amarvilas, each one being unique and a creation of passion and perfection.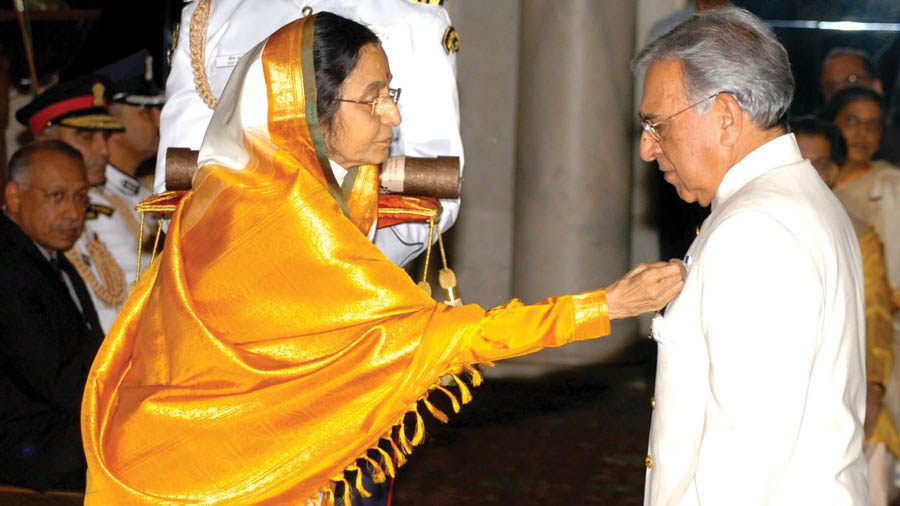 PRS Oberoi was awarded the Padma Vibhushan, the second-highest civilian honour, in 2008
There is a story I remember from his visit to The Oberoi Grand for the AGM. I got a call from him after he returned to Delhi from his trip enquiring about the weight of the pillow in his room. While I answered with the standard specification of the pillow, he asked me to weigh the pillows in random rooms and check the records of purchase. Voila! There was a difference in weight of the pillows and the records further showed a difference in pillow composition of two separate purchases. All pillows in the hotel, around 1,000 pieces, were refreshed, weighed and put back in circulation. He was a stickler for quality and embodiment of perfection. While I have moved on with my career internationally after 23 years with the group, in my kinesthetic, I live and practise what Mr. Oberoi taught me every day. I thank you and celebrate your legacy.
Chef Atul Kochhar, London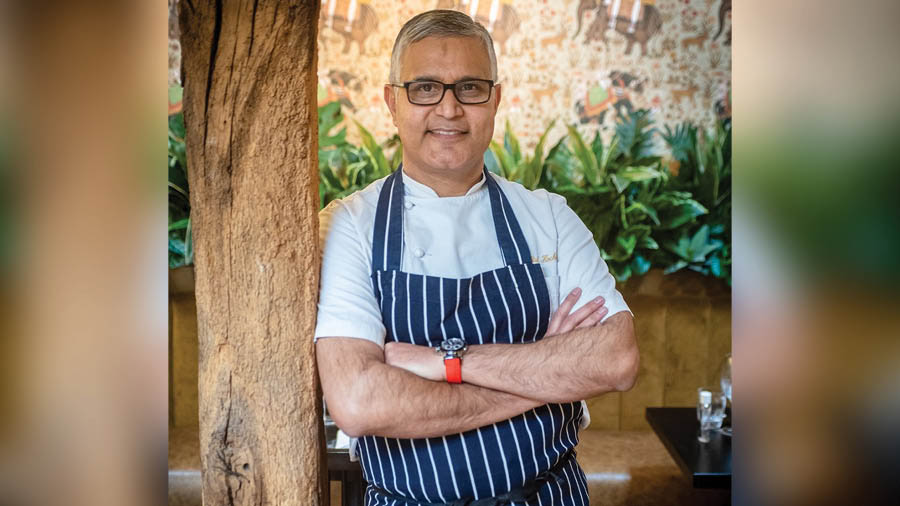 The news hit me hard. I got to know Mr. Oberoi during my time at The Oberoi Hotels from 1990 to 1994. I worked at two places first — The Oberoi New Delhi, then The Oberoi Bhubaneswar. Sometimes, I was sent to assist when the Mumbai and Bengaluru properties were opening. I was a junior back then. Being around him (PRS Oberoi) was always great. We were eager to learn from him, and there was so much to take in. We admired and respected him, but it was also kind of intimidating because he was a powerful man in our industry. I vividly recall an event at The Oberoi Delhi called 'Leading Hotels of the World'. That week was a blur; I don't think I slept much. He was there before we arrived and after we left. He was all about the details — seeing what others might miss. If I could revisit that time and learn from him again, I would do it all over again.
St Paul's School, Darjeeling
PRS Oberoi was educated at St Paul's School, Darjeeling. The school put up a post as a tribute to the legend.