There are few things more empowering than seeing a drag queen getting ready for a show. For Prateek Sachdeva, becoming Betta Naan Stop is like transforming into a superhero, making her ready to take on the world. My Kolkata caught up with the drag queen ahead of her performance at Wilson's The Pub, at The Lalit Great Eastern, as a part of The Naan Stop Tour. Excerpts from the conversation follow…
My Kolkata: How did your journey with drag begin?
Betta Naan Stop: Drag came into my life at a point when I was giving up on my creative career. I wasn't getting any real work as a male dancer and I decided to do a corporate job. I even worked at a call centre for three months, after which I went, "Nope!" Around 2017-18 is when I started experimenting with make-up and getting to know more about this art form.
In fact, I used to do it in my own way as a kid behind closed doors, but never thought this could be a profession. My elder sister had some fabulous clothes, so sometimes when I came back early from school, I would just hop into her closet and try them on. I always found it unfair that the male section did not have many options. Similarly, I was always inclined towards dance and received formal training for three years. Even when I went to college in Bangalore, I would come back for summer vacations and join the dance class, just for a month. I was also in Australia for six months on a scholarship programme for dance.
International drag artiste Willam Belli, with whom I performed in Kolkata once, was my gateway to drag. I used to follow a lot of dancers on YouTube and came across a video of him getting a drag makeover. I went on to watch a compilation of drag videos and found out that this was a legit thing.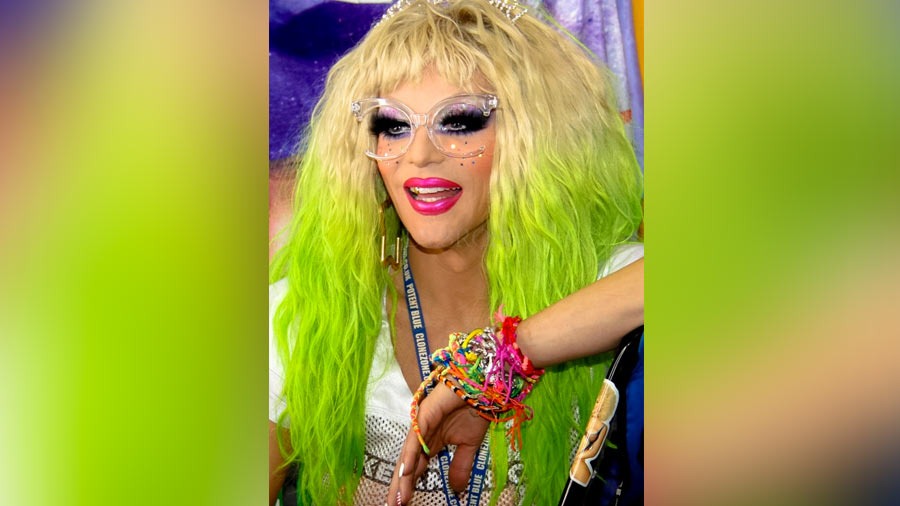 Drag artiste Willam Belli
Coming back to the days of uncertainty after my corporate stint, Mr Keshav Suri started hosting international drag artists at Kitty Su around that time, and I thought of giving drag a shot at RuPaul's drag event. That was my first time in drag in public.
As a kid, I would wear my sister's clothes and jewellery, and perform for myself. After doing drag for a few years, I now realise how my life has come full circle, and I'm closing in on about 100 shows now.
How does drag empower you?
I cannot describe that feeling. When I performed in drag that first evening, I actually felt that for the first time in my life, I was doing something valuable for myself. I also feel that by fully expressing my true self in drag, I am helping a lot of others from the LGBTQ+ community find themselves, or just start that journey of acceptance. I have never had that representation, and wouldn't even go to queer parties until I started doing drag. A lot of young people are struggling with their identity and it helps them when they see a queer person being themselves in public.
The worst feeling is the one where you feel alone, and there's nobody like you.
Do you still have the fear of loneliness then?
While I feel really powerful and confident in a safe queer space, I still do face the brunt of being myself and feel fear in other spaces. I'm 29, and even now when I go to McDonald's and catch cashiers whispering and laughing while looking at me, it's not a good feeling. It's a vacuum that pulls you back. At that impulsive point, you're not sure if you're gonna react aggressively, or if you will be able to defend yourself. Especially because there's only one of you, and god knows how many of them.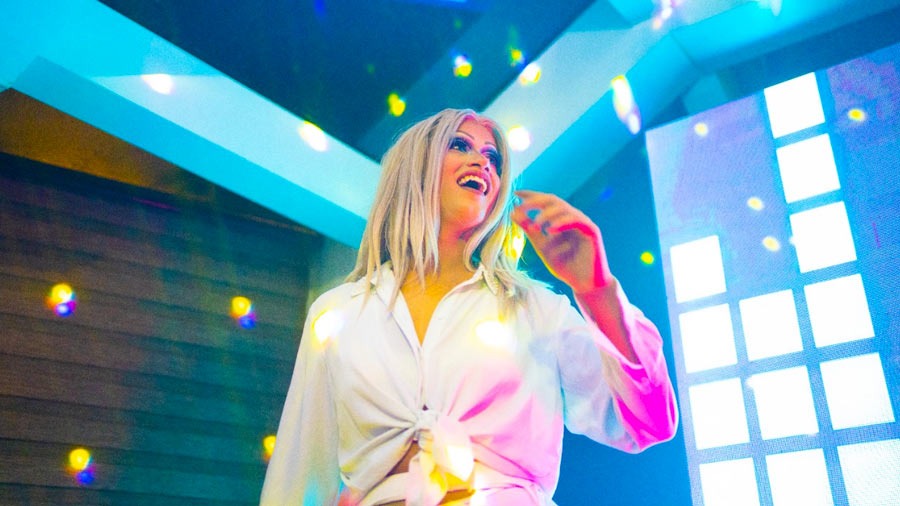 'A lot of young people are struggling with their identity and it helps them when they see a queer person being themselves in public'
How can society make drag culture acceptable?
It's already there, right? People don't mind when it is Gutthi in The Kapil Sharma Show or when a cis-het man plays a trans role. If I see it from an art point of view, these performances are essentially drag. I personally feel that Hindu religion and mythology have always been queer-friendly, and there are lot of resources out there, particularly by authors like Devdutt Pattanaik. As a Hindu, there's a pride in this sense of belonging, because we generally don't get to feel that in more conventional spaces.
Even in Western society, drag has played a huge role in the politics of the LGBTQ+ community. People need to be more open-minded about this art form, and remove labels like lesbian-bisexual-transgender, and just see it as an actor in costume, playing a role. I think we are even more talented than script actors because we improvise all the time. In addition, we also do our own makeup, hair, costumes, styling and music editing, which is very exclusive to drag.
The Lalit and Kitty Su are also to be thanked here, as for a very long time, they were the only place that nurtured drag. The kind of support and platform they have given to drag culture in India is huge.
How has drag helped you evolve as a person?
Drag has really helped me to find my voice, and also to express myself and think properly. It also got me out of some dark times when I would worry about my future. It gave me a purpose that I chase with passion. In Hindu culture, they say that you become shudh (pure) when you bathe in the Ganga. I feel that when I get into drag, I'm taking a dip in holy water and coming out purer everytime. For a long time, I had been roaming about, wondering what to do and what I am made for, and questioning my importance in this life. Drag was the first thing that actually made me feel wholesome and complete.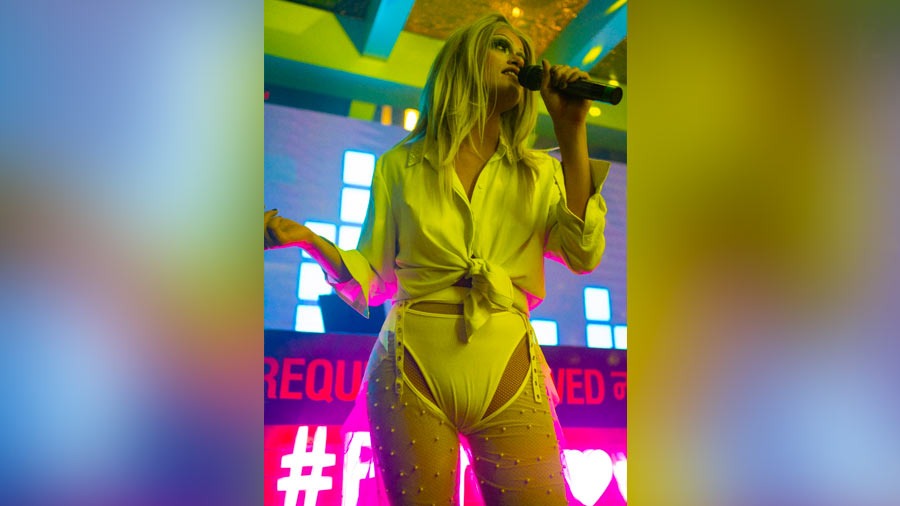 'I feel that when I get into drag, I'm taking a dip in holy water and coming out purer everytime'
How did your family react to your journey in drag?
I'm fortunate to have a very open-minded family. They are quite aware. Sure, they also have had their phobias and biases, but they are open to conversations. I'm the first person in my extended family who is openly queer. My mom has always told me to not be afraid of telling her anything. She always says, "Even if it is something bad about me, say it. I can take it." This made me feel like she's there to listen, and not give a solution. I told my sister too, although she already knew because she would scold me for tearing her clothes. I would play with her Barbies too, and she gave me my first makeup kit. She also helped me buy makeup when I grew up.
I've had a supportive family, but it's not the same in my extended family. I have noticed differences in their conversations, and decided to let those relationships take a backseat. At the same time, if they are open to a conversation, we can talk by all means.
What are some things about drag that you feel haven't been addressed enough?
A lot of people still confuse drag with being trans. They feel that all drag queens are transwomen, but being trans in itself is also not strictly restricted to transmen or transwomen. There are many trans non-binary people as well, who don't identify in the spectrum of male or female, but identify as trans. While a lot of drag artists are trans, it is not an all-encompassing thing.
Another thing general society does is to consider all transwomen to be sex workers. It makes some entitled males feel that it is okay to treat us like property. Men would openly ask, "Tera rate kya hai?" It feels bad not because you're confusing me with a sex worker, but also because of the way you treat a sex worker.
There are also many operational challenges that people don't know about. Because drag is still new in India, we don't find good wigs and shoes here, and it's difficult to get the right padding and makeup. But we're a drag family, so we help each other and find ways to work it out. Sometimes drag queens lend each other wigs, other times, we wear two cheap wigs together, or add glitter to distract people from the bad hairline. We always find a way to make it work.
Where do you aspire to take drag next?
I want to use my dance training and choreography to put up a live show, something like a Broadway production with drag queens. And of course, I'm going to star in it (chuckles)! It will be a fully original show, but I haven't started writing it on paper yet, it's still inside my head. I want to take my time and not rush it.
I also want to play my part in establishing a thriving drag culture in India. This is both a personal goal, and a goal for the community, so that future drag artists have a very conducive environment while starting out. I don't want them to struggle with contracts, events and nightlife like I did when I started. Someday, I'd maybe even like to open a school of drag!