It is a glorious spring evening at the start of March in Madrid's Santiago Bernabeu and Lionel Messi is being hounded by Luka Modric. It is the sort of situation that has played out numerous times over the past decade, invariably ending with Modric being flummoxed and Messi being fouled, or worse still, set free to run into space. This, however, is not one of those times. As Messi, now at Paris Saint-Germain (PSG), caresses the ball and attempts to accelerate on the outside of Modric, the Real Madrid veteran, almost two years senior to Messi, lunges in with a sliding tackle and dispossesses the Argentine. The Bernabeu crowd, so used to seeing Messi evade tackles, abuse and everything in between, explodes with applause. Messi is mortal.
Over the last year or so, Messi has not been his usual self, best exemplified in a lacklustre performance in the aforementioned match, the most important of PSG's last campaign. Ever since his fairytale of a career climaxed in a farce at Barcelona, the diminutive genius has looked out of depth in his new environment in the French capital. Notwithstanding flashes of brilliance for the Argentine national team, Messi has failed the eye test, no longer able to convince onlookers that he remains the best in the world. At 35, it is not debatable if Messi's best days are behind him. Instead, what remains to be pondered is how much longer we can get to experience the current version of Messi, which is still good enough to make football worth watching, worth loving.
The last stage of Messi's evolution: 0.7 through balls per match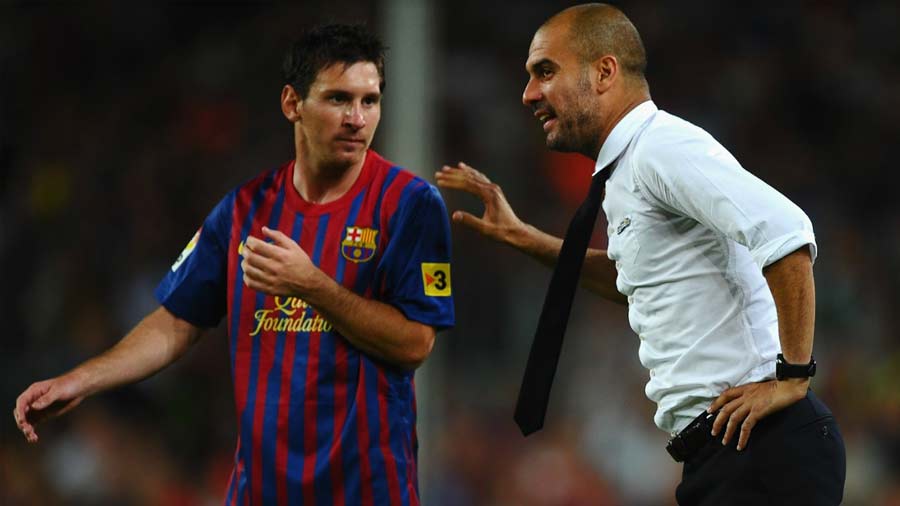 Under Pep Guardiola, Messi scored a barely believable haul of 211 goals in 219 games besides providing 97 assists
UEFA
The Messi that took the world by storm as a teenage sensation was an unstoppable dribbler cutting in from the right flank to wreak havoc inside the penalty box. Under Pep Guardiola, Messi crystallised his strengths and transformed from an electrifying winger into a devastating false nine, a striker who was not really a striker, but still ended up with the most goals every season. Post-Pep, Messi reverted to his role as a wide forward, but with a difference. His ability to anticipate space and movement meant he began dropping far deeper, often starting out as a midfielder before entering the penalty area at the most decisive moments. Between 2017 and 2021, the Messi that kept Barcelona ticking was one that started and finished most of the attacking moves himself, a feat unparalleled in modern football.
Ever since his move to PSG, Messi has had to evolve once more. No longer the centre of his club's universe, Messi's present role is to supply the likes of Kylian Mbappe and Neymar with as much attacking ammunition as possible, even if it means his own prolific scoring takes a tumble. A look at the statistics from the 2021/2022 season seals this. The numbers at WhoScored (the most reliable independent source for match ratings) rank Messi as the third most effective player in Europe's top leagues, behind only Mbappe and Robert Lewandowski. When it comes to through balls, the most definitive indicator of playmaking, Messi's 0.7 through balls per match is unmatched across the top 10 highest rated players.
In other words, while no longer at the peak of his powers, Messi has still been crucial to PSG's success. With another name and reputation, he may even have enjoyed a far more favourable assessment from fans and pundits alike.
World Cup or what? Winter of '22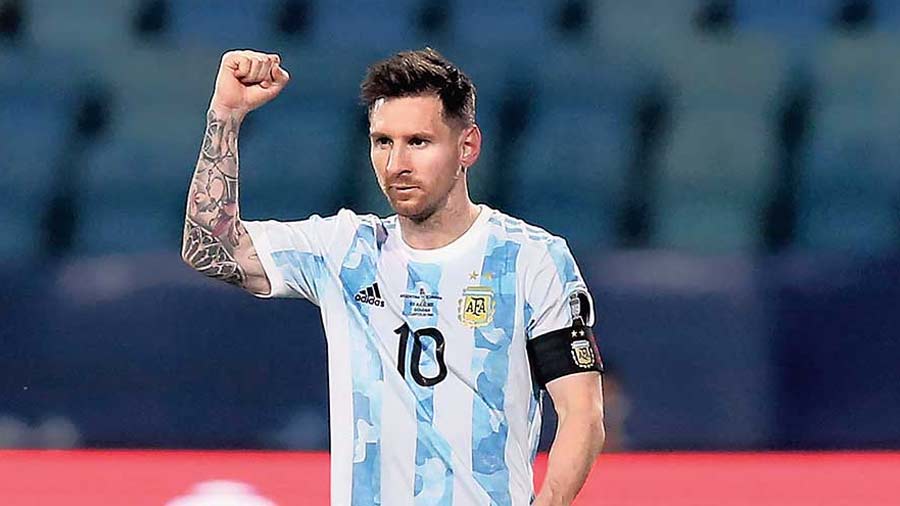 Qatar 2022 is Messi's best and arguably his last chance to win the World Cup with Argentina
TT archives
Ditch the data; the desire to turn back the clock and witness Messi at full tilt gnaws at the heart, which, for me, necessitates idling away a couple of hours on YouTube every other night, watching highlights of the irresistible Messi from years gone by. It feels surreal to think that millions, including myself, had taken Messi for granted during his prime – how he glided with the ball, how he changed direction without breaking stride, how he dinked, rounded and nutmegged goalkeepers as if they were mere props for his magic shows. The Messi that mesmerised the planet combined aestheticism and athleticism so effortlessly that even his archival footage can send shivers down the spine. Nobody, after all, left fellow footballers and fans awestruck quite like he did.
And yet, all of Messi's magnificence for over a decade and a half could not bring the one thing he has pined for the most – World Cup glory. For many, Messi's last chance comes this winter in Qatar, where he will be leading an Argentine team that is prepared to go to war for their captain. Messi, too, is enjoying his days at the Albiceleste at last, with the curse of carrying his nation having turned into a blessing. Last summer's Copa America coronation and another comprehensive triumph at the start of the month in La Finalissima against Italy have demonstrated Argentina's might. But, as always, winning the World Cup will take more than that.
The twilight years with the magic running out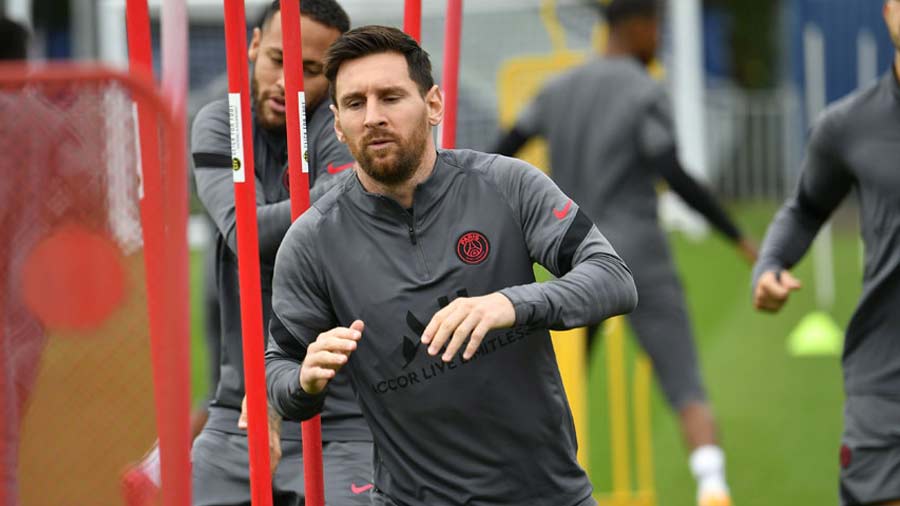 After his contract expires at PSG, going to the US or Argentina seems most likely for Messi
TT archives
At 35, Roger Federer was a year away from his resurgence in 2017. At the same age, Michael Jordan was still the man to beat in the NBA and Sachin Tendulkar was piling on the runs as the embodiment of batting perfection. But Father Time is rarely as kind to footballing wizards. Even less so for someone like Messi, whose muscles have taken a beating from defenders of all shapes and sizes since the very day he started to dance past them. Like a picturesque sunset beginning to fade, Messi's magic is also running out, bit by agonising bit. The twilight years for the most talented footballer of his generation are here and so are the shadows of his former self.
By this time next year, there is a good chance that Messi, with or without a World Cup, will slide into semi-retirement, playing football as a mascot in the United States. Or perhaps return to his native Argentina to wear the colours of his boyhood club, Newell's Old Boys, for the first time as a professional. With a return to Barcelona in a playing capacity all but ruled out, Messi's last days as a player are likely to be quiet, maybe even cathartic. After what feels like a lifetime of doing the impossible, Messi's final trick may just be to slowly slip away.
Before that, though, birthday boy Messi might want to glance over the to-do list we have compiled for him. Even for someone who has done so much, here are 35 things Messi is yet to achieve in the world of football.
Messi is only behind former teammate Dani Alves on the list of football's most decorated players
UEFA
35 things Messi is yet to achieve in the world of football
Win a FIFA World Cup
Break Dani Alves's record for most trophies won in professional football. Messi has 40 trophies to Alves's 43
Score in a FIFA World Cup knockout game (zero goals in eight games so far)
Finish topscorer at a FIFA World Cup tournament
Break Miroslav Klose's record for most FIFA World Cup goals of all time. Messi has six to his name so far
Score in four different FIFA World Cup tournaments, joining Pele, Klose, Uwe Seeler and Cristiano Ronaldo at the top of the list
Break Diego Maradona's record for most FIFA World Cup assists. Messi has six to Maradona's eight
Become the only footballer to be named player of the tournament at two different FIFA World Cups. Messi was named best player in the 2014 edition
Win the FIFA Puskas award for best goal of the year
Play senior club football on home soil in Argentina
Win a major trophy in Argentina
Score in a major final for Argentina (zero goals in six games so far)
Break Roar Strand's record for most league titles won. Messi has 11 to Strand's 16
Win consecutive UEFA Champions League titles
Win the UEFA Champions League title with different teams
Equal or better Francisco Gento's record of most European Cup/Champions League wins with six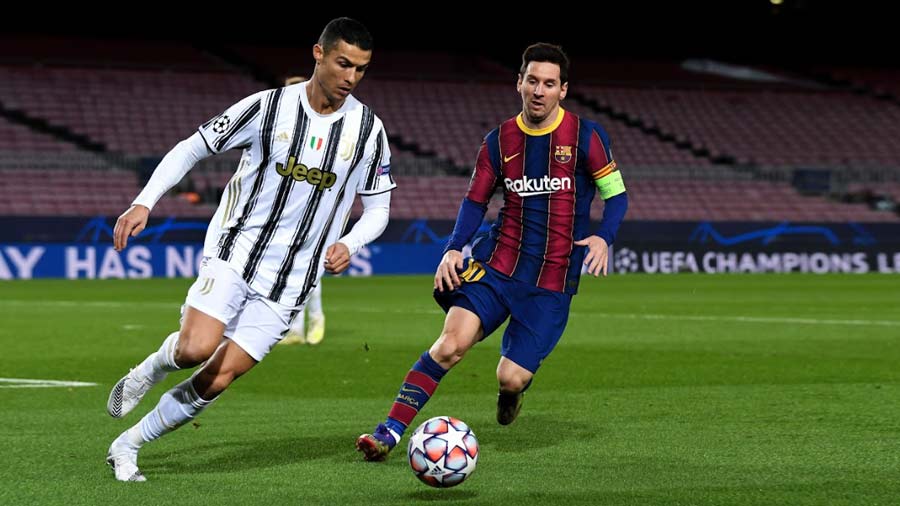 Unsurprisingly, a fair share of the records Messi is yet to break belong to Cristiano Ronaldo
UEFA
Break Ronaldo's record for most UEFA Champions League goals. Messi has 125 to Ronaldo's 140
Break Ronaldo's record for most UEFA Champions League goals in a single season. Messi has 14 to Ronaldo's 17
Score consecutive UEFA Champions League hat-tricks
Break Ronaldo's record for most UEFA Champions League assists. Messi has 35 to Ronaldo's 40
Break Radamel Falcao's record for most goals in a UEFA competition in a single season. Messi has 14 (in the Champions League) to Falcao's 18 (in the Europa League)
Score in every group stage match of a UEFA Champions League season
Score in every knockout match of a UEFA Champions League season
Score a hat-trick away from home in a UEFA Champions League knockout game
Break Ronaldo's record for most league goals in Europe's top five leagues. Messi has 480 to Ronaldo's 497
Break Ronaldo's record for most goals in men's international football. Messi has 86 to Ronaldo's 117
Break Ronaldo's record for most FIFA Club World Cup goals. Messi has 5 to Ronaldo's 7
Break Ronaldo's record for most hat-tricks by an active footballer. Messi has 56 hat-tricks to Ronaldo's 60
Become the active player with the most free kicks scored. Messi is tied with Ronaldo on 58 free kick goals
Break Ronaldo's record for most Ballon d'Or votes in history. Messi has 3,574 votes to Ronaldo's 3,781
Become the oldest player to win the Ballon d'Or, beating Stanley Matthews, who won in 1956, aged 41 years and 10 months
Score a perfect hat-trick, involving goals with both feet and the head
Join Ronaldo, Zlatan Ibrahimvoic and Luis Suarez as the only players to have scored in every minute of a match in men's football
Join Keisuke Honda, Tim Cahill and David Villa as the only players to have scored on six continents (excluding Antarctica)
Score an Olympic goal, directly from a corner kick