At the age of 10, Naina Pachnanda wrote her first poem, on Harry Potter. Today, she is the author of two volumes of poetry. Growing up, she was surrounded by lawyers in her family. By the time she turned 29, she had already gathered five years of experience as a litigation lawyer. In 2019, Naina switched from litigation to technology regulation and innovation with the Government of India, where she is currently employed as a senior innovation specialist at Invest India. Naina is also an influencer and tarot card reader who describes herself as an "empath, dreamer, seeker and go-getter".
My Kolkata caught up with Naina.
Swimming in Saturday Club, pancakes at Tolly, piano lessons at Calcutta School of Music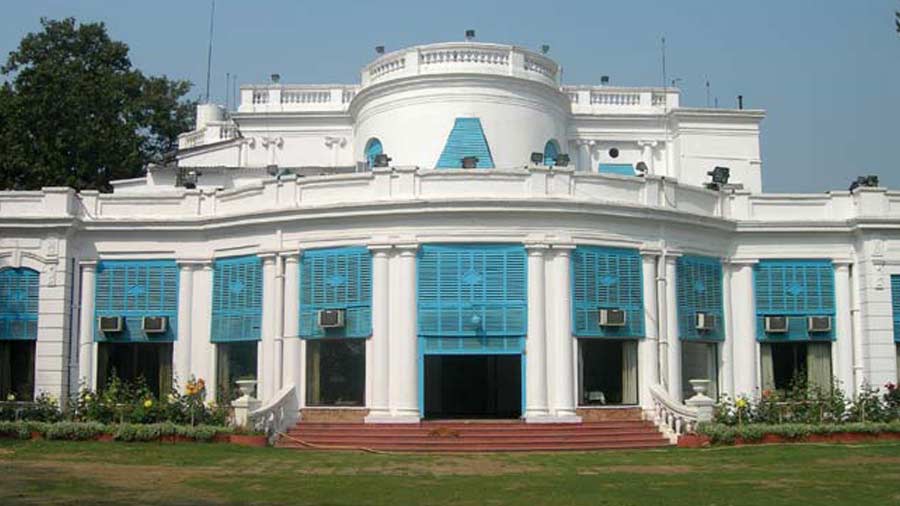 Pancakes at Tollygunge Club have long been a favourite of Naina's
TT Archives
My Kolkata: What are your fondest memories of your years in Kolkata? And of the time spent in one of the most prestigious addresses in Kolkata – the police commissioner's bungalow on Loudon Street?
Naina Pachnanda: I think the fondest memories of my life have been in Kolkata. The genuine warmth and affection of the people of Kolkata is so overwhelming. I have very fond memories of my school, Loreto House and my friends who I'm still very close to. My favourite moments of growing up in Kolkata were representing my school in basketball tournaments, swimming in Saturday Club, eating pancakes at Tollygunge Club, playing tennis and watching the Davis Cup at South Club, and my piano and classical singing lessons at the Calcutta School of Music. The highlight of my years growing up in Kolkata has to be scoring the highest marks in West Bengal in Grade 2 piano in the examination conducted by the Associated Board of the Royal School of Music, London.
Looking back at my time spent in the city, I've been quite used to shifting residences in Kolkata every time my father (Ranjit Pachnanda, IPS) had a different posting. I must have shifted four to five houses in Kolkata that were all very well located in South Kolkata. I have fond memories associated with each of those houses.
NUJS shaped my personality, trained my thought process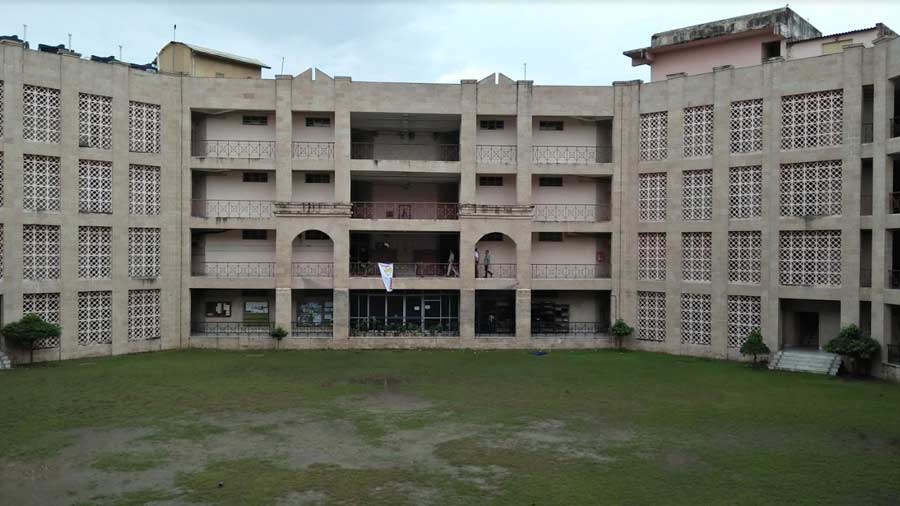 Naina completed her Bachelor's degree in law from NUJS between 2009 and 2014
TT Archives
Tell us about your time at the West Bengal National University of Juridical Sciences (NUJS) in Kolkata. How did it prepare you for life?
The five years spent at NUJS (2009 to 2014) wherein I completed my B.A. LL.B (Hons) really trained me for the life ahead, brimming with its numerous trials (quite literally!). While at NUJS, I had the opportunity to interact with some of the smartest minds on a daily basis. The competition was intense yet healthy, and inspired me to work harder and be the best version of myself academically. Apart from the regular curriculum, I was greatly involved in extracurricular activities and also intensely involved in the Increasing Diversity by Increasing Access to Legal Education (IDIA) project, founded by the late Prof. Shamnad Basheer. We would impart free legal education to underprivileged children and help them appear for the Common Law Admission Test (CLAT) and also mentor and help them during their stay in law school. Having studied at NUJS helped shape my personality, trained my thought process and prepared me for my career and life ahead.
Discussions with my father about the criminal justice system sparked my interest in law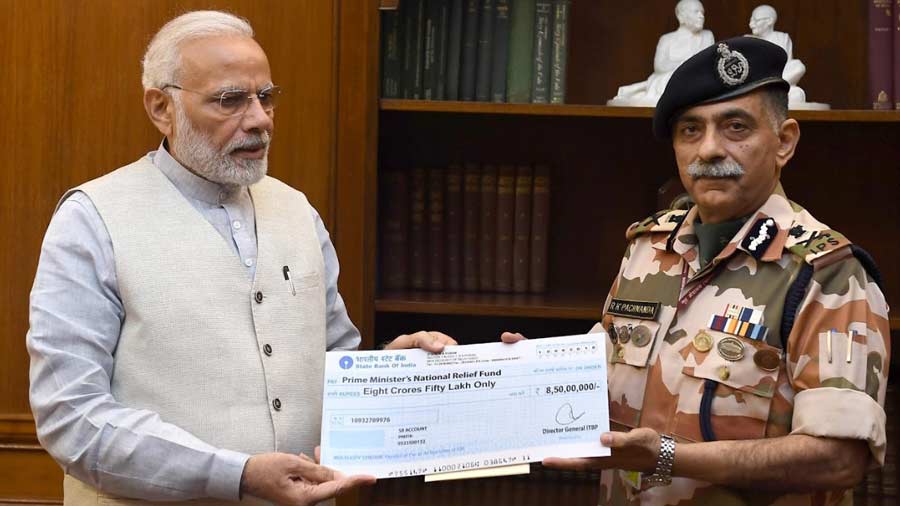 IPS Ranjit Pachnanda with Indian Prime Minister Narendra Modi
Twitter
Law runs in the family for you; was that the main reason you took up law initially?
My father, brother and sister are the lawyers in my family, who've been the inspiration behind me pursuing law as a career. My father is an officer of the Indian Police Service and a lawyer by profession, having practised in the Punjab and Haryana High Court back in the day. Over the years, discussions with my father about the criminal justice system sparked my interest in the subject of law, particularly criminal law. My brother, Vikrant, is an Advocate-on-Record at the Supreme Court of India. My sister Gitanjali Saraf, at a young age was heading the legal department at Dell Perot Systems.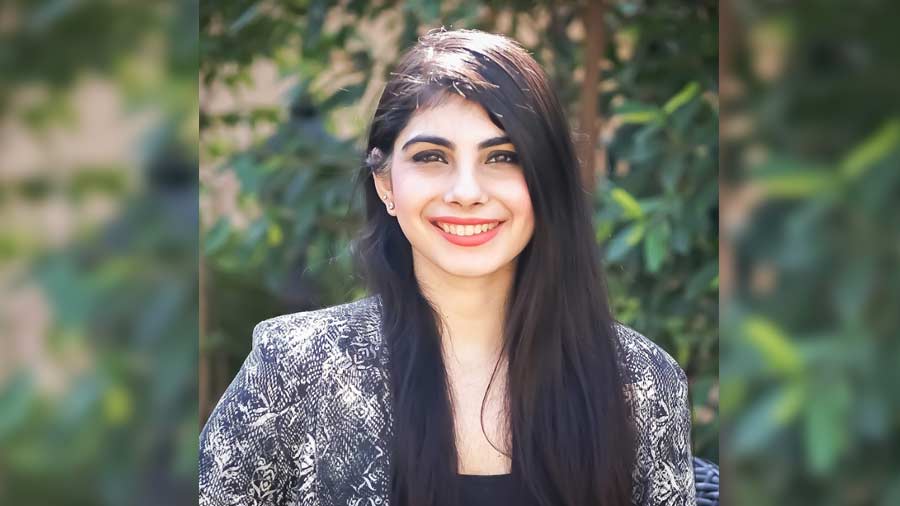 Naina started out as an assistant manager at Invest India in 2019 before moving to the role of senior innovation specialist
@Naina Pachnanda/Facebook
What was your motivation in switching sectors to join Invest India?
My grandfather, Brig. K.D. Pachnanda, was an Army officer and my father is an IPS officer. So, after litigating for about five years, I decided to tap into the patriotism that was burning inside. I was very keen to contribute to the country and create a positive impact as a citizen of India.  Hence, I joined Invest India – the National Investment Promotion and Facilitation Agency of India. I'm fortunate to have this opportunity to be able to contribute to the country in whatever way I can. 
What are the roles and responsibilities you undertake as a "senior innovation specialist" at Invest India?
My role requires me to focus on how the value of Indian emerging technology from start-ups and public R&D labs can be captured. I look after the legal, regulatory, policy and strategy side of affairs to promote innovation and find opportunities and interventions to boost the Indian innovation ecosystem.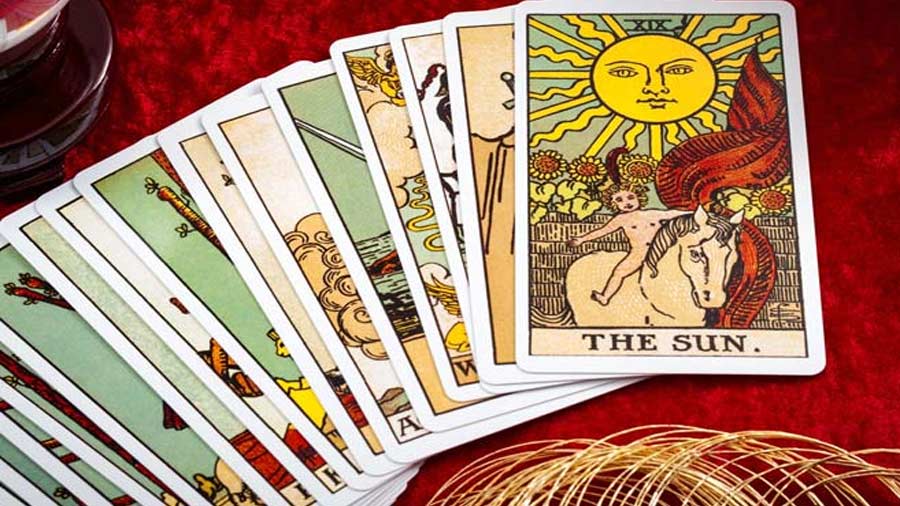 Naina credits her inherent curiosity for developing an interest in tarot card reading
TT Archives
How did you get into tarot card reading? What have been the most sensational predictions you have made through these cards?
I've always been very curious by nature. This led me to learn to read tarot cards, through which I try to help as many people as possible, without charging a penny. I've always told anyone who seeks a session from me to treat tarot card sessions as guidance and not as the be-all and end-all. That's because I believe that nothing is cast in stone and we create our own destiny.
Your first volume of poems, A New India, is a collection of patriotic poems based on governmental schemes. Why?
Being a part of Invest India and being an integral part of the Make In India campaign made me want to write about the schemes of the Government of India like Make in India, Startup India, Atmanirbhar Bharat Abhiyaan, Digital India Mission and various others. I believe poetry is a medium that touches the heart and I also felt poetry would be the simplest way to communicate to all age groups how we are moving towards A New India.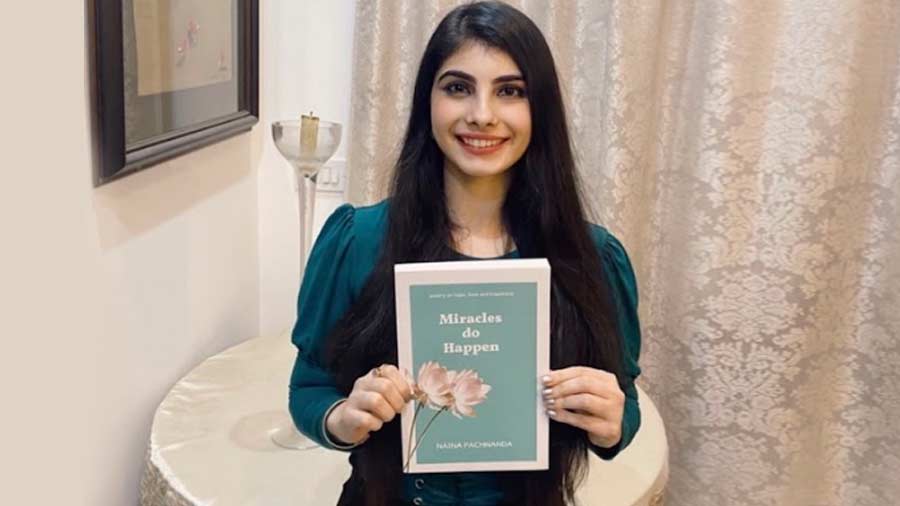 Naina's second poetry book,' Miracles Do Happen', was published in October 2021
Courtesy: Naina Pachnanda
In your second book of poems, Miracles Do Happen, you deal with a range of themes. What makes you believe in the power of miracles?
Miracles do Happen is a book of over 200 poems conceived during the Covid-19 pandemic. It is based on life, love, loss, rejection, failure, hope…. I believe that each of us has within us the power to create magic by overcoming our challenges and inspiring others around us to overcome their challenges as well. This is how society changes, the world changes, and miracles happen.
You are also an Instagram influencer with more than 50,000 followers. What do you do to
keep coming up with ideas to engage your followers?
I started my Instagram journey a little over two years ago as an Insta poet. Gradually, my poems and recitation videos began to become popular among my peers and my followers started to increase. Moreover, the challenges brought about by the pandemic made me want to spread happiness and encouragement. That's when I started creating motivational content with the aim of spreading positivity and cheer. I feel social media is a great platform to be able to virtually connect with people from diverse backgrounds and to be able to learn so much from each other.
The ideas for the content that I post on my Instagram handle come from my own daily environment – my victories, failures, joy and suffering. I aim to create content which is constructive, productive and soulful.