Till 2022, Sparsh Agarwal and Ishaan Kanoria were just two more start-up founders, nurturing a dream to further the prestige of Darjeeling tea. But the new season of Shark Tank India has turned them into the two of the faces of India's growing entrepreneurial landscape, backed by 'sharks' Vineeta Singh, Anupam Mittal and Peyush Bansal. My Kolkata brings you the story of how the duo created Dorje Teas and is changing the way India views the beverage.
How it started
School buddies from kindergarten at Don Bosco, Park Circus, the two traversed different paths after school, but remained friends and went on to become business partners.
After school, Ishaan moved to Italy for further studies, while Sparsh went to Delhi. Time passed and they both thrived in the corporate world. While Ishaan was an investment banker, Sparsh was working at the Centre for Policy Research. 
But the pandemic brought them back together. "In 2020, both of us found ourselves stuck in Kolkata. When we would meet, I would tell Ishaan how the tea market was on the verge of collapse during the first lockdown. We felt that we could make a difference," said Sparsh. What followed were 15 months of extensive travel and intensive research on the tea market. Finally, in July 2021, the duo quit their jobs and launched Dorje Teas. 
The shared association with tea started early. "We would visit Selim Hill Tea Garden (near Kurseong) every year after we turned 12. That's also how our relationship with the tea garden developed, based on spatial reality," said Sparsh.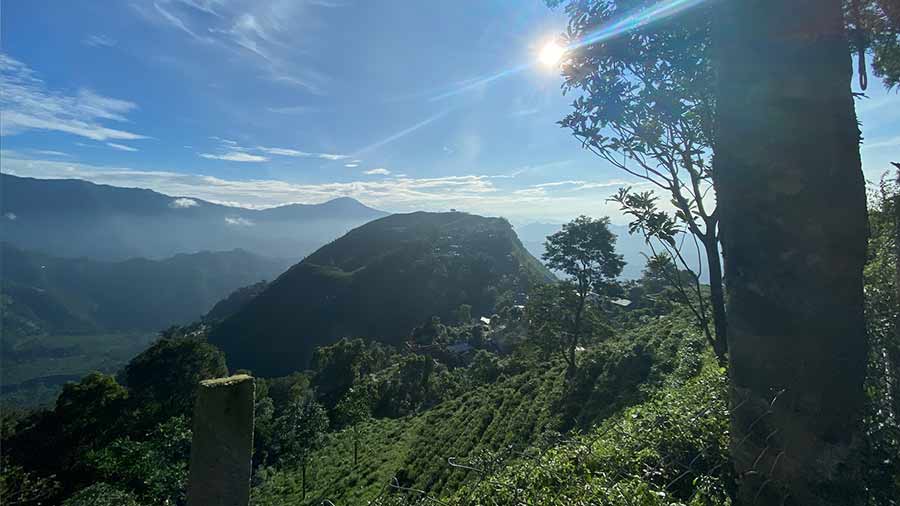 Selim Hill Tea Garden, located 4,000 feet above sea level
Making the transition
In a world where clashing egos bury businesses before they are even off the ground, the two found the transition from buddies to business partners quite smooth.
"Businesses are always built on trust. If you can't trust your friends, who can you trust? In our case, the friendship has entered a new chapter. We've evolved as friends — from the way we were in school and college," Sparsh said, emphasising on the importance of finding balance. "Even though I speak more when it comes to the media or on screen, inside a private room, Ishaan speaks more. All the decisions are his, and he is the CEO. This balance is essential, because relationships either survive or don't based on this," he said.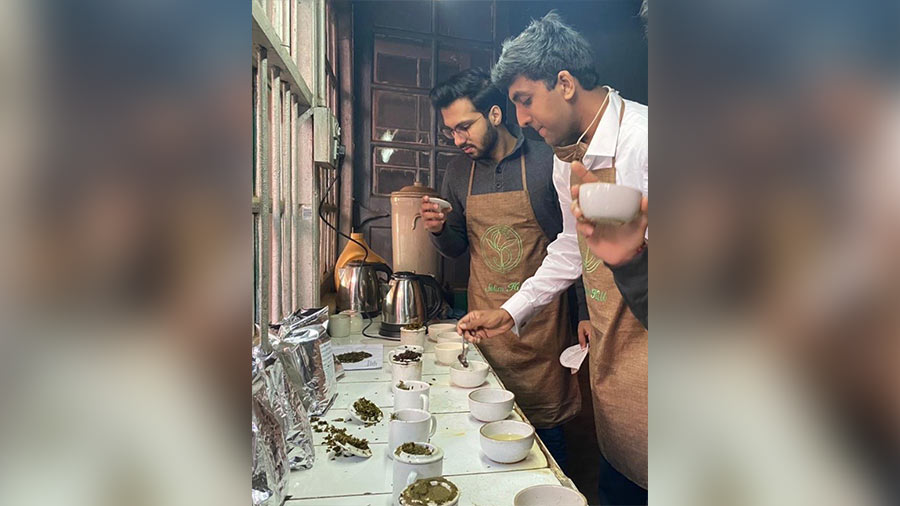 Sparsh and Ishaan at work in Selim Hill Tea Garden
Ishaan agreed, emphasising on the different things they bring to the table. "Clashing roles can cause friction, but our skill sets are very different and we trust each other to figure things out in our respective domains. Sparsh has more expertise with the product and storytelling, so I don't feel like I need to do that. We didn't have to speak about this; it happened organically."
Their equation remained seamless when Sparsh moved to Darjeeling, while Ishaan continued to operate from Kolkata. "We both keep travelling to and fro, so it is very fluid."
Getting to 'Shark Tank'
While Ishaan was a big fan of Shark Tank USA, neither of them had seen a single episode of Shark Tank India. "Last year, a friend of ours forced me to watch a few episodes, and I found it very entertaining. He then insisted that we should apply. But initially, we resisted," said Sparsh. His friend then showed data about the reach the show could provide. "He ultimately convinced us that with a platform like Shark Tank India, the kind of awareness we could create around a product as complex as Darjeeling tea was huge."
The results speak about the success of their pitch. Apart from bringing all three sharks on board, their storytelling won unanimous praise as the duo took the sharks on a journey through Selim Hill Tea Garden.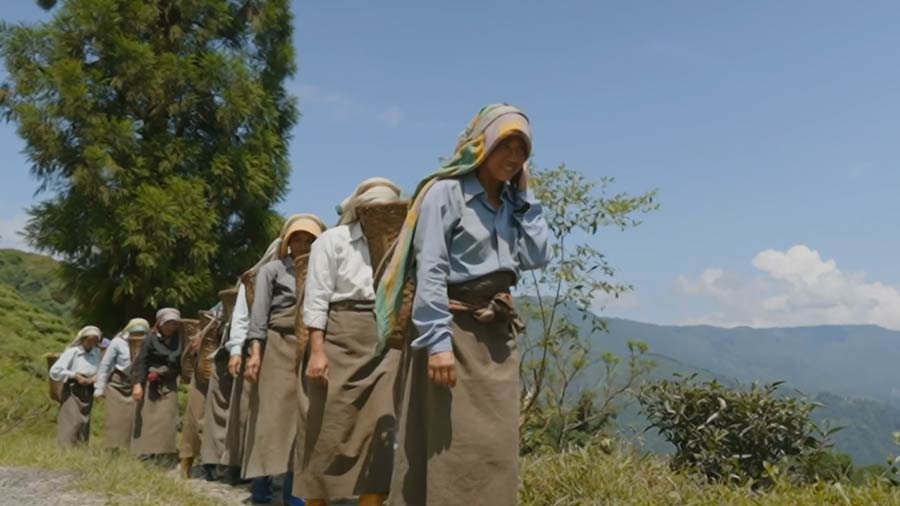 The duo took the sharks on a journey through Selim Hill Tea Garden through a video they presented
Cracking the deal
"When it comes to the pitch, it is a one-shot thing. Nothing is scripted and you can't do re-shoots. As stressful as the four days of prep are, it all culminates in the two hours when you're in the tank with the sharks," Sparsh said. "Before we went in, Ishaan said that we should just enjoy ourselves, and I told him to shut up! (laughs). I was focussed on cracking the deal." He added that the internal pressure made him bring his best to the pitch. "I did a lot of public speaking in school, and the adrenaline rush helped me concentrate on what I was saying."
Ishaan highlighted how little the margin for error was in the room. "All the sharks are very smart. If you try to portray something that isn't true, they immediately see through you. They understand your business very quickly, based on how you answer their questions. So pushing them in a certain direction, or messing around with them, does not work."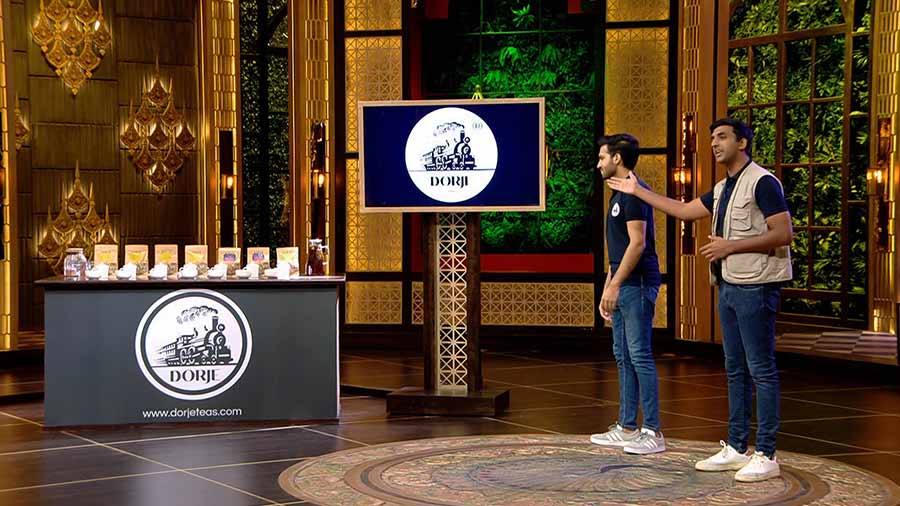 Sparsh and Ishaan make their pitch on the show
The show didn't stop there, as after the pitch, two sharks had backed out. The duo reflected upon how the momentum was completely against them, when the tide turned. "Due to a gap in communication, two sharks initially believed that we wanted to compete with tapri ki chai and backed out. Anupam Mittal stepped in and pointed out that our vision was quite different. He gave us two minutes to explain our product and business model again, and that was when we got back in the game," said Sparsh. The mini-pitch got the favour of Vineeta Singh and Peyush Bansal along with Anupam, who gave them a deal of Rs 30 lakh for 15% equity. "There were more ups and downs in those two hours than a roller-coaster. All Ishaan had asked of me was to not fight with anyone during the negotiation!" chuckled Sparsh.
Beyond the visibility
"Besides the few clips Sparsh had shown me, ours was the first episode of Shark Tank India that I actually saw," Ishaan remarked, to which Sparsh promptly replied, "He refused to watch the episode with all of us, and saw it in his room!"
They both admit that the response to the episode has been overwhelming. "Besides a huge uptick in website traffic and sales, there have been many developments. Something that was particularly heartening for us to see as an early stage start-up was that the CEO of BlinkIt announced five lakhs of free advertising credit on the platform for companies that would get funding on Shark Tank India. We've received tons of messages and emails, and welcomed new followers. There have also been a bunch of viral LinkedIn posts about us."
The business is shaped by sharing stories from the tea garden. Full-moon plucking is a monthly ritual where during every full moon night, the workers walk down the estate with flaming torches and collect the harvest to prepare a white tea
But beyond visibility, the most important gift the show gave their brand was a voice. "Shark Tank India helped us introduce the romance of Darjeeling, along with its fables and legendary tea to people all over the country. Thankfully, we could do it in a way that struck a chord in the hearts of people. But it's still early days, and we can only gauge the impact of this viewership and its metrics over a few months," Sparsh said.
After their success on Shark Tank India, they spent six months taking stock of the situation, and have chalked the path forward for Dorje Teas. "We got great feedback about the problems we were facing, the way to diversify, and the marketing and distribution models to consider. Now, we will go full throttle into becoming the brand that people associate with Darjeeling tea. Our aim at Dorje is to do for Darjeeling tea what Sula did for Indian wine. We want to introduce younger consumers to specialty teas, just like how Blue Tokai introduced them to specialty coffees."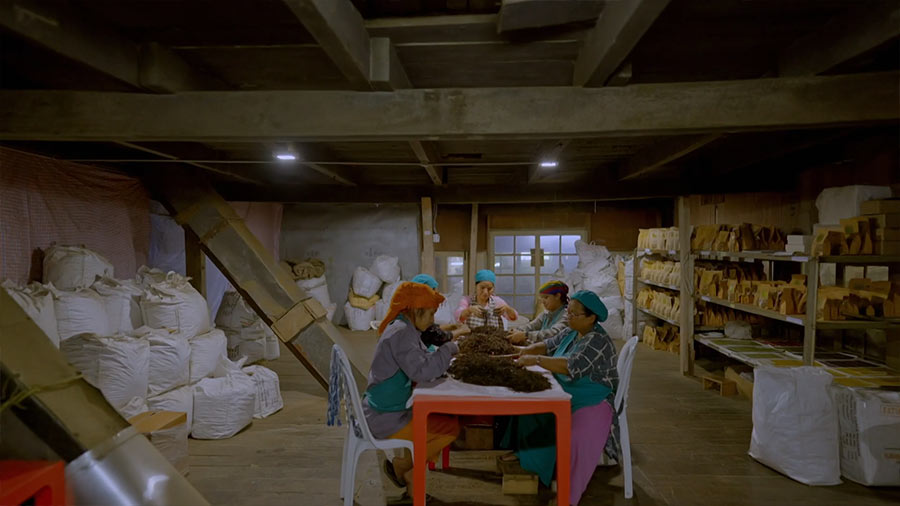 Another scene from the video they presented
Scaling seems to be the mantra for Dorje Teas over the next 24 months. "We want to be present in every Indian cafe in Tier 1 and 2 cities, because that's where young India is, while also expanding outside India. We want to establish ourselves on every e-commerce platform. We want to constantly innovate and create new experimental tea blends and bring show-business back to Darjeeling. Our brand is led by storytelling, and we want to tell stories that reach bigger audiences," Sparsh concluded.
When asked about how they intend to preserve their passion in the face of growing numbers, Sparsh's face lit up. "It's easy to forget the numbers once you come to Darjeeling. At night you could be worried about performance, but when you wake up in the morning, be it misty or sunny, a hike at Selim Hill Tea Garden makes you realise what you are fighting for. This happens every single day, and I don't think it will ever stop."