On the 10th day of the 10th month of 2022, Liverpool were 10th on the Premier League table after a summer that saw them sell their number 10 (Sadio Mane) to a team that has won the last 10 league titles in their country (Bayern Munich, who else!). Once this strange coincidence started going viral on social media earlier this week, Liverpool fans became irritated. This is not the first time that numbers have been held up to explain their club's bizarre start to the season. After Liverpool had collected just two points from their opening three Premier League games in August, the football world was abuzz with the number seven. More specifically, Jurgen Klopp and his 'seventh season syndrome'.
Having joined Liverpool in late 2015, Klopp has not only become one of the most successful managers of the modern era but also a cult figure at Anfield, a status cemented by the club's sixth European Cup triumph in 2019 and their first league title in 30 years in 2020. But Klopp's Reds have begun 2022-23 in horrendous fashion, with just two wins out of eight games in the Premier League and an indifferent series of displays — despite a 7-1 demolition of Rangers — in the UEFA Champions League. With Liverpool set to host their nemesis Manchester City on Sunday, My Kolkata tries to explain what has been going wrong at Anfield this season.
What is Klopp's 'seventh season syndrome'?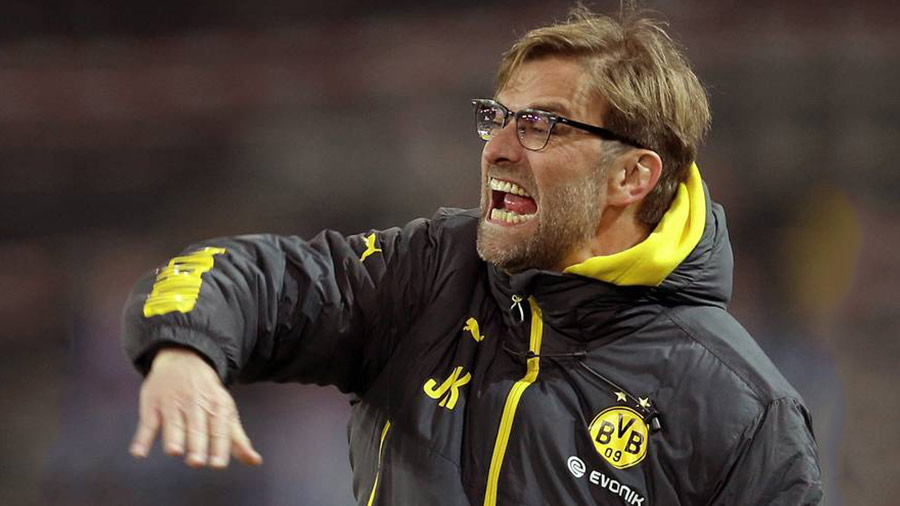 Klopp took Borussia Dortmund to great heights before dropping off drastically in his seventh season at the club
Borussia Dortmund
Following an undistinguished playing career, Klopp's managerial journey began in 2001 with the club he last played for, Mainz 05, based in a German city known more for its mediaeval markets and architecture than its football. But the mercurial Klopp had an instant impact, staving Mainz off relegation in his first season before securing promotion three seasons later into the German top flight of the Bundesliga. Even though Mainz had the smallest budget and the smallest stadium upon their arrival in Germany's big time, they finished just outside the top 10 in their first two seasons, before being relegated in 2006-07. The following season, which was Klopp's seventh with the club, Mainz failed to get back up to the Bundesliga, leading Klopp to quit and move on.
What followed was Klopp's efflorescence into a world-class manager at Borussia Dortmund, where he won back-to-back Bundesliga titles and reached the UCL final in 2013, before falling short against a treble-winning Bayern Munich in an all-German final at Wembley. After narrowly missing out on a third league title, Klopp's seventh and final season at Dortmund was a horror show. Down in the relegation zone on Christmas Day in 2014, Dortmund finished the season in seventh place, lost the DFB-Pokal final to Wolfsburg and crashed out of the UCL in the first knockout round against Juventus. In other words, history repeated itself and Klopp's "seventh season syndrome" had returned. 
"This isn't the situation here," stressed Klopp, when asked about his curious seventh season struggles with respect to Liverpool at the start of this season. He elaborated on his argument by explaining how Mainz had needed a change by the time he was in his seventh season there while at Dortmund, the exodus of top talents such as Robert Lewandowski and Mario Gotze (both to Bayern, incidentally) had left the club hamstrung. That was not to be the case at Liverpool, assured Klopp, before adding that the "seventh year is just a perspective from the outside", without a pattern or proper justification.
Ageing legs, tired minds and the Alexander-Arnold dilemma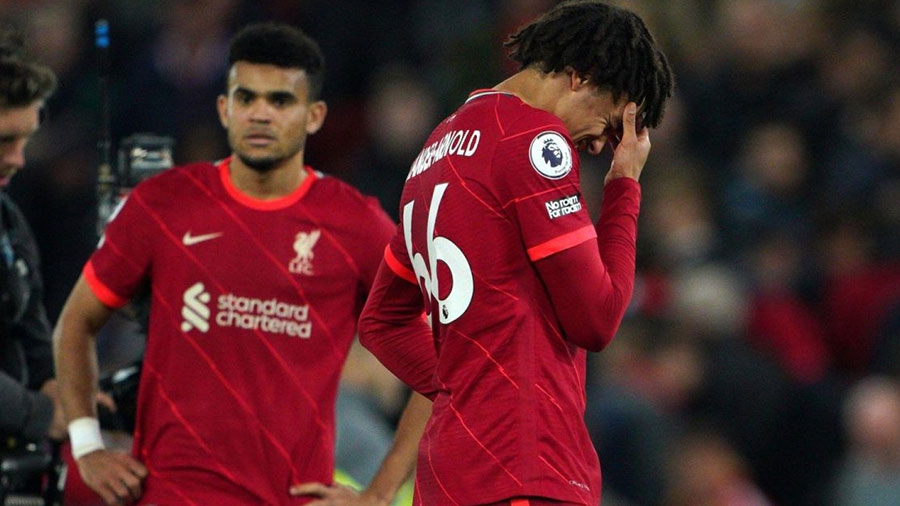 Liverpool has struggled with both tactical and personnel issues this season
Liverpool FC
At the beginning of his tenure at Liverpool, Klopp had called upon supporters to turn from "doubters to believers". Right now, he might want to repeat that call, given Liverpool's increasing list of concerns, the latest being the injury to Luis Diaz, which is set to rule out the Colombian forward (arguably Liverpool's best player this season) for the rest of 2022.
"We're no longer in the title race," admitted Klopp recently, perhaps with the intention of taking some pressure off his players who have looked tired, even complacent, this campaign. The gegenpressing and heavy metal football that ensured Liverpool swept teams away with speed, suave and spectacle seems to have run its course. It is possible that the exceptional intensity demanded by Klopp in training and on matchdays over the last six years have taken their toll, creating an overload for many ageing legs that have not been helped in any way by an extremely congested fixture list (owing to the World Cup in Qatar) this autumn.
Much has been made about the Reds' transfer window strategy (or the lack of one) with the exit of mastermind and Klopp's right-hand man Michael Edwards. The choice to hand a contract extension to Mohamed Salah (who has looked anything but his prolific self since) and make him the highest-paid player in the club's history while letting Mane leave for Bayern has been questioned by many, as has the big money splashed on former Benfica striker Darwin Nunez.
But for all the speculation up front, it has been Liverpool's war-weary veterans in midfield that have inadvertently opened the floodgates for rival teams to play through Liverpool this season. Had Liverpool kept Mane and not signed Nunez, they could have probably made a high enough bid to lure Jude Bellingham from Dortmund and reinforced their midfield with youth, enthusiasm and some much-needed invention. Instead, Klopp and Co. went for Arthur Melo from Juventus, a panic buy on deadline day, who is out injured right now without having played a minute of football for his new club.
In defence, the problems seem to be even more deep-rooted. Virgil van Dijk, hailed as the world's top defender till not too long ago, has been a shadow of his former colossal self. On the right, fans of Trent Alexander-Arnold have tried harder to defend him than he has tried to defend for Liverpool. After several years of playing a natural midfielder at right-back, Klopp's trick with TAA is not fooling anybody anymore. Structurally, Liverpool's offside trap has failed to work as planned this season (the loss to Manchester United at Old Trafford being a glaring example), with the back four rarely in sync. The distance between the defence and midfield has increased, meaning that Klopp's team are no longer as compact or efficient as they used to be.
The perfect tonic in town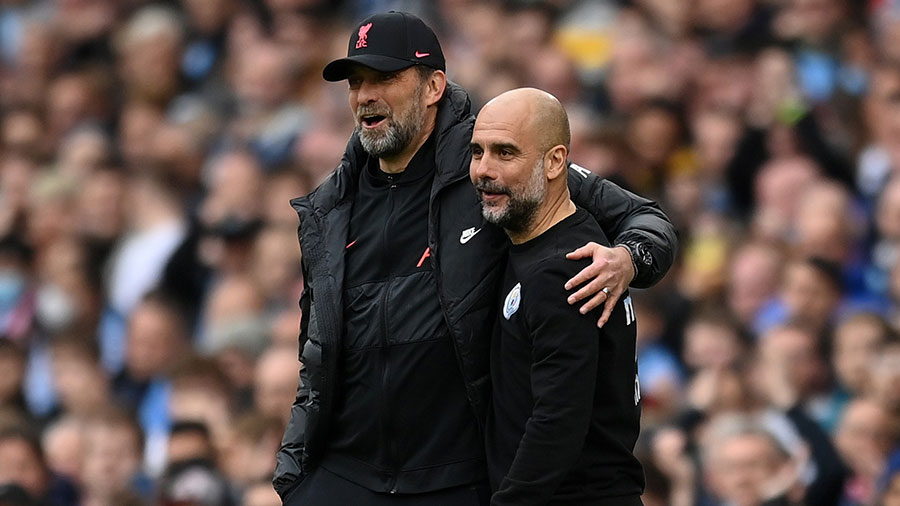 Pep Guardiola and Manchester City have traditionally brought the best out of Klopp and Liverpool
Liverpool FC
Despite all this, Liverpool remains a team that lost the league by a single point last season and the UCL final (to Real Madrid) by a single goal and won both cup competitions in England (beating Chelsea on penalties both times). Every squad has a cycle of success after which they inevitably slow down or fall apart. With Klopp and his maverick energy at the helm, neither seemed likely until this season. Mentally and physically, Liverpool are drained, something that has been evident in the players' body language recently. With the World Cup a little more than a month away, it is unlikely that Liverpool will swing into top gear anytime soon.
Having said that, the visit of Manchester City might just be the tonic Liverpool need to turn their season around, to prove that their problems are not terminal but an outcome of an extended slump in form. In the past, Klopp's belligerent Liverpool teams have frequently rocked City at Anfield and derailed Pep Guardiola's intricate plans. This time, with freescoring Erling Haaland also among the City ranks, Liverpool's challenge will only get steeper. Then again, if there is anybody that loves a challenge, it is Jurgen Klopp, seventh season or not!