"Few know how to shrug off a meddlesome past" and Nandini Sen is no exception. Far from shrugging it off, Nandini meddles into our common past in her first fiction collection, The Second Wife & Other Stories (Om Publication, Rs 235), to reconstruct victims as warriors, giving them the power and strength that society has categorically denied them. 
Sen is a professor of English at Delhi University. Her subject of research is diaspora studies and comparative literature, among others, and her academic writings have been published in literary journals like The Elusive Genre and The Muse. In this 184-page book that contains 11 short stories, Sen paints haunting portraits of real, fictionalised and epic women. It is through their tales that she expresses harrowing female experiences that revolve around facing and fighting the darkest evils of Indian society.
Be it a star-crossed love triangle against a backdrop of social unrest or the self-reckoning of a mother in a quest for her son, at the heart of the collection lie estrangement, suffering, love, empathy and emancipation. Her diversely cathartic stories reflect how centuries of patriarchy and social expectations have shackled women to wrongful obedience. But Nandini also goes a step ahead to give her characters enough power to make a change, to transform their lives and the world at large. The question, however, remains: do they take it? 
On a pleasant Delhi afternoon, My Kolkata had a chat with Nandini to try and answer that and other questions about her book, her philosophy of writing and her tryst with Kolkata.
Edited excerpts from the conversation follow.
I've always been a closeted writer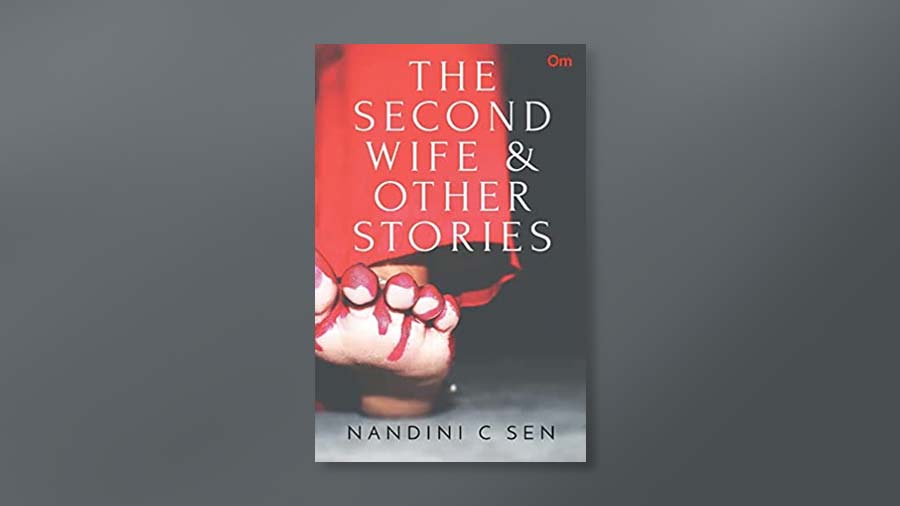 'The Second Wife & Other Stories' contains 11 short stories
My Kolkata: How did the book come into being? What was the idea behind it?
Nandini Sen: I've always been a closeted writer. As an academic and critic, I've critiqued my work a lot. I used to write often, but always refrained from sharing my stories in a structured manner, apart from publishing a few in literary journals. As a result, barring my immediate family and some close friends, not many knew about my creative writing. 
Then, in 2016, I submitted one of my stories for a national-level writing competition, and my story was adjudged one of the 10 best submissions. After that, I started sharing my work with more people and everyone around me thought that the stories were extremely good. But even then, I didn't think of publication.
Much later, I shared a story with a friend who insisted that it was time that I published a compiled work of my own. It was he who found me a book agent and then my publisher, Om International, came on board. That's how this book came about.
'I've come across countless stories of women who recall the Naxalbari days with happiness as well as sorrow'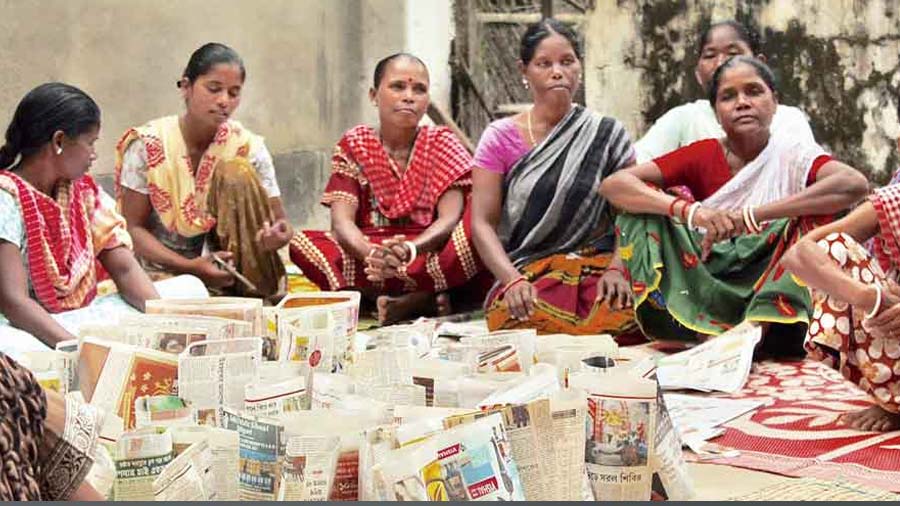 Naxalbari and its women figured heavily in Nandini's research when she was a Fellow at IIAS Shimla
TT archives
"We tend to cohabit with our past. We allow it to impinge upon our present, our future."   What made you start your book with these lines?
Honestly, there was no specific design behind it. For my first story, I had certain things in mind — a betrayer, the compulsion of writing when not feeling like it, the Naxalbari backdrop, the sapphire ring, etc. Interestingly, the sapphire ring was one of the prompts for the competition. And the idea of being compelled to write when unable to came to me through a book or film whose name I can't remember. Naxalbari has been my area of research when I was a fellow at the Indian Institute of Advanced Study (IIAS) Shimla, and I've come across countless stories of women, now social workers in Kolkata, who recall those days with a tinge of happiness as well as sorrow. So, when I tried to mix all of them, a narrative emerged.
'I've always had the privilege of looking at Kolkata from outside'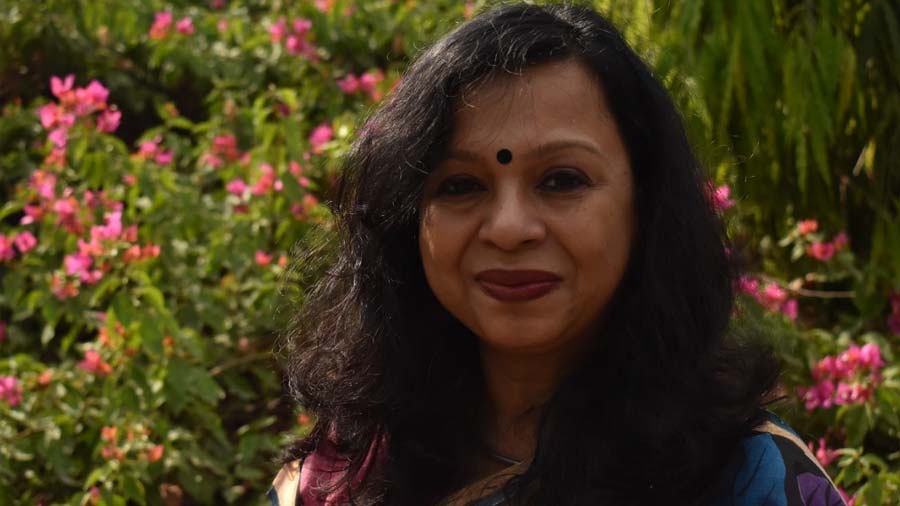 Some of Nandini's best memories of Kolkata go back to her summer holidays as a child
Hritam Mukherjee
Coffee House, Ballygunge, Tagore songs and white saris with red borders — your references to Kolkata and Bengali culture in your stories are striking. Is this an ode to your roots?
That's a wonderful term. Perhaps in my subconscious, I do pay an ode to the city. As hard as it might be for people to believe, I've never lived in Kolkata. I was born in Kolkata but lived across the country since my father had a transferable job. The better part of my adult life, from grade 11 onwards, I have lived in Delhi/NCR.
My trysts with the City of Joy were the summer holidays, when I went back to my didun's place from wherever my parents would be posted at that point of time. My Bengali reading, however, was from my dadu's library. I devoured his books, reading everything from Feluda to Rabindranath and Sarat Chandra. My Bengali reading has been eclectic and completely unstructured.
I've always had the privilege of looking at Kolkata from the outside. The stories that I tell are not my first-hand experiences; these are all that I've derived and collected from my relatives, cousins and mostly elders. I used to hear a lot about the Coffee House and the intellectual circuit that it housed. Once I heard that Soumitra Chatterjee was to visit it and my mother's friends went gaga over his arrival. Other stories have acquainted me to places like Ballygunge and College Street. So, I meet the city through my own stories, and that connects me with the city's aura and lets it grow on me. Many have told me that my book presents Kolkata as a character, and that flatters me.
She has nothing except her kids and her guts to leave a toxic marriage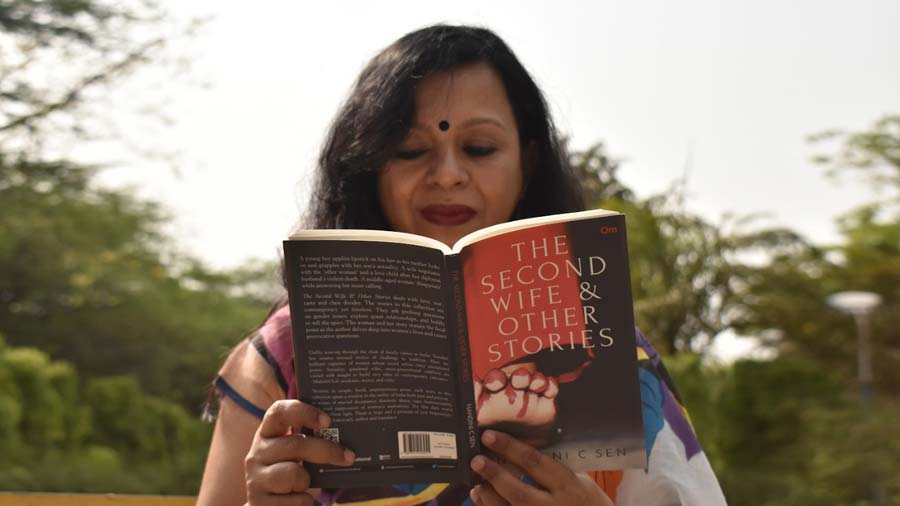 Real women who put up a fight have inspired many of Nandini's characters
Hritam Mukherjee
Every character in your book, be it Malati or Geeta or Bela or Jyotsna, can be read as an embodiment of suffering. Who were the real life Malati, Geeta, Bela or Jyotsna whose stories of victimhood moved you to weave fiction around them? 
If you ask me if I know a real-life Malati or Bela, then no, I don't. But if you ask me about characters like them, then yes, I know plenty. I have seen and heard their stories, and their ways of putting up a fight have moved me to base fictionalised characters around them. For example, I know a woman who's my mother's masseuse. She's a single mother, with two children — her per-session pay of Rs 70 feeds three mouths in her family. After walking out of an abusive relationship with a drunkard husband, she and her kids carried bricks on their heads to construct a house of their own. She has nothing except her kids and her guts to leave a toxic marriage — and these are the stories that I talk about. In this context, I've been wholeheartedly inspired by Mahasweta Devi and Ashapurna Devi's writing.
The characters I've written about have small successes, as it happens in life. In the words of an African novelist, Buchi Emecheta, my women are "feminists with a small 'f'". However indeterminate they may be, they have the agency to take the next steps. Whether they fail or they succeed is secondary. My stories are about that small step, that leap from fear to fearlessness. 
'To me, Bela is an ideal woman'
If you were to make a film on any one of these stories, which one would you choose and why?
Queen Kaikeyi seems to be the hot favourite of critics and journalists, but I'd choose The Second Wife. To me, Bela is an ideal woman. Her physical features are different from the socially normative ideas about beauty, and her emotional strength is reflected in her struggles and sacrifices. From demurely accepting her fate as the second wife of her late sister's husband to breaking domestic shackles to join the nationalist movement for her country, Bela answers her calling. And in her answers lie her emancipation, her freedom. I'd definitely want to see how this unfolds on the screen. 
Apart from Sita, the women of the Ramayana remain largely unstudied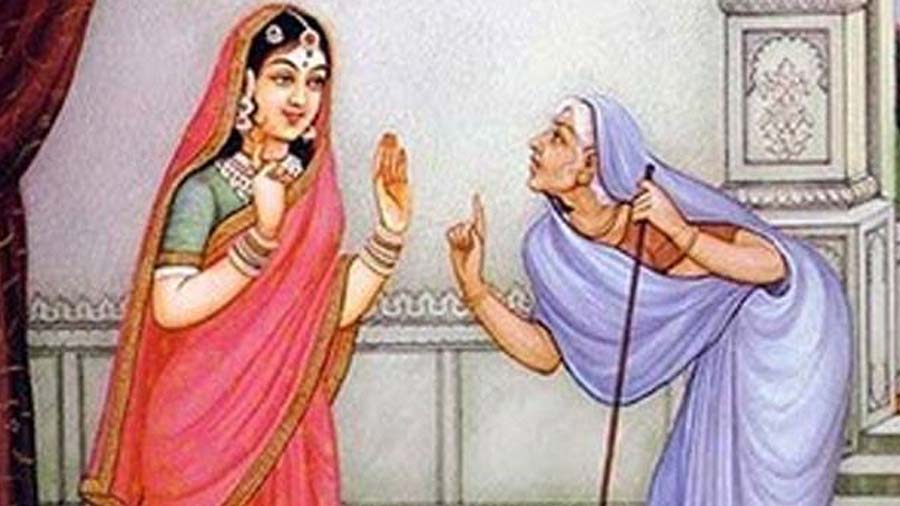 How did Kaikeyi get manipulated by Manthara in the Ramayana, asks Nandini
We have read the Ramayana. We have read the Sitayana, too. What made you retell a part of the epic through Kaikeyi's perspective?
I guess it stemmed from my discomfort about how women of the epic had been portrayed. Recent feminist retellings have told the story from Sita's perspective. The other women of the epic remain largely unstudied, like Kaikeyi and Urmila. We also see Hidimba in the Mahabharata for a limited period of time until her disappearance from the epic. Coming back to the Ramayana, Kaikeyi has always been the designated villain. It made me think — how did Kaikeyi, so accomplished in warfare and wise besides being beautiful, fall prey to her servant Manthara's manipulation? Thus, I wrote her story. Although fiction, I have kept the facts intact — she nursed Dasharath back to health, her marriage, her three boons, etc. I wanted to make a comment on the eternal dilemma of who gets the final triumph — destiny or free will?  
Life itself doesn't give closure all the time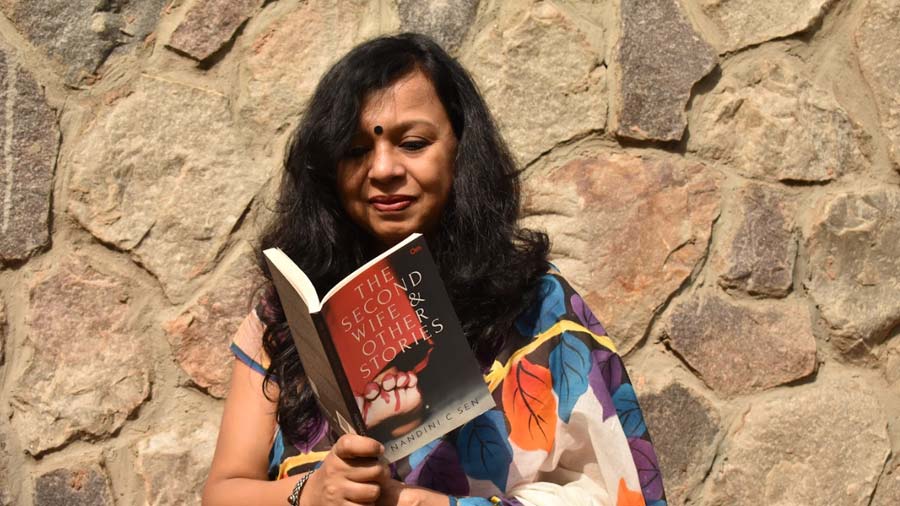 Emancipation is the most significant point of her stories and characters, feels Nandini
Hritam Mukherjee
Many of your stories in this book are cliffhangers. While you have kept the endings open to interpretation, there would be many who would seek closure of characters and their lives. Can they expect a sequel where the "unfinished" stories of the book take off to completion?
I have deliberately not given a definitive closure to a few of my stories, because life itself doesn't give closure all the time. For my stories and my characters, the significant point is that one act of emancipation. And, for me, I work with two phrases — agency and sisterhood. The very fact that the characters take steps against their oppression is important. And after that, enters social realism. They might win, they might not — it would hardly be real for the stories to show a consistently oppressed character win all her battles in two pages. If I have to show a character succeeding, I have to give them time. So, if there are sequels and second sequels, then the readers will definitely get to know (spoiler alert) where Nabonita went or what happened to Jyotsna's case.