Over the last decade, six out of 10 European club champions have been Spanish, including the latest in Real Madrid, who beat Liverpool in the 2022 UEFA Champions League final in May. The dominance of Spanish clubs has not only boosted their presence and following in Europe, but also made them household names thousands of miles away in India, where interest in Spain's domestic competition of La Liga has never been higher. 
In a bid to amplify La Liga's footprint in India, Jose Antonio Cachaza took over as managing director of its India operations in 2017. A season-ticket holder at Atletico Madrid and a fervent follower of the Spanish national team and Racing Club de Ferrol, Jose has been working with Spanish football for a substantial part of his career. As a veteran in the Spanish media and communications scene, Jose has been associated with numerous other sports in Spain, including tennis and Formula One.
My Kolkata caught up with Jose to understand La Liga's plans in India, what he makes of Kolkata's football culture and more.
Edited excerpts from the conversation follow.
India is more of a future market than a present-day market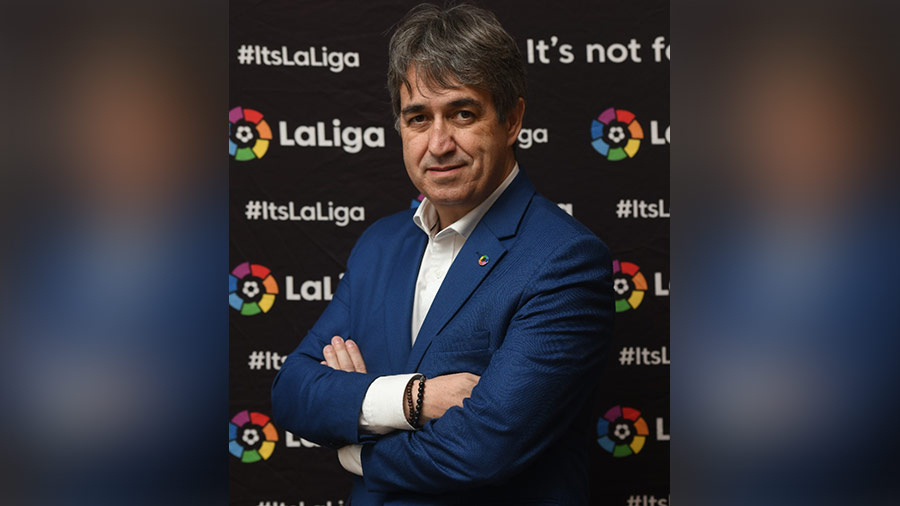 Jose Antonio Cachaza has been supervising La Liga's operations in India since 2017
Jose Antonio Cachaza
My Kolkata: How crucial is the Indian market for La Liga? How has the strategy in terms of La Liga's operations in India evolved since you joined in 2017?
Jose Antonio Cachaza: For La Liga, India is more of a future market than a present-day market. In terms of fan connection and following, India is a really relevant market. Around nine per cent of La Liga's overall fanbase is here (also including Bangladesh), which translates to roughly 13.5 million fans. In economic terms, India isn't a relevant market yet. For some perspective, the value of La Liga's media rights in North America is close to $200 million per season. In India, we're really far away from that. Before the last IPL tender, we were looking at a market of $2 billion per year for all sports in India, about 85 per cent of which went to cricket. So, in terms of football, there isn't much space just yet. At the same time, India is a place that's constantly growing, so we remain optimistic about our economic relevance growing in India.
As far as La Liga's strategy is concerned, it's evolved largely as a by-product of our overall team increasing in its size and expertise. When we started out in India, all our focus was on brand building, since football was the second sport in India, and even within football, La Liga wasn't the number one property (the English Premier League was). But with time, we've started focusing more on the monetisation part and acquiring partners for our operations in India. When we started out, we had no partners in India barring our broadcast partner. Now we have three – BKT, which is also our global partner, Hero Vired and Dream 11.
La Liga in India isn't just a metro phenomenon, we have a lot of following in rural India, too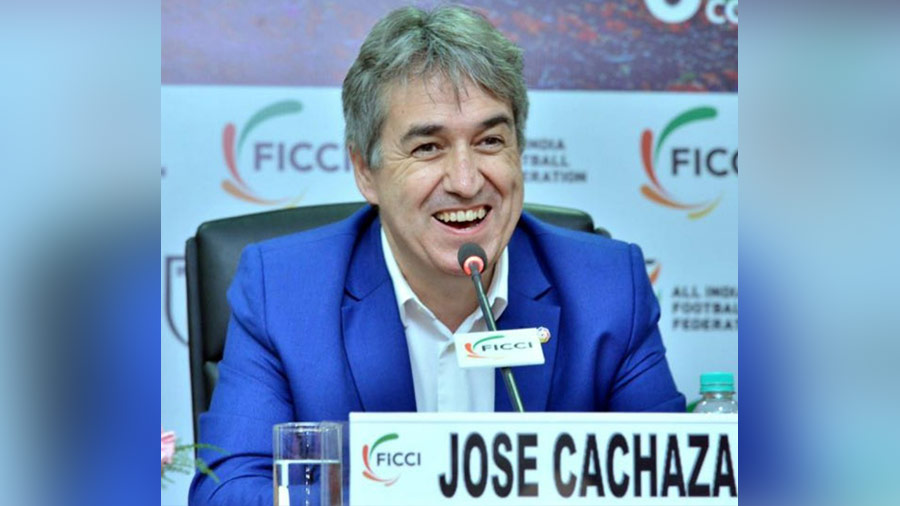 According to Jose, teams outside Spain's big three like Sevilla, Villareal and Valencia are becoming increasingly popular in India
La Liga
There are thousands of Indians who support La Liga clubs like Barcelona, Real Madrid and Atletico Madrid. What kind of data and insights can you share with us about the support for these three clubs in India? How much fanfare is there regarding the rest of the Spanish top-flight teams?
In terms of overall fan support in India, Barcelona are a little bit ahead of Real Madrid. That's pretty much always been the case. However, during the 2021/22 season, we saw an interesting trend – audience for matches involving Barcelona and Real Madrid dropped slightly, while the viewership for matches involving other teams went up. This shows that other clubs are growing in India, particularly clubs like Atletico Madrid, Sevilla and Villareal. Even Valencia, who haven't had the greatest of seasons, are increasingly popular among Indian fans, as are Real Betis. And La Liga in India isn't just a metro phenomenon, we have a lot of following in rural India, too. However, we've got to keep at it to ensure that these clubs build better brands in India, where there isn't much identification of La Liga clubs that are outside the top 10. If you go to Mexico, for instance, they know our clubs in the second division, too!
Even after Messi and Ronaldo left La Liga, viewership continued to rise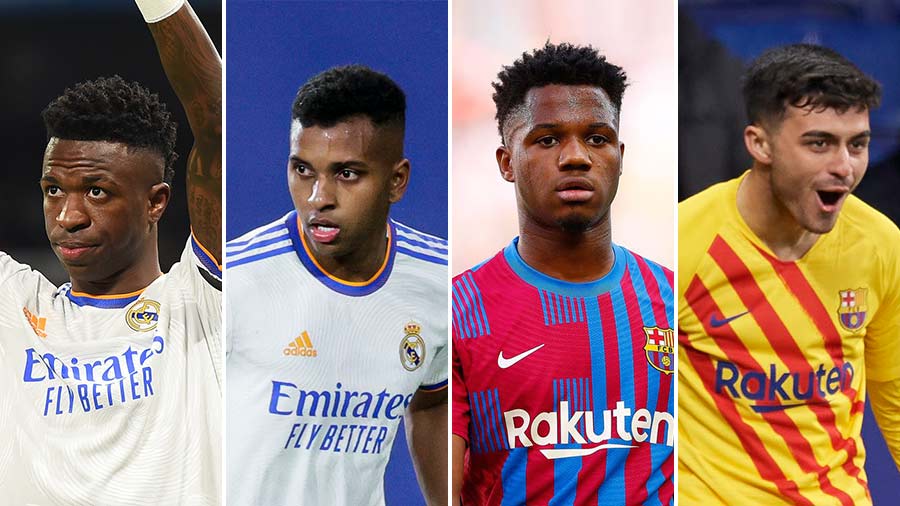 (L-R) Vinicius Jr., Rodrygo, Ansu Fati and Pedri are among the La Liga players Jose believes can be the superstars of the future
La Liga
In the last five years, La Liga has lost Ronaldo, Neymar and Lionel Messi. On top of that, the transfer of Kylian Mbappe to Real Madrid never happened. How have all these deals or no-deals affected La Liga's following in India? Do you think La Liga is falling short of star power right now? 
The three names you mentioned leaving La Liga weren't just lost by our league, but also in a way by football itself. Neymar has been disappointing, hardly the same player he was in Spain, ever since he joined PSG. And let's face it, both Messi and Ronaldo are in their twilight years. At the same time, I'm glad to say that in the season after Ronaldo left (2018-19) as well as the season after Messi left (2021-22), La Liga viewership continued to rise. I've always believed that clubs and leagues stay while players come and go. But even when it comes to individual talents who might be superstars of the future, La Liga has quite a few of them. At Real, there's Vinicus Jr. and Rodrygo while Barcelona have Ansu Fati, Pedri and Gavi.
I don't think any European league is currently doing more in India than we are
Are there any plans in place for Spanish clubs to open more football academies in India or get associated in any way with the development of grassroots football in the country?
If you look closely, Spanish clubs are already getting involved in India, way more than their counterparts in England. Barcelona have a project in India, where they have opened schools in Delhi, Mumbai and Bengaluru. We have our La Liga Football Schools project, as part of which Spanish clubs such as Sevilla, Real Betis, Celta Vigo, Cadiz and Alaves will be adopting different football training centres across India. Sevilla are also launching their association with Bengaluru United. Atletico Madrid were associated with ATK for several years, but they continue to have their presence in India through their collaboration with the Tata Football Academy. While we'll love to expand La Liga's presence in Indian football even more, I don't think any European league is currently doing more in India than we are.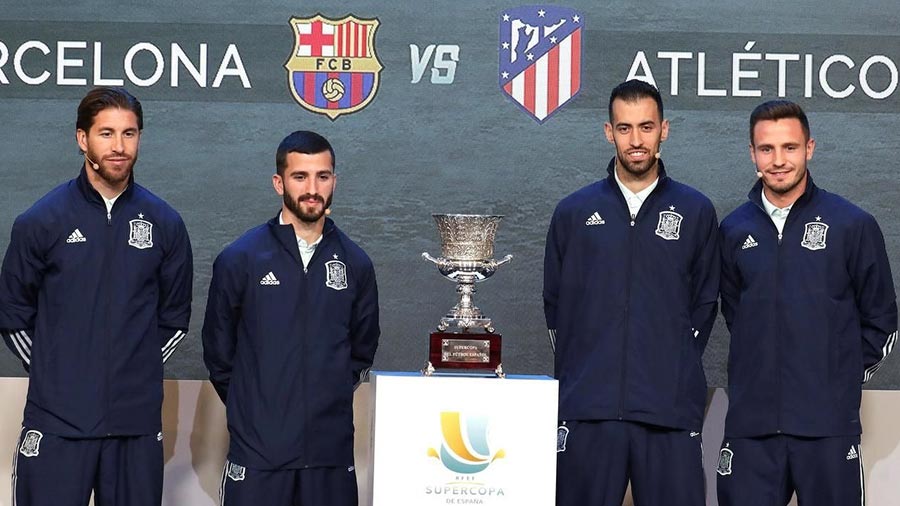 Ever since 2019, the Spanish Super Cup has been played in Saudi Arabia, with the exception of 2021, when pandemic restrictions brought it back to Spain
Royal Spanish Football Federation
Clubs are mostly free to come to India during June and July, when conditions are really hot
When can we see Barcelona or Real Madrid play in India? Over the last few seasons, the Spanish Super Cup has been played in Saudi Arabia. Any chance it might come to India?
The Super Cup in Saudi Arabia or even El Clasicos in the United States involve a huge amount of business and there's an enormous budget involved. When I first came to India, I thought it was impossible to have a big event here. Then I saw U2 come to India and sell a lot of tickets and that was an eye-opener. In 2018, we got Girona to come and play in Kerala against the Kerala Blasters and we were in talks in early 2020, before the pandemic struck, to do that again. Unfortunately, 2022 isn't the year to bring Spanish clubs to India, but going forward, we can make this happen. One issue is that clubs are mostly free to come to India during June and July, when conditions in India are really hot for football.
Fans in Kolkata or Kerala aren't very different from Madrid or Barcelona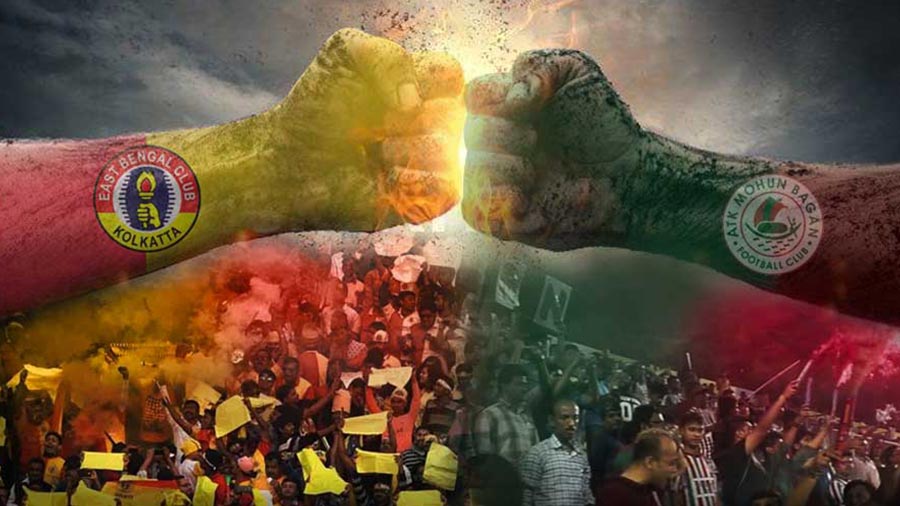 Jose believes that love for local football is as powerful in certain parts of India as in places like Madrid and Barcelona
TT archives
As someone who has seen both Spanish and Indian football from close quarters, how would you compare the relationship of both sets of fans with their domestic clubs? In India, be it in Kolkata or down in Kerala, they love their local teams. Earlier this year, I was in Goa for the Indian Super League (ISL) final and was amazed to see 10,000 Kerala fans travel to Goa by bus just to watch the game. In that sense, fans in Kolkata or Kerala aren't very different from season-ticket holders in Madrid or Barcelona. One difference is that the passion for football isn't the same across the whole of India. A lot of metro cities are still building connections with their teams, and the ISL has just been around for eight years. 
Walking around the Maidan and watching amateur footballers play is heartwarming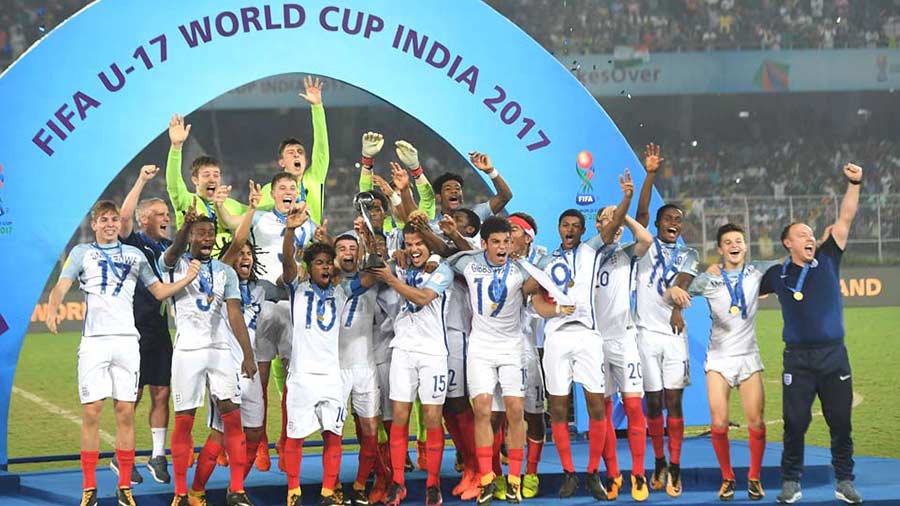 Jose understood Kolkata's passion for football after watching more than 65,000 people attend the FIFA U-17 World Cup final where England were crowned champions
FIFA
What have you made of Kolkata's love for football? 
I love Kolkata and enjoy walking around the city, especially the parts where the colonial heritage is more prominent. Kolkata is a magnificent place to visit. On Kolkata's relationship with football, I can give you two moments that made it clear to me how much the city loves the game. The first was the final of the FIFA U-17 World Cup at the Salt Lake Stadium in 2017 (where England beat Spain), which saw more than 65,000 people witness the action. There's no way you'd have got more than 20,000 people for the same match in England or Spain. Secondly, just walking around the Maidan on a Saturday afternoon and watching amateur footballers play with the intensity they do is heartwarming. Both these moments sum up Kolkata's passion for football.
India is where Spain was about 20 years ago
Before all this, you had a spell as a referee in Spanish football. What was that like?
To say that I was a terrible player would be an understatement. So I became a referee even before I turned 16. Refereeing, for me, was a way of being inside football. It helped me understand the language of football and how whether I was in a FIFA meeting in Zurich or in the Spanish community of Galicia refereeing a match between two regional teams, the language of football remained the same.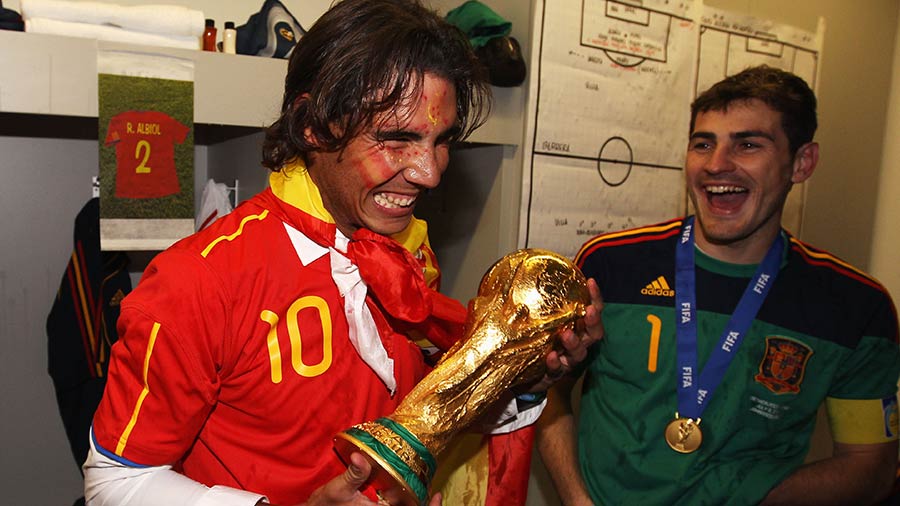 Rafael Nadal (seen here with Iker Casillas) and the Spanish men's football team have helped Spain carve out their golden era of sporting dominance in the 21st century
FIFA
Given your vast experience of working in Spanish sport and media, would you say that the last decade-and-a-half has been the golden age for Spanish athletes, not just in terms of sporting success but also commercial growth and visibility? 
Spain is collecting right now the fruits of decades of strong investment and strong work in sports. This goes hand-in-hand with Spain joining and integrating into the European Union and our economy showing a considerable improvement as a result. There have also been singular moments of importance in Spain's journey. Before the Olympic Games in Barcelona in 1992, the government invested a lot of resources in improving the condition of Spanish athletes. All this has taken Spain to a position where they have the resources, chiefly the money, to be a major sporting power. When I look at India right now, I'm tempted to think that India is where Spain was about 20 years ago. I'm not saying there are exact parallels, but with programmes like Khelo India and other initiatives, India is starting to invest in its future, which should pay off in the coming decades.
Spain became world champions because Cruyff had changed our understanding of football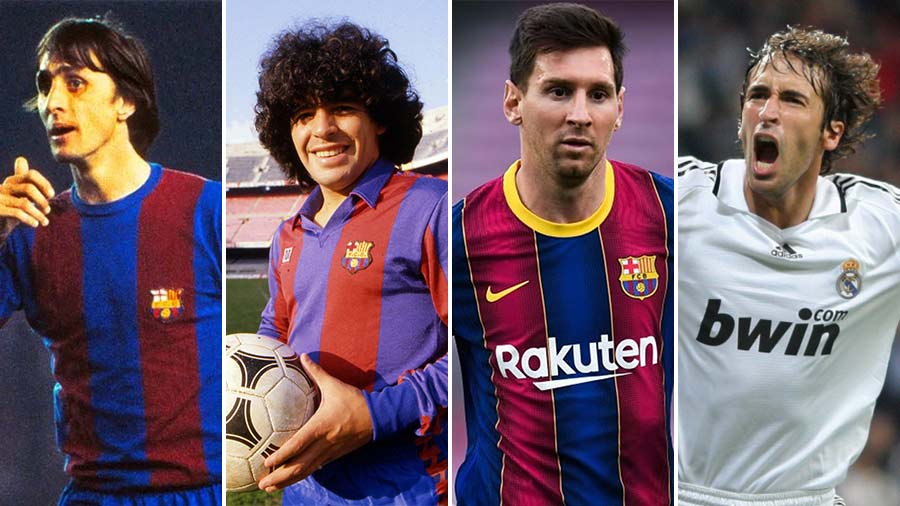 (L-R) Johan Cruyff, Diego Maradona, Lionel Messi and Raul are among the players Jose enjoyed watching the most in La Liga
La Liga
Lastly, in all your time of following and being associated with La Liga, who are the top five players you have enjoyed watching the most?
Number one has to be Johan Cruyff. I was eight when he signed for Barcelona and it was an incredible moment to have him in Spain. His presence changed Spanish football forever. We became world champion (in 2010) because years ago Cruyff had changed our understanding of football. After Cruyff, I'd put someone who's known more as a manager than as a player – Luis Aragones. I met him personally and I have a soft spot for him. I'd reserve the next two spots for Diego Maradona, who only had a short time in Spain, and Lionel Messi. Finally, I have to pick one Real Madrid player, and no, it won't be Cristiano. I'd rather pick Raul, who was the best Spanish player before the golden generation came along and won everything.