Soumendu Roy, through whose lens the world viewed and experienced the vision of Satyajit Ray, breathed his last today, at the age of 90. Roy's journey as a cinematographer in Ray's films began with Teen Kanya (1961) and the partnership produced a corpus of work — Goopy Gyne Bagha Byne, Sonar Kella, Shatranj Ke Khilari, Heerak Rajar Deshe, and many more — that has since been academically studied, dissected and celebrated across the world.
Filmmaker Anik Dutta's 2022 film Aparajito documented the journey of Ray making Pather Panchali, and a meeting with Soumendu babu gave the director a treasure trove of anecdotes from the sets of the 1955 film.
My Kolkata spoke to Dutta about meeting with Soumendu babu, Roy's legacy and how his work inspired him.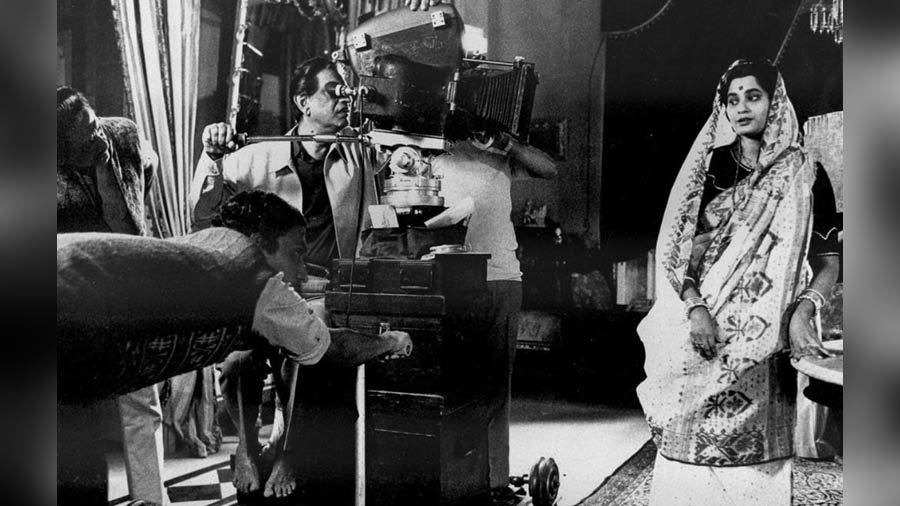 On the sets of 'Teen Kanya'
IMDB
"When you watch a film at a young age, you find something remarkable about the images and the visuals. You do not think about who's behind the cinematography, the lights or think about the technicalities behind it — you just realise it looks peaceful and evocative. That was the case with Ray's films," said the filmmaker. It was only later that he came to know that Ray's films were initially shot by Subrata Mitra, and then the baton was eventually handed over to Soumendu babu. "Most of Ray's works were shot by him (Roy), and his work really impressed me."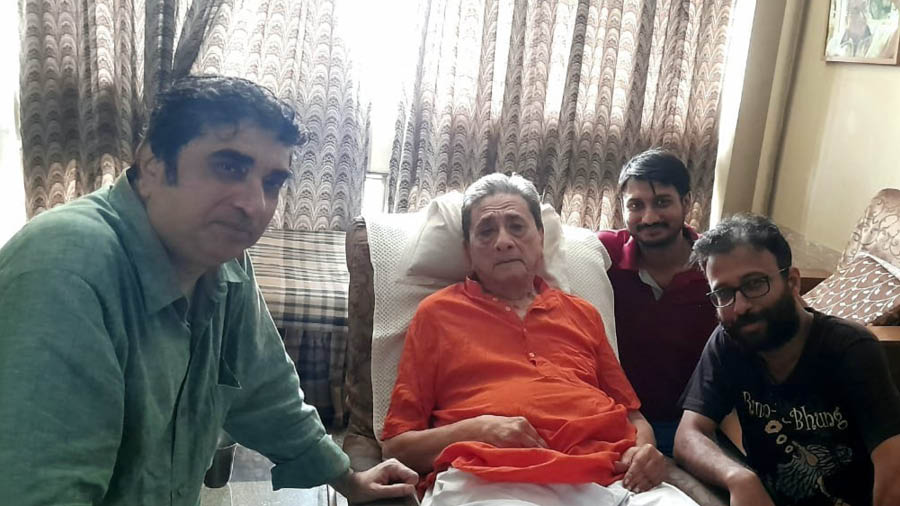 Anik Dutta meeting Soumendu Roy during the shooting on 'Aparajito'
Dutta visited Soumendu Roy while shooting for Aparajito. Roy was, in fact, in charge of looking after the famous Mitchell camera on the sets of the Ray classic. He was also the last person alive who was associated with the Pather Panchali crew.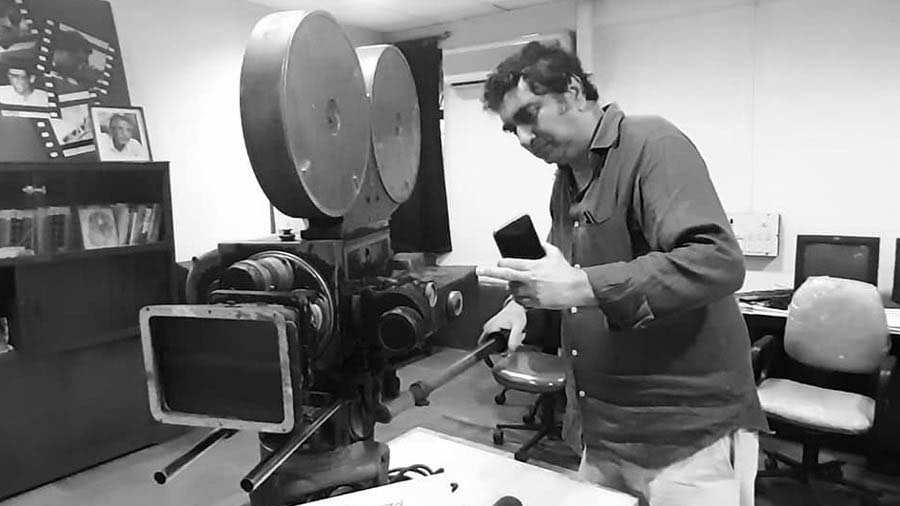 Anik Dutta with the Mitchell camera used during the shooting of 'Pather Panchali'
Anik Dutta/ Facebook
"He was extremely warm and we got access to a number of interesting anecdotes, which we incorporated in the film," he said about the meeting. "This was an interaction I deeply treasure. I wished to go to his place another time and talk to him, but sadly that won't happen. The fact that he was the last remaining ember of Pather Panchali truly marks the end of an era."