The year that was could not have ended on a better note for golf lovers in Kolkata, as both the All-India Amateur Championship and the All-India Junior Championship titles returned to the city.
Within the space of a week, Sandeep Yadav, 20, had seen off stiff competition from Md. Wasil to become the Amateur Champion in Mumbai, while Anshul Mishra, 14, was crowned Junior Champion in Bengaluru. While Sandeep's win came in the Match Play format (where two golfers go head-to-head in individual rounds), Anshul's triumph was secured as part of Stroke Play (where all competing players simultaneously battle it out). "I can't remember the last time Kolkata had two national champions at the same time," said Indrajit Bhalotia, a former national champion himself, and someone who has seen and shaped Sandeep and Anshul's golfing journeys right from the start.
My Kolkata caught up with the trio of champs at Tollygunge Club. Edited excerpts from the conversation follow.
'As national champions, both Sandeep and Anshul are comfortable with the idea of winning'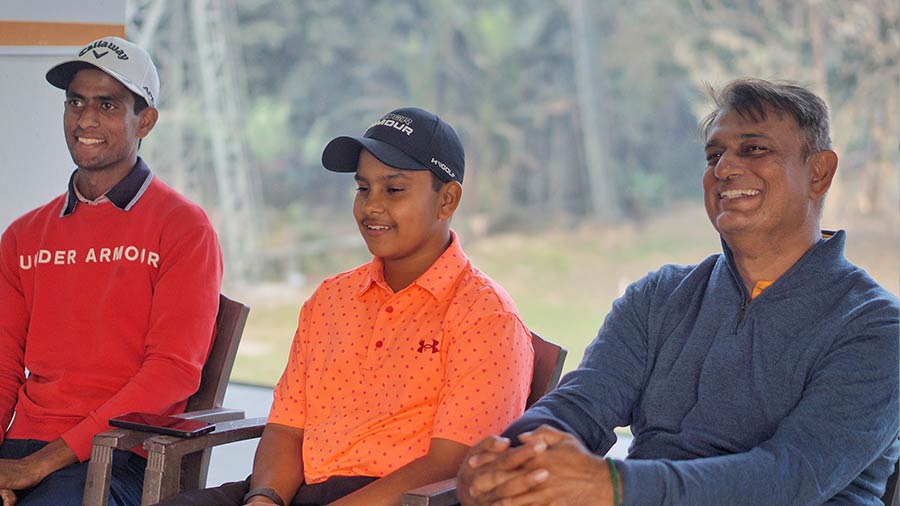 Indrajit Bhalotia (right) first met Sandeep Yadav (left) when the latter was 10 and Anshul Mishra (centre) when he was four-and-a-half
Soumyajit Dey
My Kolkata: What do you remember about seeing Sandeep and Anshul for the first time? What struck you?
Indrajit Bhalotia (hereafter Indrajit): They were really small when I first saw them. Sandeep was around 10 and Anshul was four-and-a-half! He used to come on his parents' lap at the time. But as they started playing, it was obvious they had something special. Anshul had an inherent flair and a mature game from very early on. Sandeep also had innate talent and an ability to work really hard.
As they've grown and become better as players, they've developed a crucial similarity. As national champions in their own right, they are comfortable with the idea of winning. Not a lot of athletes are, which often differentiates the champions from the runners-up.
How did the two of you feel when you first met Indrajit? What have you learnt from a golf guru like him over time?
Sandeep Yadav (hereafter Sandeep): I was a bit intimidated when I first met him. Back then, in my initial days of knowing him, I'd call him a lot. Once I called him some nine or 10 times to remind him to get my driver (a golf club) for me; eventually, I realised I should tone down the calling! I've learnt a lot from him over the years. Be it in terms of golfing techniques or the mental side of the game. Just his sheer presence is enough, at times. When he's around, I feel the pressure to do well, and that has a positive impact on my game.
Anshul Mishra (hereafter Anshul): When I first met him, I was below his waist ("You still are," quips Indrajit). But I've always felt really comfortable around him and valued his feedback and coaching. The most important thing I've learnt from him is to stay grounded.
My goal for 2023 is to play the Asia-Pacific Amateur Championship: Anshul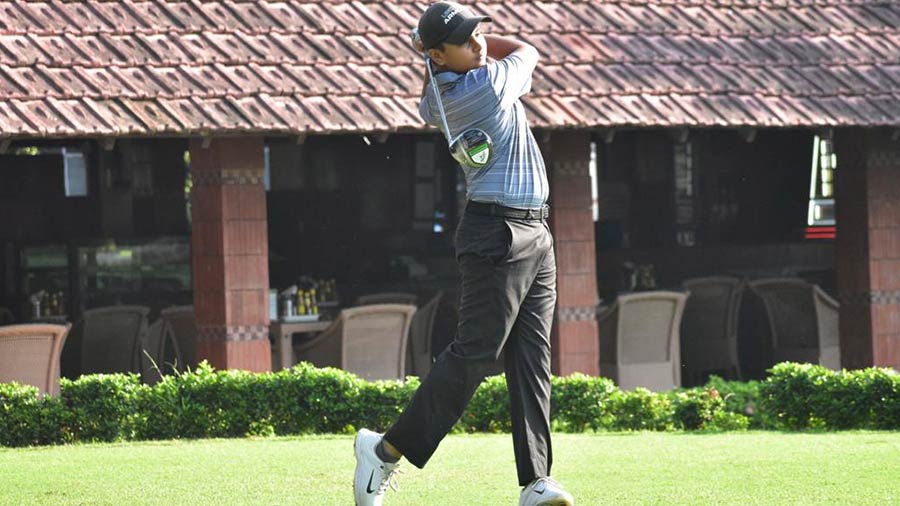 Anshul won three consecutive tournaments to end 2022
Protouch Golf Academy
Anshul, we last spoke to you at the end of 2021. Since then, what have been your highlights on the course? And what are you most looking forward to in 2023?
Anshul: Winning the last three tournaments of 2022 — the IGU Gujarat Junior Boys Championship in Ahmedabad, the IGU Western India Junior Boys Championship in Pune and the All India Junior Boys Championship in Bengaluru — have been the best moments for me. In the first, I came from behind to win, while I managed to retain my lead till the end of the next two. My goal for 2023 is to play the Asia-Pacific Amateur Championship, for which I need to play more international tournaments and accumulate as many World Amateur Golf Rankings (WAGR) points as possible.
Indrajit: I want to ask Anshul something. At this Championship, you came up against a lot of boys from north India, who are taller and better built than you are. Were you able to keep up with them and hit the ball as far as they would?
Anshul: I wasn't able to hit the ball as far, but I hit it straight. My chipping and putting were much better than most of them, which meant that I hit a lot of fairways and greens.
I want to become the number one ranked amateur player in India: Sandeep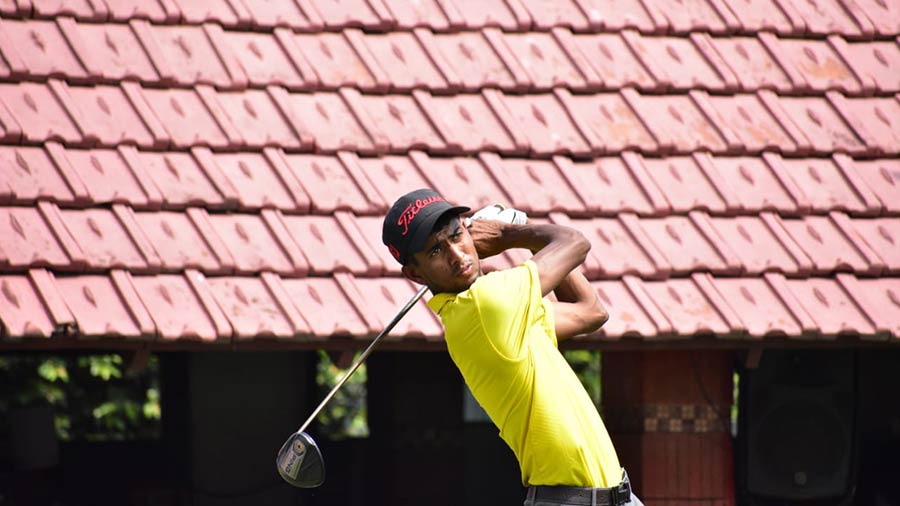 Sandeep almost withdrew from the All-India Amateur Championship before going on to win it
Protouch Golf Academy
Coming to you, Sandeep, would you regard your victory at the All India Amateur Championship last month as the most important of your career so far? How do you intend to better that this year?
Sandeep: Yes, that victory was the highlight for me. Even though I was playing good golf across 2022 and finishing in the top five or top 10 in most tournaments. Ironically, I was actually thinking of withdrawing from the Championship after my first round. But I changed my mind, kept playing and it turned out rather well!
For 2023, my goal is to become the number one ranked amateur player in India and represent the country at the Indian Open.
Indrajit: Your first round was against Aryan Roopa Anand, the two-time defending champion and overwhelming favourite. How did you cope with playing against him? Also, did you get any sleep before the final?
Sandeep: I've actually played a lot against Aryan, since we practise together frequently. Initially, I was nervous, but after a couple of holes, I felt fine. I approached it like a normal match thereafter. I was more tense during the quarters and the semis. And no, I barely got any sleep before the final. I was trying to distract myself by listening to music or scribbling in my diary that I'd be champion (the manifesting worked!) till 4am. After that, I barely got an hour's sleep before heading off to the club. It was only after the first few shots in the final did I settle down.
'The government and the corporates need to invest much more in golf'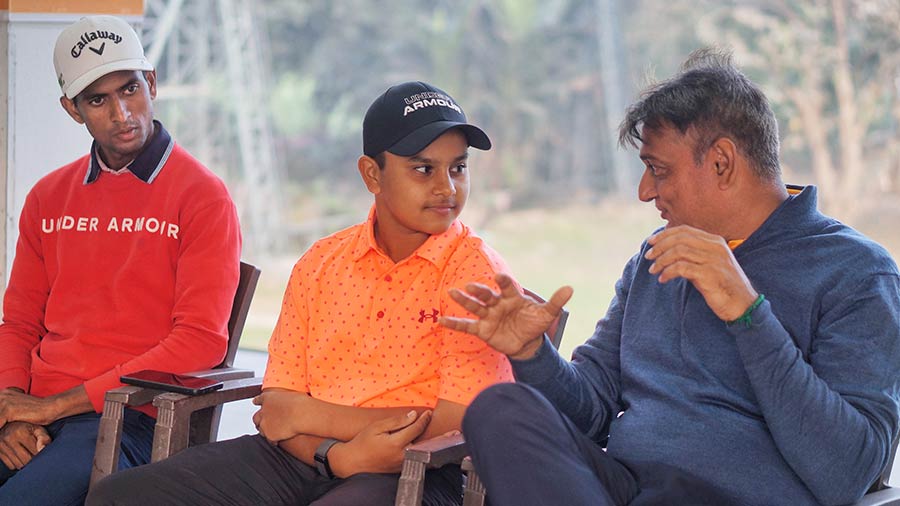 Getting sponsors for young golfers still remains a major issue in India
Soumyajit Dey
As young players on the rise, what are your sponsorship situations like?
Sandeep: I've recently got a job at Indian Railways, which will be a great source of support going forward. Prior to that, getting sponsorships wasn't easy at all, especially if I had to approach someone personally. But I've been very lucky to have the support of my home club at the Royal Calcutta Golf Club (RCGC). In particular, I'd like to thank three people who have supported me a lot — Dharmesh Vora, Vidyut Shroff and my friend-cum-brother Rohan Shroff.
Anshul: I haven't got any full-time sponsors yet, though my parents are on the lookout. However, since 2017-18, I've been receiving some amount of backing from The Golf Foundation, which has been helpful.
Indrajit: Getting sponsors in golf continues to be very hard in India. Back in the day, even when I was leading the Order of Merit in India, I struggled to find a sponsor. Unfortunately, the situation hasn't changed much. Today, if Anshul needs to be in the top 10 amateur players in the world, he needs to play at least 20 tournaments a year. That's close to Rs 50 to 60 lakh in terms of overall expenses. For Sandeep, if he needs to buy a better set of equipment, he needs to spend at least Rs 2 lakh. This is why we need the government to fund golf more and for the corporates to invest much more in the sport to help it grow.
'The lesson is that the secret is always within you, like in 'Kung Fu Panda''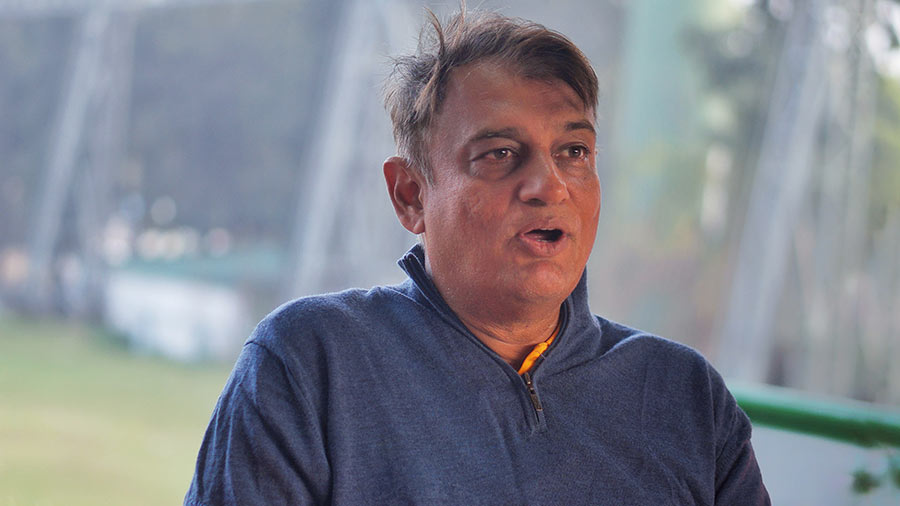 Indrajit feels that self-belief is the X factor that makes good players great
Soumyajit Dey
What advice would you have for these two going forward? And would you hazard to make any predictions about their future trajectories?
Indrajit: For Anshul, I'd actually advise his parents more than him, by telling them to keep him away from the limelight as much as possible. At least at this stage. When you win an All India tournament, you deserve some attention. But apart from that, Anshul shouldn't feel like he's already arrived.
As for Sandeep, he's someone who has overcome a lot of odds to get where he is today. Many times, when you've dealt with as many challenges as he has, it's easy to be content with what you have. The key for Sandeep is not to settle with what he's got, because he's capable of far more. A good example in this case is Viraj Madappa, a former student of mine, who has gone on to win on the Asian tour. But that's just one more step in his journey, it's not the final destination.
When it comes to predictions and trajectories, the ultimate for a golfer is to win one of the four majors, which no Indian has done till date. After that, it's to play and win on the PGA Tour, which only Arjun Atwal has done from India. For both of them, these should be the goals, right? (Sandeep and Anshul nod along). Ultimately, the X factor comes through self-belief. Which is why I keep referencing the film Kung Fu Panda (Part 1). When the secret scroll is opened, what lies there? A mirror. The lesson is that the secret is always within you.
But there's something else I'd like to touch upon in this context, which is the role of education. In India, we don't have a system where emerging athletes can plunge themselves into sport without any consequences. For instance, at some point, Anshul has to make the call on how long he can juggle studies and golf. For Sandeep, if he doesn't complete his graduation, he can only go so far in the Railways. These are issues that all young sportspeople in India have to think about.
'Golf coaching, nutrition and mental health at Protouch'
Let us shift our focus to the Protouch Golf Academy, the largest of its kind in India. Give us an idea of Protouch's footprint and how it is nurturing young talent at present.
Indrajit: We've set up academies across the country. Apart from our presence in Kolkata, we have our junior programmes in Mumbai and Hyderabad, and a golf course in Ahmedabad. What we offer is a holistic learning experience that combines golf coaching, nutrition and mental health. Our objective is to provide complete sports science support, which means that a lot of talented juniors from across India come to us and grow with us.
We're also starting to provide sports education, which will allow youngsters to complete their studies through special degrees from recognised universities/ colleges in case they want to drop out of traditional academia.
Sandeep and Anshul, what have been your major takeaways from your Protouch journey?
Sandeep: I wouldn't be where I am today without Protouch and Indrajit Sir.… I met Sir at an IGU camp and requested him to take me under his wing, which he did. Rukmini Mehta was my first coach at Protouch, as part of the RCGC Protouch Junior Programme. I'm indebted to her and all my other coaches at Protouch. Even today, when I'm not formally part of Protouch, I know the people there will always be there for me.
Anshul: I started my golfing journey through Protouch, and I'm grateful for all the support and coaching I received, including from my first coach there, Binod Pandey, as part of Indrajit Sir's Junior Programme at Tolly Club. With Protouch, I always felt comfortable and eager to learn new things, which have shaped the player I have become.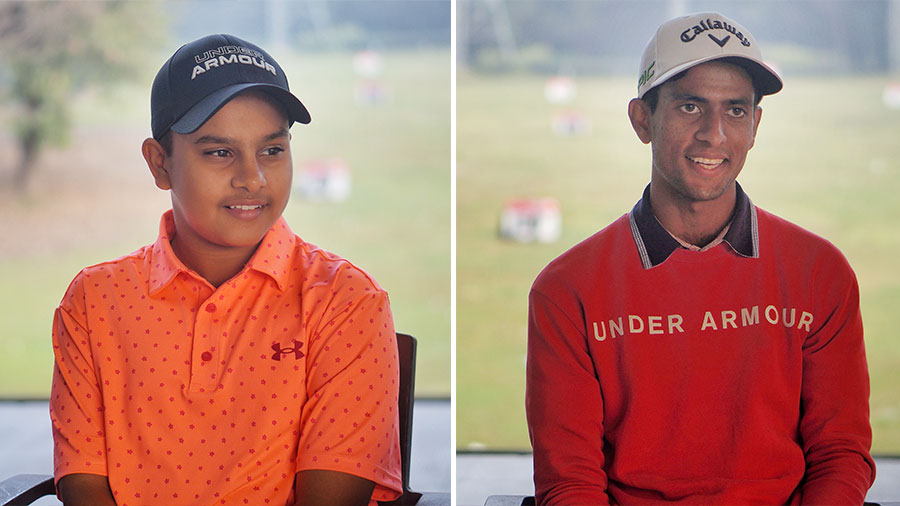 Anshul and Sandeep see each other play several times a week, either at Tolly Club or at RCGC
Soumyajit Dey
As national champions and golfers who have seen each other play a lot, what would you like to borrow from each other's game?
Sandeep: Anshul's shot game is excellent, and I'd like to borrow his chipping.
Anshul: Funny you should say that, because I feel my putting is actually better than my chipping! If I could, I wish to play as fast as Sandeep does and have the confidence he has when driving.
Finally, coming back to you, Indrajit, the last time we spoke, you said "I'd love to win one last tournament before I hang up my boots". When do you think that might be?
Indrajit: It'd probably take another year. I feel I've got two or three more years to make that happen, although I feel I'm running out of excuses!