As a kid, Indrajit Bhalotia never had a plan B. He always wanted to be a golfer. Unlike most childish convictions, though, Bhalotia fulfilled his dream – first becoming a champion golfer and then churning out young champions as a coach.
On April 10, Bhalotia, who has been active on the greens for over three decades, was recognised as a Master Golf Teaching Professional by the Indian Golf Union (IGU) and the National Golf Academy of India for his invaluable contribution to the game.
Twenty four hours later, My Kolkata caught up with Bhalotia at Tollygunge Club, his "home" away from home to get his thoughts on the award, his proudest moments and regrets as a player, his challenges as a coach, his life in his city, and more.
Edited excerpts from a breezy afternoon at Tolly Club's Driving Range follow.
To be recognised for my service to golf for over 33 years feels fantastic
My Kolkata: How and when did you come to know of this: being recognised as a Master Golf Teaching Professional? What were your initial thoughts and now, 24 hours later, what does this mean to you?
Indrajit Bhalotia: The National Academy came into being around 2004-05, and I was among the core group of people who helped take it forward. So, it's been 10 years of hard work…. Eventually, when I found out it was me and when I received the certificate on April 10, it was definitely a moment of huge satisfaction.
To describe how I feel now, I'd say that it feels quite different to, say, winning a tournament. But it's definitely something that makes me happy. Under my coaching, we've had a lot of youngsters come up, many of whom have gone to become national champions and all-India number one. We've gone and promoted golf across the country and a lot of work has gone in. To be recognised for my service to golf over 33 years feels fantastic.
As someone who's always been an introvert, golf suited me
What inspired you to take up golf and what do you remember from your first tournament?
I was born in the United Kingdom and my parents moved back when I was very young. The change in weather resulted in some asthmatic problems for me, and the homoeopath P. Banerjee told my father that he should take me outdoors as much as possible, particularly amidst greenery. At that time, my father had just started playing golf. So, at the age of three, I began following my father to Tolly. As someone who's always been an introvert and stayed within himself, golf suited me.
At the age of nine, I played a junior tournament, which I won. And then I played another and I won again. I thought to myself that this is the easiest thing to do – you play and you win! That's how I got hooked to golf. But I was also very lucky to have a father who gave me everything that was required. He was a salaried man, who had his limitations, but when it came to my golf, he made no compromises.
Maybe I succeeded because I didn't have a plan B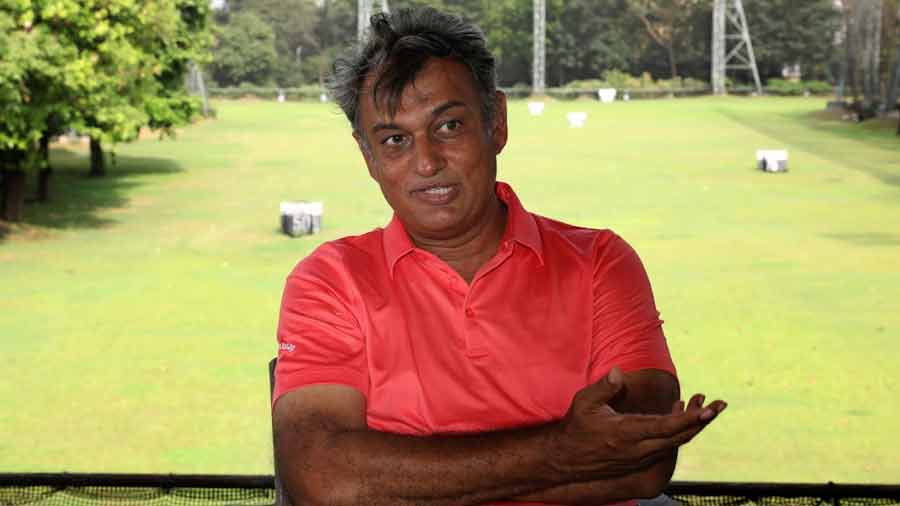 Even before he was a teenager, Bhalotia knew he wanted to become a professional golfer
Arijit Sen
When was the moment when you realised that you wanted to take up golf professionally? How did your family react to your decision?
It was right at the age of nine. I was 100 per cent sure that I wanted to be a golfer. I had no doubt in my mind, which is a dangerous thing, because I didn't have a plan B. Coming from a conservative middle-class family of pilots, lawyers and chartered accountants, wanting to play golf as a professional was unheard of. But my father was extremely supportive of my choice.
Today, when I look back at how I took it for granted that I'd succeed as a golfer, I realise it was a huge risk. It's not something I'd advise any youngster to do. Even my son (Udayjit), who has turned professional, was asked to complete his graduation.
However, on the flip side, maybe one of the reasons I succeeded was also because I didn't have a plan B, which made me put in my 110 per cent.
I can't wear a cap and play because Jack Nicklaus would never wear one!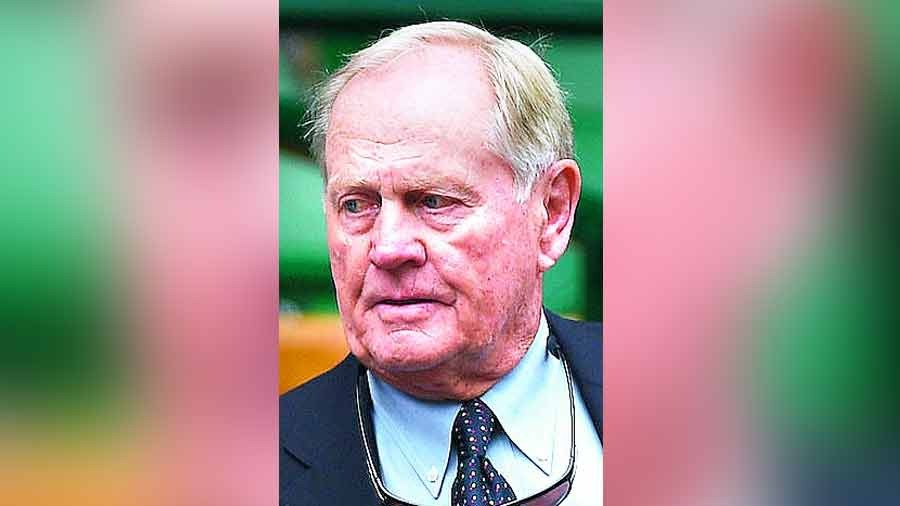 Bhalotia has always admired Jack Nicklaus, whom he regards to be the greatest golfer of all time
TT archives
Who were you golfing role models growing up?
I've always idolised Jack Nicklaus. He's the greatest golfer ever. I've idolised him to the extent where I can't wear a cap and play (because Nicklaus would never wear one).
Being a professional athlete in India is tough, especially when you have a family
Tell us what expectations you had of yourself when you became the youngest professional golfer in India at the age of 17.
I didn't have goals or expectations, but I had dreams, and I'd say I haven't achieved 99 per cent of them! I wanted to be world number one, though I did end up as top 10 in India for several years and top three for a good three to four years. Less than one per cent of professional athletes end up as winners, so for me to have won five PGA tournaments is something I can be proud of. Moreover, being a professional athlete in India is tough, especially when you have a family. You can't keep going on three-week trips without knowing if you're going to earn a single rupee or not. This is why, around 2001-02, I decided to focus more on my coaching and pursuing sport as a business instead of solely chasing my dreams as a player.
Has there ever been a whiff of regret since you made that decision?
Of course. From the playing aspect, there will always be regrets. But, at the same time, what I've been able to give back to the game as a coach over the past 22 years, makes me happy. I feel that I've been able to contribute substantially to the growth of golf in Eastern India.
Among your five tournament wins, which one made you the proudest or which one would you rate as the most significant?
The first one's always the toughest. I turned professional in 1989 and I won my first tournament in 1993 after a string of second place finishes. So, the first victory, which was the ITC Classic or the Southern India Open in Chennai, was the toughest tournament for me to win. But each victory is special in its own way. My last victory at Tollygunge Club in 2001 was extremely special because I had my father, wife and son (who was only two at the time) and around 200 people who had seen me grow, watching me play. There was a lot of support, but a lot of pressure, too.
A Sachin Tendulkar or a Tiger Woods would've been who they are irrespective of the coaches they had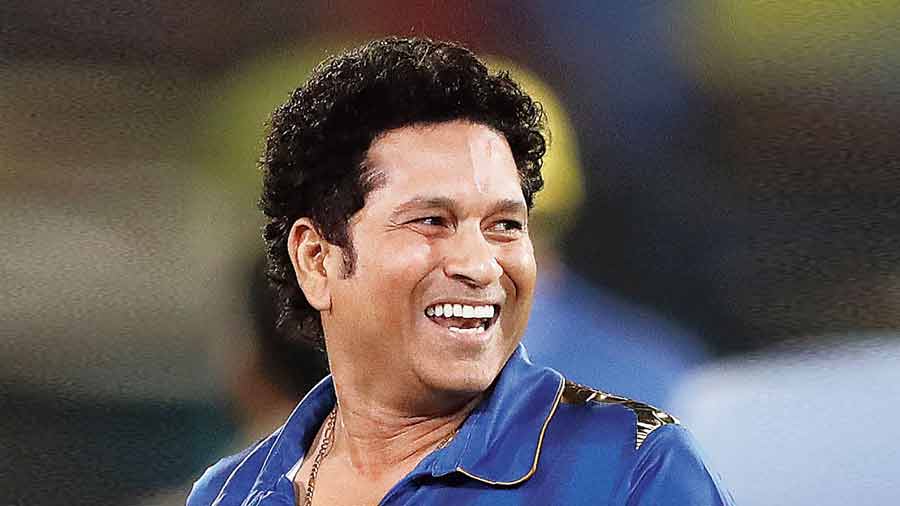 Athletes like Sachin Tendulkar would have been champions under any coach, feels Bhalotia
TT archives
You mentioned your decision behind transitioning to coaching earlier, but when you did make the move, what were your biggest challenges?
During my playing days, I never wanted to get into coaching, because it wasn't my passion. When I first got into coaching, I did it very reluctantly. Gaurav Ghosh (friend and fellow golfer) literally forced me into coaching and made sure I completed my course! Having said that, within three months of my taking over the junior circuit in Kolkata, a number of my players ended up doing well in tournaments. One of them won and started crying during the presentation, and when he spoke, he thanked his parents and me. That came as a surprise and a shock. I felt really emotional, something I never thought I'd feel for someone else, because as professional athletes you end up becoming self-centred. That's when I felt I started enjoying coaching.
But I must add that I don't believe that a coach can make a player. I think a Sachin Tendulkar or a Tiger Woods would've been who they are irrespective of the coaches they had. This is why I don't like taking credit for what my players go on to achieve. I feel that a coach's contribution to a player's success is not more than five per cent.
When you work with young golfers, what are the technical qualities you look out for? What are the mental attributes you pay most attention to?
I feel that to be a successful player, you need to have some amount of talent, most of which is genetically inherited. At a basic level, what I look for is hand-eye coordination, agility, the way they hit a ball, all these things can reveal how hard a kid has to work to become a top player. In terms of mental attributes, discipline and resilience are crucial. Discipline is what ensures longevity and turns great players into legends. Another important factor is timing, being at the right place at the right time against the right opposition.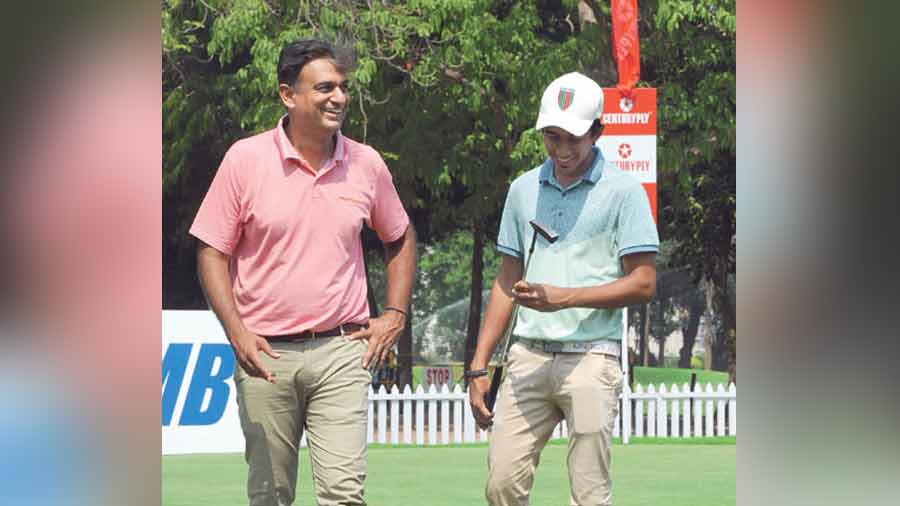 Discipline is the quality that turns greats into legends, remarks Bhalotia
TT archives
What were your goals in setting up Protouch Golf Academy? How far have you been able to realise those goals so far?
Originally, Protouch started as a clothing brand and entered the market of T-shirts. We were the first ones in India to make golf T-shirts. But soon enough, with the likes of Adidas coming in, I knew we needed to scale up. That's when we set up the academy, where I brought in coaches whom I'd train personally to vouch for quality coaching. Today we have around 14 to 15 coaches who work with me.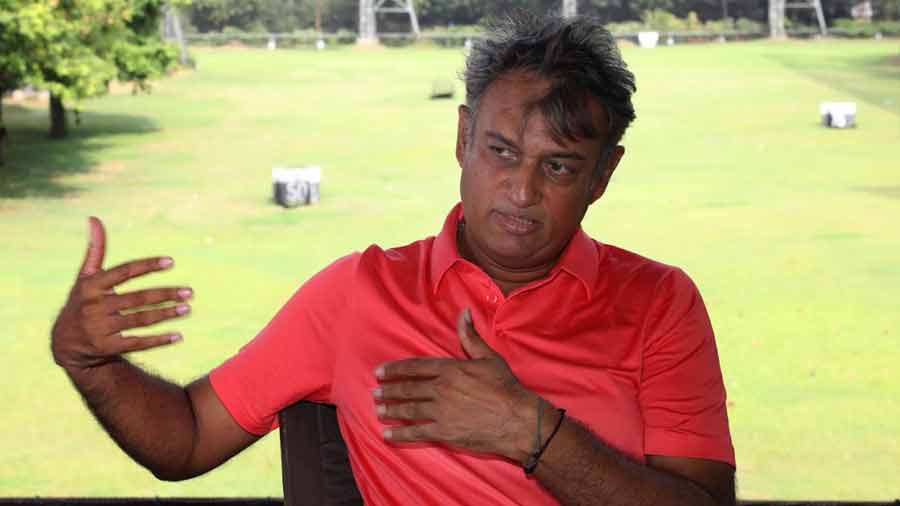 Initially, Bhalotia set up Protouch to replicate what his idol Jack Nicklaus did with Golden Bear
Arijit Sen
Then, sometime around 2005, I felt that we needed to enter the media industry. To this day, I think we're the only platform that exclusively covers golf in the country. After media, the next step was to enter education in 2017, which we did through what we call Champ for Life (CFL). We created an app whose purpose was to provide a holistic education to aspiring athletes, everything from academics to life skills. Currently, this is where most of Protouch's focus is, on ensuring that the sports education aspect of the organisation continues to develop.
We need to have an organisation that does for golf what the BCCI has done for cricket
You have seen Indian golf from such close quarters over the decades. If you had to pick three things you want to change about Indian golf, what would they be and why?
First, we need to have more driving ranges and public courses. Most golf courses and facilities in India belong to private clubs, which have a 15-year waiting list for membership along with an exorbitant entrance fee. That's simply not affordable for most people, which is why golf continues to be an aspirational sport. We need public courses where you can pay Rs 100 and practice or even pay Rs 500 to play golf for a few hours.
Second, golf needs to be marketed much better. We don't have enough sponsors to tap into. More corporates need to come out, whether through CSR or otherwise, to promote golf. We need to sell golf better in India.
Third, I think we need to have an organisation that does for golf what the BCCI has done for cricket in India. The IGU and the PGTI do a lot, but when you look at how the BCCI has expanded the scope of cricket, it's something that's a ready-made model for golfing organisations to follow.
Tom Watson finishing second at The Open at the age of 59 always inspires me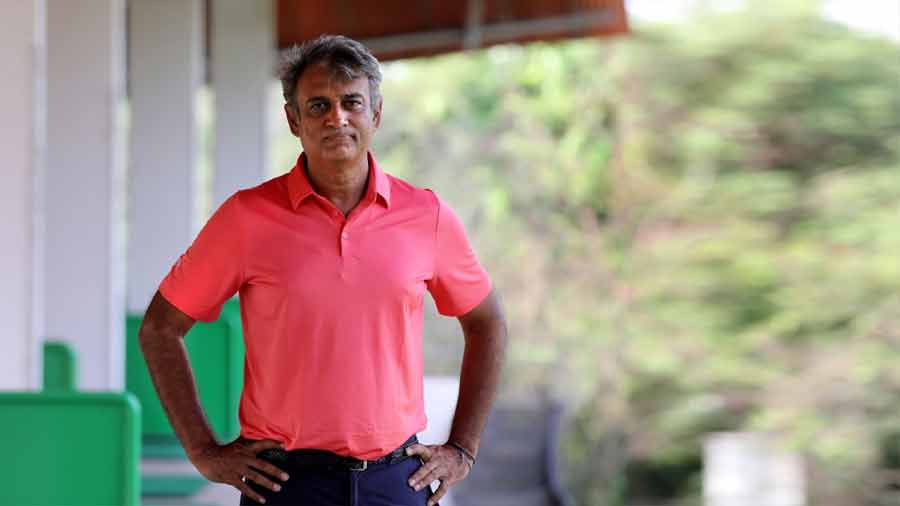 Bhalotia still wants to compete at a main golf tournament and does not see himself playing senior golf
Arijit Sen
Now, a question from your friend Gaurav Ghosh via My Kolkata. Given that you have turned 50, would you consider re-igniting your playing career on the senior circuit?
I'm not someone who's looking forward to playing senior golf. I still want to play one season in the mains where I can compete with the 22, 23-year-olds. I'd love to win one last tournament before I hang up my boots. I wouldn't say my best is yet to come, but there's still a lot more golf left in me. Remembering Tom Watson finishing second at The Open Championship (in 2009) at the age of 59 is something that always inspires me to give it one last shot.
I see myself as a 99.99 per cent Bengali
Let us come to one of your other loves, the city of Kolkata. What does Kolkata mean to you?
Well, I see myself as a 99.99 per cent Bengali. The only part of me that is non-Bengali is my surname. My mother was a Bengali and I took Bengali as my second language in school. I think in Bengali and Kolkata is my city. I can never think of relocating, even though I had opportunities to do things with golf elsewhere, mainly in Delhi. But like a true Bengali, with my parents and house over here, I could't imagine living anywhere else.
My life revolves around Tolly and RCGC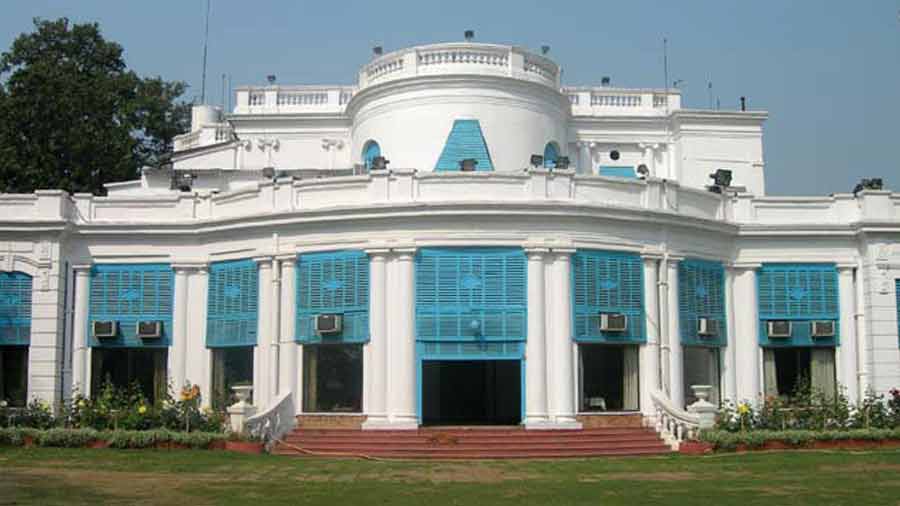 Bhalotia says he has spent more time at Tollygunge Club and RCGC than at home
TT archives
We cannot ask you about Kolkata and not ask you about Tolly and Royal Calcutta Golf Club (RCGC). What do these places mean to you?
I've probably spent more time at Tolly and RCGC than I've spent at home. Growing up, I was here for most of my time, since I hardly went to school. My father bought a house in Tollygunge just so that I could spend more time at Tolly. I'd bunk school and spend all day here or at RCGC. Even when my son was born, we first brought him to the club and then took him home. My life revolves around these clubs.
Arjun Atwal is arguably the best Indian golfer ever born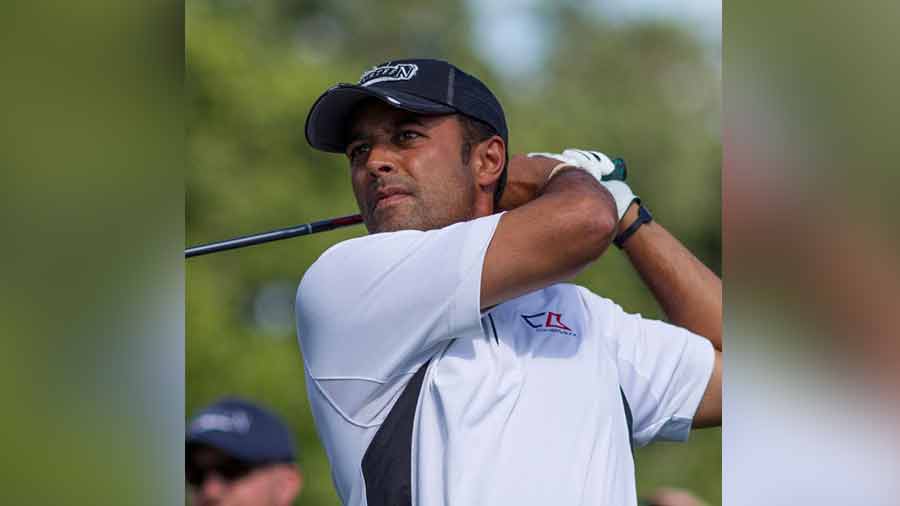 Bhalotia considers Arjun Atwal to be India's best ever golfer
TT archives
Who are the best golfers from Kolkata that you have played with?
Arjun Atwal is arguably the best Indian golfer ever born. Anirban Lahiri is getting there, but he hasn't won on the PGA Tour yet. Arjun and I have grown up playing golf together. He's as much of a Kolkata guy as I am.
Most of our kids give up sport entirely once they reach Class IX
Any young golfers in Kolkata that have caught your eye of late?
A lot of youngsters are coming up. But the main challenge is that parents in Bengal aren't very keen on letting their children pursue careers that have nothing to do with academics. As Bengalis, we like more stability and less risky choices in life like sports as a career.
One youngster I can think of is Shinjini Mukherjee. She's extremely talented, comes from a humble background, and is working really hard. She has just won an award (The Telegraph Online Edugraph 18 Under 18 Awards). There are so many talented kids around the age group of 10 and 11, but the real challenge is how many of them continue after they reach Class IX. Because that's when most of our kids give up on sport entirely.
Staying busy with charity, dogs and Netflix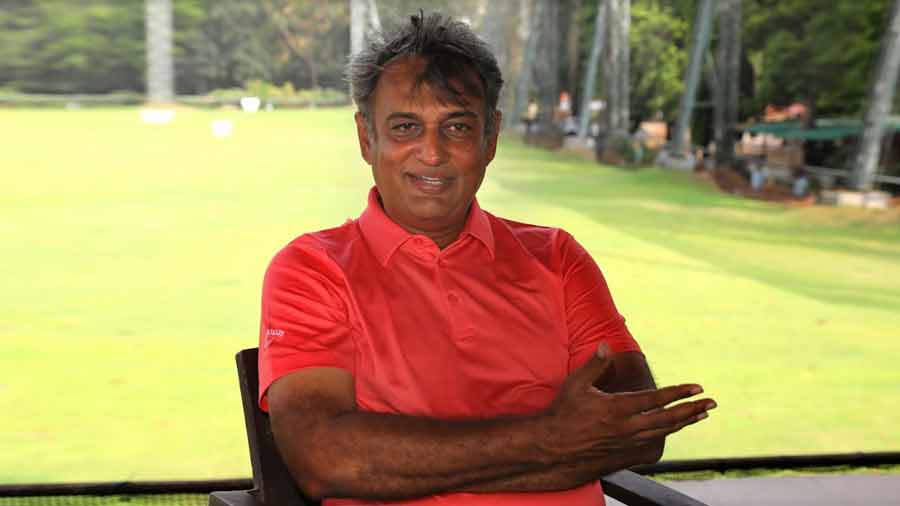 Bhalotia thinks that if he returns to playing golf, one thing that will reduce is his consumption of content on television
Arijit Sen
Finally, what is life beyond the golf course for you? Is spending time with your dogs your de-stress pill?
Yes, my dogs are always there. Right now, I've got around 15 or 16. There's my charity, too, where we feed 350 people everyday, which takes up a lot of time. Apart from that, I play a lot of tennis, probably too much! I also love watching films and shows on Netflix, though nothing tragic or too serious.