When Dabangg released in theatres on September 10, 2010, what was striking was not just the commercial success of the film, but the trends it ushered in. Apart from the smash-hit number – Munni Badnaam Hui, there also came about the advent of the iconic Dabangg chashma – a pair of snazzy black Aviator sunglasses that were suddenly propelled to cult-status, having been sported by Salman Khan's character (Chulbul Pandey) in the movie.  
In fact, it is not just Dabangg, closer inspection will reveal that almost all of Salman Khan's movies enjoy a fanfare that is quite unlike other Bollywood releases. Be it Bajrangi Bhaijaan or Bodyguard or the ever-popular Hum Aapke Hain Koun…!, Salman Khan's films have found a loyal audience base across generations, making him one of Bollywood's biggest superstars. 
In her book, Salman Khan: The Man, The Actor, The Legend, author Devapriya Sanyal explores the reasons behind this popularity that Salman Khan continues to attract, despite having been mired in controversies time and again. Beginning from his early days in the industry, right down to his present stardom, she charts the trajectory of Salman Khan as an actor. Sanyal has also attempted to point out some of the factors that have favoured Khan's journey to fame and what endears him to his viewers even today.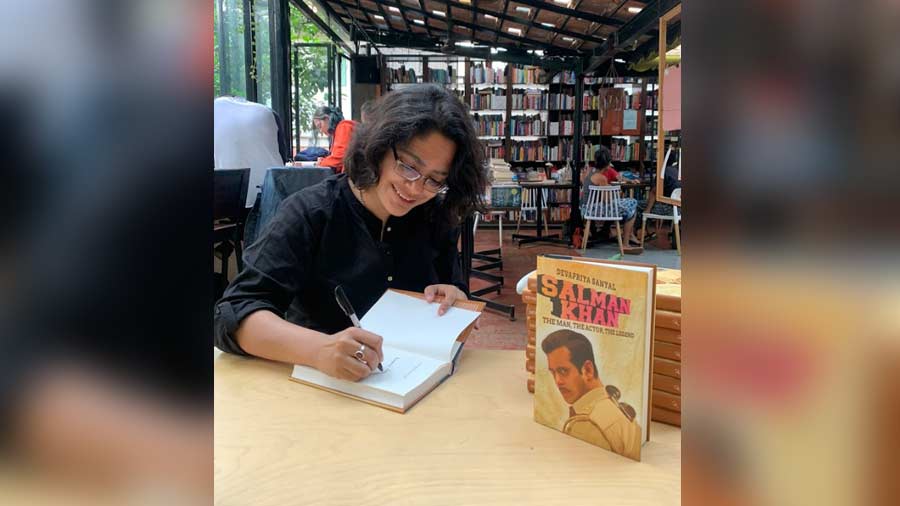 The author signing copies of her book
Courtesy: Devapriya Sanyal
In a chat with My Kolkata, the English professor discussed some of the insights that she gleaned while writing the book. Edited excerpts from the conversation…
Why Salman Khan? What interested you about his story?
As an academic, I am required to review books and it was during one such review that I came across a book on Brad Pitt, which was a study of the actor. That inspired me to take up a similar project.
I chose Salman Khan not only because he's undoubtedly one of the biggest stars of Bollywood, but also because of the fact that he has managed to be in the public eye for three decades. He straddles a number of genres in cinema with ease and is equally successful in all, which makes him a compelling study.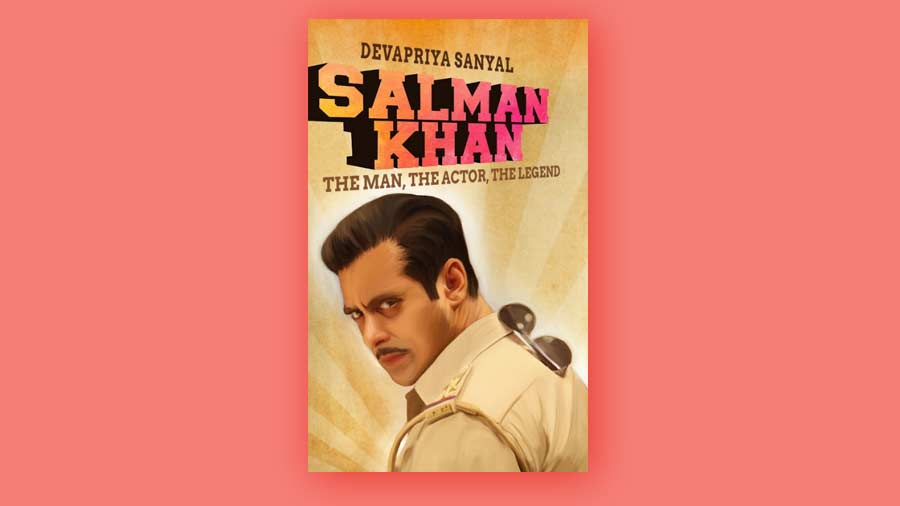 Bollywood, parallel cinema and more
How has your relationship with Bollywood films evolved over the years?
As a child, I was not allowed to watch Hindi films and therefore did not take a keen interest in them. The films started making sense to me once I became familiar with the language, when Hindi became a compulsory 3rd language course I had to take in school. Following that, I remember being thoroughly entertained when I watched Kuch Kuch Hota Hai in high school!
I was eventually introduced to parallel cinema like the ones by Shyam Benegal, Govind Nihalani and others, owing to my parents' interest in them. Then there was Sholay which was a big hit. After that I was introduced to the films of Amitabh Bachchan and Anil Kapoor. While I can't say that I have watched films from every decade, the next project I am preparing to work on aims to look at early Bollywood films.
What was the first Salman Khan movie you watched? Was there anything that stood out?
That would be Hum Aapke Hain Koun…! What I liked about the film was the portrayal of the Indian family and the chemistry that Salman Khan and Madhuri Dixit share on-screen.
Actor vs. celebrity
In the first chapter of the book, you write about how approaching Salman Khan as an actor requires breaking and classifying his celebrity status. But can a superstar like Salman Khan really be separated from his celebrity status?
I think his celebrity status supersedes his skills as an actor at this point. Nobody views Salman Khan as just an actor anymore, which is a stark contrast to those who came before him. What I have tried to claim for him in my book is how he is not just an actor or a celebrity, he is iconic. If you look at Dev Anand and Rishi Kapoor for instance, they have always been perceived strictly as actors. The only exception I can think of with respect to this is Amitabh Bachchan, where his persona has helped alleviate his aura, but even that was later down the line with shows like Kaun Banega Crorepati. What I want to emphasise is that actors have to go beyond just their roles to achieve the status of an icon, which has not been the case for Salman Khan.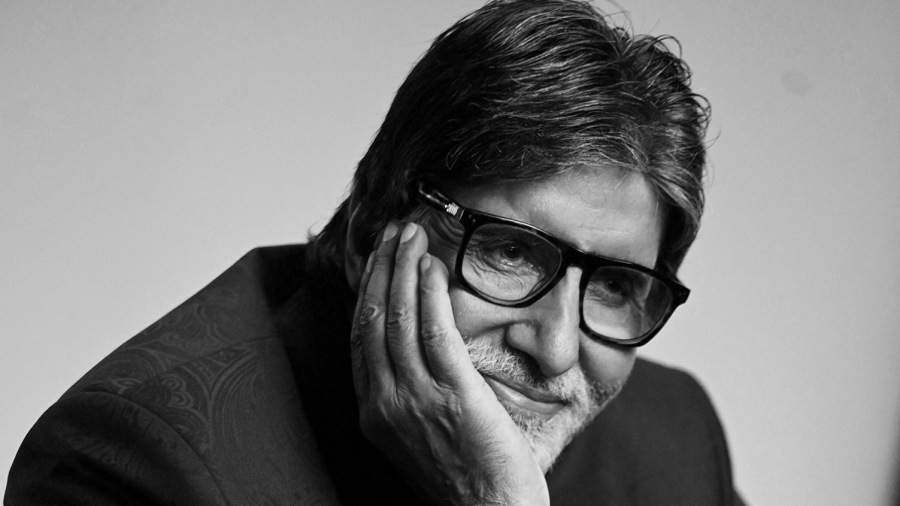 Amitabh Bachchan's persona helped alleviate his aura, says Sanyal
TT Archives
Salman's status as a celebrity actually heightens his fame as an actor. His presence as media's 'bad boy', his very colourful public life and even the controversies he has gotten embroiled in has all helped build his celebrity status, which only his acting skills might not have done. In order to look at him as a celebrity, one needs to understand that there is an overlap, in that his celebrity status goes beyond his acting skills.
Some of the directors of his newer films are in fact trying to fit his public image into the reel. They are trying to fit his real life into reel life, which is rare. For instance, something like this happens in Bajrangi Bhaijaan, where his role is that of a do-gooder – which is a portrayal that is very much in keeping with stories of how he has helped young and upcoming actors in the industry from time to time, which I have also discussed in the book.
Public, private and Prem
Be it Aishwarya Rai or Sangeeta Bijlani, Salman Khan's love life has always attracted a lot of media attention. Why do you think this is the case?
Many of Salman Khan's characters from his films are named Prem and most of them are portrayed as gentle, lovable, inclusive men. However, his public image, which finds representation in the media, is the exact opposite. So I feel it is this difference that draws attention to him, much more than an average celebrity break up might.
But isn't it well established that the lives that actors live on screen are fictional and very different from their real personalities? Why then do you think that Salman's reel and real life being at odds has drawn this much public attention?
Unlike other actors who have cultivated certain images of themselves, Salman Khan is someone who did not actively do so, which meant that his personal life was out in the open. It is this glaring difference between the reel and real which I feel leads to such a lively interest in his private life.
From inclusive to (hyper)masculine
Salman Khan has often been criticised for his portrayals of hypermasculine figures. How far do you think that criticism holds ground?
Salman has successfully portrayed a number of masculine figures.While Prem's is an inclusive one, Dabangg's is a more hypermasculine one. During a conversation with popular film critic M.K. Raghavendra, he pointed out how in Dabangg, Salman wields the power of the state as a policeman, only to portray the idea that authority rests within oneself – the power vested in him by the state, empowers him personally. Therefore his roles have more nuanced layers than meets the eye.
As for depicting hypermasculine figures, my question is: Why blame Salman for it? Yes he was one of the precursors to this fetish for a well-toned body, because it was a novelty back then. But such hypermasculine portrayals also find favour with actors of today, who often seem to abandon acting skills in pursuit of this. I think Salman's films have other focal points besides this as opposed to some films of today.
College Street, Coffee House and Cakes
I visit Kolkata twice a year, since my family is here and I was born and brought up here. I miss its food, and the particular sounds and colours one would associate only with Kolkata. If I had to think about places it would be College Street, Outram Ghat, and the Park Street eateries.
What are some of your must-haves and favourite things to do when you return to the city?
I will definitely go to College Street and visit the Coffee House. Other things include planning an outing to any one of the Park Street eateries with family and close school friends, watching a film at Acropolis Mall and having pastries from Cakes.
Walking around the city with my DSLR around my neck would also be a ritual. And sometimes having dahi phuchka at Junior Brothers. It's totally out of the world!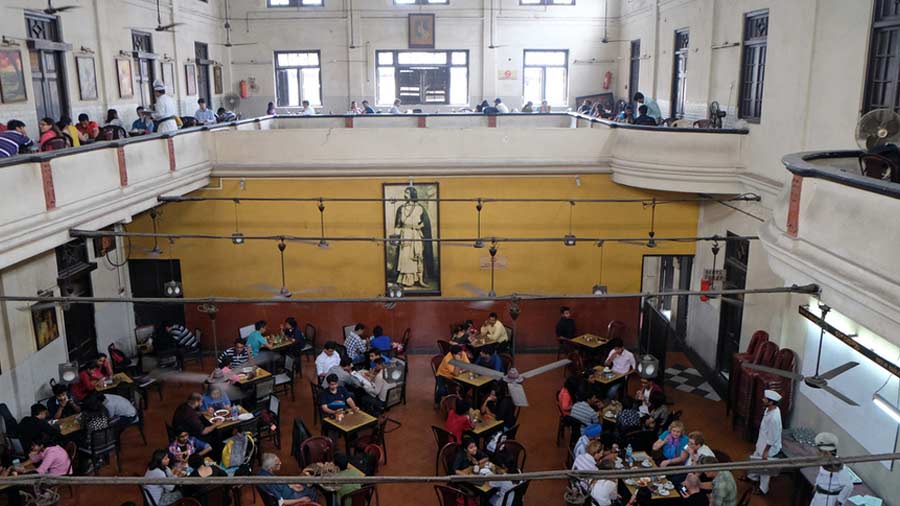 When she returns to the city, Sanyal makes sure to visit the iconic Coffee House on College Street
TT Archives
A quick rapid fire with the author:
Favourite Bollywood actors apart from Salman Khan?
I love watching Om Puri and Naseruddin Shah. Too many others to name.
Which Salman Khan film do you think has the most rewatch value?
Hum Aapke Hain Koun…!
Favourite on-screen pairing with Salman Khan?
Madhuri Dixit.
If you were to introduce someone to Salman Khan's films, which one would you start with?
Maine Pyar Kiya and definitely Andaz Apna Apna. You get to see two very different aspects of Salman the actor.
Which is your least favourite Salman Khan film?
Dabangg 3. They seem to have lost the thread somewhere along the way.
All-time favourite songs from Salman Khan's films?
Hangover, Chand Chupa Badal Mein and Bhar do Jholi Meri
Salman Khan: The Man, The Actor, The Legend was published by Bloomsbury India in January 2022. Buy the book here.