Rare are the times when athletic genius combines seamlessly with human decency. Toni Nadal, whose nephew owns 22 men's singles Grand Slams, recalls one such time: "I remember the ATP Finals in London in 2011. He beat Rafa [Nadal] 6-3, 6-0 in just one hour. After the match, he bowed his head and only raised his eyes when he shook hands with his rival at the net and patted him on the back." The "he" in question is Roger Federer, someone Toni described as the "greatest icon in tennis".
Almost 11 years later in the same setting of the O2 Arena in the English capital, Federer and Nadal were sharing the spotlight once more, this time on the same side for what would be the last competitive match of the former's career. 'Fedal' lost, as Team World seized the initiative from Team Europe in the Laver Cup, a tournament Federer and his team would finish as second best on Sunday. The result, however, was incidental, for Federer and Nadal, hand in hand with tears streaming down their faces, had already provided one of the most iconic moments in modern sporting history. For a few precious minutes, the world had stopped looking at two supreme athletes who had pushed each other to unprecedented levels and seen instead a 41-year-old Swiss and a 36-year-old Spaniard as two men who had made each other better human beings. It was a fitting tribute for Federer, a moving way to leave, by celebrating emotion over everything else.
The world's first flawless GOAT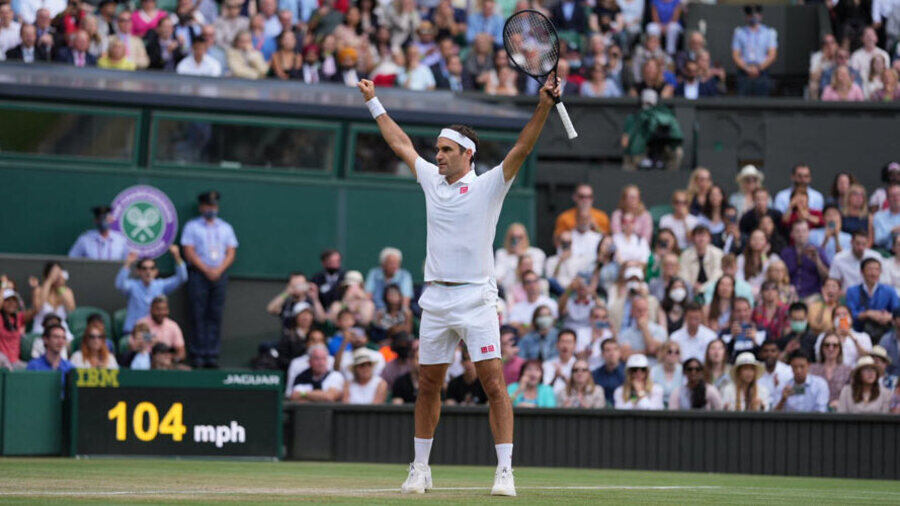 No player has ever been more popular on the ATP Tour than Federer
TT Archives
Between 2003 and 2009, Federer won 57 of the 121 singles tournaments he entered (at an astonishing success rate of 47 per cent), including 15 Grand Slams. In 12 of those triumphs, Federer became champion without dropping a set. During the same period, he was named as the ATP Fan Favourite every single year (an award he won 19 times) and clinched the trophy for ATP Sportsmanship (voted for by fellow players) five times. Some incredible athletes, touted to be the greatest in their respective sports, have dominated their professions the way Federer did in the first decade of this century. But nobody has done so with the same grace, humility and generosity of spirit as Federer.
Think about the best of the best and there will invariably be traits, quirks and incidents that irked fans, annoyed critics or both. From Diego Maradona's indiscipline to Muhammad Ali's arrogance, from Tiger Woods's infidelity to Lionel Messi's reticence, public opinion has invariably found something to hate about someone loved by millions. But Federer was an exception. Wearing his crown as lightly as his elegant jackets, Federer humanised his greatness, made it accessible to the outside world and successfully carried himself as an ordinary guy who just happened to play extraordinary tennis.
Even as his somewhat outdated hairstyles ran the entire spectrum from dye-job to top-knot to ponytail to medium-long and his arsenal of shots incorporated a firmer backhand, some delectable lobs and self-nutmegs, his personality remained predictable. And yet, he was never boring. Having eliminated the petulance of his early youth soon after his first Wimbledon win, Federer not only cultivated a warm, witty and wide-eyed charm, but worked on his public interactions to grow into a media darling who could mesmerise with the mic as easily as he could with the racquet. In doing so, Federer groomed himself into an exceptional advocate for tennis, sport and celebrity, making flawlessness seem entirely attainable.
Federer as a status symbol
Apart from being a sporting legend, Federer is also a cultural icon
Courtesy Laver Cup
Another reason why so many, including those who have rarely sat through a whole tennis match, adore Federer is because at some point in the mid-2000s (unchanged ever since), it became fashionable to do so. Nadal, with his relentless grunting and mechanical tenacity, could never match Federer's innate elegance. Novak Djokovic, switching between his joker-esque antics and monastic precision, could never appeal to an eclectic fanbase. In 2006, when David Foster Wallace described watching Federer as a "religious experience" in the New York Times, it sealed Federer's transcendence from tennis and affirmed his ascension to that of a status symbol. If you were sophisticated and believed in aestheticism as secular spirituality, you loved Roger Federer. If you were classy yet compassionate and pored over Impressionist paintings while grooving to Leonard Cohen, you loved Roger Federer. If you were above rent-a-stat experts and polarised pub conversations about relative supremacy, you loved Roger Federer. For anyone wanting to be someone, becoming a Federer fan became the hallmark of aspiration, not unlike owning a large library, an elite car or a curated cellar.
US psychologist Ellis Paul Torrance once spoke about how role models make us "fall in love with a dream." For countless everyday individuals, Federer represented that dream, a perfect life where every step, every smile and every success of the idol is distributed en masse, to be shared among their followers as their own.
The next chapters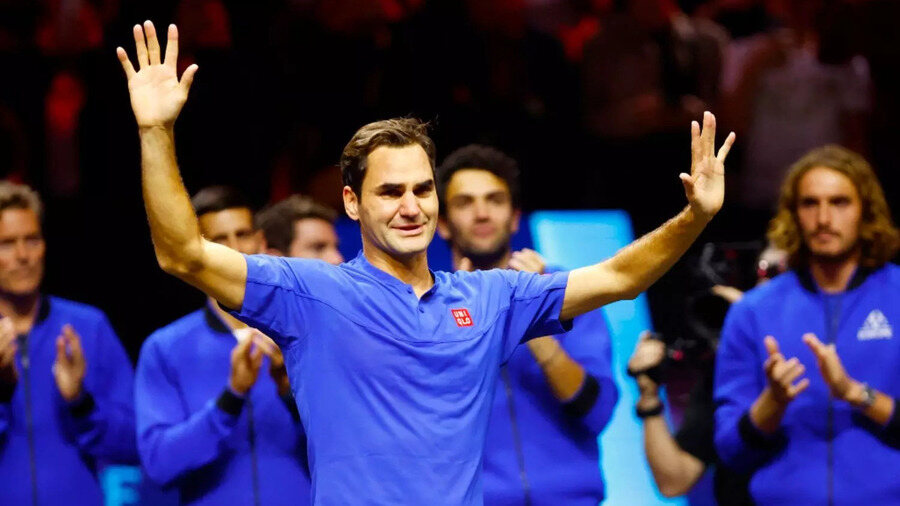 Coaching, commentary and business are likely to be Federer's post-retirement paths
Courtesy Laver Cup
What will go down as Federer's defining legacy? How will this man with 20 Grand Slams and countless admirers be remembered? From a strictly sporting perspective, Federer will be celebrated as an anomaly who danced while most others dashed, a skater without sweat glands whose panache and precision outlasted others' power. Beyond the court, Federer's legacy will resonate louder. He will be recognised as a major factor in making tennis the most popular individual sport on the planet, in inspiring a generation and in serving as an exemplar of how to handle riches that are hard to obtain and even harder to retain.
Now that his playing days are over, I expect the Swiss maestro to follow a similar path to that of one of his greatest fans, Sachin Tendulkar. Much like Tendulkar, Federer will continue to be the face of his chosen sport as well as endless campaigns, engage with young talents and occasionally dabble in commentary. An end to his competitive career will not put an end to Federer's role as the unofficial global ambassador of Switzerland, with his business empire certain to scale new heights, too.
What does all this mean for those who love him? I do not know, but I can speak for myself. As someone who grew up watching Federer go from invincible to vulnerable to just about managing to keep his knees in place in his last match, I will feel hollow, no matter what Federer does next. Not because players as exceptional as Federer, who could effortlessly accelerate the evolution of tennis, will never arrive again. But because nobody with whom I have developed a parasocial bond (a relationship where Federer does not even know I exist) could make me feel what Federer did. No words can do justice to those feelings, just as none can do justice to Federer. In the end, as with all retirements, Federer's, too, will become normal, helped by the fact that he barely played any tennis over the past two years. Before I realise it, I would have slipped into a world where athletic genius combines with human decency even more rarely, where it is unlikely, if not impossible, to be great as well as good.