Craft corner: a DIY card
Materials needed:
Quilling twirling tool, quilling stencil, white card, scissors, black marker pen and glue.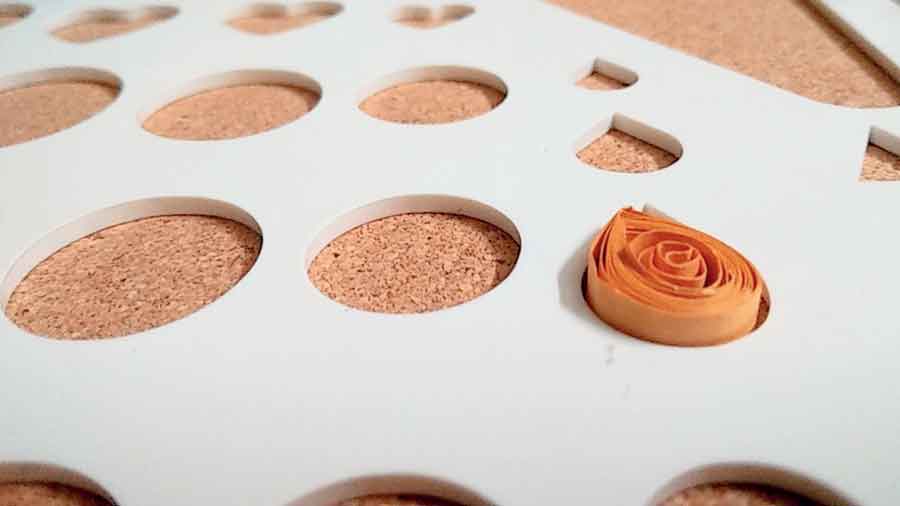 Take your quilling papers and twirl them in a teardrop shape using the quilling stencil. If you don't have one, you can give it shape with your hands.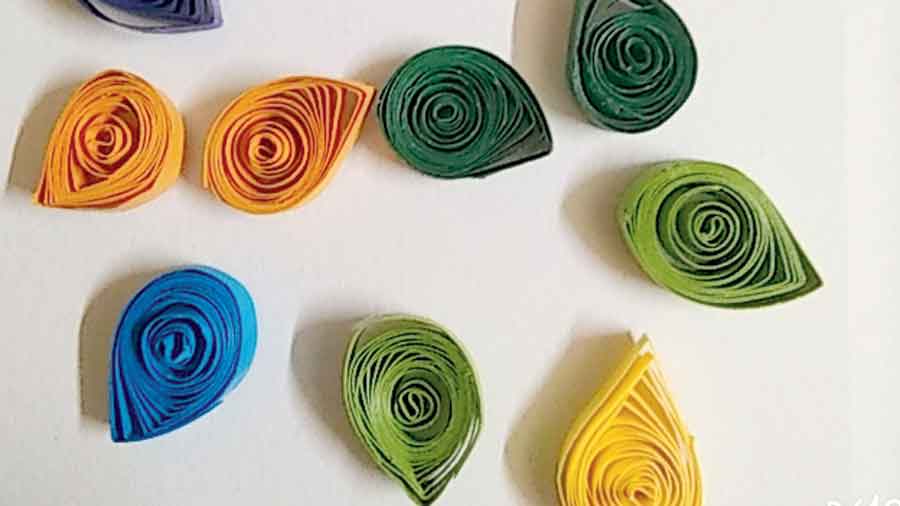 Make 10 or more teardrops to stick on your card. Take out the white card.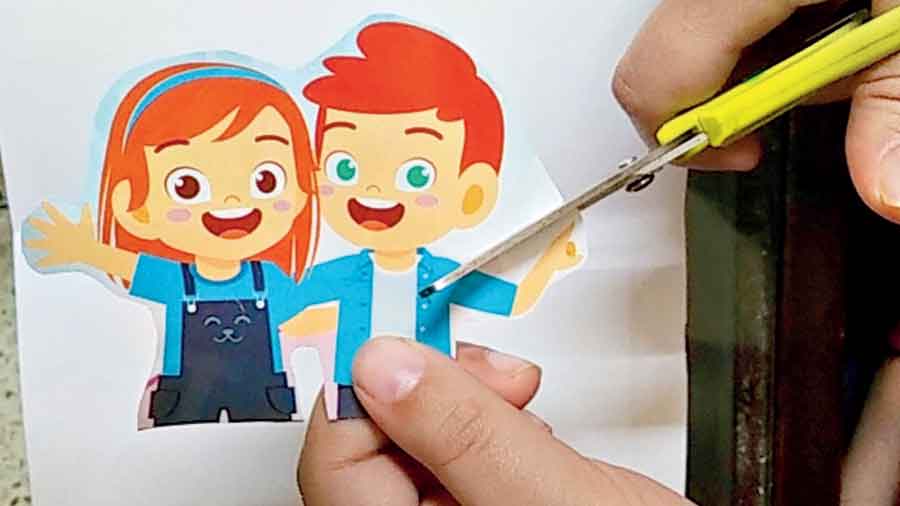 Grab an old magazine and pick any cartoon from there. You may draw an illustration instead of pasting one.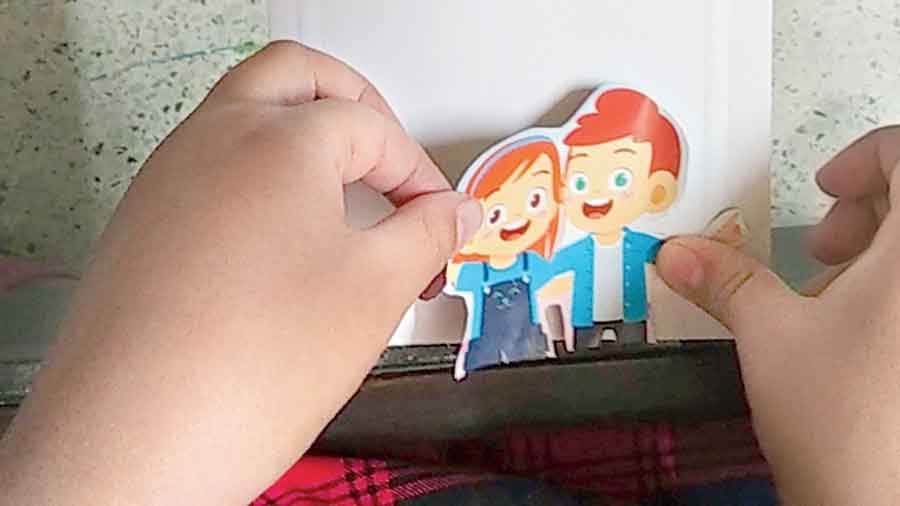 Stick the cartoon on the card. Next you must gather your quilled teardrops.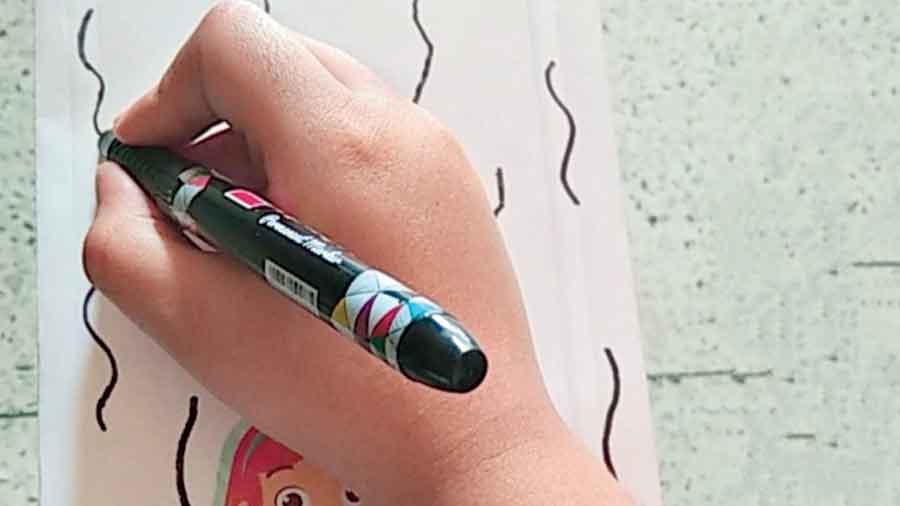 Start drawing wavy black lines, the string of your balloons, with your black pen marker.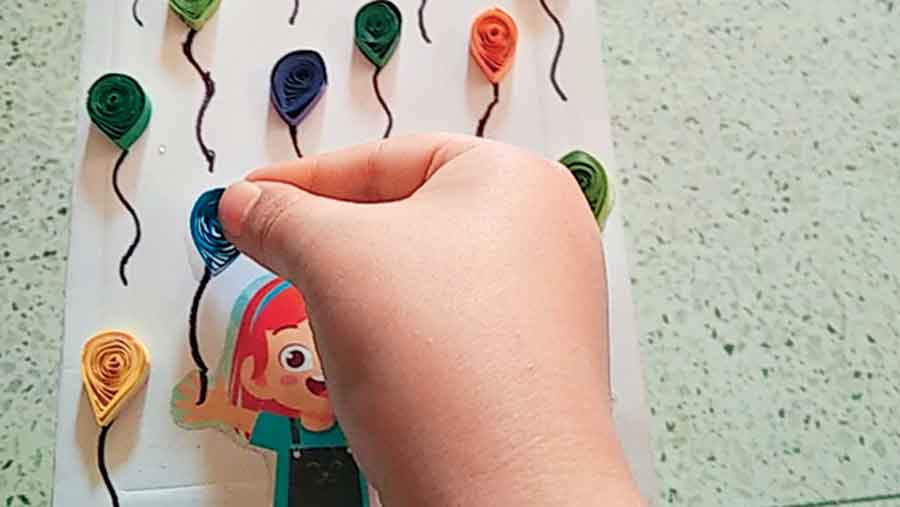 Stick your quilled teardrops on the card.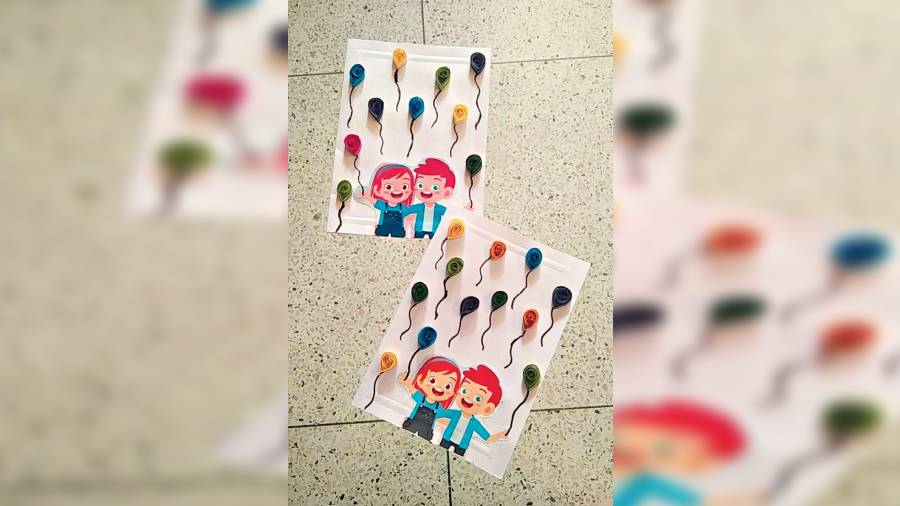 Placement of your teardrops: Make a black wavy line on cartoon's hand. There stick a teardrop. If you want to stick to teardrops on both the hands of your cartoon, you may do so. Stick the other balloons here and there.
Vasundhara Biswas, 9 years, FD Block
Frozen canvas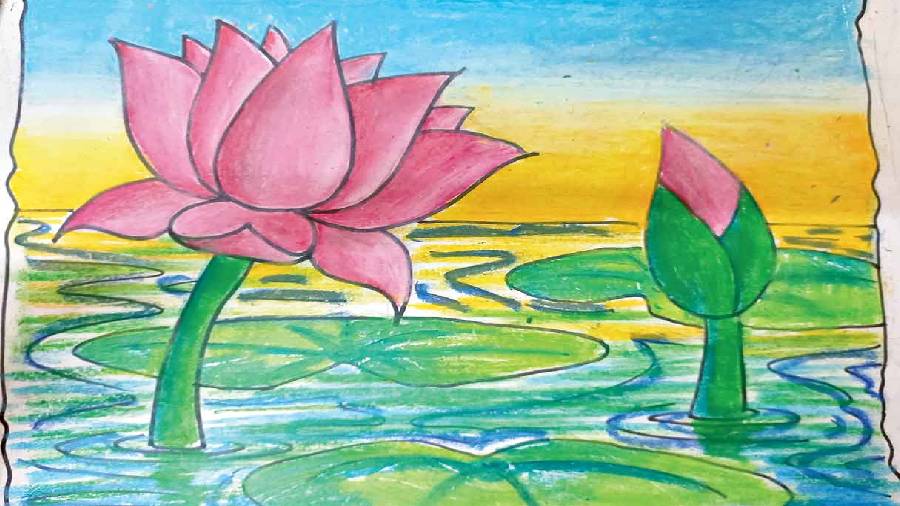 Yeshanaa Agarwal, 10 years, GC Block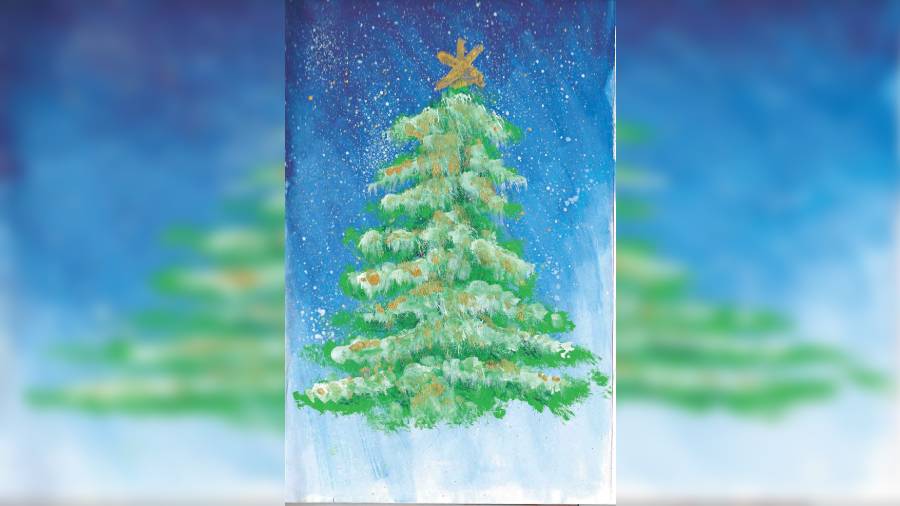 Neil Bhandari, 10 years, VIP Terrace, Dakshindari Road
Simple joys of life
Along with foggy mornings and chilly nights, winter brings with it a lot of simple joys. The warm sunshine and aroma of nolen gur are enough to lift our spirits!
Now that schools and colleges have been shut down again, I'm enjoying an extended winter break.
I'm making the most of it by wrapping myself up in a blanket and reading all the novels that have been on my wish list, while sipping steaming cups of hot chocolate.
Last month, before the Covid surge,we went on a small weekend trip to Mayapur. It felt soothing to be surrounded by such divine serenity after a long time.
Winter is that time of the year when our appetite is at its best. I tried my hand at baking cakes and muffins. My mom makes various kinds of fritters in the evening which we enjoy with hot coffee.
Since I'm stuck at home again, sometimes I cheer myself up by virtually chatting with my friends or listening to music while walking on our sunny terrace.
My dad has brought some winter flowering plants and it's amazing to see the beautiful Dahlias, Roses and Petunias bloom in our balcony.
This year I've realised that winter holidays are not just about picnics and outings. Spending time with family within the safety of our homes and making the most of the simple pleasures of the season are equally enjoyable.
Sinjini Sinha, 22 years, Narayani Apartment, School Road, Rajarhat Chowmatha