Domestic tourism experienced a massive boost over the Independence Day long weekend, triggering hope and eager anticipation among hoteliers and travel operators ahead of the much-awaited Durga Puja in October.
As expected, hotels and resorts at tourist destinations close to the city experienced a surge in footfall as Kolkatans packed their bags and stepped out of home to enjoy the long weekend.
"All major tourist spots along the south Bengal coastline like Digha, Mandarmani and Tajpur were full. Other than that, Bolpur and Tarapith in Birbhum district and different destinations in Purulia and Bankura districts also witnessed the arrival of a lot of tourists," said Vicky Shaw, a senior executive at a travel agency.
Travel Agents' Federation of India (East India) chairman Anil Punjabi said a lot of people had extended their leave up to two days to enjoy the scenic beauty of north Bengal in monsoon. "It was a very promising weekend ahead of Durga Puja. We are really hopeful about the future."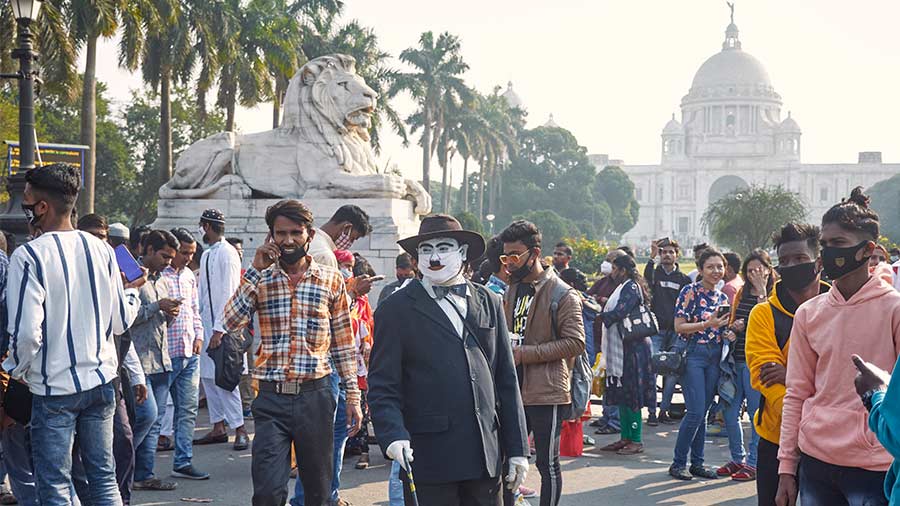 Victoria Memorial remains one of the prime tourist spots in Kolkata.
Shutterstock
Almost all hotels at popular tourist destinations were filled up to 95 per cent of their capacity. "But more interestingly, Kolkata hotels also saw about 80-90 per cent occupancy at the same time," said Sudhesh Poddar, president of the Hotel and Restaurant Association of Eastern India.
Elaborating on this trend, Poddar said people from rural areas were coming to the state capital to enjoy weekend activities like shopping and sightseeing. "They are mostly low-budget tourists and spend about Rs 7,000 to Rs 10,000 over two to three days, including stay and food. They have been staying in hotels in and around Rajarhat and Esplanade areas," he explained.
"It's a very important development, indicating that the concept of weekend tourism has spread to remote areas of rural Bengal as well," he added.
Echoing Poddar's explanation, Punjabi said people were resorting to "revenge tourism" to cast off the feeling of listlessness and boredom that they had experienced during the lockdown period. "Even if there is a two- or three-day break from work, they will not sit idle at home."