Washrooms for passengers on the ground floor, a customer care room, a dedicated service corridor for the maintenance staff and a firstaid room for emergency care — the Taratala station on the Joka-Esplande Metro project is ready.
Ahead of the scheduled inauguration of the first phase of the project between Joka and Taratala on December 30, The Telegraph visited the Taratala station on Wednesday.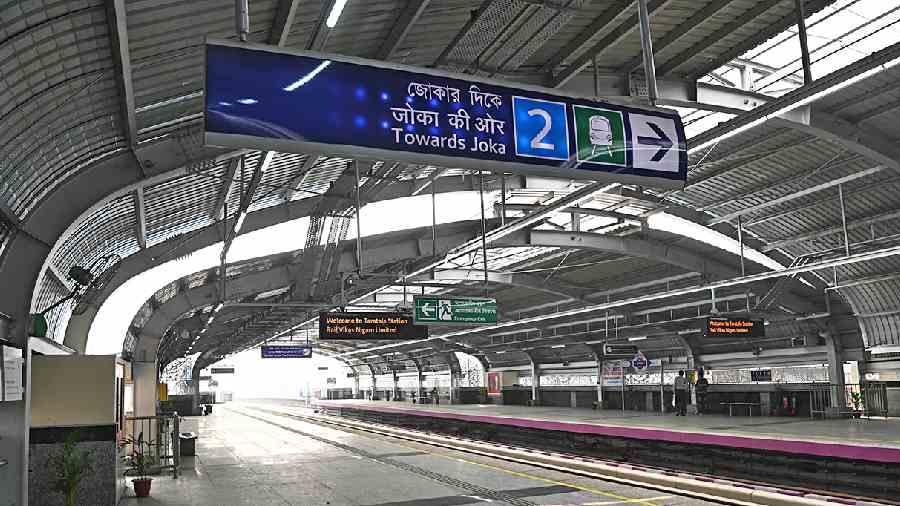 Washroom
Located on the Diamond Harbour Road adjacent to one of the entrances to the Taratala station, the washroom is located somewhat inconspicuously.
Signage is missing and passengers will have to walk down a narrow stretch of the footpath to access the washrooms, built on the ground floor of the station.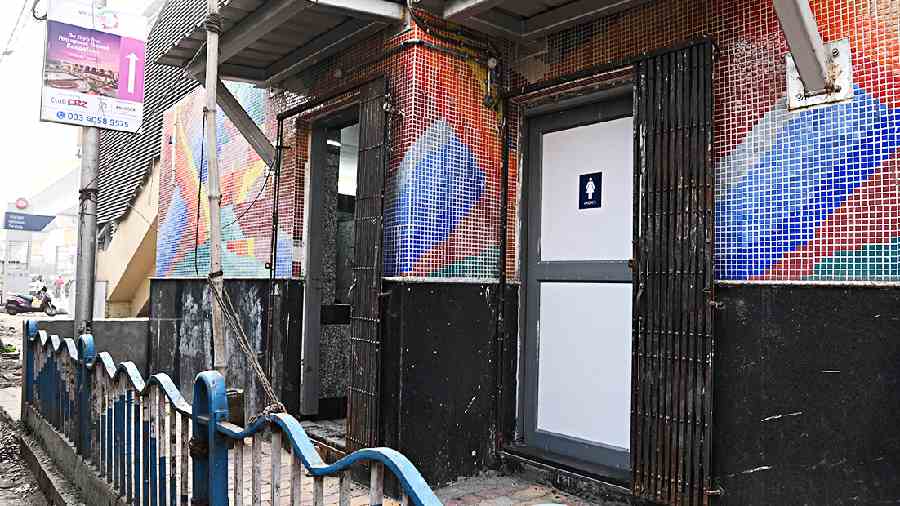 The washrooms
The north-south Metro doesn't have washrooms. They are there on the truncated East-West corridor between Sealdah and Sector V. And now the six elevated stations on the Joka-Taratala route have them.
But maintaining them could be a challenge. The washrooms for men, women and differently-abled are all on the ground floor and non-Metro passengers can access them as well converting them into public toilets. The ones for the staff though are located inside the station.
The north-south line between Noapara and New Garia does not have any provision for washrooms in the stations.
Customer care centre
A customer care centre near the exit gates of the Taratala station has been built to help address the problems of the passengers like loss of valuables or alleged assault.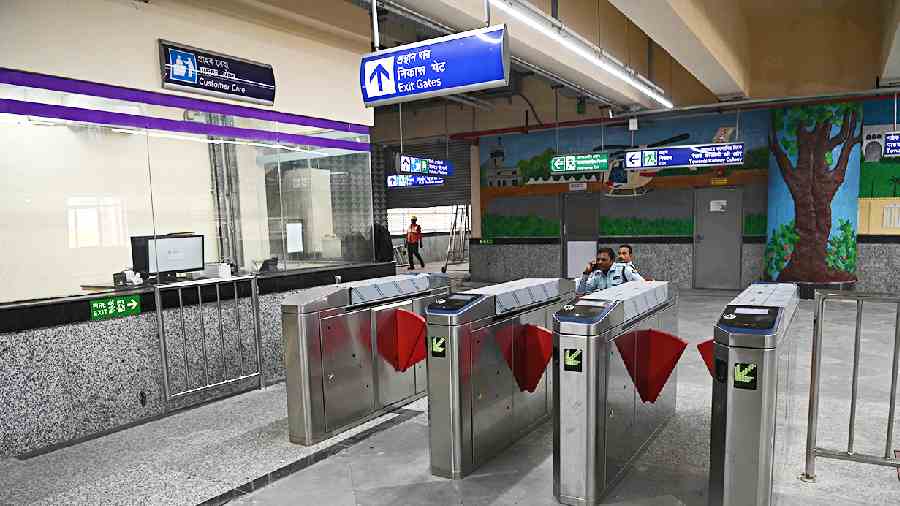 The customer care centre
The room has computers and phones, the Metro personnel at the customer care will talk to passengers approaching them with whatever issues they may have. The staff here will connect with the nearest police station if required and seek medical help in case of an emergency from a hospital nearby.
Service corridor
The station has a service corridor on one of the sides of the concourse that would be used for the evacuation of passengers in case of an emergency, with the walls done up with murals depicting slices of life in rural Bengal.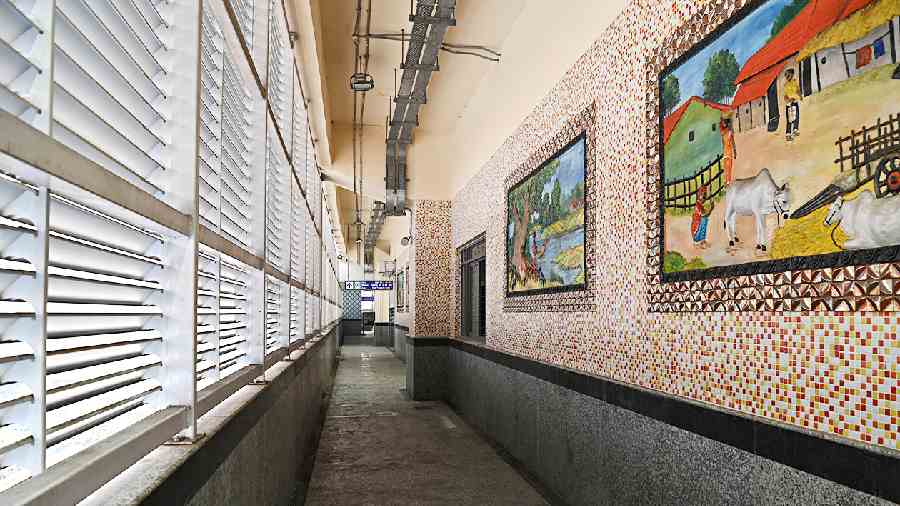 The service corridor
Officials said the corridor is meant for the maintenance staff who would be required to move unhindered.
First-aid room
The Taratala station has a first-aid room close to the customer care centre near the exit gates,
Trained personnel will be attending to the health concerns of passengers, Metro officials said, adding that basic medicines will be available.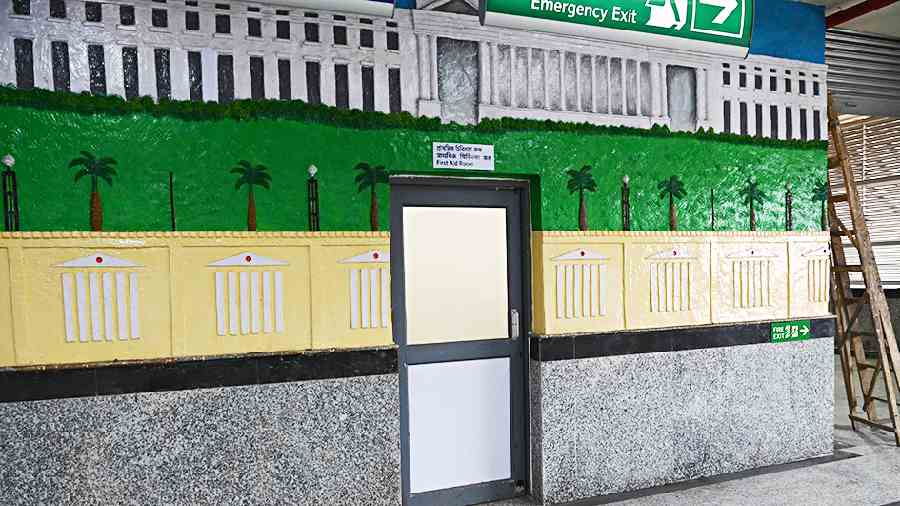 The first-aid room
The room, located adjacent to the station manager's chamber, can accommodate two passengers at a time.