Photogallery Of The Week
Sarada Devi's birth anniversary, Poush Parbon Utsab and Victoria Memorial in golden halo...
Glimpses from across Kolkata and its people rounding off the last week of the year 2021
By
My Kolkata Web Desk
| Published 01.01.22, 08:18 PM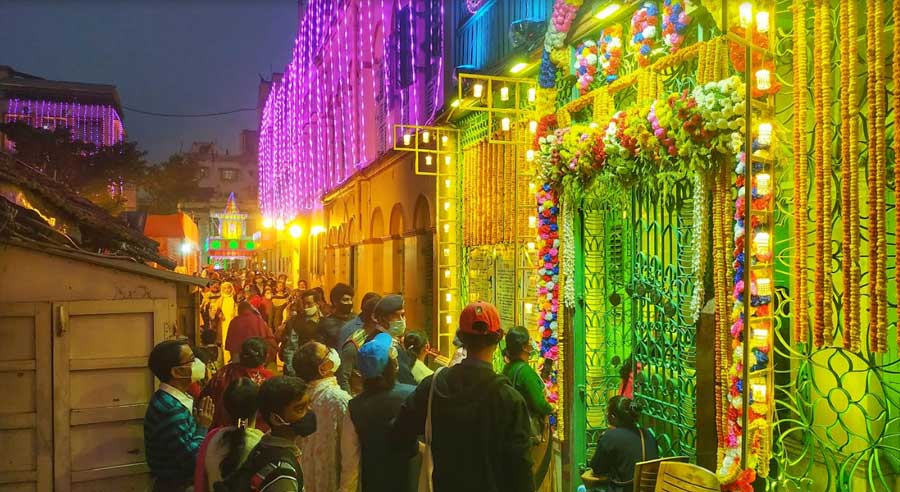 SILENT PRAYERS: Devotees pay respect to Holy Mother Sri Sarada Devi, the wife of Sri Sri Ramakrishna Paramhansa, at the brightly illuminated 'Ma-er Bari' in Bagbazar in north Kolkata on her 169th birth anniversary on Sunday, December 26. The celebrations held on the occasion at the Ramakrishna Math and Ramakrishna Mission world headquarters at Belur Math were live-streamed on Youtube and Facebook.
Arranged by My Kolkata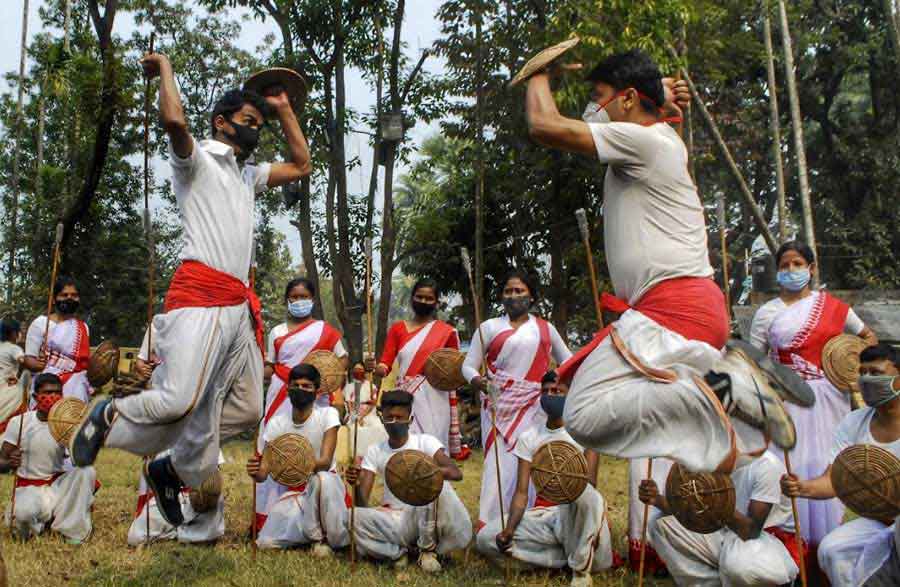 MID-AIR DUEL: Performers showcase their martial art skills at the 62nd Bratachari Upashilan Shivir at Behala's Thakurpukur in southwest Kolkata on Monday, December 27.
Kuntal Chakraborty/My Kolkata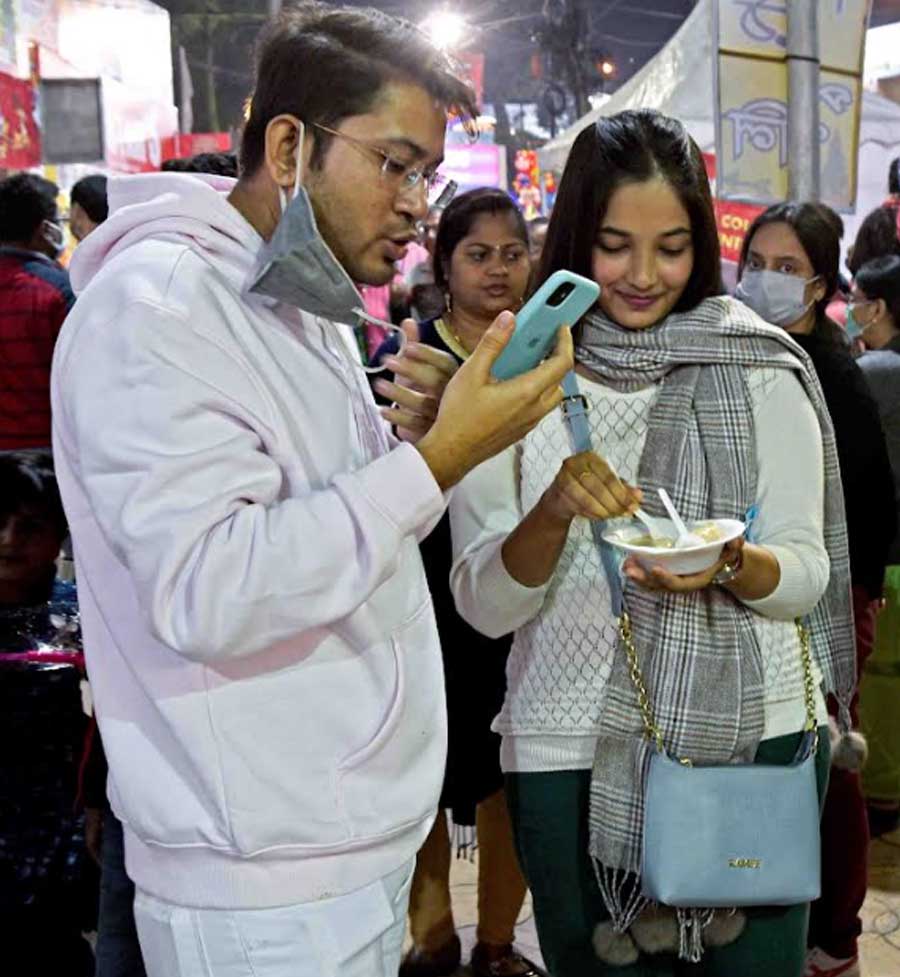 WINTER INDULGENCE: Dressed in smart winter casuals, a sweetmeat connoisseur digs into a bowlful of 'doodh pitha' at the Sreebhumi Poush Parbon Utsab 2021 in Lake Town in northeast Kolkata on December 28, Tuesday. The fair will continue till Sunday, January 2.
Amit Datta/My Kolkata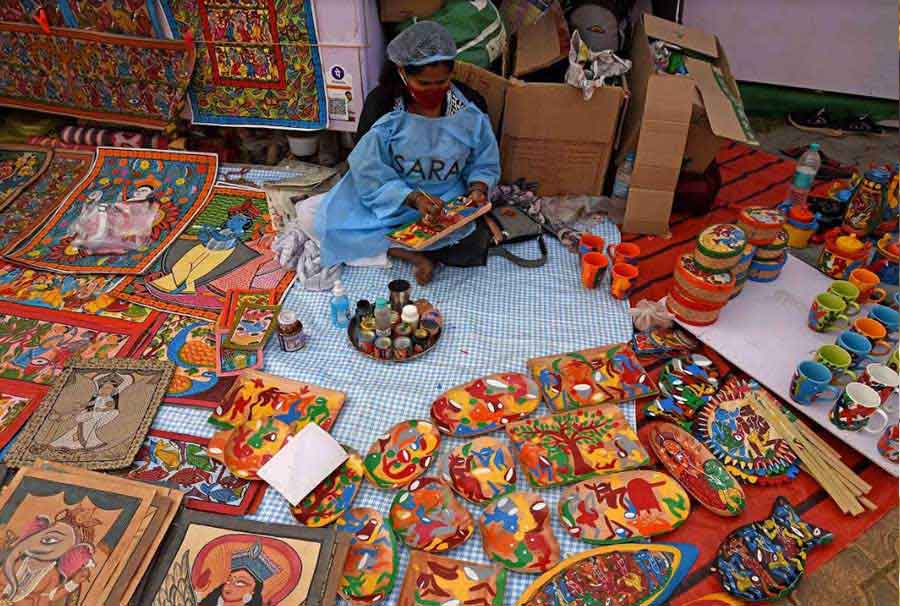 RAINBOW CRAFT: A masked artisan paints a 'patachitra' on a knick-knack at Saras Mela on Wednesday, December 29. Organised by the West Bengal government at the New Town Mela ground, the fair will continue till January 3.
Amit Datta/My Kolkata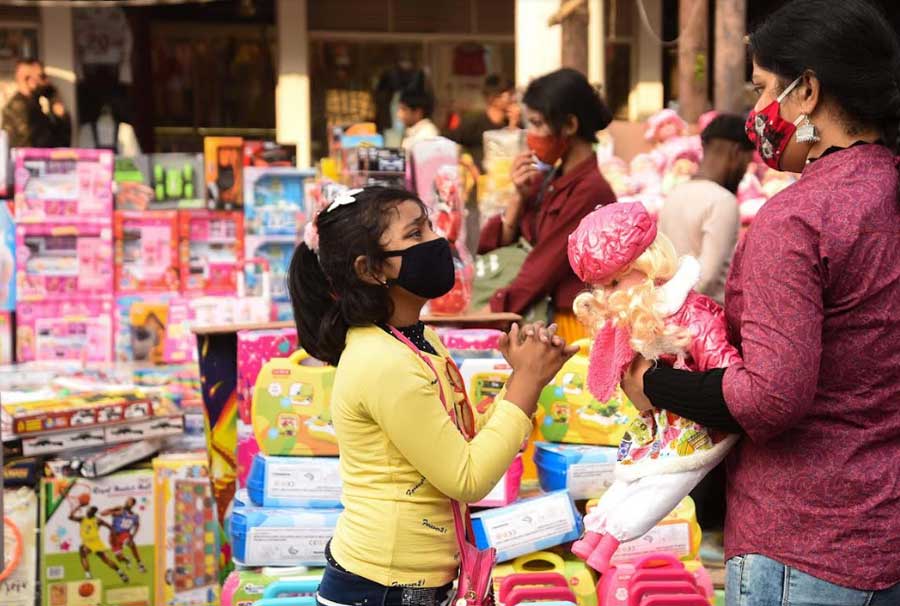 'MOTHER' SANTA: Christmas may have come and gone but this child pleads with her mother to buy her a toy from a streetside vendor near New Market in central Kolkata on Thursday, December 30.
Amit Datta/My Kolkata
EVENING JAUNT: A masked Vaishnavite walks down a brightly illuminated Park Street in central Kolkata, holding the wooden idols of Lord Jagannath, Devi Subhadra and Lord Balabhadra in woollies in his arms on Thursday, December 30.
Amit Datta/My Kolkata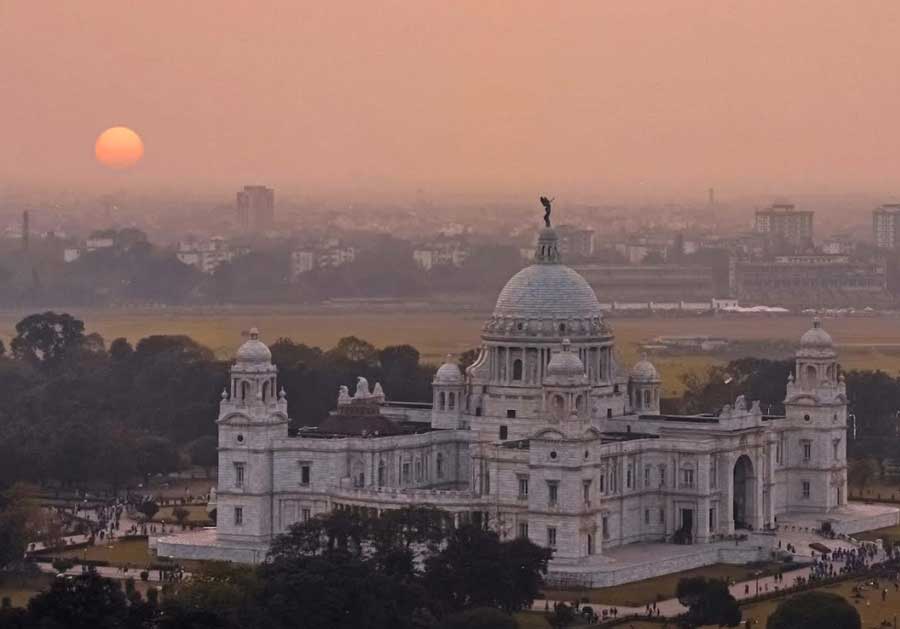 FAREWELL, 2021: A mellow winter sun sets on the last day of the year against the Kolkata skyline with its beloved landmark, the Victoria Memorial Hall, providing the perfect composition, on Friday, December 31.
Amit Datta/My Kolkata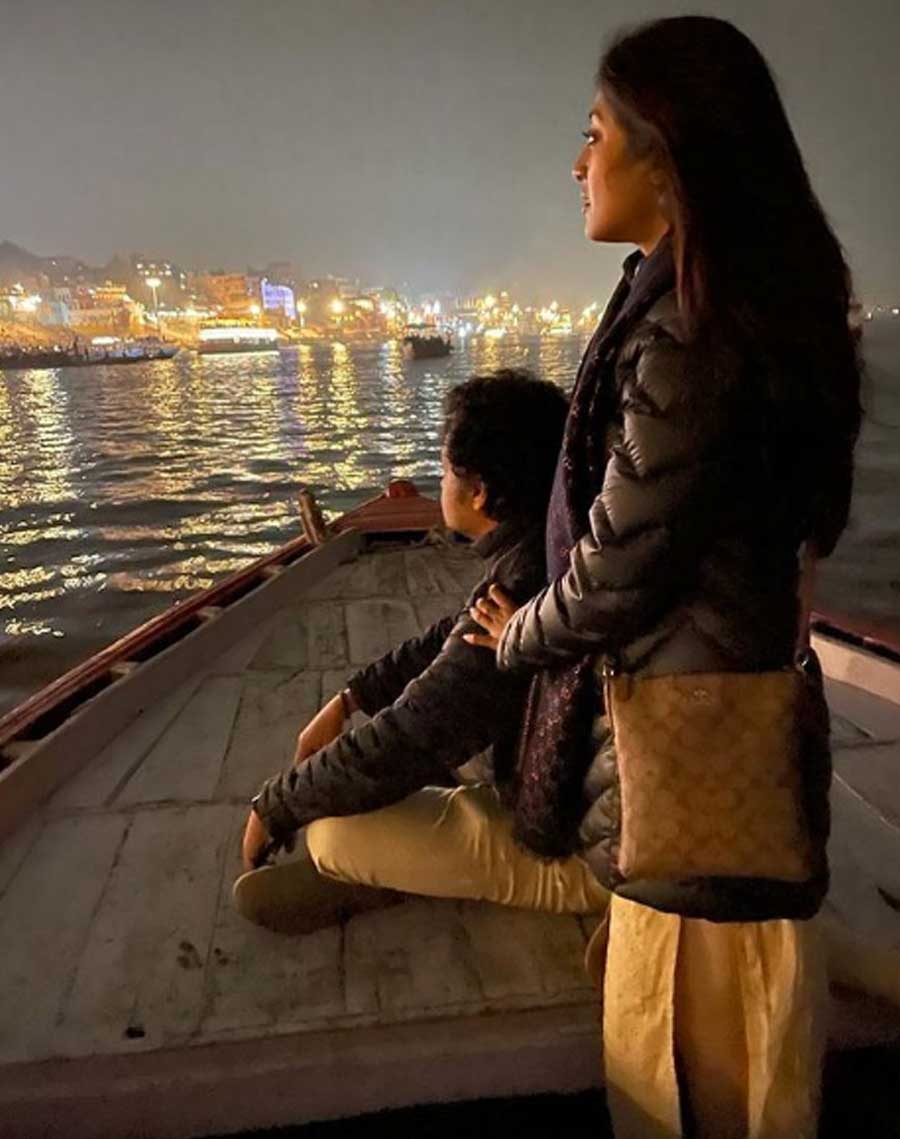 DIVINE WATERS: Actor Paoli Dam uploaded this photograph on her Instagram handle from Varanasi on Friday, December 31, with the caption, 'Sailing onto new days, towards the light. Happy New Years, my dear folks! Lots of love, light and luck ♥️!'
From Paoli Dam's Instagram handle @paoli_dam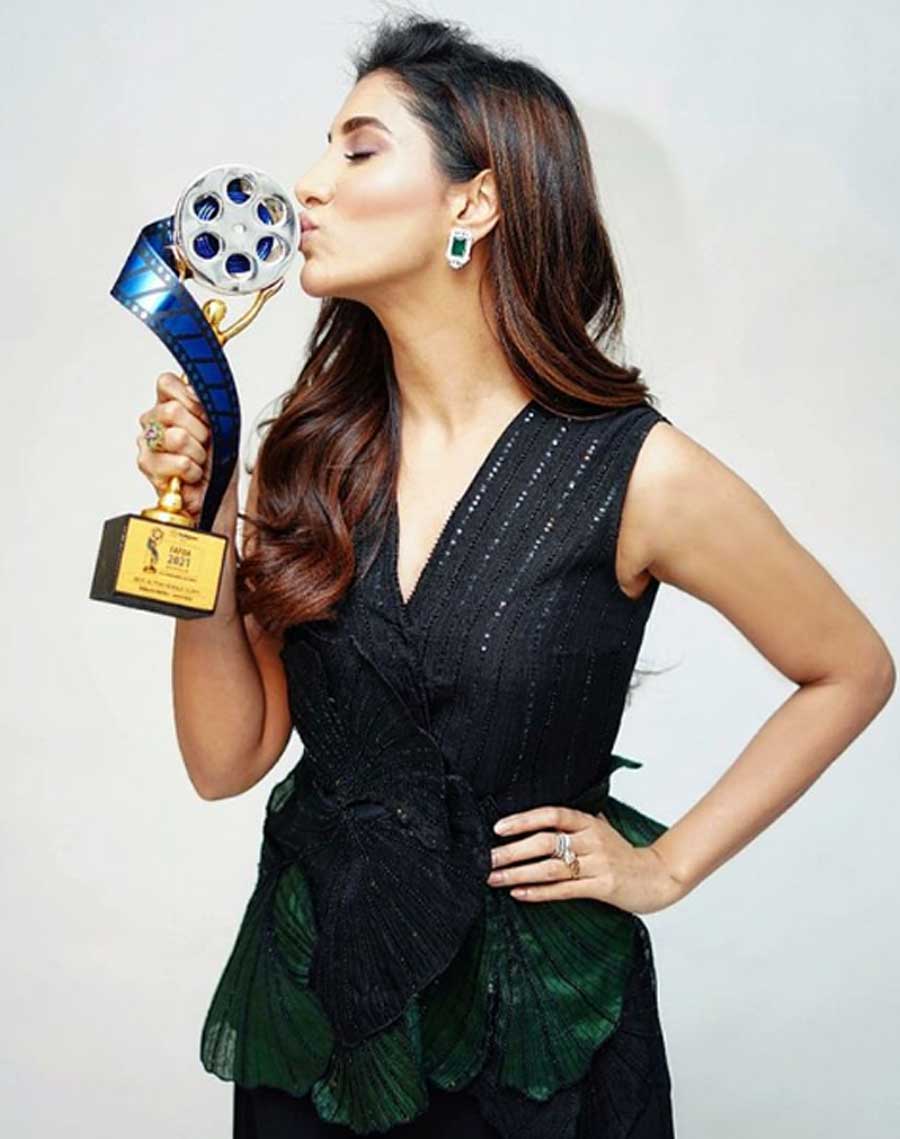 GRATITUDE: Actor Rukmini Maitra uploaded this photograph on her Instagram handle on Friday, December 31, with the caption, 'Ending the year with the Best Actor Female Jury Award for #SWITZERLAND Thank You Everyone for Loving #RUMI as she will always hold a very special place in my heart. Can't deny, #2021 You have been kind.❤🙏🏻'
From Rukmini Maitra's Instagram handle, @rukminimaitra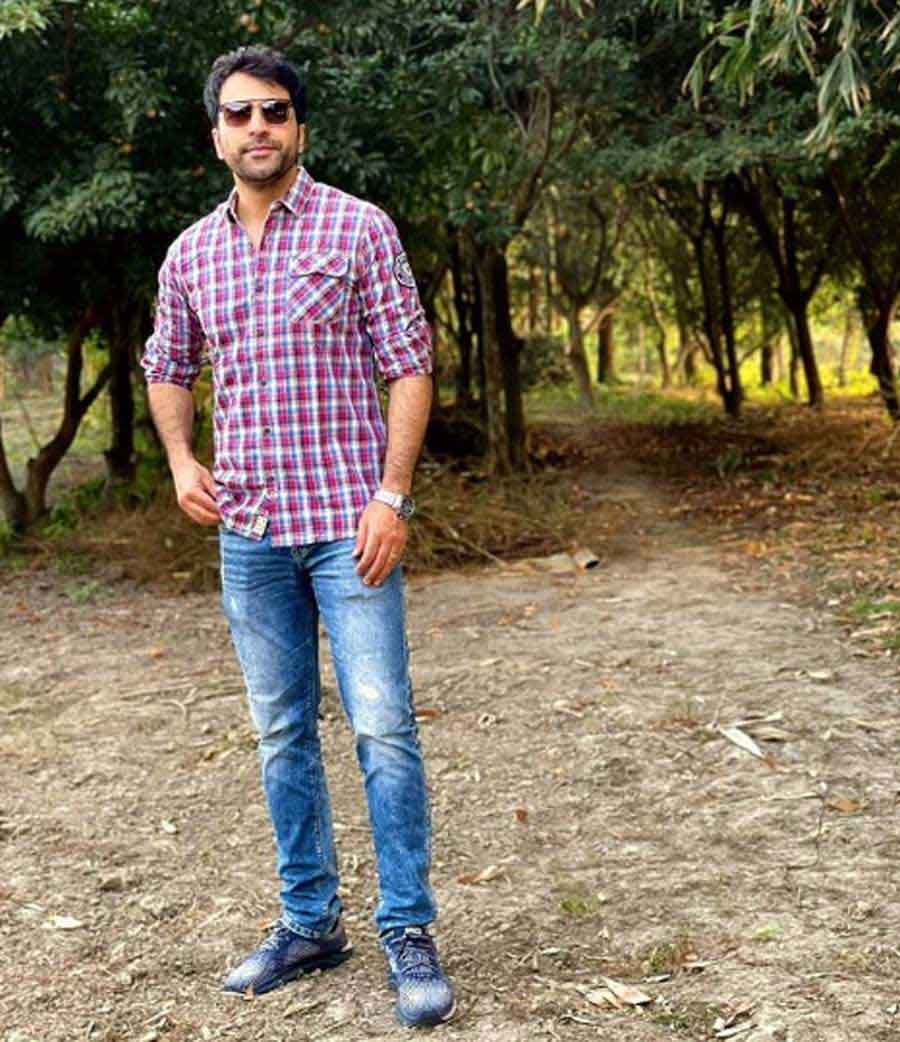 BRIMMING WITH HOPE: Actor Abir Chatterjee uploaded this photograph on his Instagram handle on Saturday, January 1, with the caption, '#HappyNewYear! We can only hope for better days, without worries... till then... Discover new paths, rediscover yourself, appreciate the smallest joys.'
From Abir Chatterjee's Instagram handle, @itsmeabirchatterjee