Last week Krishna Chakraborty, chairperson, civic board of administrators, received a complaint about a CJ Block terrace being so overrun with plants that it was breeding mosquitoes.
A visit to the terrace revealed extreme neglect. Umpteen pots clogged the terrace in a way that blocked movement. Many plants had dried up and several empty pots and containers were found to be fostering larvae and pupae.
After an ultimatum by the authorities, the family cleared the terrace in 24 hours. "Due to a property tussle, I wasn't able to go up to the terrace for six months, which led to this unfortunate state," said the lady whose plants they were. She asked not to be named. A 14-year-old boy living in the building, meanwhile, is down with dengue.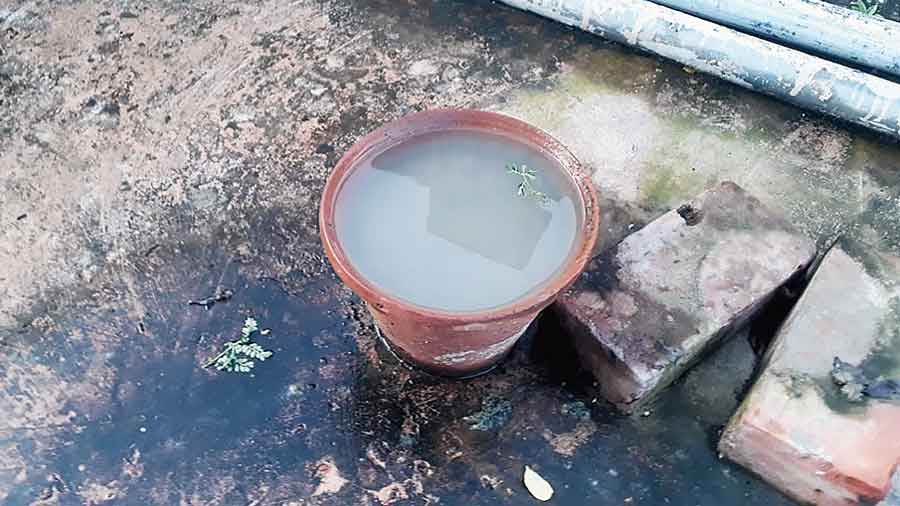 Vector alert: Water in an empty pot in another house.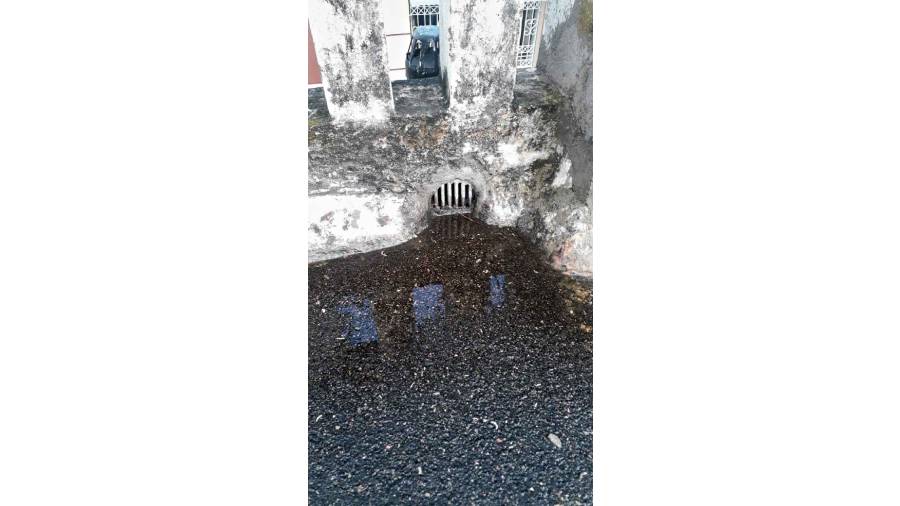 A pool of water formed on the rooftop with the outlet jammed with soil.
Pictures by Sudeshna Banerjee
Secretary of Bidhannagar Horticultural Society Arijit Poddar provided a few pointers on maintaining gardens in dengue season. "If you have unused pots, keep them upturned; if you have a Lily pond, release guppies and mollies in them so they eat up the larva. Citronella oil, that is used in mosquito repellents, comes from lemongrass so growing this plant could actually keep mosquitoes away," he says. As for plant lovers unable to maintain their gardens, Poddar suggests they give away the plants.
Postscript: If you are still neglecting your terrace garden, beware. The civic body has started flying drones for aerial survey of rooftops.