Apeejay Schools
Upper Kindergarten student Atharv Patra was not fond of fruits. Now, he insists on having an apple every day. Atharv's attitude changed after he took part in some fun activities organised to recently mark the Nutrition Week at Apeejay schools. Besides making a fruit salad, for the first time, before his friends he also learnt the importance of fruits and veggies and how they up one's immunity.
The children of Park Street, Salt Lake, Haldia and Bhubaneswar branches of the school were educated on balanced diets, calorie counts, health food and wholesome meals through various activities, craft and storytelling throughout the week. Tiny tots from LKG to Class II prepared some wholesome breakfast on the occasion.
The pre-primary teachers organised story-telling sessions for children where they were educated about nutrition, caterpillar craft making, vegetable printing, healthy sandwich making and so on. The middle school children learnt what causes deficiency in diets in children and the use of food supplements. Class VII students discussed the benefits of a traditional Indian meal. They also made PowerPoint presentations on healthy regional cuisines.
Senior students of classes IX and X were taught how to calculate calories in their food and the harmful effects of obesity. "It is important for students to realise early how a healthy body and mind lead to long-term happiness and success. The school emphasises on learning through fun ways," said Apeejay schools CEO Kiranjit Singh Pannu.
Akshar School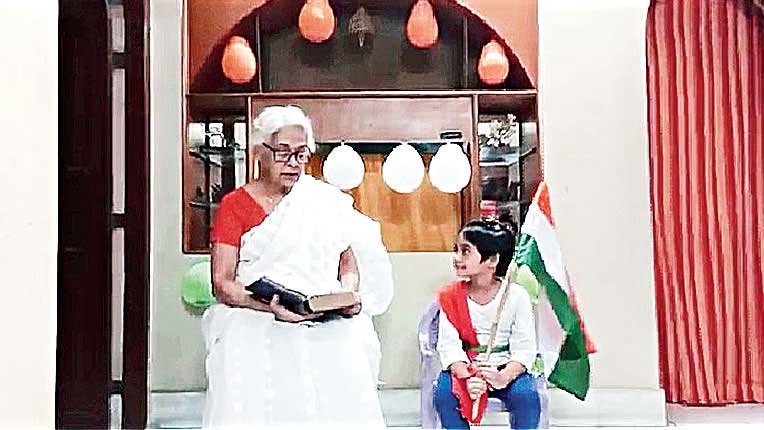 The school recently put up a celebration to pay homage to all the grandparents. Students from Lower Kindergarten to Class V shared the screen with their grans and took part in events that included art and craft, antakshari and storytelling. For some, the occasion became a reason to visit their grandparents' home as the pandemic-induced lockdown had put a halt to it.
Grandparents, who are staying far away from their grandchildren, some even in different cities, sent video recordings which were played on the occasion. The storytelling session included stories of all genres such as mythology, folk, fables, personal reminiscences and so on which hooked every listener.
"I am thankful for all being so supportive. These days most parents have to go out to work and hence it is the grandparents who take care of these children. I have grown up with grandparents. And the values which the younger generation gets, they are from them. It is not they who stay with us, it is we who stay with them. It is very important that grandparents are there in our family," said principal Kavneet Khullar.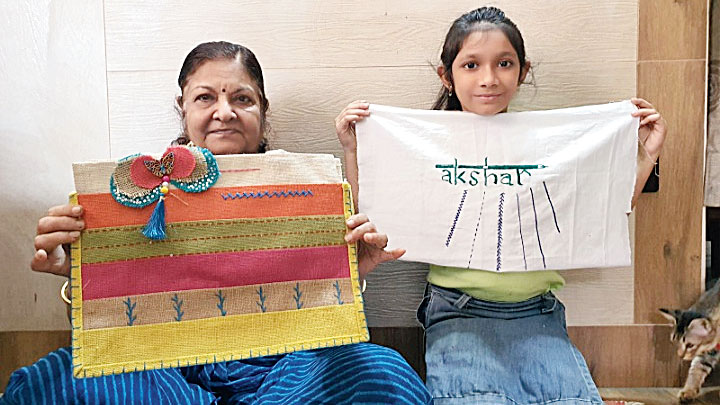 St Augustine's Day School, Kolkata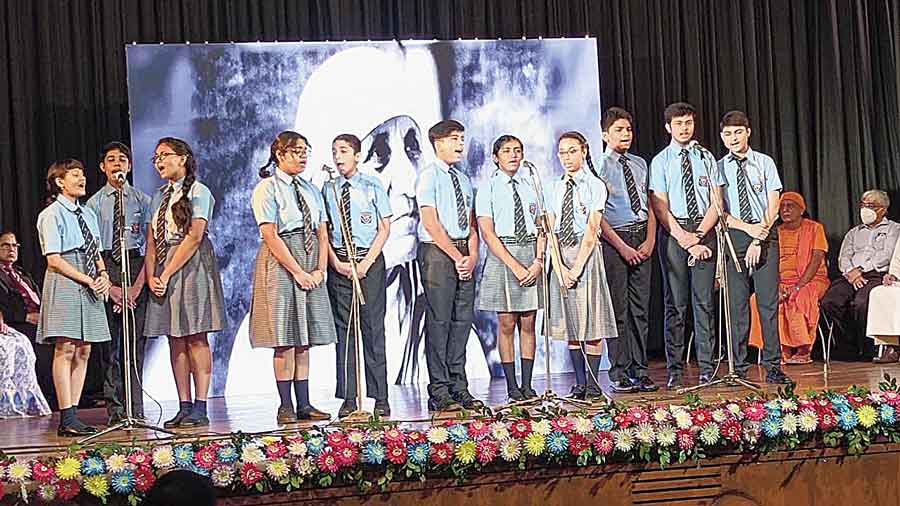 Managing director of St Augustine's Day School, Kolkata, Richard Gasper recently received the Mother Teresa International Award. Gasper is the third member from his family to have received the award. His father, C.R. Gasper, and mother Edna had received it earlier - for their service to society.
Students of the school performed in a cultural event before the ceremony.
"The Gasper family has become synonymous with social services," said this year's awardee. Award committee chairman Anthony Arun Biswas, who presided over the evening, said this award had been honouring eminent personalities for their lifetime contribution to the society since 2001.
Rights activist Father Stan Swamy was given the Mother Teresa Ratna award posthumously. Mamata Thakur also got the Mother Teresa Ratna for her lifetime contribution to the Matua Mahasangha community. Other recipients of the Mother Teresa International Award included former Bishop of Calcutta Rev. P.S.P. Raju, vice-chancellor of St Xavier's University Rev. Fr Felix Raj, Ram Mohan Mission High School principal Sujoy Biswas and chairman of Alam Steel, Dubai, Shyam Bhatia.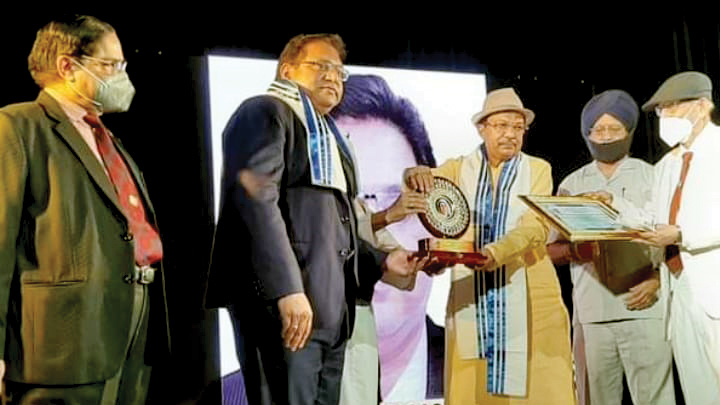 Mount Litera Zee School, Contai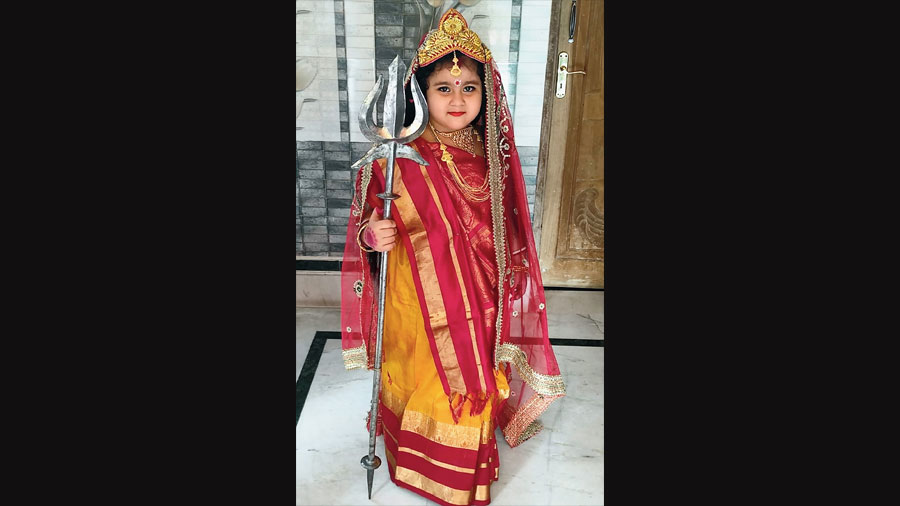 The school organised two cultural programmes on a virtual platform ahead of Durga Puja - one was to mark Mahalaya and the other one was to celebrate Agomoni.
For Mahalaya celebration, two students made their videos doing the chandi paath and some other students made videos of themselves dancing on classical beats. "I got a chance to perform chandi paath on the eve of Durga Puja this year, and I'm very proud that I could perform in the event and want to do it again in future," said Anik Das of Class V.
Students presented a song, Durga durgotinashini, through a collage of performances that included dance, music, guitar and violin to mark Agomoni. They also engaged themselves in poster making and craft making on the theme of Maa Durga or Happy Puja. The students sent videos to the concerned teachers and the performances were uploaded on the school's Facebook page.
"Agomoni signifies the arrival of Durga Puja and it gives us energy to fight all the odds. Our children have done a great job in putting up beautiful cultural programmes to celebrate Durga Puja and they have shown their excitement through dance, music and various activities," said principal Yogesh Maheswari.
Reporting by Chandreyee Ghose and Ayan Paul