Air India on Friday said it would operate three flights between India and Ukraine next week to evacuate Indians staying there.
Last week, India had advised its citizens in Ukraine, especially students, to consider leaving the country on a temporary basis.
The advisory is in response to growing fears of a Russian invasion of Ukraine.
The Air India flights are scheduled for February 22, 24 and 26, the airline tweeted. They will operate from Boryspil International Airport in Kyiv, the capital of Ukraine.
Two persons, one from Kolkata and another from its northern fringes, who live in Kyiv spoke to The Telegraph on how the crisis had affected their lives. Both said they had just got a message from the Indian embassy to consider leaving Ukraine but were yet to decide their course of action.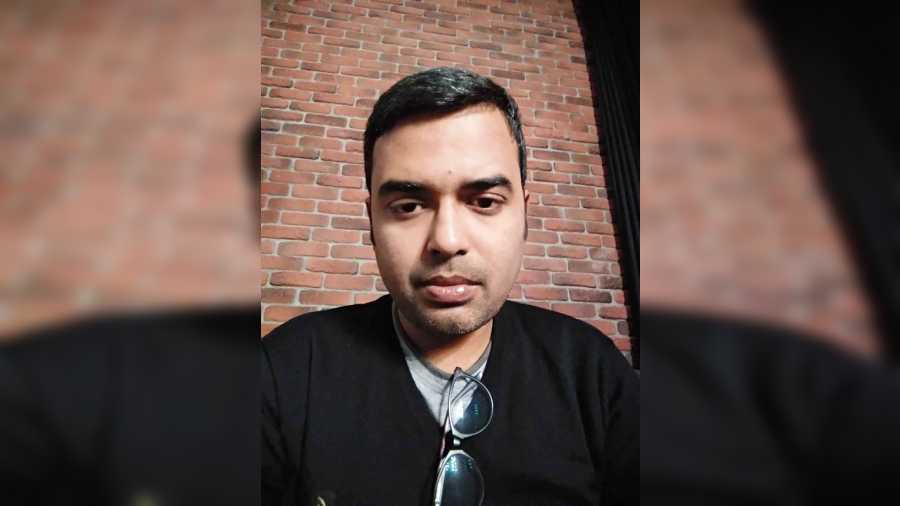 Rahul Chanda
Rahul Chanda, from Behala
He works with a trading platform in Kyiv
I live in a neighbourhood called Nyvky.
I have not applied for a place on the flights from India till now. I will talk to my parents once more before finalising anything.
I don't see residents here panicking just as yet but the fear of loss of livelihood is quite palpable.
The man who sells fruits in the local market told me a couple of days ago that should there be a war, he would have to start from scratch again. That is the general mood here.
For the past several days, the volume of traffic has gone down substantially.
Many foreign nationals, mostly from the US and Europe, have left, resulting in many offices working with skeletal staff.
In my office, a couple of senior executives, American citizens, left recently.
My office is not far from Independence Square, also known as Maidan Square, the central square of Kyiv. It was the cradle of the violent uprising that began in 2013.
I usually take a bus and then Metro to work. For the past few days, the number of non-Ukranians has been very low, on public transport as well as streets.
The pub that I usually visit after work is also much less crowded. My favourite bartender is from Donetsk, a separatist region in east Ukraine.
Unable to spot him at the bar for two days, I asked the manager about him. I was told he had returned home.
Every weekend, people in Kyiv are organising rallies to the Independence Square to show their love for their
country. The marchers, wrapped in the Ukrainian flag, are shouting slogans against Russia and even burning effigies of Vladimir Putin (President of Russia).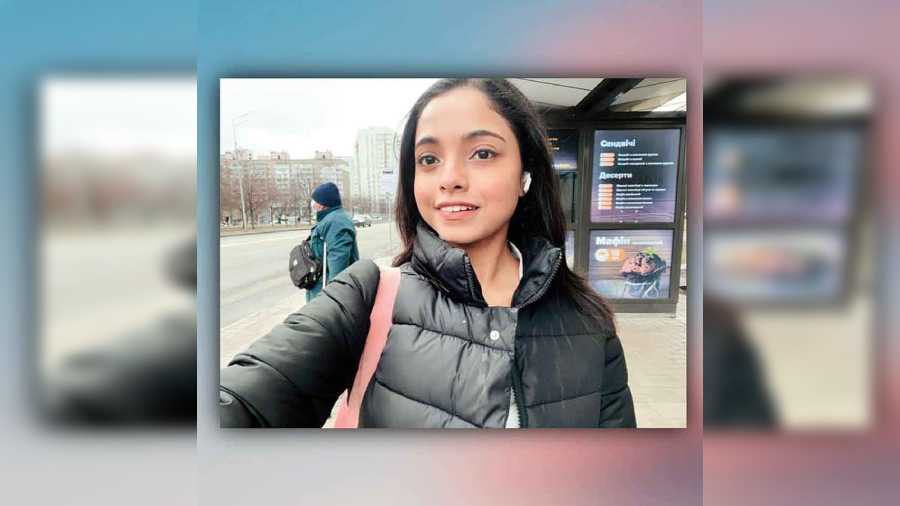 Swagata Sadhukhan
Swagata Sadhukhan, from Gobardanga in North 24-Parganas
She is a medical student at Kyiv Medical University
I live in Kharkivska, on the outskirts of Kyiv but near my campus. I live in a rented apartment with five other students, all from eastern India.
I have applied for a seat on the February 24 evacuation flight.
My Ukrainian teachers are more scared of Covid than Russia.
Stores, malls and eateries, everything is open. No curbs have been imposed anywhere in Kyiv.
The general consensus on the campus is that the media in the West has been escalating the hype of war. They feel a peace deal between (Ukrainian President) Volodymyr Zelensky and Vladimir Putin is almost inevitable.
But for us, students, this is a very unstable situation.
I am in the third year and the sixth semester of my MBBS course, which is a six-year programme in Ukraine.
But I have to clear an exam in June to pursue my master's in medicine for the next three years.
The crisis has cast a cloud on the future of my course in this country. Apart from financial implications, returning home now would mean disruption in preparations for the June exam.
In case of any eventual conflict (with Russia), the course will be in jeopardy. I might have to shift to another country for my medical degree. After investing three years here, it will be very disturbing.
My situation is not unique. Many Indian students pursuing a medical degree in Kyiv are facing the same uncertainty.
My parents and relatives back home are also tense. But they have not forced anything on me so far.