Students of iNIFD SaltLake put up a swashbuckling show of design elements recently.
Held at the CII- Suresh Neotia Centre of Excellence for Leadership, City Centre, this year's annual exhibition, Infusio, had as its theme "Design: inside-outside" with students displaying everything from furniture and home accessories to civic amenities. 
"Our objective was to make students aware of design problems and to encourage them to find probable solutions," said centre manager Arnab Ray. Sreemoyee Ghose, the head of the interior designing department, added that this gave pupils the opportunity to explore different materials, work with local artisans and gain enough experience to prepare them for the industry. Here's a look at some of their creations —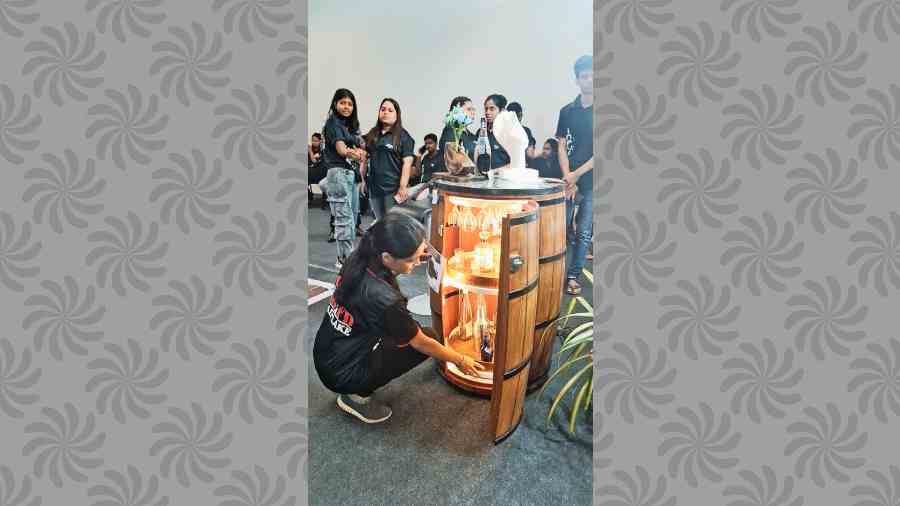 Barrel-shaped bar counter: Arpita Sen's team shaped their bar counter like a barrel. "Open the barrel door and there is ample space for bottles as well as different kinds of pegs and glasses inside," she said. "The top of the table is full of bottle caps, covered by transparent resin. "The idea was to create a confluence of all things associated with liquor for this counter."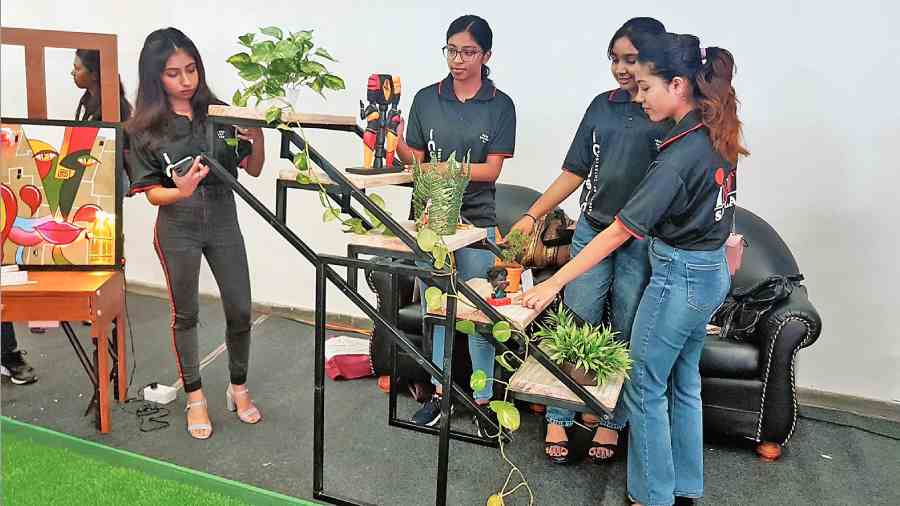 Garden shelves: Remove the lock from these step-like shelves and give them a nudge; they will turn into a flat table. "So effectively, one can prune the plants on the table and then leave them as shelves for aesthetic value," said Megha Dey, a member of the team that built it. "We've made it of iron and raw pinewood and left it unpolished for a natural look to suit the 
garden."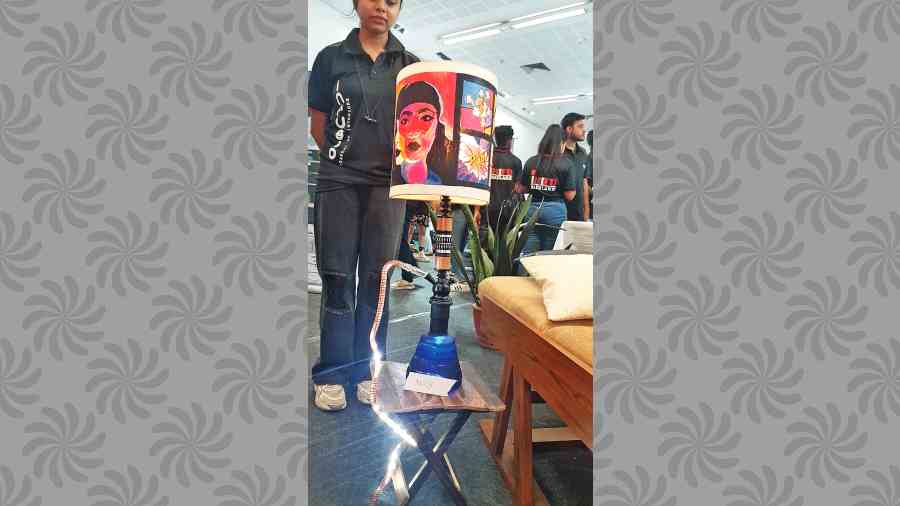 Pop art lampshade: Moumita Dhar's team made a pop art cloth lampshade installed on the base of a hookah. "A lamp lights up on top, another at the base and we have also have lights glowing from inside the hookah pipe," she said. "Such designs will gel in any contemporary setting."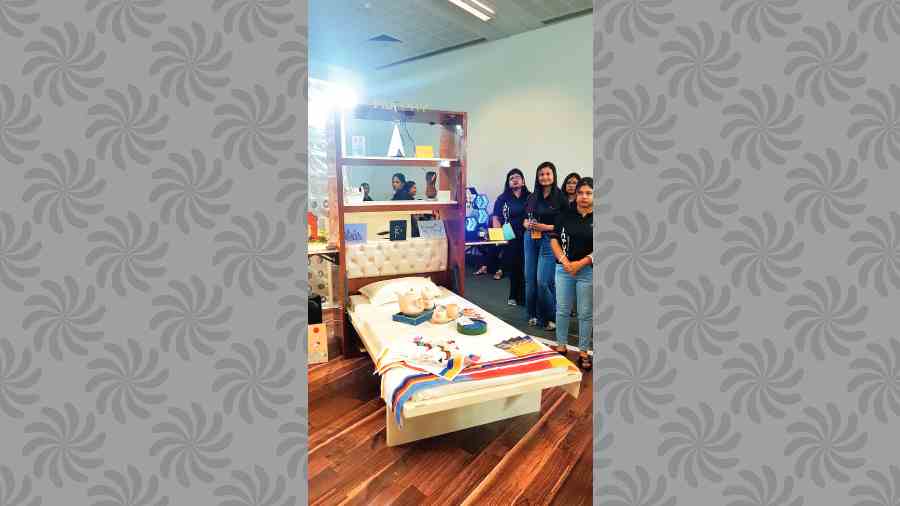 All-in-one bed: Struggling for space in your compact apartment? This hydraulic bed is the solution to your problems. Not only can the bed can fitted into a vertical position when not in use, but pillows, comforters et al will fit into its drawers too. "Hangers can be pulled out from the back to dry clothes on, slippers can be placed on a stand," said Archit Agarwal on behalf of his team.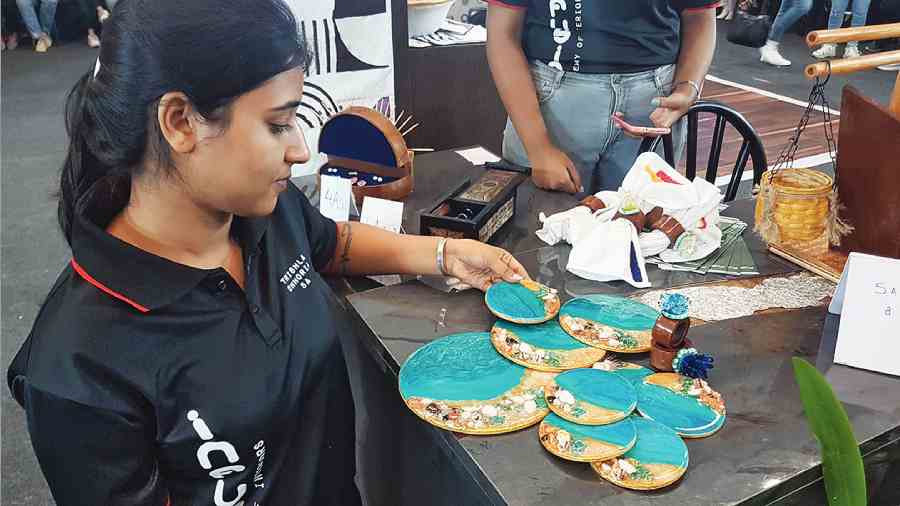 Santorini-inspired coasters: These sea green coasters transport you to the Greek island of Santorini. "The coasters come in multiple sizes and are built on medium-density fibreboard (MDF)," said Trishla Chhoria. "To get the feel right, I've added resin in the sea green shades as well as sand and shells at the bottom." The team had also made napkin-rings inspired by Greek art.