A fire broke out in a godown of plastic goods on the second floor of a four-storey building on Colootola Street in north Kolkata on Monday morning and engulfed a large part of it.
No one was trapped or injured, fire department officials said. The cause of the fire was not known till late on Monday.
As many as 21 fire tenders took more than nine hours to control the flames, which spread from one floor to another. An official said the fire broke out around 10am.
The building, which residents of the neighbourhood said is at least 100 years old, is home to around 60 families. Besides, a number of commercial offices and godowns are housed in it.
Loud explosions could be heard from the top floor and flames seen leaping out of windows late on Monday evening.
Fire fighters suspect inflammable articles such as plastic, clothes, chemicals and LPG cylinders were stocked in the building.
Residents of the neighbourhood alleged fire tenders reached the spot late. The Mohammad Ali Park fire station is less than a kilometre from the building.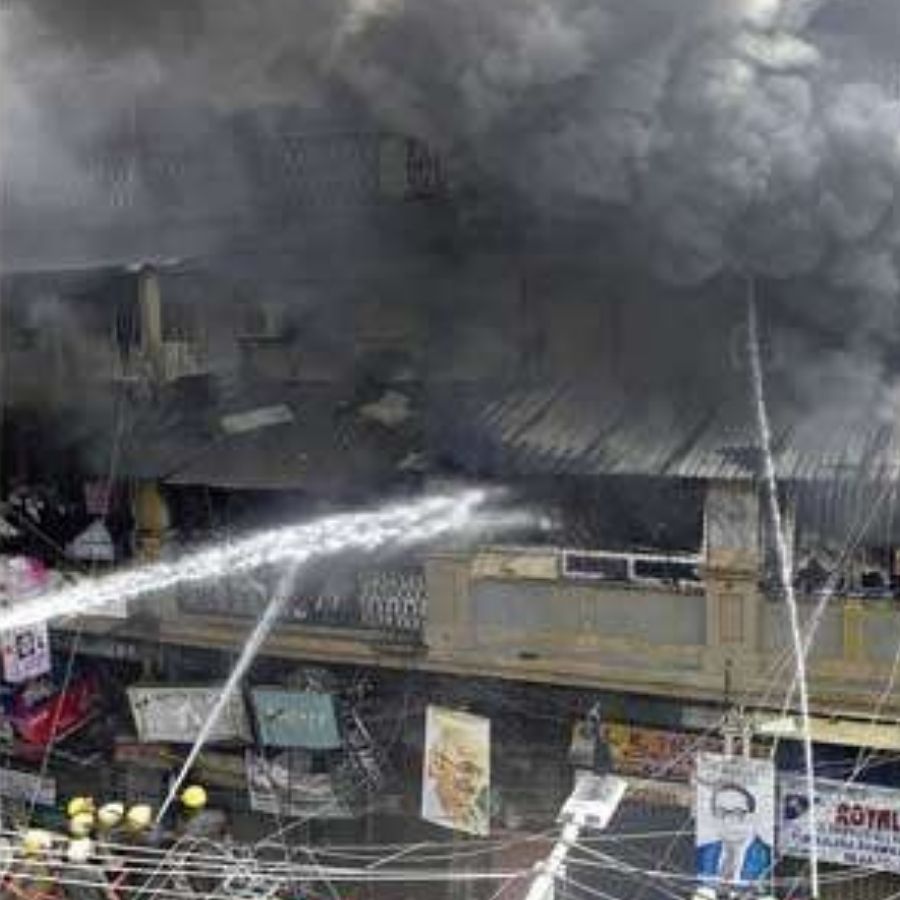 Smoke billows out of the godown
Sanat Kr Sinha
State fire services minister Sujit Bose, who went to the spot, said: "This is a very old building. It did not have any fire-fighting measures. Fire tenders had rushed to the spot within minutes of being alerted."
The city has hundreds of old buildings lacking in even the most basic fire-safety measures. The government, on its part, has allegedly done little to locate the owners and make them comply with the rules.
All high-rise buildings must have a no-objection certificate from the fire department. "The rule was not there earlier. So, the majority of the old buildings do not have the fire department's clearance. It is up to the owners to contact the department and get the buildings assessed," an official said.