We live today in a time of great and rapid flux. Look around and you will be overwhelmed by the throbbing dynamo of change. Technology, at the exponential rate of its present growth, inevitably has a cascading avalanche impact on almost every sphere of life. Things we grew up with, things as we have known them, grow out of fashion and lie discarded in the garbage heap of history.
So it is, with education. The symbolic red brick building of the 20th century university is now a largely irrelevant and redundant structure. In the 21st century, education has to confront a new set of challenges. It has to reorient itself to new realities. It must adjust to keep up with a new generation whose instincts, skills, and abilities belong to the future. And, most of all, it has to grapple with the problem of ever-increasing numbers of young people determined and eager for a quality education, so many of them coming from the marginalised and underprivileged sections of society.
Change requires adaptability. A system that is rigid will not bend. And things that do not bend cannot survive. Such is evolution. So, education systems and policies must evolve, and in doing so may well become themselves the propellers of change. The growth and change of education must be commensurate with the times. It becomes incumbent on the educators to accept the many challenges they face today and the many new responsibilities that come with them.
An uneducated society is a backward society, trapped in the past, and chained by ignorance and superstition and repression and indignity. The uplift of society, socially, economically, politically, depends on education. This perhaps is the recognition of government institutions which have begun to usher in sweeping changes in the fundamental structure of education, instruction, pedagogy, and curriculum.
This is where we must remember to ensure that the education we envision as a propeller of change must be inclusive and not exclusive. It must be democratic and egalitarian. It must have the support of benign governance. It must be given autonomy and freedom. It must have the power to encourage free thinking and vertical growth. It must recognise the virtue of the individual mind. It must accept dissent and discussion and dialogue within the structures of its pedagogy and curriculum. Education that is based on these principles, that is an embodiment of these ideals, that is regenerative in the execution and development of these ideas, will truly and genuinely be an education that can foster change and facilitate growth.
Today, our educational institutions exist within structures of power and ideology. They are confronted by their own internal pressures. They operate in social and political contexts that might often influence their functioning and decisions. Education and the educators who make it a reality have to develop a new responsibility. Education must be made safe and ethical, which truly nurtures and stimulates the development of minds. These minds after all represent the future. To ensure that future, education must adopt very specific goals: accountability, transparency, commitment to the poor and underprivileged in order to uplift them and bring them into the mainstream of 21st century life.
It goes without saying that the pedagogic aims and outcomes and responsibilities of education cannot be compromised in the process of being modernised and upgraded. These are the time-tested pillars on which the edifice of education stands. But if this edifice is to grow, if education is to be the dynamo of change, it should confront change, master change, and integrate change into its fundamental character.
The pandemic, I believe, has been an accelerator of exciting changes. Educators have risen to the challenge of the digital classrooms and have grasped the advantages that it provides. This means that they have accommodated themselves to a new reality, have learned to harness the advantages of technology with skills and resources that were not imagined pre-pandemic.
This has certainly bridged the gap between teacher and taught, by enabling the teacher to share a digital space which the new generation is so familiar with. Boundaries have indeed been transgressed. Educators have learned to free themselves from the constrictions of the old-fashioned classroom. By keeping abreast of the times, education will have reinvented itself. Change after all is growth, and an assurance of a future filled with possibilities.
But this assurance must be offered to all sections of society. It is incumbent on the modern education institution to recognise its place and function in the societal space it occupies. It has a responsibility to its stakeholders but it must also consider, evaluate and decide the role it can perform to make an impact on hinterland and village communities that it can adopt as centres to open rural campuses that will serve the disenfranchised and underprivileged. In this sense institutions can become genuine drivers of change. There are existing models of colleges with rural campuses that have contributed to and brought about sweeping changes in the communities they serve. Such models can serve as templates for institutions of higher learning to ensure that the strong currents of change and reform that are reshaping existing systems are extended across the spectrum of the social divide.
And this is why I do believe that education is now at the crossroads of change and is itself the driver and propeller of change.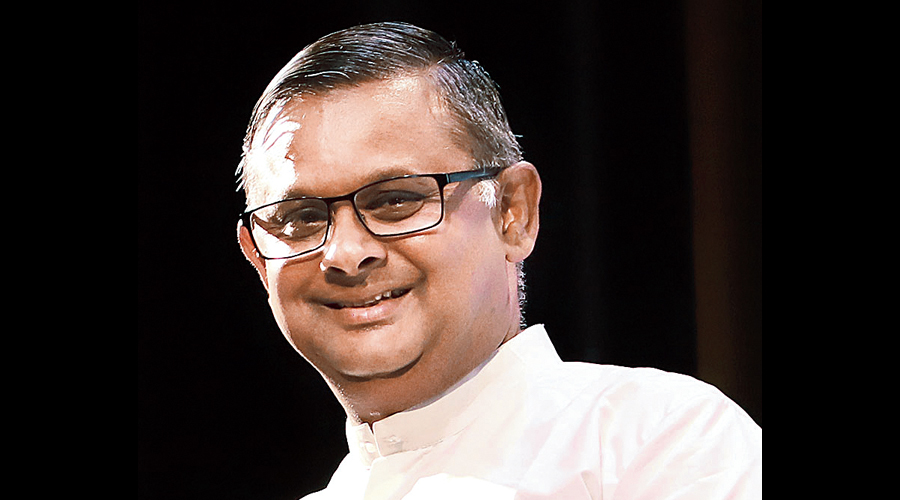 Father Dominic Savio is the principal of St Xavier's College, Kolkata