Heavy rain is likely to have spared Kolkata this Puja, but many residents are still complaining.
The humidity was severe and many prayed for a spell of rain on an overcast Ashtami.
According to the weather office, the mercury was around one notch above normal, registering a maximum temperature of 33.9 degrees Celsius.
The minimum relative humidity, a measure of the moisture content in the air during the driest part of the day, was on the higher side, too — 71 per cent.
The weather office said a cyclonic circulation over the east-central Bay of Bengal persists and extends up to 5.8km above the mean sea level, tilting south-westwards with height.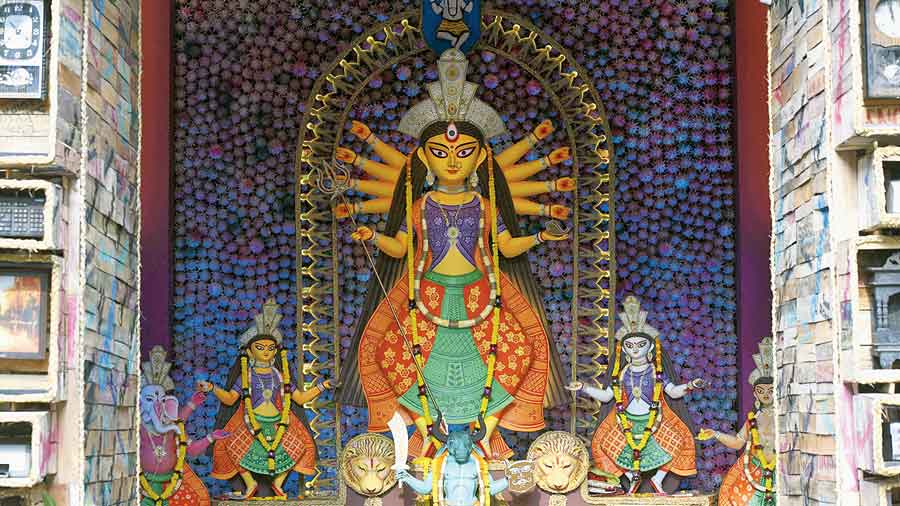 The idol at the puja
Sanat Kr Sinha
Under its influence, a low-pressure area is likely to form over the east-central Bay of Bengal by Wednesday. It is likely to move west-northwest and reach the south Odisha-north Andhra Pradesh coast in the next 24 hours.
The Met office said rain is "very likely" over the next two days but the intensity and spread is unlikely to be very severe.
Semanti Guptabahaya, a Class XI student who went out with her friends on pandal-hopping in the afternoon, said the excessive sweat forced them to tweak their plans and they decided to watch movies and spend the time in a mall in south Kolkata.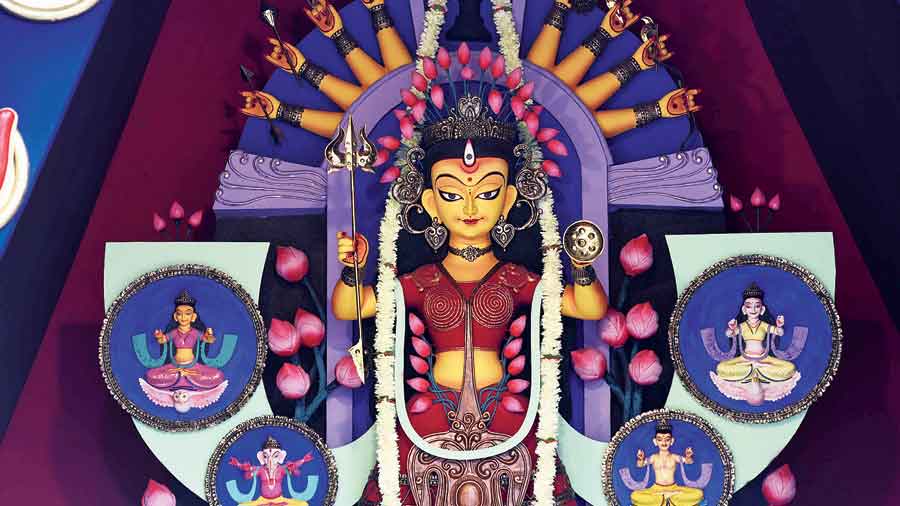 The Durga idol at Kumartuli Park in north Kolkata on Maha Ashtami.
Sanat Kr Sinha
"We had plans to cover south Kolkata. But we found it difficult to travel in this weather," said Semanti.
One of her friends said they wanted a spell of shower — "not lingering rain" — that could bring down the heat and humidity, bringing some breeze.
Some were out on the streets fearing that rain would mar Navami and Dashami.
"The Met office has forecast that the rain is most likely to happen on Navami and Dashami. So I took my parents and others to visit pandals in south Kolkata today. But the humidity is unbearable," said Saugata Chattopadhyay, who lives in Taratala.