Minister of Civil Aviation, Jyotiraditya Scindia, flagged off direct multiple flights connecting Surat to Bengaluru, Delhi, and Kolkata on March 3.
AirAsia India will operate Airbus 320 aircraft on these 21 weekly flights from March 3 as per the following schedule: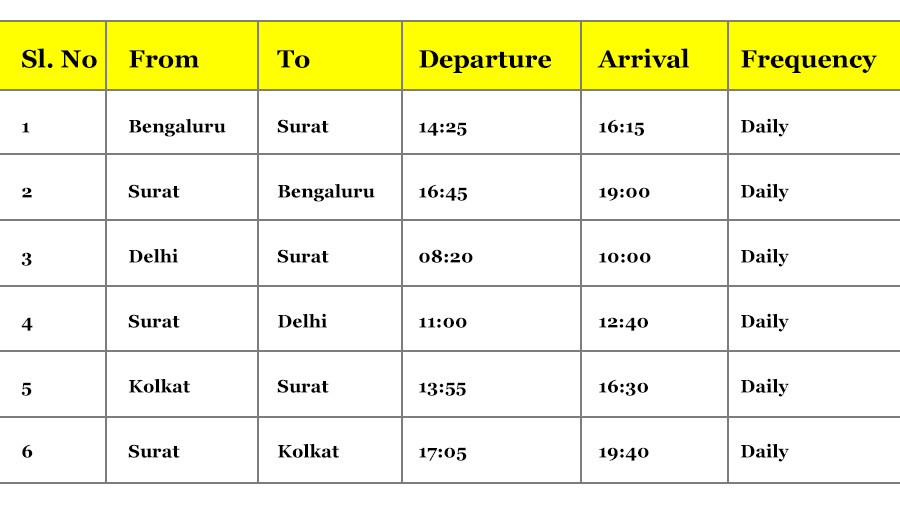 In his inaugural address, Scindia said that with the commencement of these new routes, Surat, which is already a business and entrepreneurship hub, will now be connected to 10 cities including one international city.  To put this into perspective, he said that Surat was connected with only two cities prior to 2014.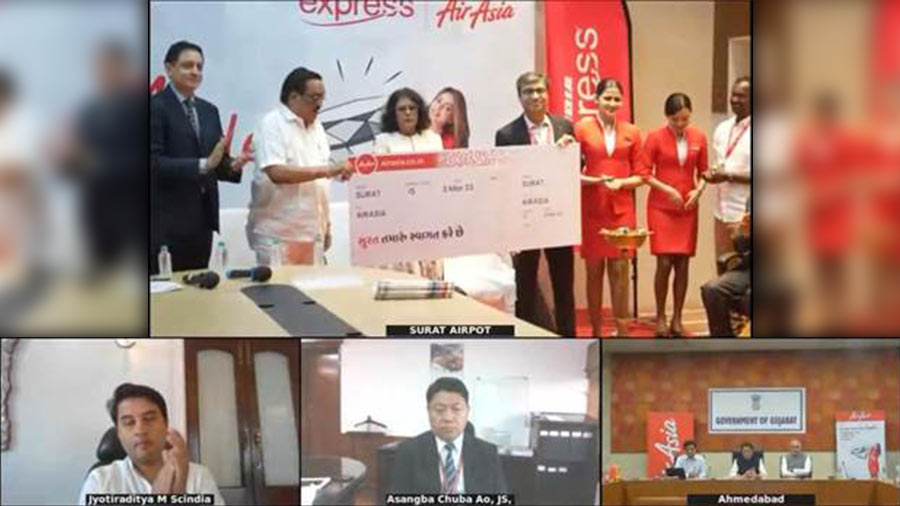 Surat will now be connected to 10 cities, including one international city
The government has sanctioned Rs 350 crore for the re-development of Surat airport, out of which Rs 163 crore is for the construction of a new terminal building. With this, the passenger holding capacity will increase from the current 17.5 lakh passengers to 26 lakh passengers. In addition, new airport aprons will also be developed with an investment of Rs 72 crore. This new terminal is expected to be completed by mid-2023.
At present, there are 10 airports in Gujarat and 2 new greenfield airports namely Dholera and Hirasar are in the pipeline with investments of Rs 1305 crore and Rs 1405 crore respectively.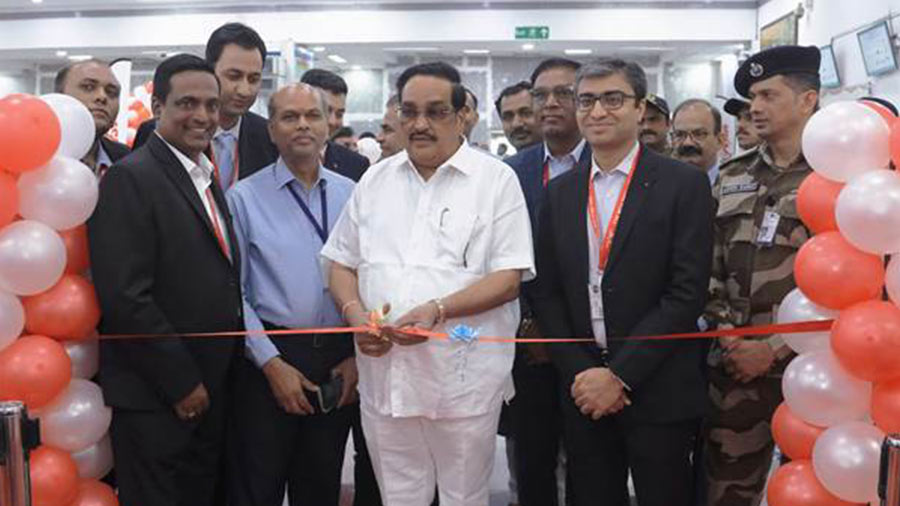 The new terminal is expected to be complete by mid-2023
Balwantsinh Rajput, minister, Civil Aviation, Rural Development, Labour and Employment, Government of Gujarat; Jagdish Vishkarma, minister of state for Civil Aviation, Government of Gujarat and C R Patil, MP, Gujarat, were present at the event. Asangba Chuba Ao, joint secretary, MoCA and other officials from MoCA, AAI, Government of Gujarat, and Air Asia were also present.