Glimpses of life down the years of the British Raj will be on view at an exhibition of Company School paintings as also of photographs, documents, manuscripts and letters of the time.
For a fortnight from August 14, the exhibition, titled Hindustan Files: 1757-1950, will be held at Nazrul Tirtha alongside two other venues in the city — the Indian Council of Cultural Relations and the Academy of Fine Arts.
Organised by Virasat Art Publication, a satellite organisation of Virasat Art, an archive and art-restoration house, the exhibition features the collection of Ganesh Pratap Singh, an art restorer. "These exhibits are collected and curated from auction houses all over the globe and a few are from personal stock. I have been able to collect not only the goods that had been smuggled and deported for centuries to foreign lands but also some invaluable things that lay neglected in India," said Singh, who has been collecting antiques for years.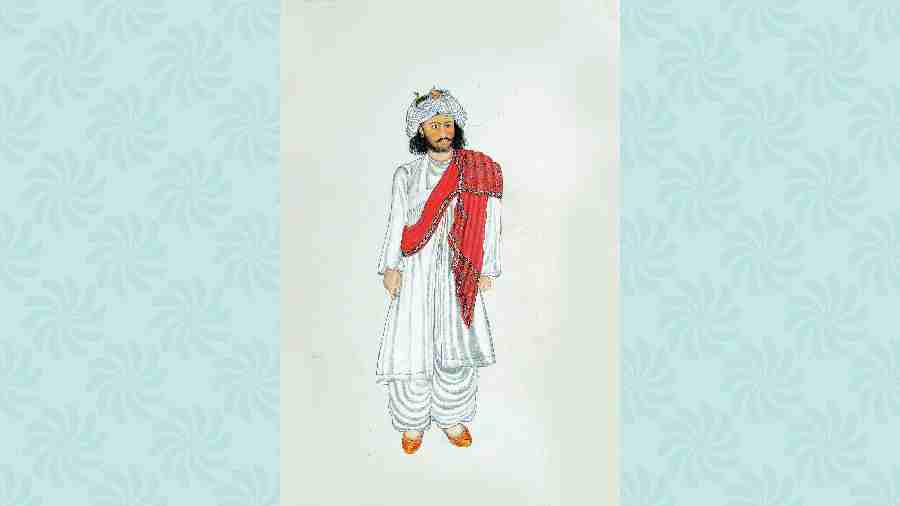 A Company School painting
Hindustan Files covers the period from the Battle of Plassey to the birth of the Republic. As the Europeans encountered India, they wanted to send back home representations of the land, the monuments and the people they met. They painted or commissioned such paintings. Many European artistes also came to India in search of a living, offering their services to the princely states or working as freelancers. Some of them trained Indians to assist them, who in time started painting independently. Their subjects ranged from administrative activities to religious festivals. "The paintings use watercolour as also techniques that the Indian artistes were learning from their European teachers, like lithograph and etching. Because of the large number of exhibits, we have divided them among the venues chronologically," said Partha Pratim Roy, who is co-ordinating the show, Also on view will be correspondences of Rammohan Roy, Rabindranath Tagore, Warren Hastings, Tipu Sultan, Lord Cornwallis, Saratchandra Chattopadhyay, Jamini Roy etc.
The New Town leg of the exhibition will cover the period from the Sepoy Mutiny to the 1905 agitation against the Partition of Bengal proposed by the British. "This emerging township has a hunger for cultural activities. So we wanted to include it," said Sakti Sadhan Mukhopadhyay, an art historian who stays in BA Block. The show ends on August 28.