What do the birds eat? How long do they sleep? Are they loud at home?" a volley of questions flew at members of All Bengal Bird Lover's Organisation at the Salt Lake BJ block park where they had organised a bird show this winter.
Named Bengal's Cultural & Nature Festival, the show was an initiative by mayor Krishna Chakraborty, who was then the chairperson, board of administrators, Bidhannagar Municipal Corporation. Ac tresses Ritabhari Chakraborty and Sohini Sarkar were the chief guests at the show that boasted of over 80 varieties of birds.
Though scared at first, both actresses enjoyed taking pictures with the winged creatures eventually. "People hardly get to see birds nowadays and exotic varieties can only be seen in such festivals. It's also a learning experience for everyone, specially children," said Sohini.
Indeed, children stood in long queues with their parents and grandparents to watch the array of birds. Six-year-old Piu Banik said she had never seen so many birds together. "The big ones are so colourful but I was scared to go near them as some were almost as tall as me!" smiled the girl who kept on asking her parents to be allowed to return to the show the next day.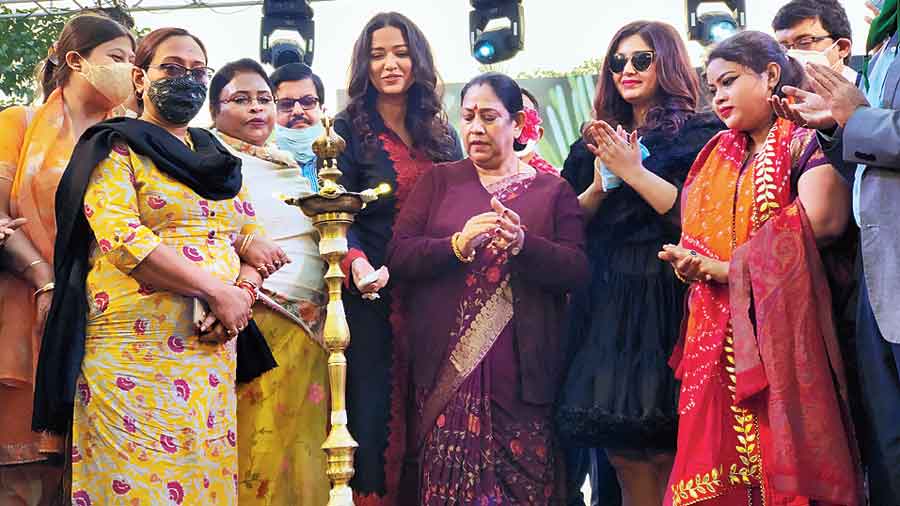 Krishna Chakraborty (in sari at the centre), actresses Sohini Sarkar and Ritabhari Chakraborty to her right and left and others at the inauguration of the festival
Debasmita Bhattacharjee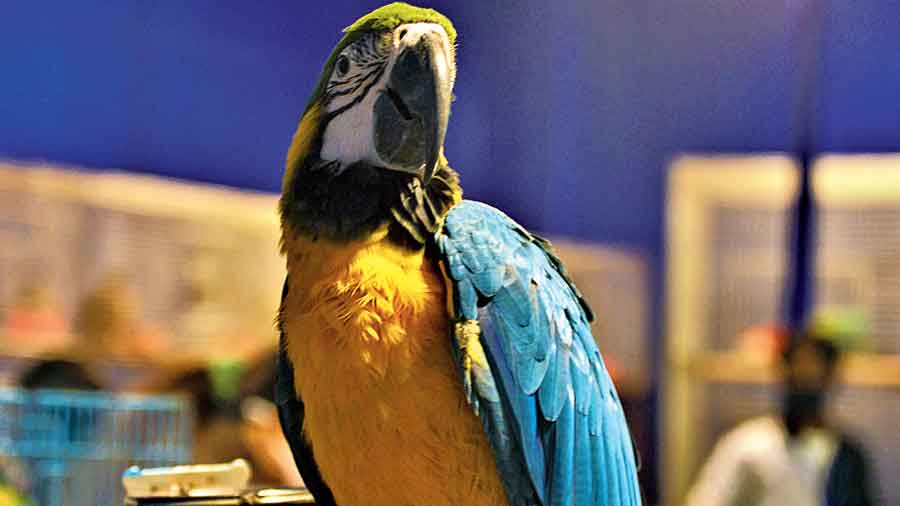 A Macaw looks around the park
Debasmita Bhattacharjee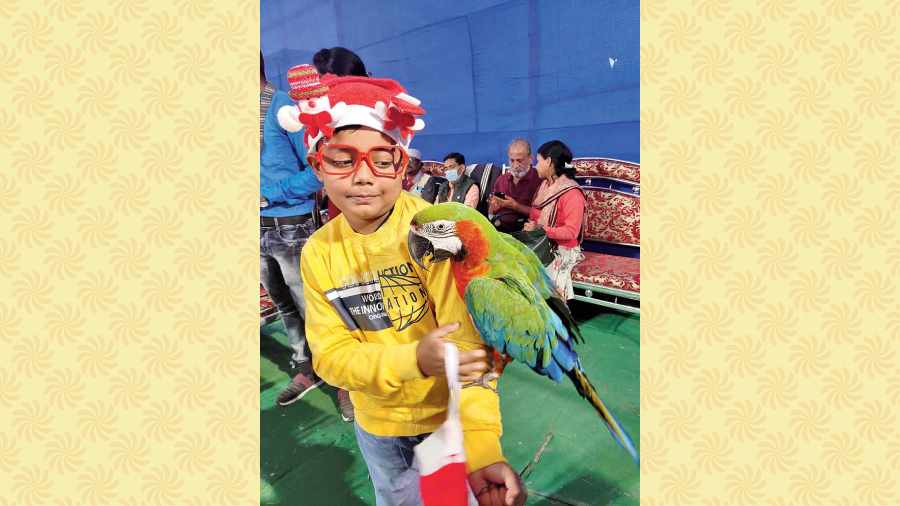 Debasmita Bhattacharjee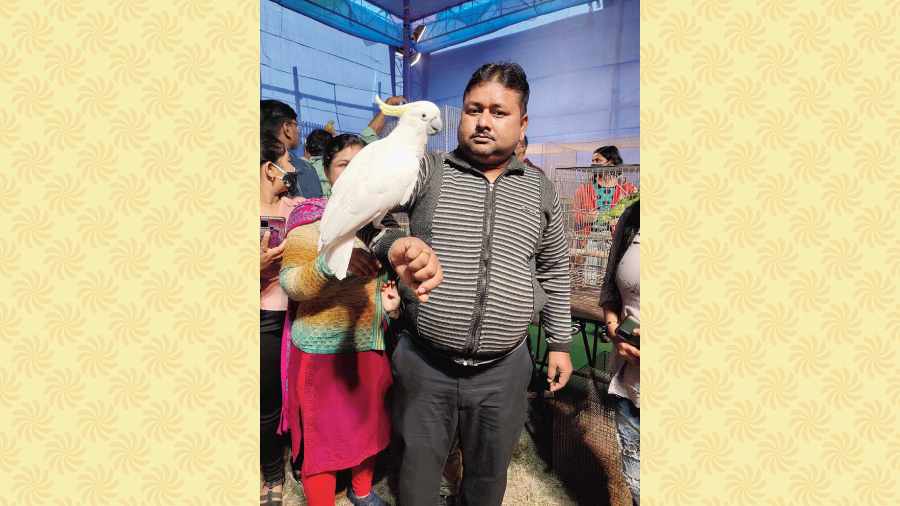 A man holds up a Cockatoo on his arm.
Debasmita Bhattacharjee
There were two feet long Macaws — scarlet, red and green — Silver Golden Pheasant and White Indian Fantail Pigeon, which is commonly known as Lokkhi Payera. A bright green parrot with a little yellow tinge on the head was seen sitting on the far end of a cage while a red parrot with a blue tinge on its feathers was seen sitting on the opposite end in the cage. "Looks like they had a fight," noted a kid.
But Shubhojit Pandit, a member of the club, explained: "These are a pair of Eclectus Parrots. The green one is male and the red one female. They are commonly known as Lal Mohon and Hari Mohon."
Eight-year-old Ruma Sen was excited to hear the African Grey Parrot being introduced as the most talkative bird. "Is it even more talkative than I am? You say I am always talking at home," the child asked her mother innocently.  
Rimpa Barui had been trying for long to get a money's shot of a Jacobin Pigeon, that had a brown feather hood on its head. "It's so beautiful, the feather on the head looks like a scarf! But every time I try to click it, the bird turns away or hides its face," exclaimed the AG Block resident, before giving up and walking off to the next cage.
While colourful Macaws placed on their stands in the open took the centrestage, other varieties of birds were kept in cages surrounding them. "These birds are a part of our families. They stay with us at our houses so they are quite used to having people around them. At home, they live in open cages but as this is a show and there are so many variety of birds, we have to keep them in cages, " said Bapai Sen, secretary of the bird lovers' group. "These are all exotic birds. We also want to spread the message that if we cage our local birds then the natural balance will be effected so we pet all exotic birds and keep them as our children in our houses," he added.
Write to saltlake@abp.in