She may have starred in the indie film Maska two years ago, but it's Nikamma that can be counted as YouTube sensation Shirley Setia's "full-on commercial Hindi film debut". The June 17 big-screen release that also features Shilpa Shetty Kundra and Abhimanyu Dassani, is the Bollywood remake of the 2017 Telugu box-office winner Middle Class Abbayi, starring Nani and Sai Pallavi. t2 chatted with Shirley, who was brought up in New Zealand, and has many hit singles to her name, on her big acting break.
Nikamma looks like a fun, young film. You have also recreated the early 2000s hit number Nikamma in your film. What have the reactions been like so far?
Nikamma has truly been a dream project for me to be a part of. I grew up watching Hindi masala films, those family entertainers which were full of comedy and great songs.... So when I had the opportunity to audition for Nikamma and when I got the film, it was a dream come true.
The film's director Sabbir Khan has launched the careers of Tiger Shroff and Kriti Sanon (with Heropanti) so well. He is known for his full-on masala entertainers which can be watched by the whole family. That was a big thing for me, as well as working with Shilpa ma'am (Shetty) and Abhimanyu (Dassani).
It's been a great response so far. People are loving the trailer, the songs.... Our chemistry is being talked about. I am just hoping people like the film.
From whatever we have seen so far, the character that you play seems to be pretty similar to you....
I am a little more introverted compared to Natasha, the girl that I play. She's extroverted, full of spunk, she's extremely vibrant. I think my alter ego would be something like that... I am a completely different person when I am on stage. I have poured a little bit of that from that side of myself into Natasha. I got to learn from her a little bit as well because she's so full of spunk and sees things so differently.
Given that you are such a livewire in your acts, it comes as a surprise to know that you are an introvert....
Ya! (Laughs) When I was a kid, I would hardly speak. That I have opened up so much now is courtesy a part-time job at a Hindi radio station in New Zealand when I was studying there. All our shows would be live and I had to speak to a lot of callers who would dial in. At that time, it was the most dreadful part of my job (laughs). I used to be so scared! But I had mentors there who really helped me come out of my shell and speak to people one-on-one a little better.
And when I came back to India, I started interacting with my fans. That also really helped. But otherwise, I don't have a lot of friends, I have a very small circle. In fact, most of my close friends aren't even in Mumbai... one of them is in Calcutta, a couple in Bangalore and most of them are in New Zealand. When I am not working, I am mostly at home. You will find me with my cats, watching TV, cooking... I like those kind of things.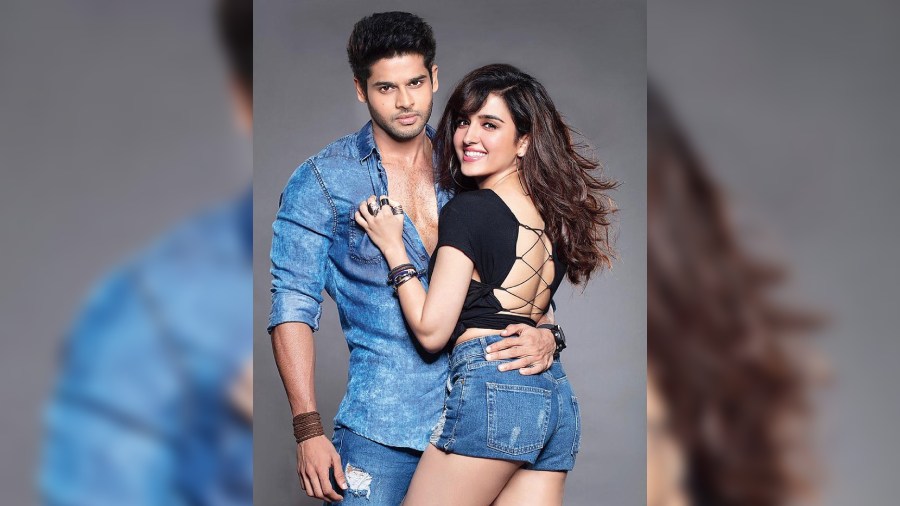 Given that you have been a fan of masala Hindi films, what was the Nikamma experience like?
I like dancing a lot. I have grown up watching dance shows like Dance India Dance, all the Bollywood award shows.... I was always like, 'Wow, these dances look like so much fun!' In Nikamma, it was extremely exciting as well as overwhelming to be part of the dance number called Killer, which is a full-fledged, out-and-out Bolywood film song. I actually cried on the last day of that song shoot because I couldn't believe that my long-cherished dream had come true. Even that trailer launch was really emotional for me... just to see all that we had done come to life. I teared up then as well (laughs). I gave a lot of auditions before this, but I am glad this clicked for me.
You made your acting debut with the 2020 indie film Maska,co-starring Manisha Koirala. How far did the learnings from that film help you in Nikamma?
In Maska, my role was also about speaking to people. I played a blogger in that film and had to speak to people I hadn't ever spoken to before... just somebody on the street who just seemed interesting. As I said, in real life, I am really not that kind of a person and I wasn't sure if I could pull it off. But Neeraj sir (Neeraj Udhwani, the director of Maska) got me to do a lot of workshops. That entire process of becoming my character Persis in that film really helped me in Nikamma. That's because when I was preparing for my role in this film, it made me do my research and watch films with characters who are full of life. Like, for example, I watched Jab We Met so many times. Geet (played by Kareena Kapoor Khan) has been played so fabulously. You don't see Kareena ma'am in that film, you just see Geet. She is funny, full of life. I took a little bit of inspiration from that.
You are, of course, a bonafide YouTube star, and you have also sung in Nikamma. Going forward, what will your focus be on?
I am more of a person who goes with the flow. I am currently working on my singles as well. I don't think I want to give one preference over the other, because both singing and acting are extremely important to me. I love both! It's very doable as well, one can balance the two. Diljit Dosanjh does that so well. There's Harrdy Sandhu, there's Ayushmann Khurrana.... Parineeti Chopra sings so well and acts so amazingly. Even Shraddha Kapoor and Alia Bhatt.... But yes, time management will come into play and I hope I can balance both.
Are there any contemporaries you admire?
Alia Bhatt. Her career graph has been really amazing. Priyanka Chopra (Jonas) is extremely inspiring, and such a strong woman. Deepika Padukone, Shraddha Kapoor... I truly admire their career graphs and there is a lot to learn from all of them.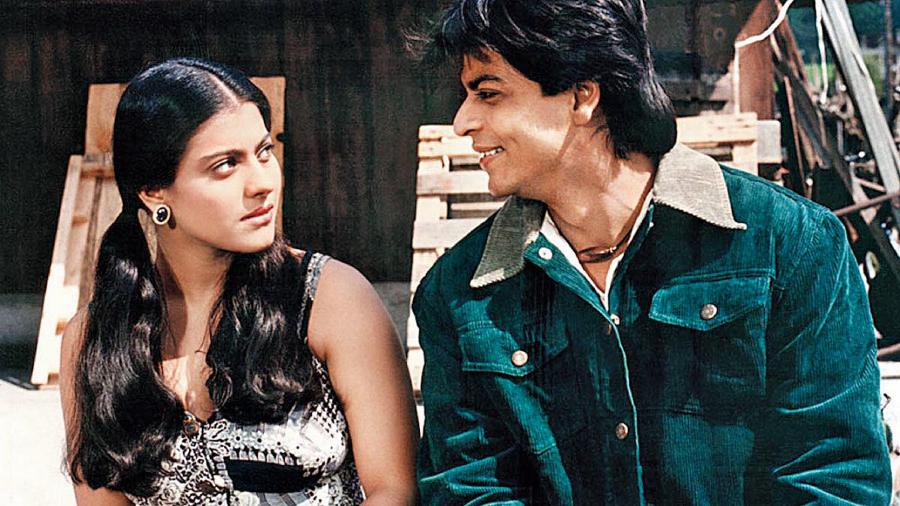 Growing up, which films had the most impact on you?
I love DDLJ (Dilwale Dulhania Le Jayenge). A few years ago, I had gone on a holiday to Switzerland with my family and there is a lovely statue of Yash sir (Chopra) there and it made me so proud. Also, on that mountain (Mount Titlis), there is a cutout of DDLJ because it was shot there. That's my all-time favourite... I can watch DDLJ anytime!