How much are you willing to spend on a pair of sound cans that get the audio part right and that's about it? The Yamaha brand is popular among audiophiles and they have quite a few excellent over-the-ear headphones as well as wireless earbuds solutions. Recently we had an opportunity to review the Yamaha TW-E3B, which is a no-nonsense set of earbuds.
There is nothing much to write about design elements, except that the charging case comes with a charge indicator that's easy to decipher. All the magic lies in the sound quality.
The earbuds support enough codecs — SBC, AAC and Qualcomm aptX. The last mentioned codec is designed to replicate the entire frequency of the audio, reproducing pure sound and helping users to hear everything as the artiste intended.
The best deal about the earbuds is how well music sounds even when the volume is turned down. Usually we feel that turning down volume means you don't get to hear the entire soundscape. That's not true. Yamaha compensates by elevating the volume of the lows and the highs even when the overall volume is turned down. This is handled by something called Listening Care.
Listening to Kenny Rogers and Sheena Easton power through We've Got Tonight, the silky-smooth vocals of the country legend gets celebrated while on Here You Come Again by Dolly Parton, the openness of her voice is accentuated. We moved to rock space with Rolling Stones singing Living In A Ghost Town, which has a certain amount of lightness; the listener is greeted with an echoing organ and a touch of blues. The overall sound profile remains neutral but Yamaha also delivers a slight bump in the mids. There is no active noise cancellation or ambient sound mode.
As far as microphone quality goes, it's acceptable but nothing close to Samsung Buds Live or Apple AirPods. Some background noises get cut out but the person on the other end of the call will know that you are on a pair of wireless earbuds. And the touch buttons are responsive but one needs to memorise the controls for a few days.
Should you buy it?
A few things to consider. This one comes with Bluetooth 5.0 and not 5.2; there is no wireless charging while charging time is around two hours. On a full charge you will get six hours out of the earbuds and 18 more hours from the case, which is reasonably good. And there is app support in the form of Yamaha Headphones Controller while waterproofing is IPX5, meaning it can handle sweat and perhaps a drizzle. In case you are wondering about alternatives, there is Nothing Ear 1, which continues to be a powerhouse at a reasonable price. Coming back to Yamaha TW-E3B, it offers a surprisingly good neutral soundscape. There is clarity and bass is not exaggerated. It's a no-frills set of earbuds that delivers the promise of great sound.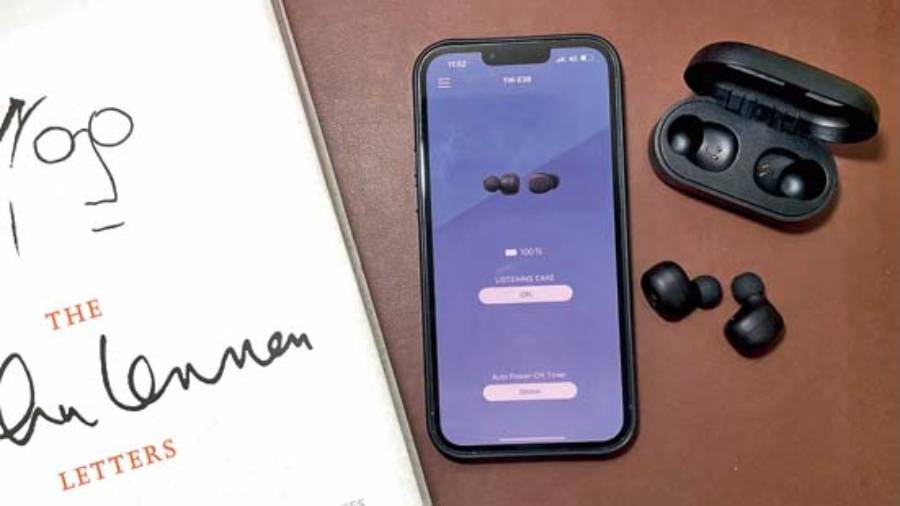 The wireless earbuds enjoy basic app support
At a glance
Device: Yamaha TW-E3B
Price: Rs 8,490
High notes
Good neutral sound
Clear soundscape even at low volumes
Comfortable fit
Decent battery life
Muffled notes
Bluetooth 5.0 support
No wireless charging or ANC