Who is the best men's footballer on the planet?
For the first time in 18 years, two players have a legitimate claim to the title. Last November, Argentine skipper Lionel Messi bagged the Ballon d'Or in Paris, the award for the best in the world as bestowed by France Football, the game's most illustrious magazine. But on January 18 in Zurich, it was Polish captain Robert Lewandowski who was announced as the winner of FIFA The Best, the prize for the player of the year as decided by football's governing body.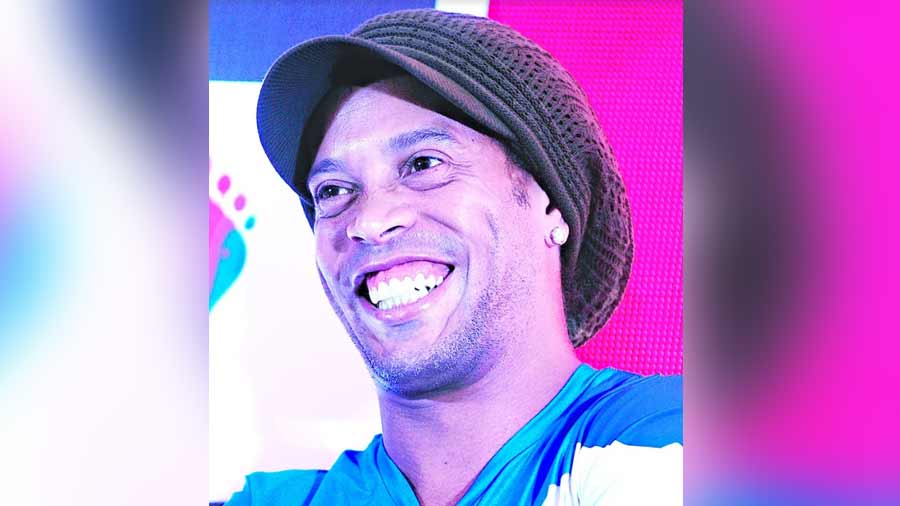 In 2004, Ronaldinho was plying his trade for Barcelona while Andriy Shevchenko was at AC Milan
TT archives
The last time two players were simultaneously hailed as the best was in 2004 when Ukrainian forward Andriy Shevchenko won the Ballon d'Or while Brazilian midfield magician Ronaldinho got his hands on the FIFA gong.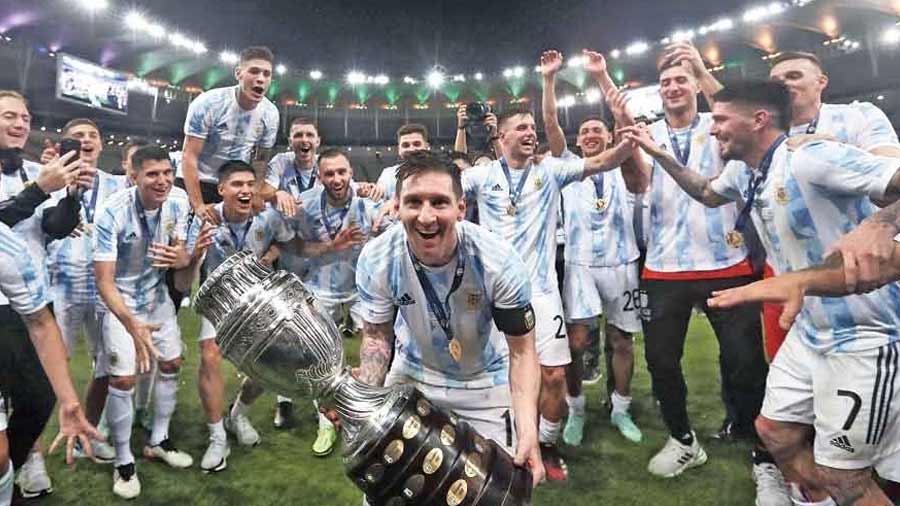 Nobody scored more goals or provided more assists at the Copa America 2021 than Messi
TT archives
For many Messi fans, Lewandowski's triumph constitutes a case of misinformed voting, as the time period under consideration for The Best (between October 8, 2020 and August 7, 2021) saw their hero outperform Lewandowski on every single attacking parameter except goals scored. Messi was also the main man as Argentina won their first senior international trophy for 28 years by seeing off Brazil in the Copa America final in July 2021.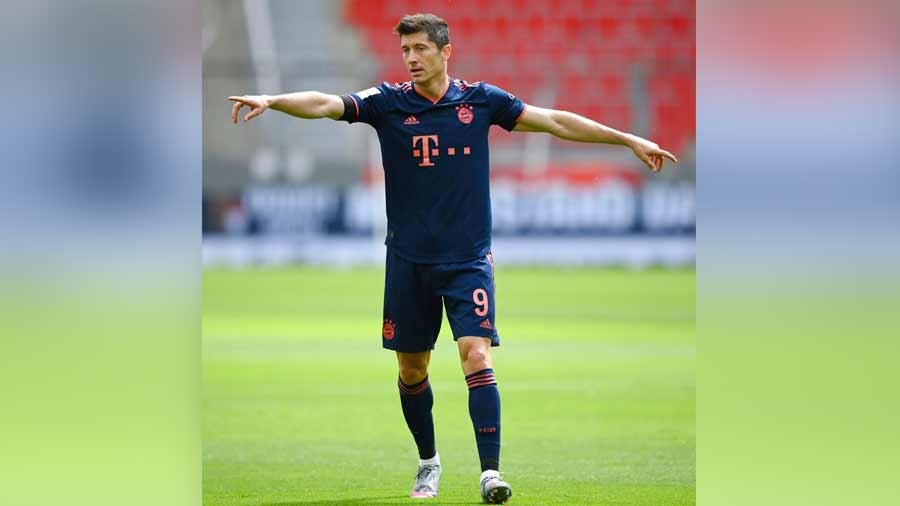 Lewandowski's 69 goals in 2021 is his best personal return so far
TT archives
Those rooting for Lewandoswki, however, will point to the fact that any prize for the best player of the year has to take into account latest form, in which case Messi's indifferent start to life as a Paris Saint-Germain player pales in comparison to Lewandowski's hot streak for Bayern Munich. Moreover, nobody scored more goals in 2021 than Lewandowski.
Ultimately, the Messi-Lewandowski conundrum can only be resolved by setting out the parameters for what it means to be the greatest footballer in a calendar year. If the primary metric is consistency, then Lewandowski prevails by some distance. But if performance under pressure and decisiveness are prioritised, the case for Messi is stronger.
Given that neither the Ballon d'Or nor The Best chooses to clearly define its criteria and ensure their respective voters cater to it, the debate shall rage on, at least until the next cycle of awards comes around later in 2022.
Football, though, has never been about individuals alone. Without a solid support system, no superstar can genuinely be in the running for awards and titles. The best player in the world is almost always as good as the team he represents.
With that in mind, My Kolkata has compiled a Football XI of the Year, featuring the outstanding players from 2021 in a setup that is designed to optimise their talents.
Football XI of the Year (Formation: 4-3-3)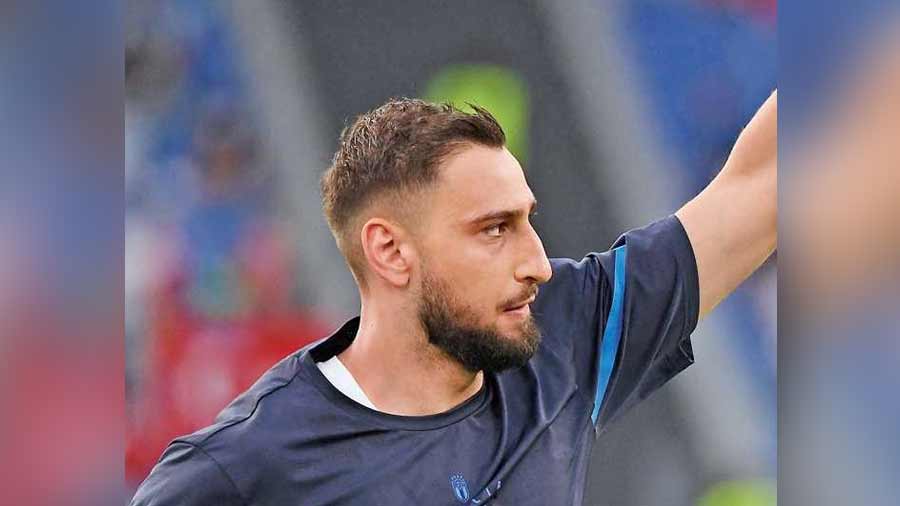 At just 22, Gianluigi Donnarumma has already become a mainstay in the Italian national team, but faces stiffer competition at club level from Keylor Navas
TT archives
Goalkeeper: Gianluigi Donnarumma
Not many goalkeepers end a major international competition by scooping the player of the tournament award. But that is precisely what Donnarumma did after his heroic penalty shootout displays at the Euros helped Italy edge Spain in the semi-final before bettering England to become champions. Virtually unbeatable during the European Championship, the Italian has been equally unflappable in goal for PSG following his summer move from AC Milan.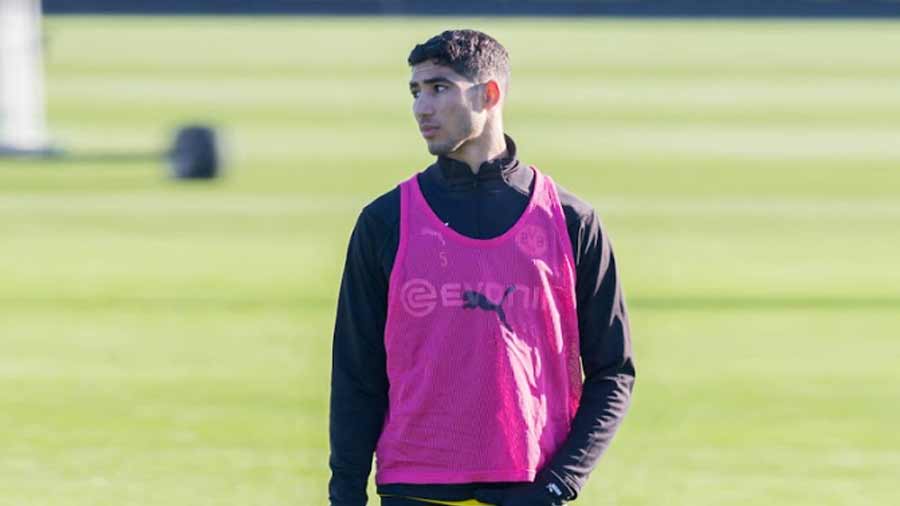 Not since Dani Alves has world football seen a more persistently attacking wing-back like Achraf Hakimi
TT archives
Right-back: Achraf Hakimi
The most efficient attacking full-back in the game today, Hakimi was instrumental in Inter Milan claiming their first Scudetto in more than a decade. His romping runs down Inter's right flank proved to be the most potent attacking outlet in tight games, a feature that has continued at PSG in a far more star-studded environment. Still defensively suspect at times, Hakimi is currently busy helping Morocco make a mark at the Africa Cup of Nations.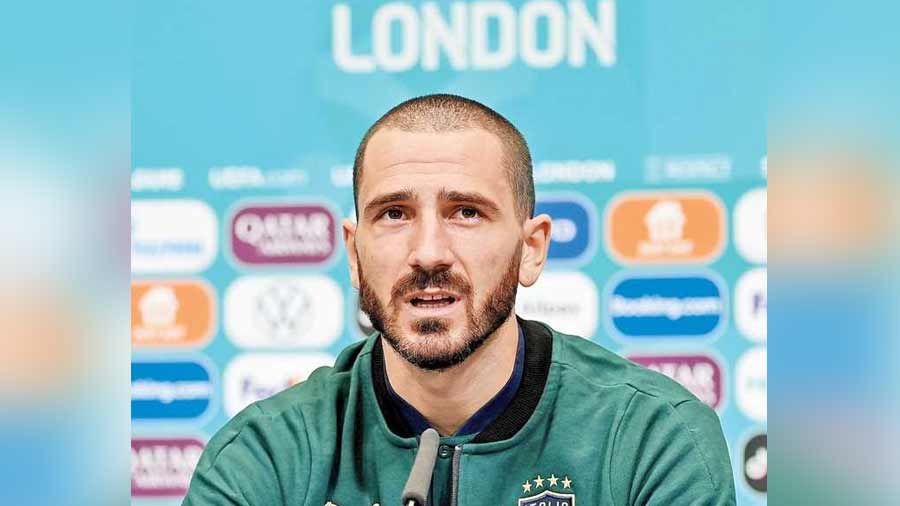 Leonardo Bonucci, now 34, showcased some of his career-best form at last year's Euros
TT archives
Right Centre-back: Leonardo Bonucci
A veteran who has aged like fine wine, Bonucci hardly put a foot wrong as Italy became European champions in the summer. His partnership with long-time teammate and friend Giorgio Chiellini was the perfect foundation for the Italians at the back. Even though Bonucci has not been invincible for Juventus since, he has done more than enough to merit a place in this line up.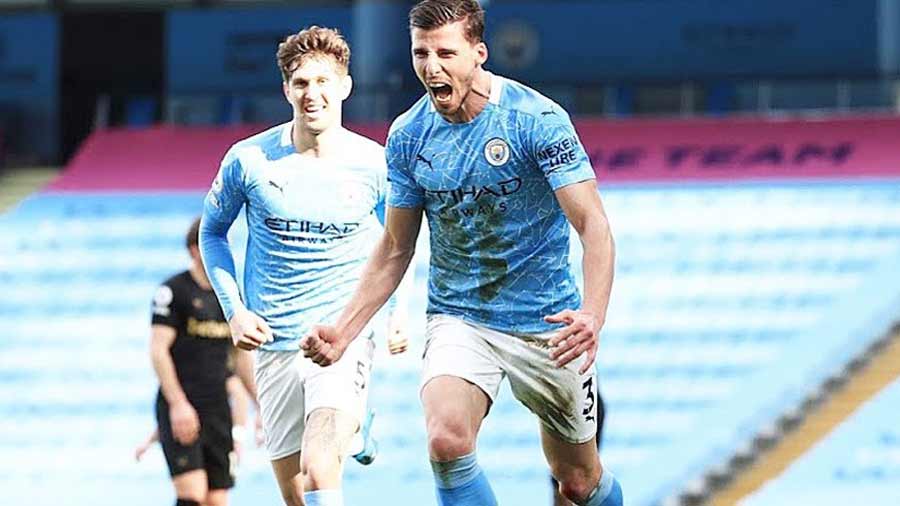 Ruben Dias became only the second Portuguese (after Cristiano Ronaldo) to win the Premier League's Player of the Year award last season
TT archives
Left Centre-back: Ruben Dias
The skeptics who sniggered at Manchester City paying big money for the Portuguese centre-half have long been silenced. With his imposing presence in both penalty boxes and an unteachable knack to read the game, Dias was arguably City's most important player last season when they reclaimed the Premier League title from Liverpool. Similar success may not have followed with Portugal, but there is little to detract from his overall excellence all year around.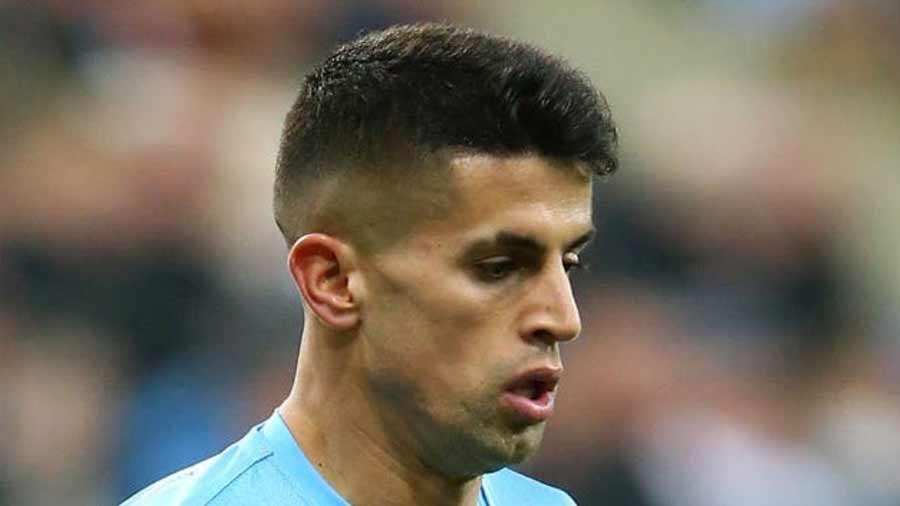 Joao Cancelo has found a new lease of life at Manchester City over the past year
Flickr
Left-back: Joao Cancelo
A fitting candidate for the most improved player in world football over the past 12 months, the two-footed Cancelo is yet another example of what Pep Guardiola can do to a special talent. Converting the right-back into an inverted left-back, who can also slip into midfield, Guardiola has unlocked Cancelo's potential, allowing City to add more dynamism to an already expansive unit.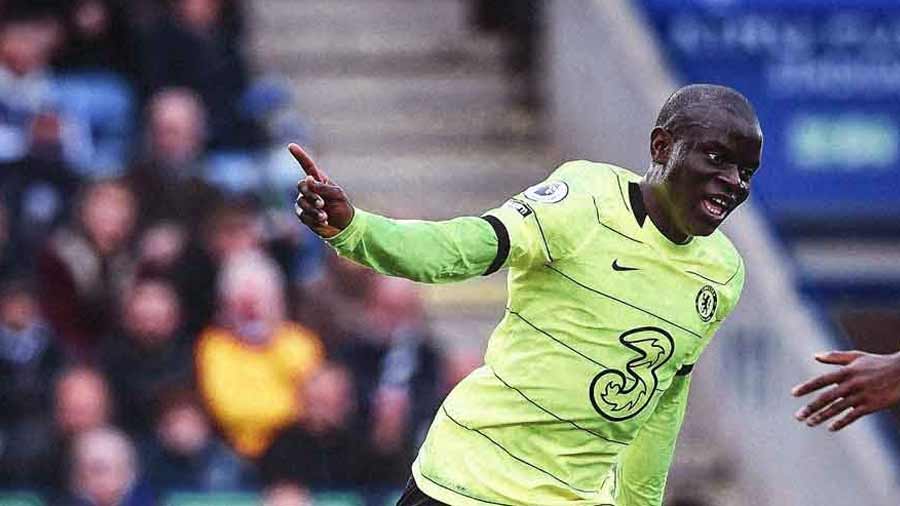 N'Golo Kante's tireless running has not ebbed one bit in the last 12 months
TT archives
Defensive Midfield: N'Golo Kante
Nobody runs harder than Kante, nobody wins more tackles than Kante, and nobody makes the pitch look as small as Kante. A man of the match display in the 2021 Champions League final, where he single-handedly shut down the creativity of Man City's midfield, was the 5.5ft footballing giant's signature performance this year – all the proof we ever need to know that he is still at the peak of his powers.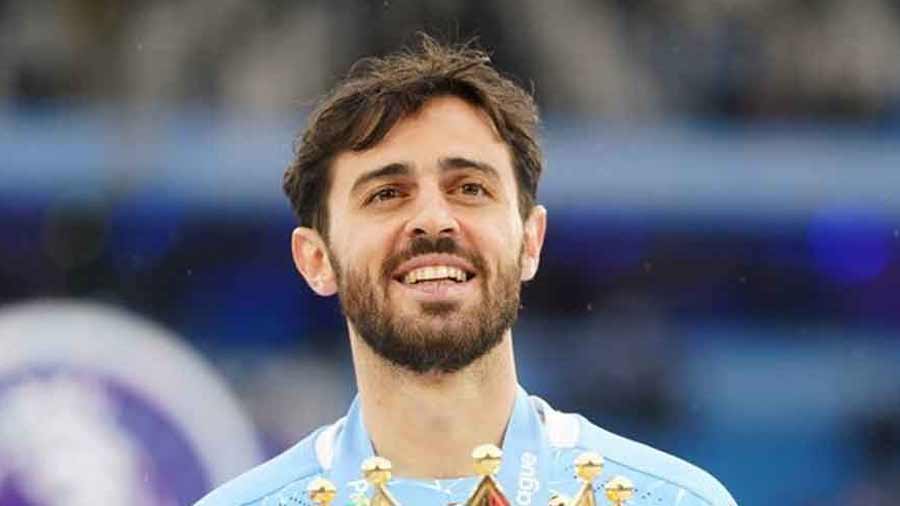 Bernardo Silva has discovered his best goalscoring touch over the past year
TT archives
Right Central Midfield: Bernardo Silva
Seemingly on the way out from Manchester and left marooned during Portugal's disappointing Euros campaign, Silva has turned things around in style. Thriving in the strikerless formation of Pep Guardiola, the diminutive attacking midfielder has looked more lethal than ever, capable of single-handedly winning Premier League games for English football's most spectacular team.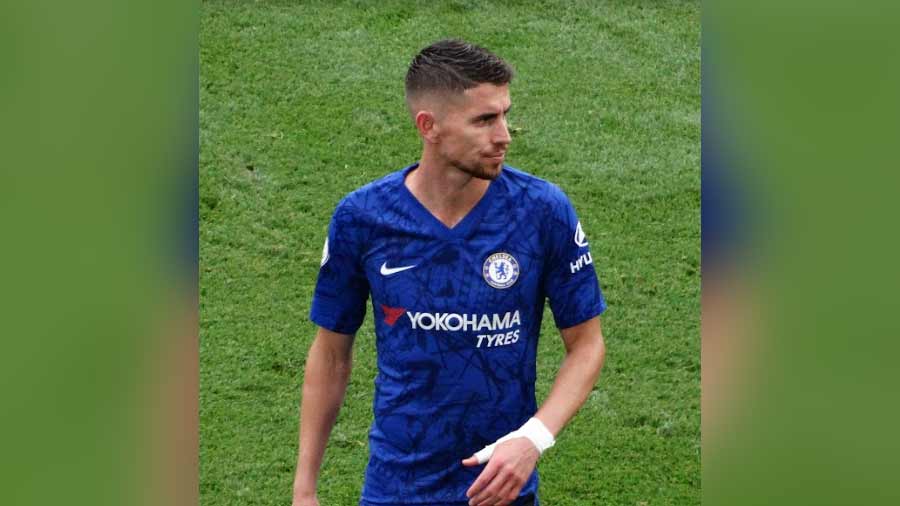 Jorginho took home UEFA's Player of the Year Award last August
Flickr
Left Central Midfield: Jorginho
The only player to win the Champions League and the Euros over the past year, Jorginho has been the embodiment of control and composure for Chelsea and Italy. A complete midfielder with ice in his veins during spot kicks, he may not have been the most eye-catching footballer in recent times, but we would do well to find a more disciplined one in the middle of the park.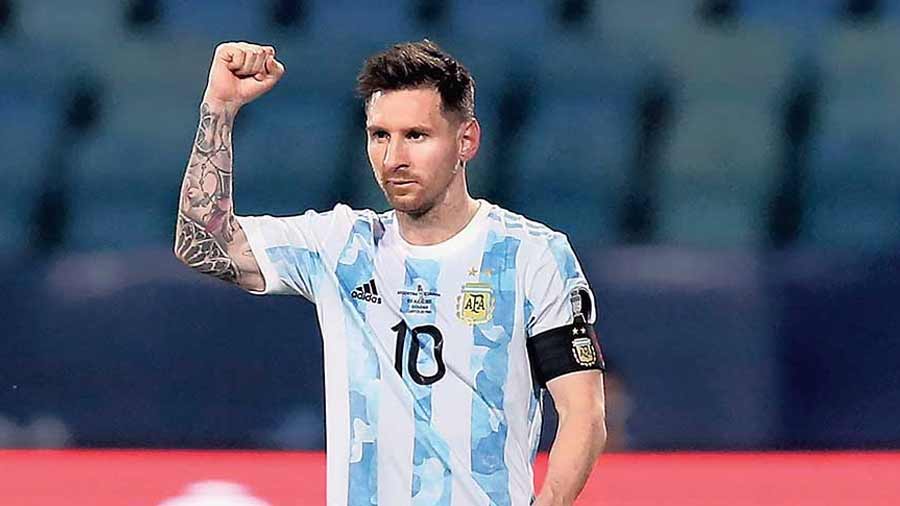 In spite of netting just one league for PSG in 2021, Messi still managed to notch up 43 goals across the entire year
TT archives
Right Wing: Lionel Messi
A mediocre year by Messi's standards is still a sensational one by anybody else's. The Argentine got off to a blistering start in 2021, before dragging a crisis-ridden Barcelona to a Copa Del Rey victory. He followed this up with a string of masterclasses in the Copa America, breaking Argentina's international hoodoo for silverware besides bagging the top-scorer and best player trophies. Following his barely believable move to PSG, Messi has found the goals much harder to come by. We wait.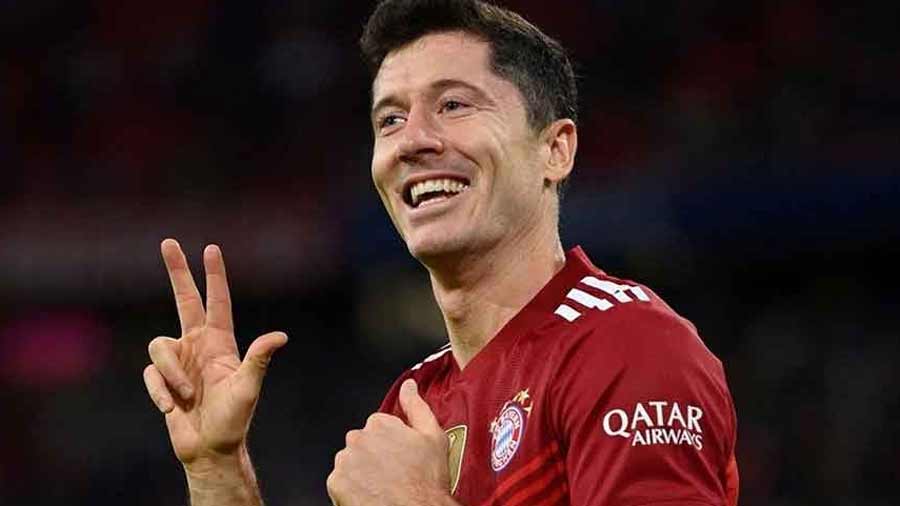 Robert Lewandowski broke Gerd Muller's record for most goals scored in a single Bundesliga season by netting an astonishing 41 league goals last term
TT archives
Striker: Robert Lewandowski
Okay, 69 goals in 59 games in all competitions is one of those mind-boggling statistics that now stands normalised simply because it belongs to Lewandowski. The Bayern sharpshooter was unable to make much of an impact at the Euros and had to watch from the sidelines as PSG just about squeezed past Bayern in the Champions League quarters. But everything else he touched in 2021 turned into goals, making him the year's undisputed scoring machine.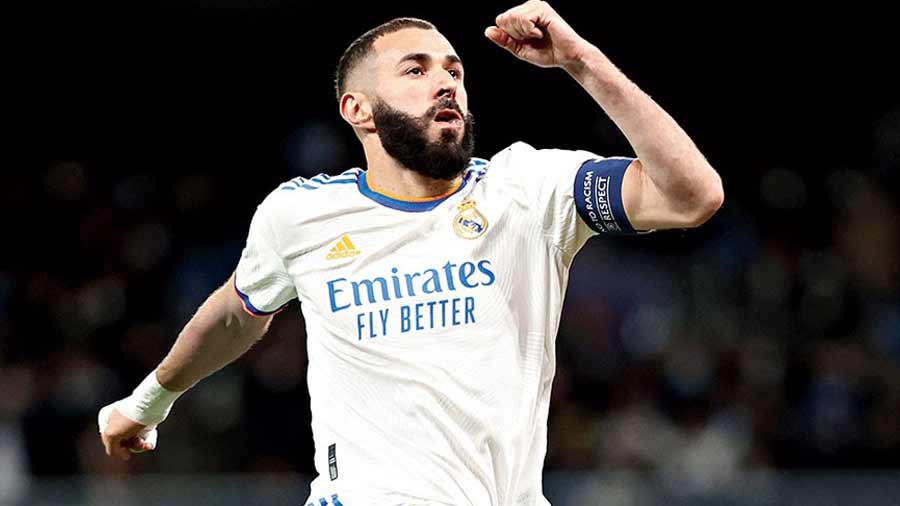 Karim Benzema is currently leading La Liga's seasonal charts in terms of goals and is second when it comes to assists
TT archives
Left Wing: Karim Benzema
France may not have gone deep at the Euros but Benzema made a sterling return to the international scene, before taking his form to a different stratosphere for Real Madrid. The former Lyon man has been indispensable for Los Blancos this season, forming an unstoppable pairing with Vinicius Junior that has all but sealed La Liga glory for Carlo Ancelotti's team as early as January.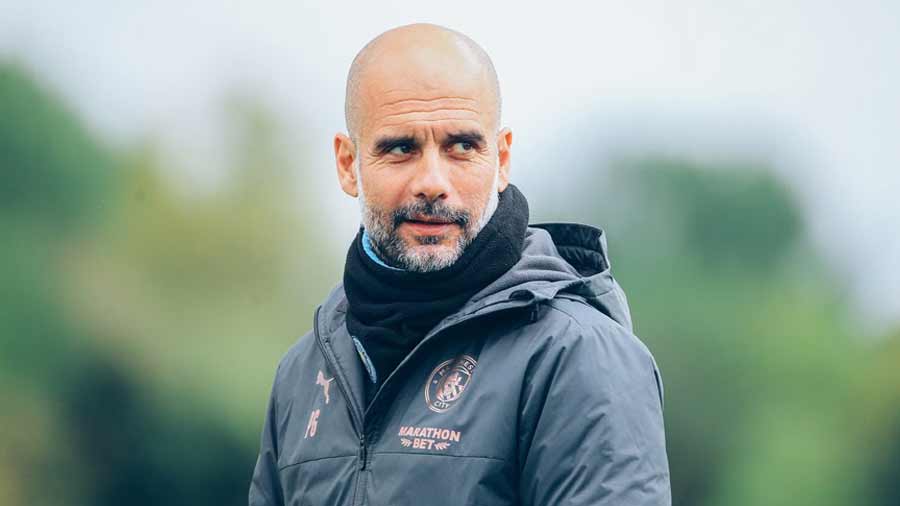 Pep Guardiola has won three out of the five Premier League championships he has contested for as Manchester City manager till date
TT archives