Born out of a Bengal-based couple's hope for a better world, Urvija (@myurvija) is a clean beauty brand that seeks to change the narrative surrounding skincare and haircare products. Sreela Pillai Roy sowed the seeds of Urvija, along with her husband Baibhab (inset), with the clear intentions of creating products that are effective but made ethically with locally sourced ingredients and to do so organically. As a result, they set up their unit in the outskirts of Kolkata to produce products with a small team comprising local women, making products from forest produce.
Non-timber forest produce from Purulia, Bankura and Chhattisgarh, the goodness of ingredients such as neem, coconut, mahua, kusum and sal, their sourcing also contributes towards self-sustaining economies of these regions. Helping and training local women of the areas they work in are also things that the couple value towards creating.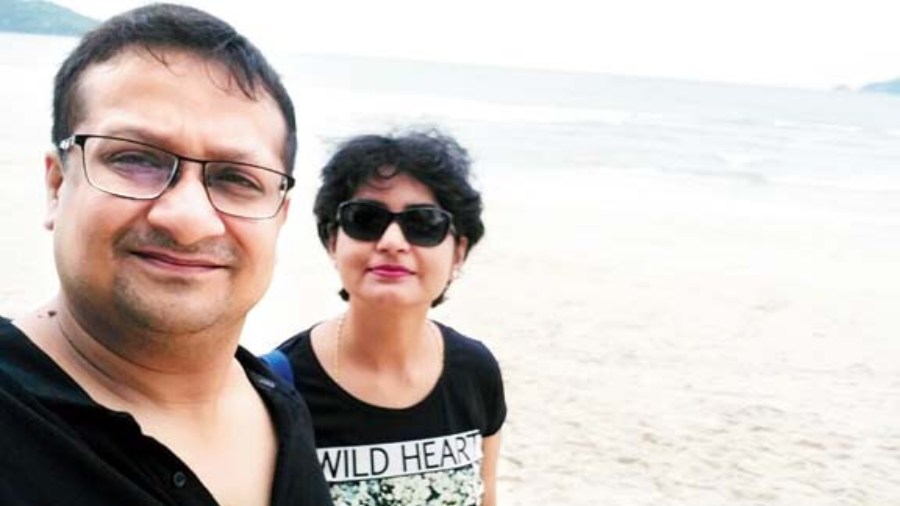 Sreela Pillai Roy and husband Baibhab
"Urvija has the prestigious No Palm Oil certification from the The Orangutan Alliance Project, Australia and has international vegan accreditations. Creating an ethical brand and making effective, clean products are our priority," said Sreela. Most of her products have also been designed to reduce carbon footprint and encourage participation from the local, tribal women in their formulation. Here are some of Urvija's hero products....
Neem Basil Soap: Made with extracts and oils of neem, basil, cold-pressed oils of coconut, madhuca and kusum, the cleanser is very gentle yet effective. While neem works as a germicidal, basil imparts lustre to dull skin and leaves the skin toned, protected, and smoother with every wash. It also treats acne and other skin infections. Rs 185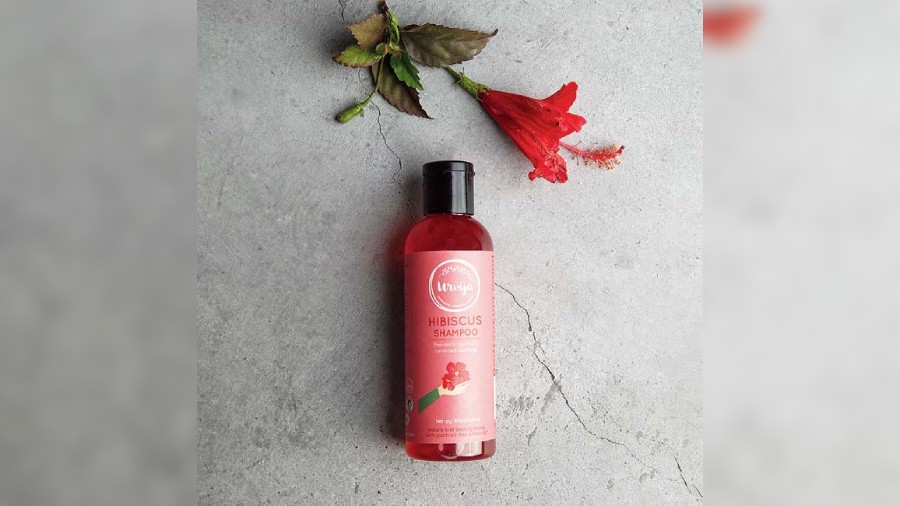 Hibiscus Shampoo: Extracts of hibiscus and aloe vera from their orchard are infused with the goodness of essential oils like lavender and rosemary that help to fight problems like dandruff, itchy scalp, hair-fall and dryness. This ayurvedic and certified vegan formulation is free from toxins like SLES and paraben. Rs 280 onwards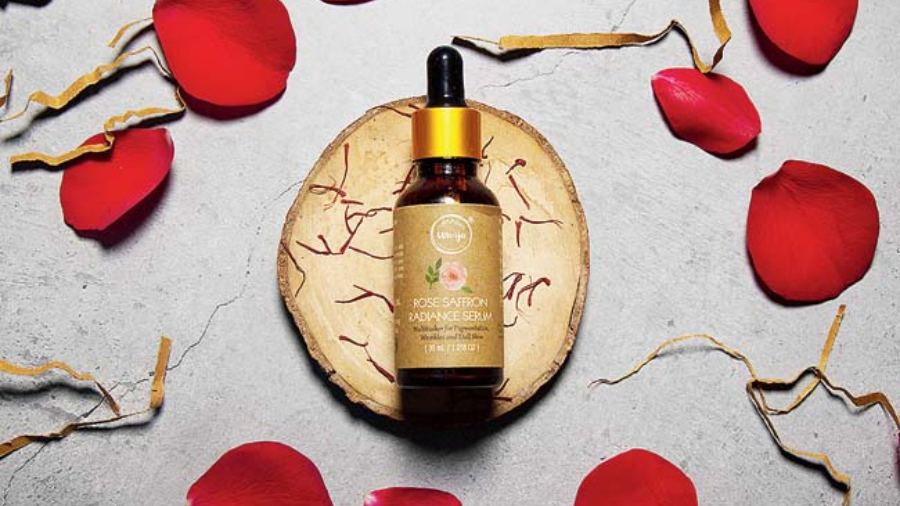 Rose Saffron Radiance Serum: This is a non-greasy elixir for your night regimen. The blend of the premium essential oils enriched with essential vitamins and antioxidants calms and soothes the skin, reducing the appearance of blemishes, dark spots, age spots, discolouration, hyperpigmentation and loss of skin elasticity. It boosts collagen production and imparts a healthy glow to the skin. This serum is free from harmful petrochemicals and silicone oils, making it completely safe to use on skin. Rs 1,350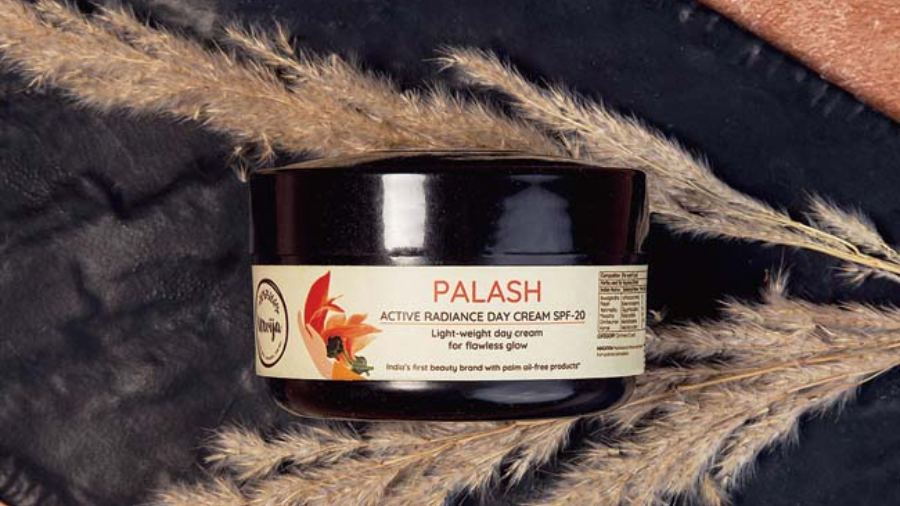 Palash Microfoliant Gel: Palash collected from Bankura that acts as a natural astringent is enriched with vitamin E, which helps to heal various skin problems like acne, pimples, skin irritation, dryness and sunburn. This active microfoliant gel is rich in antioxidants, while the walnut powder gently exfoliates the skin to remove dead skin and impurities. Manjistha and Ghritakumari soothes and brightens the skin creating a beautiful balance of cleansing and exfoliation. Rs 375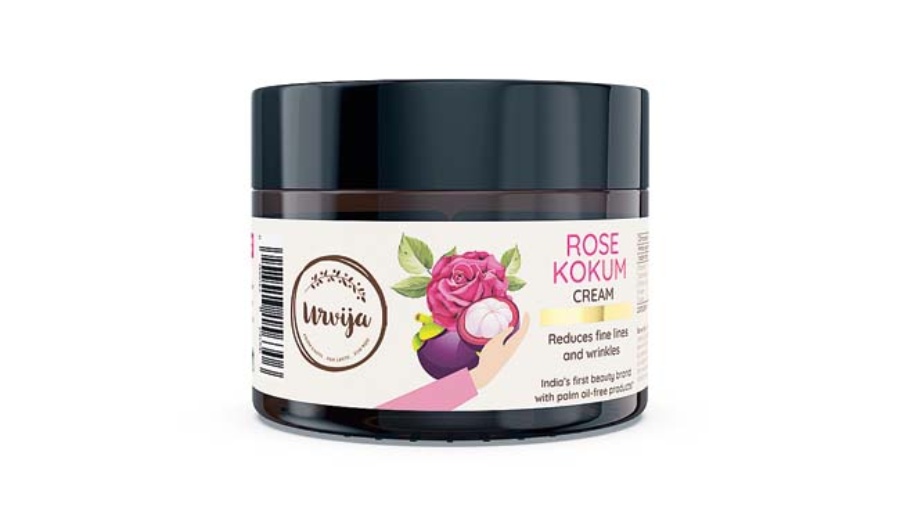 Rose Kokum Cream: An infusion of the damask rose and kokum butter is a perfect leave-in night cream for youthful and naturally radiant skin. This rich and non-greasy formula is a special blend of enriched ingredients that help to reduce signs of aging like fine lines, wrinkles and pigmentation marks. Rs 410