New Year's resolutions are too yesterday. A fresh year calls for predictions instead.
Inspired by Oscar Wilde, who believed that it is far harder to write history than to make it, My Kolkata gazes into the crystal ball to write history even before it has happened. 
So, without any further ado, here is a look at what 2022 has in store for all of us. Best read with a pinch of salt.
January
A super vaccine called Vishwaguru is launched in Varanasi that can protect Indians against any and every Covid-19 mutation. It is also the only dose needed henceforth, because 'One Nation, One Vaccine'. While quarantining in Veneto, Italy, Rahul Gandhi opines, "Under this regime, vaccination is a state of mind."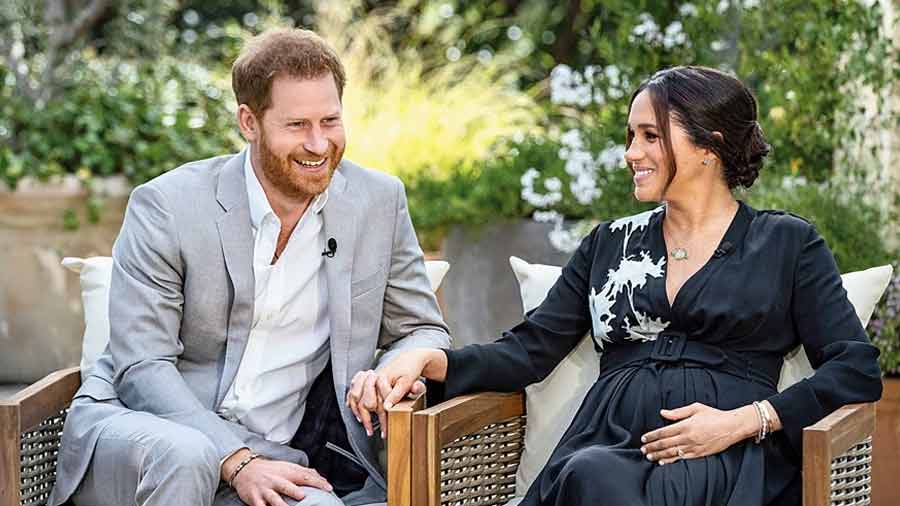 Prince Harry and Meghan Markle plan to "decolonise art" in 2022
TT archives
An untouched canvas in Basel sells for $300 million for capturing with absolute precision the emptiness of pandemic life. Prince Harry and Meghan Markle hand over the painting to its new owner, a Swedish connoisseur of NFTs.
February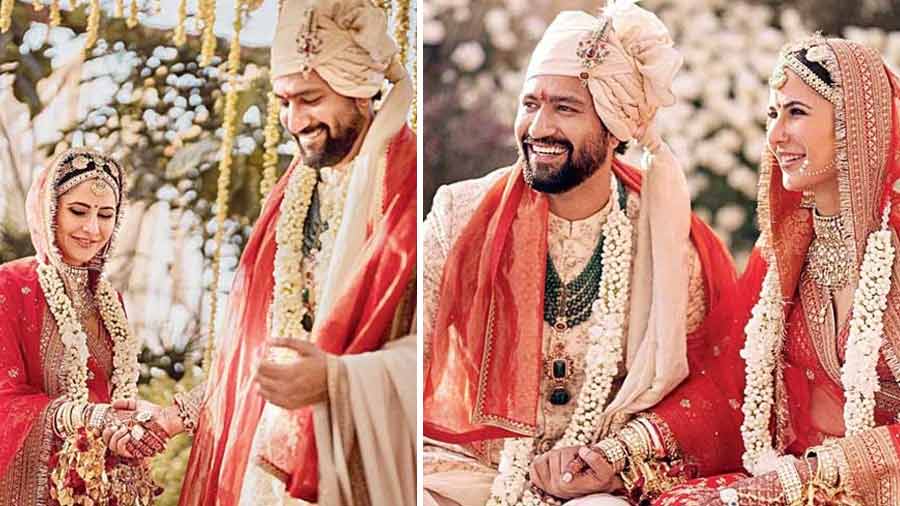 Katrina Kaif and Vicky Kaushal could do with downloading Signal this year
TT archives
Katrina Kaif and Vicky Kaushal's honeymoon plans go haywire after attempts to keep things private result in the couple failing to inform each other.
After the World Health Organization (WHO) runs out of Greek names for Covid variants, it puts up a poll on its website asking visitors to choose the next language to ransack for names. Mohan Bhagwat calls out Tedros Adhanom Ghebreyesus, the WHO Director-General, for not including Sanskrit among the options.
March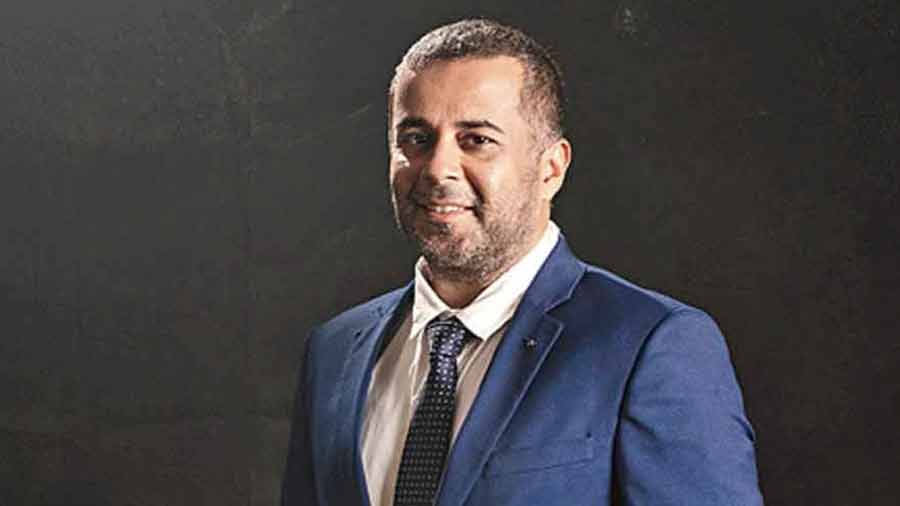 The Irish government imposes a lifetime ban on Chetan Bhagat after the publication of 'Nemesis'
TT archives
To mark 100 years since the publication of James Joyce's Ulysses, Chetan Bhagat publishes his new novel, Nemesis. The book describes a day in the life of an investment banker at Goldman Sachs who is struggling to deal with his boss. Director Mohit Suri calls it an "incomprehensible masterpiece". Arjun Kapoor is smiling again.
Having succeeded in getting Durga Puja included on UNESCO's Representative List of the Intangible Cultural Heritage of Humanity, Kolkata submits another bid, this time for the inclusion of the Bengali siesta (known as bhaat-ghum). Bengaluru and New Delhi also submit bids, for traffic chaos and the choicest Hindi abuse, respectively.
April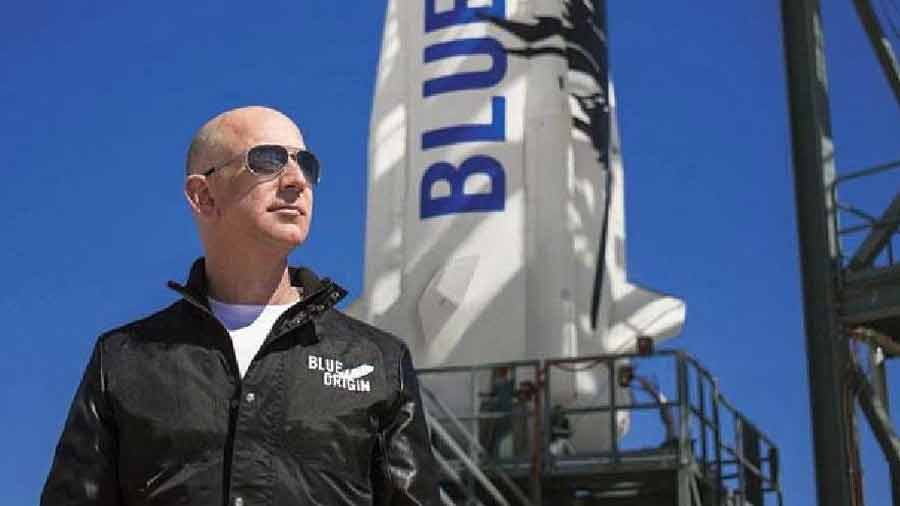 Jeff Bezos hires former UFC fighters to help him prepare for his big match in space
TT archives
Jeff Bezos agrees to fight Elon Musk in the inaugural spacesuit match in outer space (where else), to be sponsored by Bitcoin and streamed live on the Metaverse. Richard Branson appeals to the not-yet constituted Court of Intergalactic Justice demanding a three-way fight.
May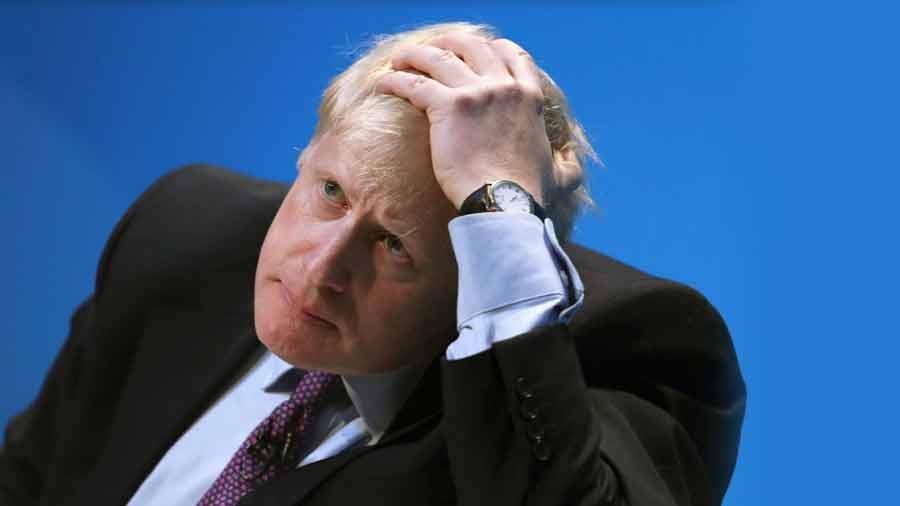 Boris Johnson intends to write his own memoir in 2022, titled 'Bumbling Away'
TT archives
Boris Johnson steps down as prime minister of the United Kingdom after word leaks that Dominic Cummings's memoir-in-the-making, I-Sight: An Inside View of Downing Street, will exceed 1,000 pages. Rishi Sunak steps in as interim PM from California.
The Joint Comprehensive Plan of Action, commonly called the Iran Nuclear Deal, is reinstated after the Pentagon lobbies the Marvel Cinematic Universe (MCU) to make the next Marvel superhero an Iranian. MCU asks Salman Rushdie to help write the new character.
June
Madan Mitra is announced as the new Minister of Information Technology and Electronics in West Bengal after his moonwalk at South City Mall (with Chirodini Tumi Je Amar playing in the background) becomes the most watched Instagram reel in India.
Twitter cancels itself for being a platform that has practised systematic discrimination against keypads. It hopes to come back with a more character-inclusive policy.
July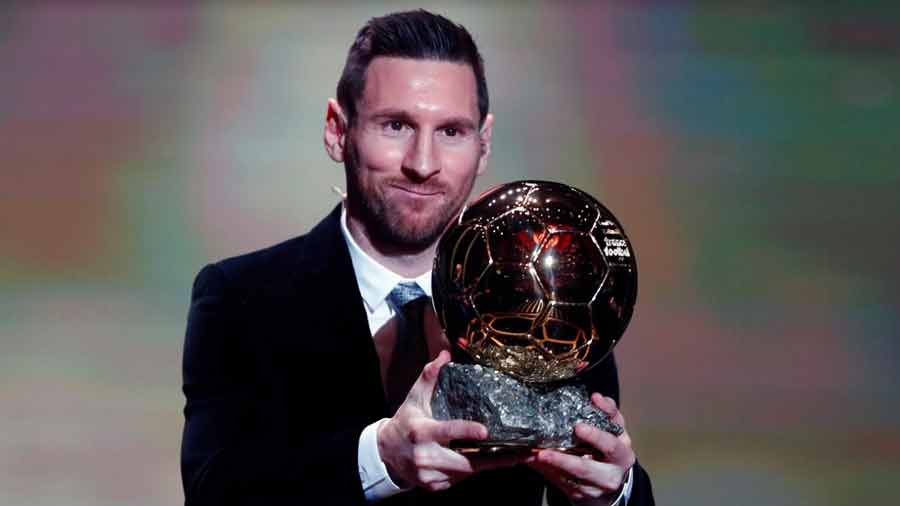 Lionel Messi wins more prizes than he scores goals in 2022
TT archives
Lionel Messi writes to France Football requesting them to not hand him another Ballon d'Or, as his pet dog Hulk has already taken up too much space at home. On the same day, Cristiano Ronaldo posts a cryptic picture on social media, shirtless and staring at a blank cabinet.
Xi Jingping appoints himself as Chinese president for life and beyond. China joins North Korea as a necrocracy. Vladimir Putin takes notes.
August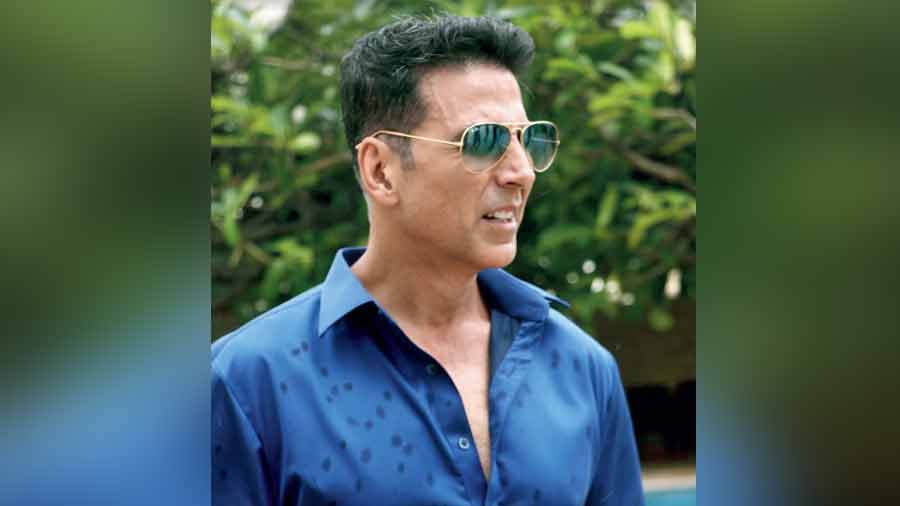 Dedicated paparazzi unearth that Akshay Kumar only eats mangoes during the shoot of 'Fakir'
TT archives
Akshay Kumar edges Ajay Devgn to bag the titular role in Omung Kumar's Fakir, where the protagonist renounces a life of privilege and power to travel to the most daunting terrains in India, a designer jhola in hand. Imaginary crowds greet the film in theatres.
Saudi Arabia legalises drinking and gambling. The Economist anoints it as Country of the Year.
September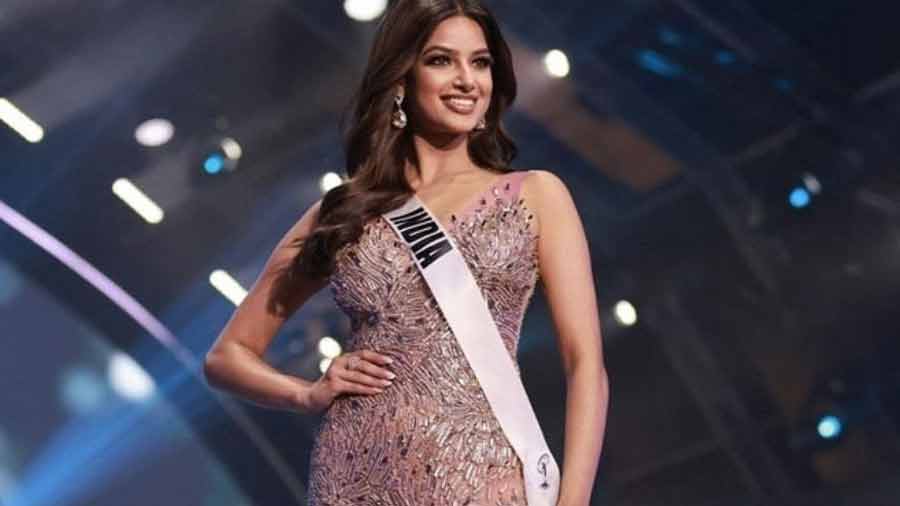 Harnaaz Sandhu, crowned Miss Universe 2021, goes on Instagram Live to shed tears of joy after another Indian contestant does the country proud at a global pageant
TT archives
Another Indian wins the Miss 'Whatever You Want To Call It' contest after flooring judges and Instagram with her answer: "Beauty can neither be assessed nor quantified. It can only be internalised and is inherently subjective. As Descartes had said, 'I glow, therefore I am.' "
October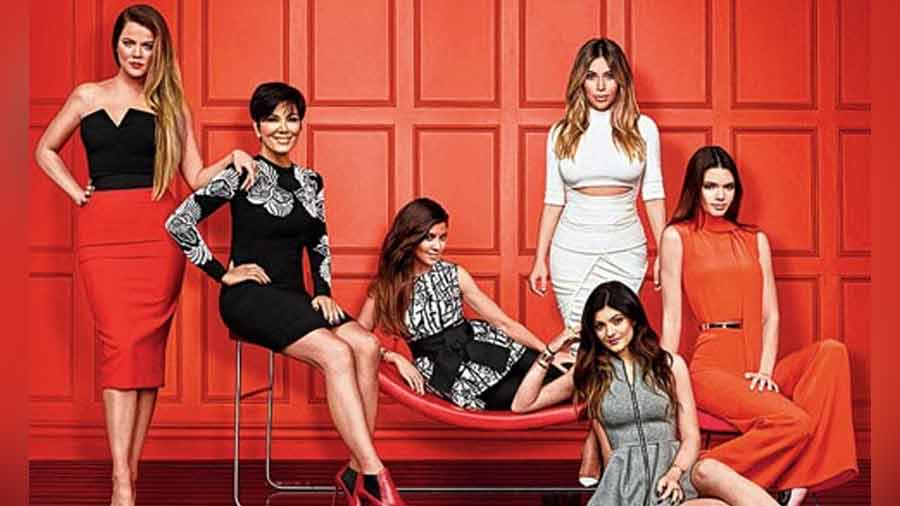 The Kardashians promise to create LinkedIn accounts in 2022
TT archives
The Nobel Peace Prize is awarded to the entire cast of Keeping Up With the Kardashians for finally ending a 14-year-long civil war.
TIME magazine reveals the latest versions of Alexa and Siri as joint-winners of the Person of the Year for showing "unprecedented levels of algorithmic empathy".
November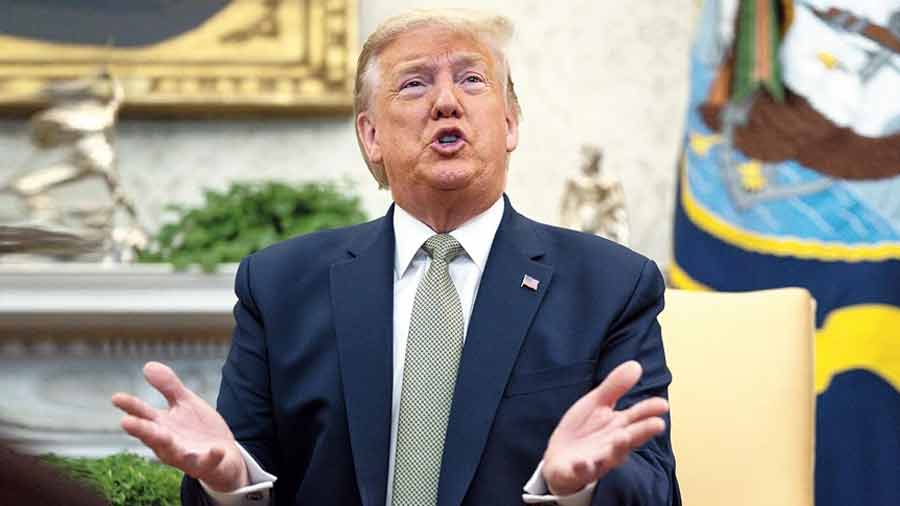 Donald Trump wants to erect a wall against postmodernism and cultural Marxism ahead of the 2024 elections. He asks American universities to pay for its construction
TT archives
After the Republicans seize control of both Houses of the US Congress, Donald Trump presents his bid to run for The White House in 2024, vowing to kick Critical Race Theory (CRT) out of America.
The COP27 in Egypt is a resounding success as all participants and stakeholders come to a unanimous resolution that there will be a COP28.
December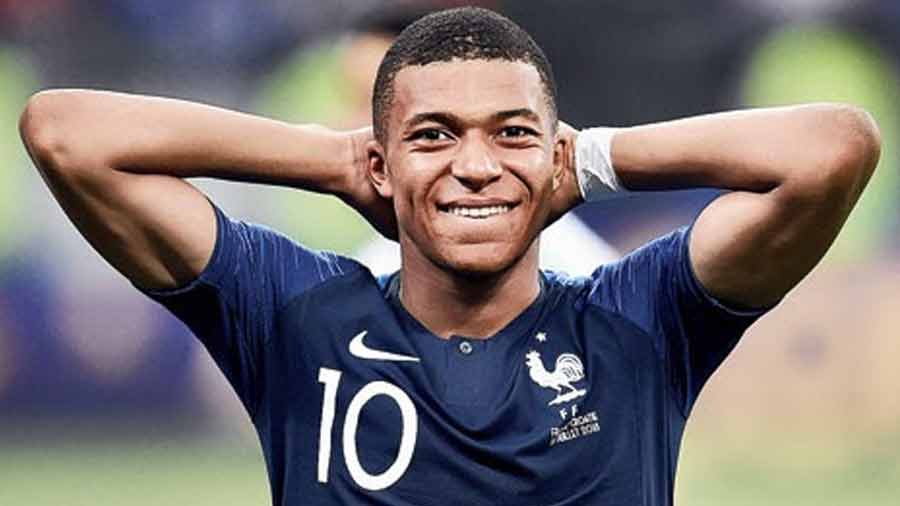 Kylian Mbappe scoops the Player of the Tournament gong at the World Cup for scoring a hat-trick against an eight-man England in the final
TT archives
France beat England to retain the FIFA World Cup in Qatar after the Video Assistant Referee (VAR) sends off three English players for committing a "clear and obvious" error in taking the knee.
Satire is dead, long live content creation.