Designed with inspiration from nature and various natural elements, designer Abhishek Dutta's swimwear and resort wear was shot in the backdrop of the lush green forest and the water bodies of the Sunderbans, for a t2 exclusive lookbook. The mangrove forest across the river, the boats anchored along the river dyke, the pool and greenery within the premises of Hotel Sonar Bangla, Sunderban, provided unique backdrops complementing the theme of each sequence from a bunch of his capsule collections. The lines designed with an amalgamation of style elements, including floral and animal prints, ruffles, denim and upcycled leather, patchwork, pleated fabrics and graphic print detailing, make for a vibrant mood board of swimwear and resortwear styles. Be it celebrating a bachelorette with a pool party or a beach vacay with friends, here's how to ace the Insta-perfect looks: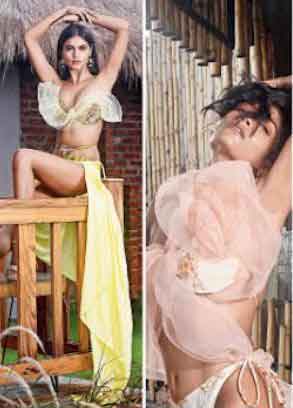 The second sequence with a feminine touch in the styles are in pretty pastels. Ankita donned a peacock-print patchwork bikini with a wave-style sheer organza ruffle detailing on the top, paired with wrap-around skirt. Priyanka wore an exquisite coral rose-printed and rose-shaped organza ruffled-bikini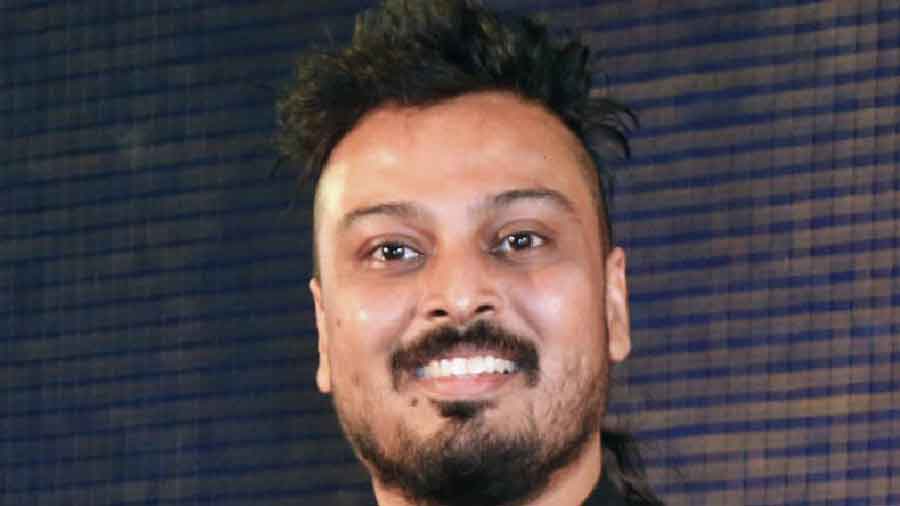 This shoot features many capsule collections from the label. Every look has a concept behind it. In one of the sequences, we have the leather and the denim coming in together. Both can be used for swimwear. People have this notion that leather gets spoiled by water but it actually doesn't. It complements our concept of shooting amidst the nature of the Sunderbans. For the sequence with a feminine touch, we have included a lot of layering with organza. It is nature-inspired and has floral and leaf prints. The patchwork and resort sequences have prints as well as solid colour - Abhishek Dutta
File Picture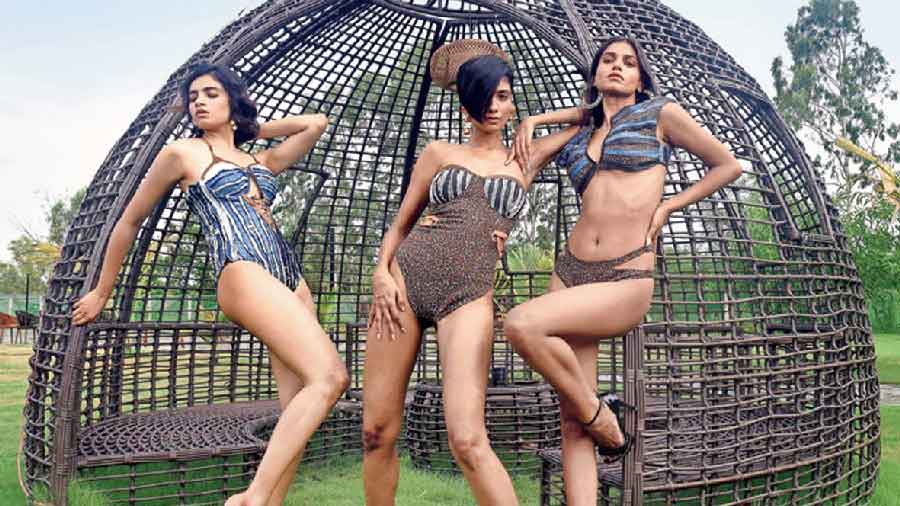 A patchwork of denim and upcycled leather, with a hint of leopard print, this sequence on stretch cotton base is from a collection championing sustainability. A hint of grunge look with an amalgamation of different style elements.(L-R) Damayanti sports a monokini with a cutaway, styled with leather tie-up; Priyanka was in an off-shoulder monokini, styled with a tie-up detailing and leopard print; Ankita donned a bikini crop top panelled with denim and leather, designed in the shape of a short jacket. The cage-shaped seaters at Hotel Sonar Bangla complemented the leopard print in the sequence.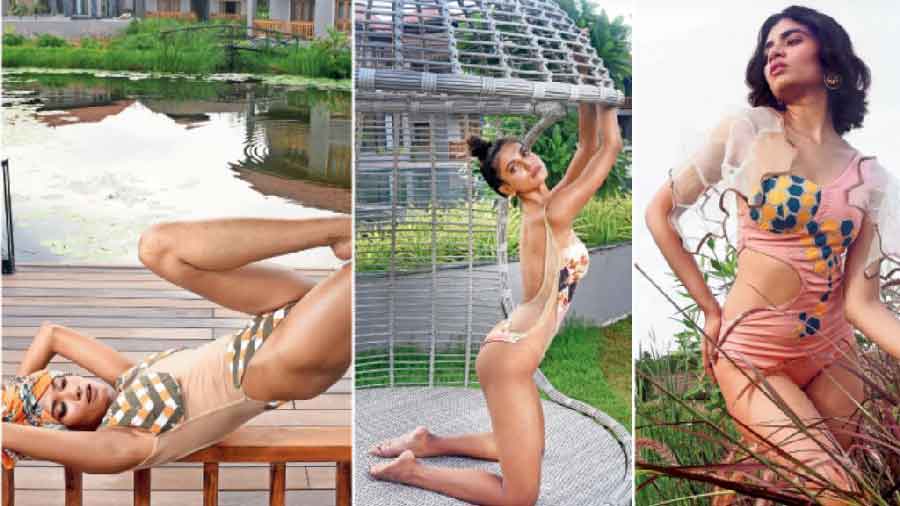 Patchwork on sheer panels make up this sequence. An amalgamation of prints, patchwork and applique, Priyanka paired the outfit with an Afro-style floral scarf tied on the head like a bandana to complement the look; Ankita posed in a lycra net monokini with cotton and linen floral-printed panels. Damayanti wore a pastel pink lycra monokini with honeycomb patchwork detailing, paired with a honeycomb-style sheer shrug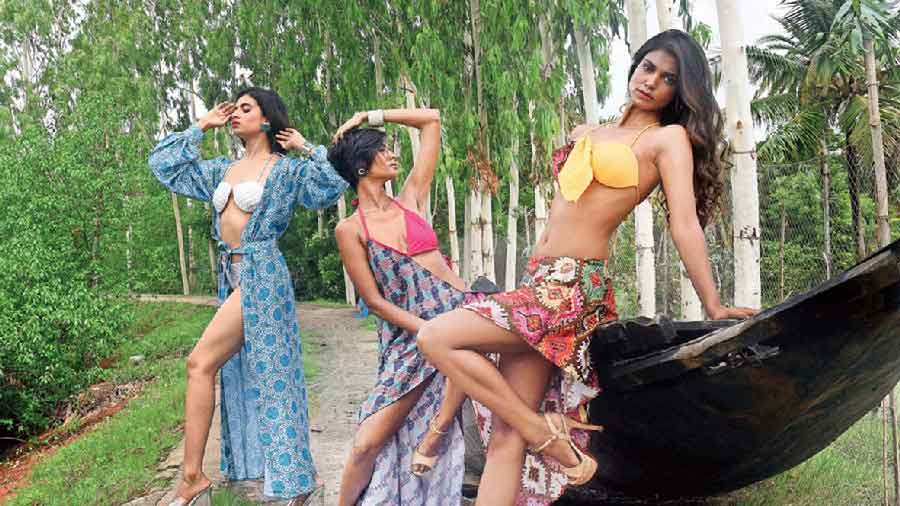 The fifth sequence is a vibrant resort wear collection featuring graphic detailing and mosaic prints. Silhouettes like bikini and throws and asymmetrical wrap-around skirts comprise the collection. The anchored boat on the river dyke acts as the perfect backdrop.