Fun, statement and practical, the Masaba for John Jacobs range of eyewear is eye-catching, with Masaba Gupta rocking the looks in the campaign. The fashion designer chatted with t2 on the collaboration with John Jacobs and more.
The collection and the campaign look amazing and you look smashing. Tell us how much fun you had designing the range?
This collection perfectly invokes my inner island spirit and my love for all things oceanic. Captured by John Jacobs's intricate metal craft, my favourite aquatic motifs, fresh colour combinations, and shades of the ocean have been brought to life.
What are the various styles that make up the collection?
Masaba for John Jacobs features striking ocean-inspired eyewear designs, outfitted with aquatic accents, uber-fresh coastal hues, and streamlined, trendsetting silhouettes. There's a statement piece for everyone's taste within this edit, ranging from versatile to flamboyant.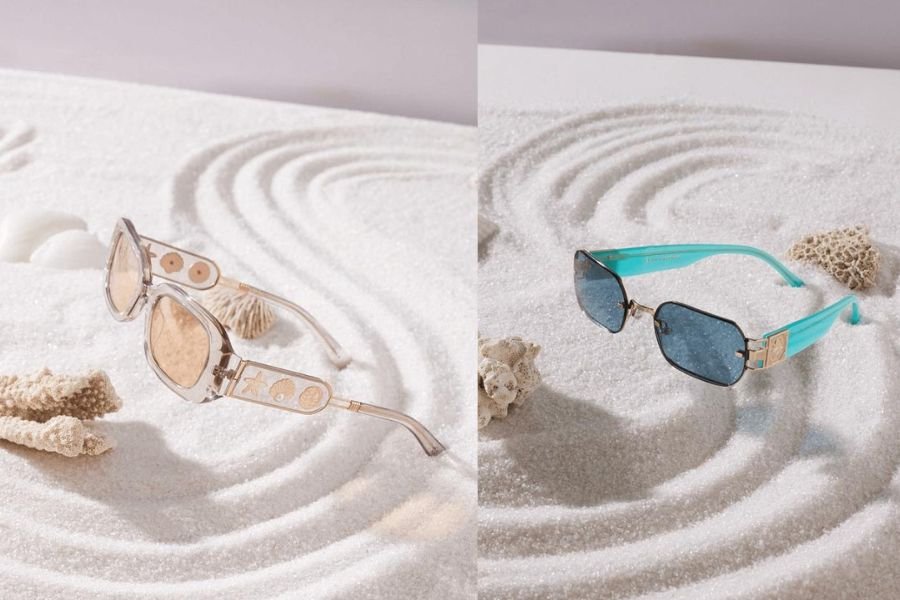 What did you learn about eyewear designing through this experience?
Eyewear is all about the details! Crafted with creativity and expertise, John Jacobs eyewear is particularly well thought-out from a 'form meets function' POV.
What would be your top tip to style your look with sunglasses?
My top tip would be to balance the outfit with the eyewear. If your outfit is supremely detailed or embellished, simpler, sleeker silhouettes add a touch of sophistication. When the eyewear is the star, featuring statement details like 'Delphi' in the Masaba for JJ collection, clean lines and classic silhouettes add just the right amount of flair.
What are timeless shapes and styles to buy?
Wayfarers, wrapped rectangular frames, and the eternal favourite — cat-eye glasses!
What is a current eyewear trend you are loving?
I am loving dual-toned and dual-textured frames that give a hint of distinction from every angle. 'Helios' and 'Diana' are two such eye-pieces I adore from my collaboration with John Jacobs.
If sunglasses were a kind of people, what do you think their personality traits would be?
Confident, practical and iconic.