To celebrate its 13th anniversary, City Centre New Town, in association with The Telegraph, hosted the Handicrafts & Handloom Utsav 2022,  recently. Featuring a number of stalls and live performances, it showcased indigenous artistry at its best.
The 10 handicraft and handloom stalls at the fair featured crafts from various regions including patachitra painting, sabai products, pottery, dokra metal craft and much more. There were also a number of live performances including Chhau Naach, Baul and Natua dance performances.
"I feel that this event offered a kind of vibrancy and variation to the patrons as it is not often that one gets to see tribes of Bengal performing such acts in the city. Such events bring many surprise elements, as the heritage culture of Bengal needs to be highlighted and we should be seen as the custodian of Bengal culture," said Ramesh Pandey, director, Marketing & Events, Ambuja Neotia Group.
Glimpses.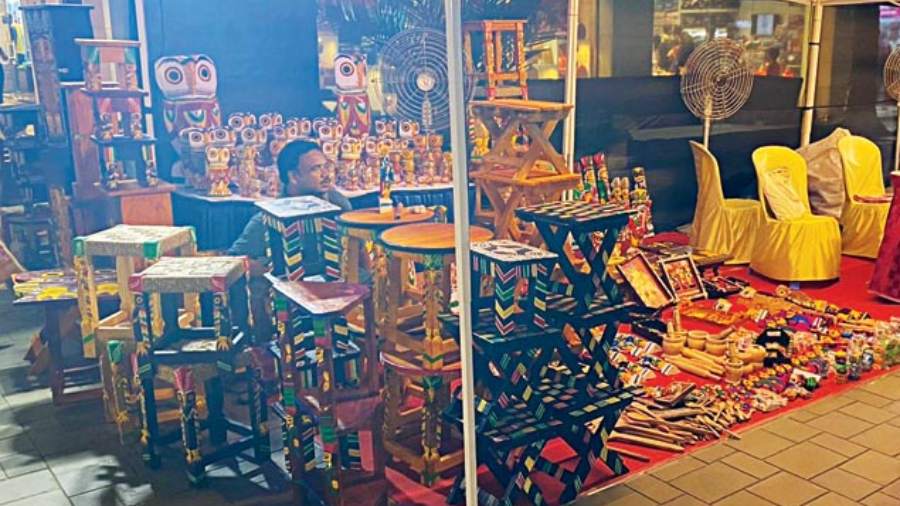 These handcrafted and hand-painted wooden stools looked gorgeous and could lend a unique touch to any home. Such artistic picks were available at the three-day fair that highlighted the beauty of local and original art forms.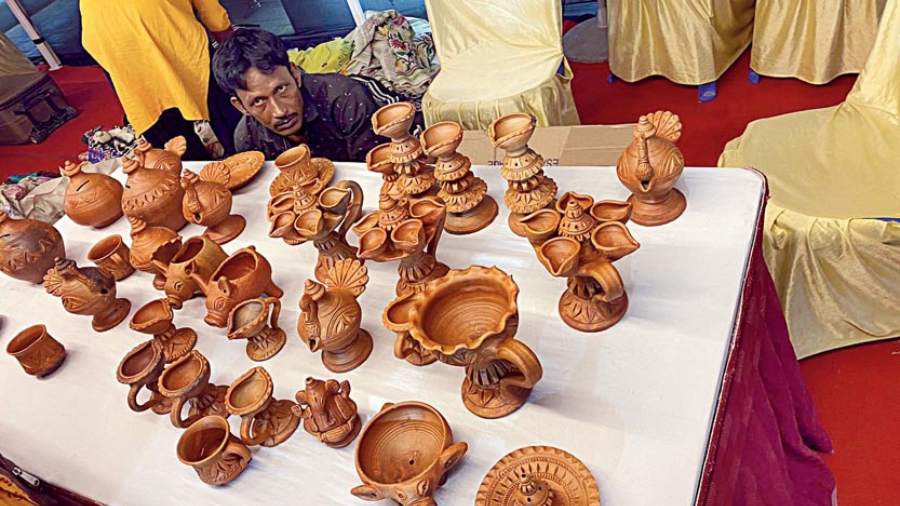 Beautiful pottery with intricate handcrafted designs were available for sale. From candle-holders, to diya stands and more, there was something for everyone's taste.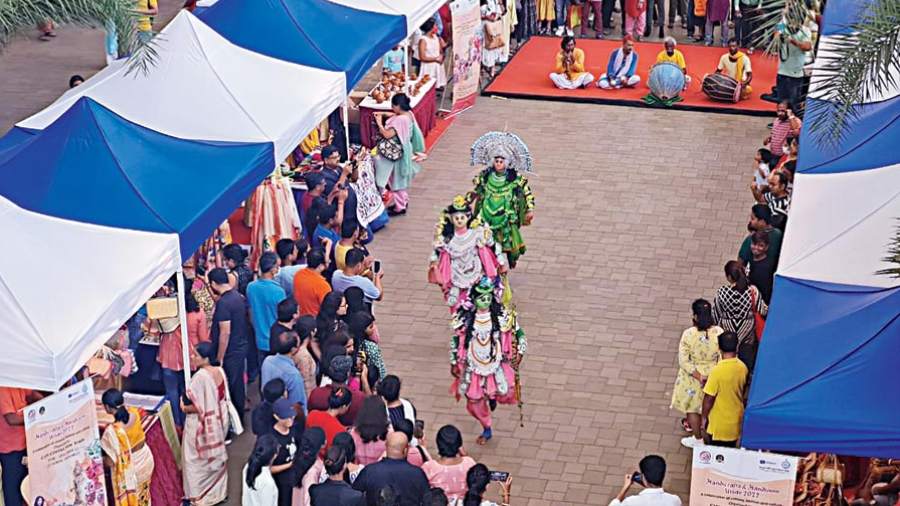 There were engaging live performances like the Chhau Naach. For city dwellers who are often deprived of such engrossing performances showcasing the heritage and culture of Bengal, this was certainly a bonus.