Getting out of London is the best thing any tourist can do. There is a whole country to explore and this is probably the best time to do it. All that rain all year round means rolling green hillsides with picture-perfect villages, meadows that look manicured and forests bursting with bluebells like a Photoshopped calendar. This is Britain at its best. Take a car a couple of hours out of London to discover the magic of the British countryside — stately homes, quaint villages, tea rooms, antique shops and gardens... and, of course, the famous British sense of humour, which I must admit is infectious. On this trip I discovered the honey sandstone villages of Dorset which tick all the boxes above.
Country comforts of Dorset
If you love heritage and history, it is worth taking a membership of the National Trust. At £77 a year (about Rs 7,700), you enjoy free entry to over 500 places, free parking and lots of other perks. A visit to four-five houses/gardens or castles will cover that and there's often no queuing for members. We arrived at 4pm at the impressive Elizabethan Montacute House. With only an hour to closing, the ladies at the desk only charged us half price entry! British kindness at its best and something you would rarely find in Europe.
Montacute House looks like something out of a period drama and indeed has played host to several TV shows and films, including The Hound of the Baskervilles, Sense and Sensibility and Wolf Hall (if you haven't seen it you must). The style is referred to as medieval Gothic to early Renaissance. I'm sure you get the picture. If you are travelling with non-history buffs, fear not, it doesn't take more than an hour to look around the house unless you really are interested in the original paintings from the National Gallery. The expansive gardens are another story. A must-see are the yew hedges shaped in a particularly sculptural way and the Orangerie, a glass conservatory where Elizabethans kept their exotic much-prized citrus trees.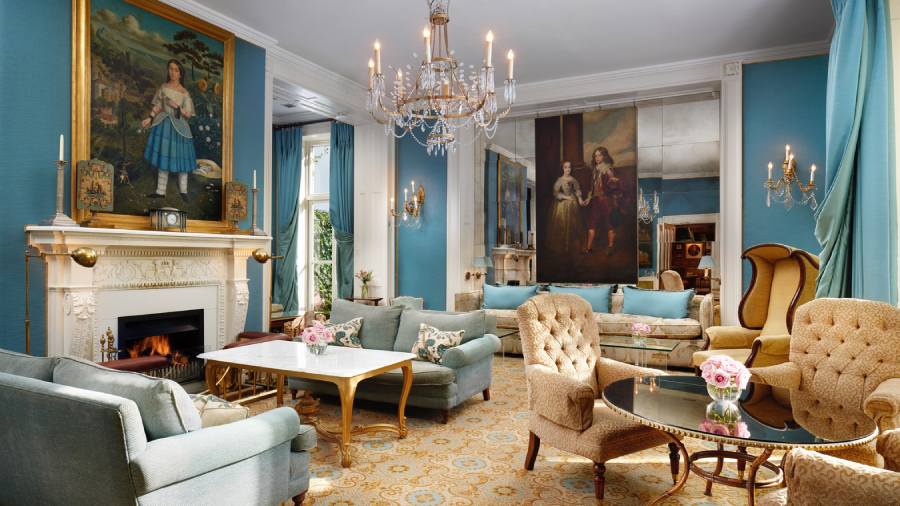 A stunningly comfortable lounge designed by Thomas Hardy himself, Van Dyck school oil paintings on the walls (part of the owners' personal collection), floor-to-ceiling sash windows and chandeliers
Kingston Lacy, which belonged to the Bankes family, is another fabulous stately home in Dorset built around the same time and which looks a bit like Downton Abbey but is much older. The estate stretches for a massive 8,500 acres. If you are an art buff, it houses an important collection of fine art and antiquities with paintings by Murillo, Velazquez, Anthony van Dyck and Titian.
And the third heritage home we visited is Mapperton House, home to the family of the Earl of Sandwich — yes, the present Earl is the direct descendant of the fourth Earl who is said to have had the snack that changed global food forever, named after him in 1762. The story goes that he was playing cards and did not want to leave the table to eat so he asked for a serving of meat between two slices of bread to be brought to him. The others on the table shouted "we'll have a sandwich too"… and the rest, as they say, is history. Mapperton is noted for its Manor House which was voted the "Nation's finest Manor House" by Country Life magazine. It was also used for the shooting of the film Emma with Gwyneth Paltrow and Ewan McGregor and BBC's Thomas Hardy's Far from the Madding Crowd.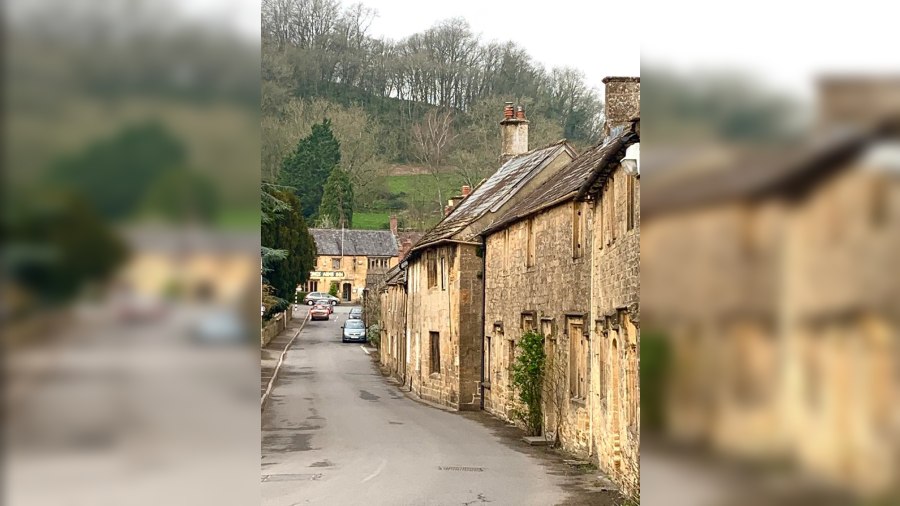 The old village of Montacute made almost entirely of local honey sandstone dates back to the 15th century
Designed by Thomas Hardy himself
A welcome detour from stunning stately homes and gardens of West Dorset is the village of Sherborne with some delightful tea shops and some exceptional antique stores, including an antique market in the middle of the High Street and a monthly auction worth timing your visit for.
Symondsbury Estate, Manor Yard, is my kind of shopping experience — an enclosure of boutique stores with estate produce, a lifestyle store, ceramics, fashion, art gallery, handmade jewellery, cafe and even an ethical beauty salon.
There are few places that shout "Thomas Hardy" quite like Evershot, located in the heart of his Wessex (Dorset). He was actually an architect by profession and married and moved to Dorchester (Casterbridge in his novels). In 1893 he was commissioned by the fifth Earl of Ilchester to extend and alter the Dower House, built in 1789, in Evershot. The property is now the luxurious hotel known as Summer Lodge, part of the Red Carnation Luxury Hotel Group. And that is where we chose to stay. As we arrived in Summer Lodge, it was quite apparent that this was no ordinary elegant country hotel. The general manager Jack MacKenzie and staff are brimming with smiles and chit-chat and good old-fashioned hospitality as they greet you on arrival. You are welcomed into a stunningly comfortable lounge designed by Hardy himself.
In cool shades of teal and beige, Van Dyck school oil paintings on the walls (part of the owners' personal collection), floor-to-ceiling sash windows and chandeliers, I kept returning here for morning coffee, afternoon tea or to enjoy a Somerset apple brandy after dinner (by the way, as good as French Calvados).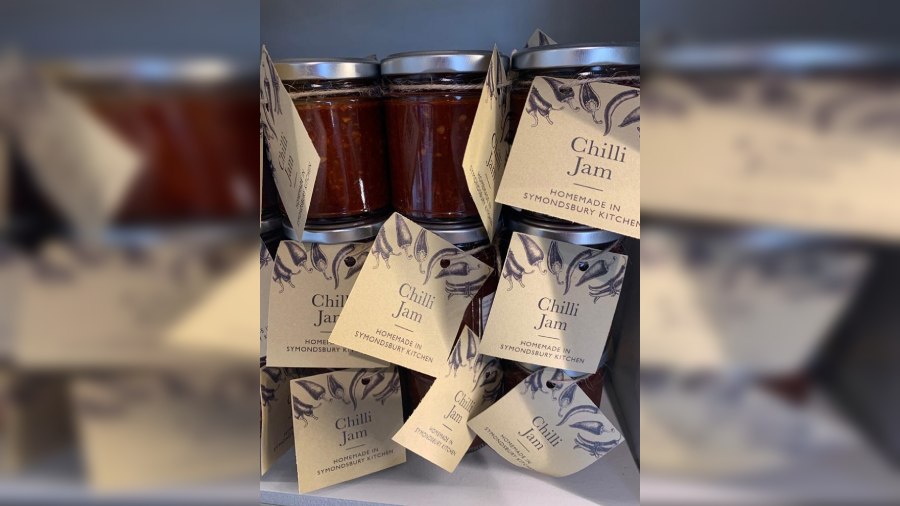 Symondsbury Estate, Manor Yard, is an enclosure of boutique stores with estate produce and some unusual condiments
It's a sumptuous cocoon of elegance overlooking the gardens. On the way to the bathroom, I noticed photos on the wall of the stars of the films Sense and Sensibility and Emma who stayed here while shooting. If Gwyneth Paltrow, Emma Thompson and Kate Winslet stayed here, I'm sure it's good enough for us, I thought.
The surprises keep coming. The sommelier Eric Zwiebel is another big draw for those interested in wine and spirits. His knowledge of the 300 whiskies and many Armagnacs on offer in the whisky lounge, is impressive and his recommendations spot on. We tried the delicious English sparkling Furleigh Estate Classic Cuvée Brut which rivals any French champagne. And the red wine Hannibal from the South African winery Bouchard Finlayson is an expression of Italy on South African soil and is delicious with poultry, cheese and meat, even spices.
The food at Summer Lodge exceeded expectations; whether it was the perfectly cooked English breakfast (however the more modern smoked salmon with poached egg and smashed avocado was a treat too), the amazing teatime scones with thick clotted cream and jam (as well as a heavenly tea Charlie filled to the brim with the most divine mini patisserie and savouries) and a dinner to rival any Michelin star restaurant. Truly! A lot of produce on the menu comes from their own kitchen gardens and nearby farms (all of this is carefully explained on the menu). It is really skilful cooking using top-notch products whether you call it classic French or Modern British.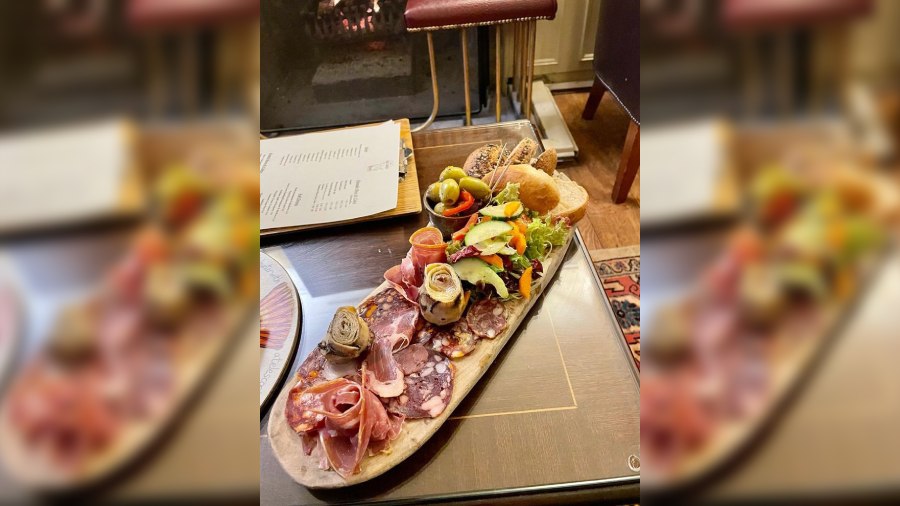 A plate of local charcuterie from Capreolus served at The Acorn Inn pub in Evershot
To start with, the slow-cooked pork cheek with Sherborne Honey and BBQ glaze melted in the mouth and the Warm Chesnil Smokery Eel with smoked egg yolk and confit leek were perfect. There were some interesting vegetarian options including a wild garlic and coconut soup. Wild garlic was in season at the time, growing all over the garden. We were in a meaty mood and so had the lamb loin with celeriac, nori and crispy kale and the duck breast with wild mushroom and winter truffle. At this point I was speechless. Instead of dessert we chose to try some local cheese from the trolley, ripe with promise.
The evening after, we decided to visit the much-awarded pub across the road, the 16th century Acorn Inn. Voted Pub of the Year 2022 by several organisations and magazines, you have to notice the old beams, oak panelling, low ceilings and fireplaces. They have a fine collection of ales and a good gastro pub menu where you can be assured of a great burger and fries or a plate of local charcuterie if you are in that kind of mood… a witty alternative menu to the Grande Dame opposite.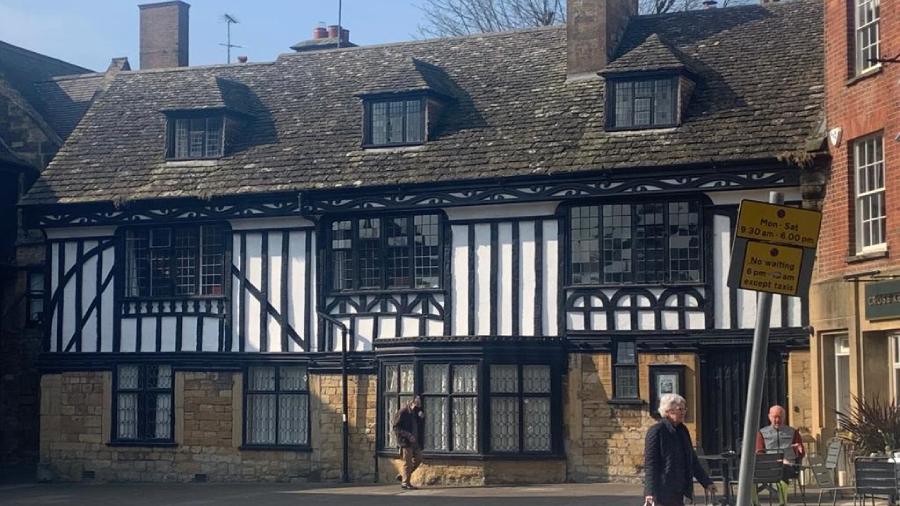 A Tudor house in the middle of Sherborne
Summer Lodge has 24 rooms and suites and by British standards a huge number of staff to look after it and guests. All the rooms are super comfy and beautifully decorated with antique furniture, large armchairs and sofas. Think 19th century Laura Ashley with plenty of floral femininity. All the rooms and suites are slightly different, each with a warm and inviting countryhouse style of its own. Expect rich fabrics and elegant furnishings, crisp Belgian linens warmed with hot water bottles, soft and enveloping bathrobes, luxury amenities and fresh fruit and homemade shortbread on arrival. Bathrooms are all modern with under-floor heating. Mine had an incredible copper bathtub. The spa is another added bonus, for me at least. Apart from exceedingly good massages, there's a small gym and a good-sized heated pool in a gigantic warm glass conservatory overlooking the garden.
This is the place for some pampering, fine-dining and first-class service and maybe a beautiful English country wedding. Plug into the rhythm of Dorset. You'll love the vibe.
Karen Anand is a culinary consultant, food writer and entrepreneur. In recent times her name has been synonymous with farmers' markets. Follow her on www.facebook.com/karenanand and on Instagram @karen_anand
Pictures: Karen Anand